STEM Ambassador case studies
STEM Ambassadors are an interesting and varied group of people who are keen to enthuse young people about STEM. They have a broad experience in education and work.
Are you a STEM Ambassador, or a school, with a recent Ambassador experience that you'd like to add to this page? We want to develop case studies which give a flavour of the type of people who might be able to help teachers and lecturers at school or college events.
Please contact us at ambassadors@see-science.co.uk if you have a case study that we can share with other schools and Ambassadors.
Dr Jana Witt – an Ambassador for the importance of foreign languages in STEM careers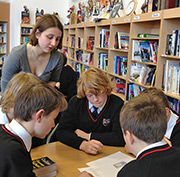 I became a STEM Ambassador because I just love talking about science and I wanted to go and inspire young people to see the opportunities that lie in a science career. Another (admittedly quite selfish) reason was that I wanted to get better at public speaking and thought giving presentations as a STEM ambassador might just help do the trick.
Dr Jana Witt was a STEM Ambassador in the Wales Programme from November 2011 to December 2013. She is now a Project Manager & Research Associate at King's College London responsible for the successful delivery of the OACC project, which aims to embed outcome measures into routine palliative care in three South London hospitals and three community palliative care services.
My very first Ambassador role was to co-coordinate a primary school science club for six weeks. It was an amazing experience, and I believe the enthusiasm of the children actually inspired me just as much as our science club inspired them. Then, I stumbled upon a call for Ambassadors with foreign language skills and as I am German, I thought I would give it a go. The role required me to convince year 9 pupils that modern foreign languages are important in STEM careers. And the very first time we ran the workshop I had designed, camera crews from ITV and BBC Wales were there to film the event. The workshop then featured on both local news programmes and really took off from there. Two other schools in South Wales requested us personally and the German Embassy in London asked me to come and give a short presentation at a careers event they were running. Now that I have moved to London, I already have two more schools here that have invited me to run the workshop with their pupils and who knows, it might not stop there.
What I gained from my STEM Ambassador role
I certainly gained a lot from my Ambassador role. First and foremost, I got over my fear of presenting in front of people. Something I believe quite a few scientists struggle with. We all have to go to conferences and present papers in front of an audience of experts. And many of us feel quite nervous before getting on stage. But if you've managed to engage a group of twenty 14-year-olds, you know that no crowd is ever going to daunt you again. Additionally to my improved confidence in public speaking, when I applied for a new job after finishing my PhD, a reference from my STEM coordinator made all the difference to me getting the job. I know this, because my current employer told me.
So, to any Ambassador, whether aspiring or already signed up, I would say: Don't just sign up and never truly get involved. Be proactive and look for Ambassador roles that suit you and your skills. You never know where it could take you!
Comments from pupils and teachers
Cowbridge Comprehensive pupils: "Yes, this session has really benefited me"!
"After this workshop I can see that if I take German I can work in lots of different places to do with science."
"When shown the jobs that require these things I realised that by not taking science and a language I was at a greater disadvantage than someone who did."
Whitchurch Comprehensive pupils: "This was an outstanding lesson that really got me thinking about year 10 and I would like to learn more about Germany."
"I enjoyed the presentation; congratulate the speakers they did very well!"
"It was fun!"
Whitchurch Comprehensive teacher Julia Gray:

"I wanted to send out a huge heartfelt thank you to each and every one of you for making yesterday possible! With the day-to-day administrative tasks that so often rule our teaching lives, it is easy to forget why we became teachers in the first place. However to read such positive feedback from the children puts it all into perspective! Helping these young minds on their path and guiding them to make intelligent informed decisions for their futures is what it is all about and I feel that was achieved yesterday!"
Back to topFrom South Wales to NASA and beyond

STEM Ambassador Mirco Cordeiro has been involved in enabling a group of young people from South Wales Valleys to help NASA develop an app.
10 young people tested NASA's Space Place Prime app by providing feedback on its strengths and weaknesses. The group's contribution was so valuable that it has helped to shape other apps.
The group accessed this unique opportunity via Priority 1 - Raising Skills and Aspirations of Young BME People II. This project is supported by the European Social Fund through the Welsh Government. It aims to prepare ethnic minority young people for the labour market by developing confidence and soft & hard skills, facilitating access to opportunities – or, when necessary creating them – to dare participants to raise their aspirations.
Ambassador Mirco Cordeir, who is Senior Development Officer for The Valleys Regional Equality Council's Ethnic Minority Young Person's Project, said: "South Wales Valleys have the highest concentration of multiple deprivation indicators, a contributing factor for Wales being one of the less developed areas in Europe, which qualifies the region for European Regional Development Funding. This project has demonstrated that when young people are enthused, challenged and given an opportunity, they'll take it with both hands and evidence the added value which they can contribute to Society. To raise aspirations in young people is imperative for our future."
Rafael Goncalves, one of the testers, said: "I was so proud that I even took NASA's certificate to my college interview." He is studying Maths and Computing.
Nancy Leon, NASA Space Place team leader, wished good luck for the project's award nomination of 'Outstanding Contribution towards Education, Training and Skills' by the Welsh Government Youth-Work Excellence Team and informed that thanks to the group's contribution, NASA is due to release the app for Android. You can view a short version of her Skype call to the team here, or a longer version here.
Back to topSTEM Ambassador Professor Keith Meeks invites pupils to the Diamond Light Source synchrotron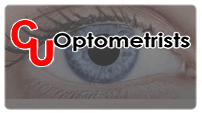 The Cardiff University School of Optometry and Vision Sciences has provided six Cardiff school students with the opportunity to gain work experience in ocular research.
Recruits to the School's Structural Biophysics Group, Matthew Williams from Llanishen High School and Aled Griffiths from Ysgol Cwm Rhymni, seized the opportunity to accompany STEM Ambassador Professor Keith Meeks and the team on a recent visit to Diamond Light Source – the UK's national synchrotron – and witness the remarkable diversity of research there.
The trip not only gave the students and in-depth understanding of the uses of x-ray scattering; it also provided them with an insight into the life of a research scientist – from the long hours and patience required to collect large data sets to the enjoyment of being part of a team and the thrill of an unexpected result!
STEM Ambassador profile – Chris Squire, Tata Steel
STEM Ambassador profiles
Are you a STEM Ambassador? We'd love you to share with us any videos, podcasts or descriptions of what you do and how you use your experience to enthuse young people about STEM. If you have something you'd like to contribute, please email me at ambassadors@see-science.co.uk.
Back to topNew career case studies published

RCUK has published further research career case studies, with researchers telling their own personal story of how they got involved in research, what it takes to be a researcher, and their rewarding experiences from their chosen career paths.
The case studies are aimed at young people and highlight the opportunities research skills can give, not only in academia but also in the wider world of business, industry and commerce and cover a wide range of disciplines including arts and humanities; engineering; chemistry; maths; biology; social sciences; and physics.