Resources – Careers
Last updated 1 February 2018

Resource useful for secondary schools
Resource useful for primary schools
KS2 resource booklet 'ACT ON STEM'

ACT ON STEM is the first bilingual STEM resource for Years 5-6 of its kind in Wales. It clearly brings the employer and industry messages into the classroom and promotes STEM skills in the region to promote safeguard the future of our local economy.
The free bilingual resource is available on-line with a variety of fun and interactive classroom activities linked to promoting STEM for KS2 pupils. It also has a short You Tube film to accompany the activities showing children role playing adults in the workplace. The film should be shown hand in hand with the activities to add value.
The North Wales Economic Ambition Board (NWEAB) is very grateful for your full cooperation in our efforts to promote key messages from employers in relation to STEM skills and the opportunities young people have to work bilingually in a vibrant and growth sectors in North Wales.
Please contact Ffion for more information ffion.jones@careerswales.com.
Let Mathematics take you further – Careers in Maths Talks
Very few jobs are entitled 'Mathematician'. But Maths can lead to some of the most exciting and well-paid careers. Being skilful in Mathematics is a priceless asset.
FMSP (Further Mathematics Support Programme) Wales is able to deliver careers in maths talk free of charge to all state funded schools. Students will be given an insight into how specific Mathematics topics are used in real life, examples of careers where Mathematics-rich degrees are required, University information and they will receive leaflets with information related to careers in Maths-rich subjects. If you would like to book a Careers in Maths Talk please contact the FMSP team on 01792 606845 or email s.lyakhova@swansea.ac.uk.
Big Ideas Wales
There is a section on the Big Ideas Wales website which outlines the teaching resources available, the curriculum materials are for young people aged 5-7, 7-11, 11-14 and also 14-19 learning pathways and key skills and 16-19 Welsh Baccalaureate.
Potential Plus UK
Potential Plus UK launched its new look, having previously been the National Association for Gifted Children. Details of the launch and their activities at www.potentialplusuk.org/general_main.php?contentid=497
Tomorrow's Engineers parents' guide
A parents' guide to engineering careers is now available. This is the latest in the suite of free Tomorrow's Engineers careers resources, developed collaboratively with the IMechE, ICE, IET, IOP and Royal Academy of Engineering.
People Like Me – resource pack targeted at girls aged 11-14

The People Like Me pack from WISE equips teachers and STEM Ambassadors with materials that can show girls from a diverse range of backgrounds that, if they continue with at least one STEM subject post-16, they are likely to have better prospects and more career choice.
WISE recommends using the pack in an all-girl setting, where girls have been found to feel more comfortable sharing their strengths and aspirations. The activity can work equally well in a science, maths, PSHE or careers session.
"If you want to open girls' eyes to who they are and how their science and maths can help them access a HUGE variety of roles in the workplace, then this resource is for you!" Kate Bellingham, Engineer and Broadcaster
Download resources here.
Sparxx – inspiring the next wave of women engineers
As part of our goal to get more girls into engineering, we've launched a new initiative Sparxx specifically for girls between 11 and 18. The aim of Sparxx is to provide ongoing support to girls who show an interest in CRESTA (Creativity, Engineering, Science, Technology and Art) by providing targeted stream of communication through Twitter, Pinterest, Facebook, Instagram and newsletters.
For further details, contact the Sparxx team at sparxx@wes.org.uk.
Institute of Acoustics
Institute of Acoustics have just launched a new website (www.ioa.org.uk) with a careers section aimed at young people looking to make university/careers choices. There's useful info about the profession – eg where to study, specialist areas, people profiles…
All students can now join the Institute free as a student affiliate on website. Principally aimed at sixth formers and undergraduates but will also be of interest to other school pupils wanting to learn more about the subject.
Founders4Schools
Founders4Schools connects teachers with entrepreneurs and founders of growing, successful businesses. It is a free programme for teacher in the UK.
On the 'about us' page they say: "Students also hear about real-life applications from Science, Technology, Engineering and Maths (STEM) subjects, making a critical link to how learning STEM directly relates to growing and scaling successful enterprises".
STEM – Pathways and Options
A PowerPoint presentation about the joys, benefits – and potential pitfalls – of a STEM career. Created by Environmental Biology postgrad Ross Davies, its informal graphic style will engage and inspire students who may be considering a STEM career. You can download the presentation here (right-click) - and there's also a Word version of the text here.
STEM Careers Resource Database
The National STEM Centre has developed a searchable database of up-to-date STEM careers information from across the web.
The STEM Careers Database provides easy access to careers information from a range of high-quality sources, including professional bodies for fields of science, technology, engineering and mathematics.
Future Morph
Future Morph has been created to show that studying science, technology, engineering or maths beyond the age of 16 isn't just a one track road to becoming a scientist or engineer – the skills and knowledge you gain are valuable in almost any career and will make you very employable. More… www.futuremorph.org.
10 Amazing Jobs You Could Land With the Right STEM Education
More at http://mashable.com/2013/02/05/10-awesome-stem-jobs/
Research Councils UK (RCUK)
Research Councils UK (RCUK) has released a podcast which discusses the importance of engaging young people in science and research, following the launch of its School-University Partnerships Initiative (SUPI). The initiative, which exceeds £3.5 million in total, is funding 12 projects over the next three years, each of which involves a variety of activities to develop longer-term engagement between universities and schools.
Podcast and further details here:
Details to the original press release with the list of successful projects here:
Tomorrow's Engineers
Tomorrow's Engineers is a careers programme led by EngineeringUK and the Royal Academy of Engineering which aims to promote engineering to young people aged 11-14.
Tomorrow's Engineers produce a range of careers resources which are available online. These include, a 'What is Engineering?' PowerPoint presentation, postcards for students, a leaflet for parents, career route maps and a resource pack for teachers. They are a great resource for careers events, STEM clubs and for STEM activity sessions. For more information visit the Tomorrow's Engineers website: www.tomorrowsengineers.org.uk/resources.cfm or contact contactus@tomorrowsengineers.org.uk.
Classroom Medic Career Finder App
The app tells you what the job entails, what qualifications in school are needed and where to find more info with direct links to the NHS Careers website. It is completely FREE to download and is a quick and easy way to discover the 45 careers in Health Care Science. There is a film to accompany each career. For more information contact tom@classroommedics.co.uk.
The Institute of Physics career videos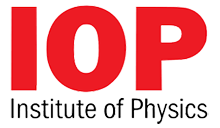 The IoP and National HE STEM Programme have produced a series of short careers video clips to illustrate the breadth of options available to those who study physics at A-Level and beyond. Each clip is 5 – 8 minutes long, designed to appeal to 14-16 year olds, and is linked to the GCSE curriculum. More… www.iop.org/hestem/careerclips.
Plus website - maths careers information
A new maths careers section on the Plus website bringing you all you need to know about the wide range of careers that use mathematics – from avalanche research and planning the Olympics to designing computer games or saving lives in developing countries. The section gives you easy access to career profiles and in-depth career interviews, as well as advice from employers and useful information on how to enter a career with maths. More… http://plus.maths.org/content/Career.
Science, Engineering and Technology for the New Generation
If you want to inspire your students to study STEM subjects, remember this brand new interactive website www.gradcracker.com. Your pupils can find information and news about STEM subjects, industry sectors, apprenticeships, colleges, universities and leading employers. There are free iPhone apps to download, there is a video collection (goTV) and they can access hundreds of web resources dedicated to STEM.
Visit the 'For Teachers' section where you can find links to great teaching resources, fun days out and forthcoming local STEM events. Order free pocket cards to give out to your students and A3 posters to brighten up your classroom!
Gocracker has also launched a monthly competition for schools – 'The Gocracker Champion School'. To enter all you need to do is encourage as many of your students to register on gocracker.com and you could win the Champion School Trophy engraved with your school name and the month and year you have won.
Army in Education STEM Careers Presentation
A suite of FREE materials for students aged 14-16 from Army in Education which focuses on the importance of STEM across a variety of careers. More here www.army.mod.uk/armyineducation/24342.aspx  – they also offer a presentateion by an army careers advisor.
WISE on the Web careers resources for girls
A new web area for WISE has been launched on the UKRC website – www.theukrc.org/wise. The WISE pages have exciting role models, access to networks and newsletters, interactive resources on apprenticeships, and a wealth of information for girls, teachers, parents – and women at all career stages in STEM.