Resources –  Science
Last updated 9 April 2018

Resources useful for both primary and secondary schools
Resources useful for primary schools

Resources useful for secondary schools
Science resources for both primary and secondary schools
Arctic Live

Arctic Live – the northernmost live education stream from the UK Arctic Research Station in Svalbard, at 79 degrees north – opens on May 1. More than ever, it is critical to give primary and secondary students first hand access to extreme environments and develop young people's ability to work scientifically.
Running for a fifth year, we are responding to growing interest from teachers to offer as many students from around the world, the chance to connect to our expedition team made up of marine scientists and polar educators. You can engage through an offer of 30 live broadcasts (age differentiated) on a daily basis:
Live investigations with one of the expedition team
Interviews with members of our science and expedition team
Open Q&As with Digital Explorer's Jamie Buchanan-Dunlop
Register here for any or all session(s). Make sure you check your time zone before.
The Arctic Live 2018 teacher guidance will provide you with step-by-step instructions on how to connect and what you can do to make this an exciting experience for your students.
Sphere Science: lively, practical science

Sphere Science workshops allow pupils to discuss, investigate and think scientifically. In our show pupils watch, think, discuss and remember. We have run practical workshops, both primary and secondary, for 17 years supporting 10,000 teachers and 900,000 pupils in schools throughout the UK.
Workshops focus on chemistry/materials and physical properties all directly linked to the national curriculum.
A school workshop day costs £435 + VAT. We also provide Inset.
Chilled Education – cool free lesson plans and much more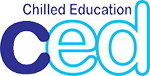 Chilled Education provides imaginative resources and inspirational career ideas for science teaching. From free bespoke lesson plans (for KS 2-4) to innovative practical resources the initiative uses food as a classroom resource. Its ultimate aim is to harness students' interest in science to set them on a wide range of rewarding careers in the chilled food production sector. Find out more and download the plans here.
Ditch the Dirt – Practical Action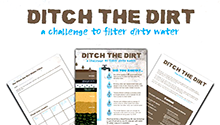 Ditch the Dirt is an exciting NEW STEM challenge for pupils aged 8-14 years. It enables pupils to investigate ways of making dirty water cleaner through sieving and filtering and can also be used to explore ways of making water safe to drink.


Set in Turkana in Kenya where for two out of three people do not have access to clean drinking water, Ditch the Dirt offers a:
Real life global context to explore water quality, sieving and filtering investigations
Perfect challenge to deliver parts of the science, D&T & maths curricula
Great activity for a science or STEM club, transition or enrichment
Groundwork North Wales

Groundwork North Wales have a wide range of programmes produced by qualified teachers and practitioners using modern teaching strategies to include and challenge all learners, inspiring them through a holistic and participatory approach to discovery and engagement.
All programme content is diverse and cross-curricular with an emphasis on Environmental Science, Biology, Geography, Maths and English.
Programmes include Energy Agents, Body Works +, Celts, Forest School, Waste Warriors and Homes & Habitats. these can be delivered on-site at our Wrexham Base, as half days at your school (from £130 for a single group up to 35 pupils) or as full days at your school (from £255 per single group or 2 x single groups repeated)
All programmes support the 'Eco School' and ESDGC ethos designed for sustainable progress and development, which allows the whole school to grow and develop both, educationally and as a community.
More here – contact Education@groundworknorthwales.co.uk or 01978 757524.
IRIS – Institute of Research in Schools

Young people and their teachers lack opportunities to make valuable, recognised contributions to the scientific community, as the current education system does not offer students and teachers the experiences that are necessary to participate in authentic STEM research while at school.
The IRIS mission is three-fold:
To increase the number of young people and teachers who engage with STEM research at school in a way that raises aspiration, participation and attainment so that more young people, especially those from disadvantaged groups, continue with careers in STEM
To enable teachers to be connected as key partners in STEM research and so retain them in the profession
To contribute new ideas and approaches to tackling global challenges including anti-microbial resistance, climate change, energy production, engineering and materials science
IRIS makes cutting edge research projects open to school students and their teachers so that they can experience the excitement and challenge of science. We do this by making data accessible to schools, providing teacher training and resources, and by lending out scientific research equipment. For example, we recently launched the Genome Decoders project with the Wellcome Genome Campus, where students annotate a human whipworm genome.
Summary video here – more information here.
RAF100 centenary project: free STEM materials, pupil workshops and CPD for teachers and techs

The RAF100 website offers free STEM activities written by the IoP and historical material, including short videos, from the Historical Association. You can sign up for access to our programme of events, which will be held around the UK during 2018, and enter your pupils for competitions.
Universe in the Classroom's Space Education Resources
Universe in the Classroom now offer all its classroom activity guides in both English and Welsh.
Universe in the Classroom works with a higher percentage of Welsh medium schools than the national average, with 22% of our partner schools being Welsh medium. Therefore, the provision of Welsh language materials is a priority.
We now offer all but one of our resources in Welsh language. This includes a selection of printable activity booklets, cut-out models and classroom activity guides.
English and Welsh education materials here. Printed resources here. Teacher activity guides here.
FREE Principia Space Diaries & Resources: be like Tim Peake!

The Principia Space Diary is back. Once again thousands of school children have the chance to become space experts as they learn about British European Space Agency astronaut Tim Peake's historic space mission.
The Space Diary programme aims to empower children and engage them in Science, Technology, Engineering and Maths (STEM) learning by giving them the chance to create and personalise their very own book while they follow Tim's mission.
All lesson plans are differentiated for P1-5 (KS1 and KS2) for teachers in England, Wales, Scotland and Northern Ireland and extension activities provide extra challenges for those who need them. Download the first chapter of the Principia Space Diary here.
Is There Anyone Out There?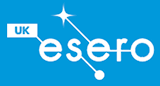 This resource is based on the quest to discover more about the solar system through space projects such as the European Space Agency's Aurora programme, and NASA's Curiosity mission seeking to gather evidence of life on the planet Mars. It is funded by the UK Space Agency and developed by ESERO-UK and CIEC Promoting Science. Students take on the role of space scientists or space engineers to discover more about Mars. The activities in this resource are designed for students aged 9-12 years. Read more…
The BP Educational Service (BPES)
The BP Educational Service (BPES) provides inspiring and engaging resources to support the teaching of Science, Technology, Engineering and Maths. We provide real-world examples, challenges and information using videos, interactive activities, worksheets and much more.
The resources are developed with the help of teachers and educational specialists and are FREE for teachers and parents of 4-19 year olds. They are curriculum linked and reflect our focus on energy, environment, leadership and business skills within the key curriculum areas of Science, Geography, Citizenship and PSHE/PSE/PSD, Literacy, Business Studies, Design and Technology, Engineering and Enterprise. For more information contact bpes@bp.com
Teachers' Club Science
Teachers' Club Science is a new website where science teachers can get resources including videos, lesson plans, TV listings, scientific biographies, homework activities and more. All resources are free and new items will be added every month.
Host company Smart Learning's aim is to create exceptional resources that are flexible enough for teachers to use in a variety of ways, yet when time is short provide enough support to save time!
These are some examples of the resources on offer:
Free supplies to run your school science classes!
VWR International enables science by supplying critical products to the world's top companies in the pharmaceutical, biotech, industrial, educational, governmental and healthcare industries. We supply an expansive choice of premiere products, such as chemicals, furniture, equipment, instruments, apparel and consumables, from a vast group of leading scientific manufacturers.
VWR UK hold a list of extensive stock items which are surplus to requirements and we would like to offer your school the opportunity to view this list and request items which you think would assist your school science – free of charge (there will be a standard delivery charge).
This is the first time VWR have undertaken this venture, and as we do not know what response we will get we would like to trial this for a period of one month. The first 50 schools to respond will be dealt with on a first come, first served basis.
If you would like a copy of the current list please contact Corporate Social Responsibility at csr@uk.vwr.com.
Citizen Science project – Worm Watch Lab
The Zooniverse have launched a new Citizen Science project, which may be of interest to schools. The Worm Watch Lab asks contributors to watch and wait for a wriggling worm to lay eggs, and hit the 'z' key when they do. It's very simple and strangely addictive. By watching these worms lay eggs, the contributors help to collect valuable data about genetics that will assist medical research.
You can find out more and get involved here. Please forward to any of your contacts and networks who you think might be interested in participating.
Charles Darwin Trust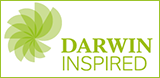 The website www.charlesdarwintrust.org contains resources for teachers including lesson ideas, images, interactives and videos and resources. Enquire with Darwin is a fantastic new suite of resources for KS2 and 3 science which supports science enquiry and learning outside the classroom.
e-Bug
The e-Bug school resource is an exciting, fun, FREE educational resource on microbes, hygiene and the spread of disease. It contains detailed lesson plans, a bank of resources including images, presentations, games, quizzes fact files and much more… Resources are tailored to primary and secondary students. More at www.e-bug.eu/eng_home.aspx?ss=1&cc=eng&t=Welcome%20to%20e-Bug.
The EdComs Teachers website
The EdComs Teachers website offers free, high quality resources and ideas for lessons across a full range of subject areas for both primary and secondary schools. All the free resources are produced in collaboration with teachers and linked to the UK curricula.
Register here.
Exciting DNA & Biotech Kits!
Bring fun forensics and biotech into your classroom! More… www.edvotek.co.uk.
In the Zone
In the Zone is a London 2012 education and engagement initiative run by the Wellcome Trust. All UK schools have received an investigation kit to explore the vast capabilities of the human body. There is a complementary interactive exhibition touring the UK as well as an engaging laboratory experience visiting local festivals and events across the UK. More… www.getinthezone.org.uk.
LabAid
Donate unwanted science equipment to schools and colleges in the developing world. Every year LabAid sends tonnes of perfectly good, useful apparatus which would otherwise be destroyed to countries in Africa, Asia and Central America. For more details go to www.labaid.org or email labaidtrust@labaid.org.
Science Museum online games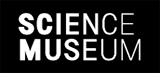 Futurecade is a suite of four online games, Bacto-Lab, Space Junker, Cloud Control and Robo-Lobster, which engage students with current and future applications of science through gameplay and powerful questions. Intended to provoke discussion rather than teach the science, the games are supported by teachers' notes giving top tips for using Futurecade in the classroom. More here.
Classroom Resources from the Science Museum
The Science Museum provides a range of classroom resources that are free or sponsored. They can be used at school, at home or in after school clubs. More here.
Suntreck – Take a journey into space and find out more about the Sun and its effect on the Earth…
This interactive website has a wide range of classroom resources, school projects and ideas for space activities. More here.
CREST Wales resources
CREST Wales resources developed with funding from the Welsh Government through the National Science Academy. These resources are for teacher of KS3 pupils to run Discovery CREST Awards. www.britishscienceassociation.org/new-welsh-resources.
The Royal Microscopical Society Microscope Activity Kit
Everything that you need to deliver exciting activities linked to the National Curriculum. The scheme is completely FREE!
Many schools have microscopes, but with so many constraints on time and resources it can be a challenge to plan lessons that use them effectively. We have worked with teachers to develop ideas for lessons and activities, and we have collected the resources necessary so that you can deliver them with confidence. Everything is contained within the Activity Kit. Primary schools can borrow the Kit for up to a term free of charge, it contains eight microscopes, a digital camera, activity worksheets and samples.
All we ask for in return is that you let us know how you used them. To book a Kit fill in our online request form. If you have any other queries contact Kate Wooding kate@rms.org.uk / 01865 254761.
ARKive
A unique online collection of the very best films and photographs of over 15,000 of the world's wildlife, providing a stunning audio-visual record of life on Earth, freely accessible to all at www.arkive.org.
Curriculum-linked FREE educational resources which can be found on the education section of ARKive: www.arkive.org/education/resources arranged by age category (5-7, 7-11, 11-14, 14-16 and 16-18 years) which include teachers' notes, classroom presentations and activities arranged by age group. Suitable for 5 to 18 year olds. They cover a range of key science and biology subjects including: adaptation, endangered species, food chains, Darwin and natural selection, classification, identification, conservation and biodiversity.
'Survival': a free quick-fire mobile game to raise awareness about the world's most endangered animals
Immersive, interactive and educational, 'Survival' is a great way to encourage children's curiosity for the natural world. At home, in the classroom or on-the-go, kids and adults alike will have a whale of a time as they race against the clock to tap, pinch, drag, scroll and swipe their way through a series of mini-games whilst learning about the world's endangered species. Explore 'Survival' at www.arkive.org/apps/survival.
Woodland Trust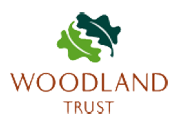 This is a good website with activities and competitions.
Suitable for children under 13.
Join the nature detectives CLUB – only £18 for a whole year of adventures
350+ activities – get weekly wildlife challenges, a giant wall chart and stickers, plus activity packs in the post – perfect for inquisitive young explorers.
More… www.naturedetectives.org.uk/club/
Practical Action – The Plastics Challenge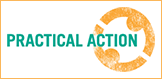 Practical Action has launched The Plastics Challenge, a fantastic new STEM challenge based on waste pickers in Nepal. Scientific investigations include identifying and sorting plastics, looking at their properties, the efficacy of recycling and making bio plastics. The main design challenge involves either reusing or recycling plastics to make products for a specific user. The challenge is aimed at KS2-3 (9-14 years), there is a free poster linking to STEM careers and a video competition.
Practical Action's Water for the World Challenge
This challenge engages pupils aged 8-13 years in exploring access to water globally, and challenges them to make a water filter. Find out more here.
There are more Practical Action resources on the Technology / Engineering resources page.
back to topScience resources for primary schools
Mr Shaha's Recipes for Wonder
Help your child think like a scientist with Mr Shaha's Recipes for Wonder, packed with simple, but engaging experiments.
Studies indicate that parents' attitudes towards science can have a positive and significant effect on children's' science achievement throughout their school career.
Students from poor backgrounds seem to benefit from more positive parental science attitudes as much as students from high socioeconomic status. So, you can help maximise your child's life chances by engaging in science-based activities from a young age.
Wellcome Trust Explorify
Explorify is a free new programme by the Wellcome Trust for primary school teachers that sparks pupils' curiosity and develops their thinking skills. It's free to use, requires very little preparation, and is easy to slot into your everyday timetable.
The programme is open to all teachers of primary school pupils aged 5-11. There are over 50 activities as part of structured programme stages.
The Wellcome Trust has created high-quality activities with images, video and other materials to stimulate curiosity, discussion and debate about the world around us.
Explorify helps teachers to encourage questioning, observation, comparing, wondering and discovery. It can stretch what pupils think about science – that it is more than just potions and explosions.
Thinking this way means that everyone can get involved. There are no wrong answers. Every answer is another step along the way to greater understanding.
Children can be really inspired by science and Explorify provides an excellent platform to teach it regularly. Most importantly, this programme helps children to explore the many traits of being a scientist.
Find out more about Explorify here…
Adventures at Sea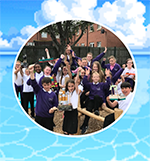 Adventures at Sea is a fun, free online resource is designed to raise aspirations while introducing children to the Merchant Navy. It revolves around eight core STEM activities that require children to design, build, launch, load and propel their ships. Each of the activities are supplemented with a short video which brings the maritime industry to life. Aimed at years 5/6, this is suitable for classroom activities and STEM/science clubs, and includes a downloadable teacher's guide.
Funded by the Maritime Educational Foundation
Paxi animations
These short animations of Paxi, a friendly alien explores are a great way of introducing children to the Solar System, comets and finding evidence for life on Mars. More here.
Mission X: train like an astronaut
Carry out PE and science challenges to learn about keeping healthy in the context of space exploration.
Mission X uses the excitement of space exploration to inspire students to learn more about nutrition, exercise, science and space exploration. Schools who register for the challenge will receive invitations to a range of additional space outreach activities.
The activities in this resource are designed for students aged 8 -14 but can be adapted to older and younger age groups. They can also be used for afterschool clubs and informal learning events. Read more…
The Crunch
The Crunch, created by the Wellcome Trust, aims to get children thinking about how our food, our health and our planet are all interconnected. Examining our relationships with food, and exploring cutting edge research, so that we can eat in ways that can keep our planet and ourselves healthy.
There are curriculum linked activities for children of all ages and plays which can be performed in school and which explore many issues around food security, sustainability and healthy eating.
Dig into The Crunch kits with your class this term. The kits have amazing resources for every age group to explore the links between our food our health and our planet. You will also find the resources and plays for 4-11 year olds which have been translated into Welsh.
FREE Principia Space Diaries & Resources: be like Tim Peake!

The Principia Space Diary is back. Once again thousands of school children have the chance to become space experts as they learn about British European Space Agency astronaut Tim Peake's historic space mission.
The Space Diary programme aims to empower children and engage them in Science, Technology, Engineering and Maths (STEM) learning by giving them the chance to create and personalise their very own book while they follow Tim's mission.
All lesson plans are differentiated for P1-5 (KS1 and KS2) for teachers in England, Wales, Scotland and Northern Ireland and extension activities provide extra challenges for those who need them. Download the first chapter of the Principia Space Diary here.
Teachers and home-school parents in the UK can pre-register from today in order to access the entire online programme for free when the materials are released on 30 January, 2017. Download the Principia Classroom Kit here.
Teachers also have the option to pre-order printed copies of the Space Diary to be delivered to their schools. Those who pre-order by 16 January 2017 will get £1 copies of the Space Diaries to ensure that all children have access to physical copies.
Bee Scene
Discover whether your local green space is good for bees or not by downloading the new resources here. This resource can help promote an understanding of the interdependence between bumblebees and wildflowers and support the development of observational skills and the use of keys.
Energy Chest
A treasure-trove of information and activities to support energy studies in UK schools. Energy Chest has been developed for pupils aged 8-14 years and is divided into three modules: Energy in Buildings, Energy and the Environment, Energy Sources. More… www.energychest.net/.
Energy Home
Do you know what energy is and what uses energy? What do you think a day without energy would be like? Explore the E.ON Energy Home by clicking on the rooms. More… www.eon-uk.com/EnergyExperience/85.htm.
Microscopes for Schools
A new website to support microscopy in primary schools funded and run by the Medical Research Council and Lister Institute of Preventive Medicine. More… www2.mrc-lmb.cam.ac.uk/microscopes4schools/index.php.
Primary Upd8: Free Darwin 200 resources
As part of the Darwin 200 celebrations, ASE's Primary upd8 team are providing free Primary upd8 activities for primary school pupils. The Evolution Megalab and Primary upd8 Darwin 200 resources are available on the Primary ipd8 website www.primaryupd8.org.uk.
Practical Action – Renewable Energy Resources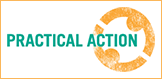 Practical Action has class activities, posters, handouts and data on renewable energy in the developing world.
More… http://practicalaction.org/education/renewable-energy-resources.
Yummy Yoghurt Makers
Yummy Yoghurt Makers is a CREST start activity for primary pupils. Pupils find out how changing milk into yoghurt is a better way for farmers in Bangladesh to make money. They then make and test different yoghurts themselves. More…
There are more Practical Action resources on the Technology / Engineering resources page.
back to topScience resources for secondary schools
CREST resources from MP Futures – quarrying, pyramid designing, modular clinics and much more
Ideal for the summer term, these resources get students to debate the origins of pyramids, how they were made and design a modern day pyramid! Find out how quarrying, mineral products and mining impact everyday life and relate to the STEM curriculum.
The resources link with CREST Discovery, Bronze and Silver awards, and include Powerpoints, teacher guidance and student packs.
More detailshere.
Society of Cosmetic Scientists – Resources for 11-14s
Resources for teachers and KS3 lesson plans, worksheets and an interactive online bath bomb experiment. Teachers notes are also included. Information and downloads here.
Copper Development Association

The Copper Development Association supports education through a collection of online resources spanning Biology, Chemistry and Physics. These FREE materials have been developed in conjunction with, and reviewed by teachers.
The table on this resource page presents a wide range of subjects. matched to secondary age ranges – although most of the linked pages and downloads have valuable information for all age ranges. Each page has a set of questions and a link to an answers page.
If you have any comments or queries on any aspect of our education resources, please email cda@copperalliance.org.uk.
Medicine Makers
The Biochemical Society and the British Pharmacological Society have produced an interactive outreach activity about drug-target interactions called Medicine Makers. The guidance and instruction notes can be downloaded FREE here.
Tasty free school resources
Dig into The Crunch kits with your class this term. The kits have amazing resources for every age group to explore the links between our food our health and our planet. Created by Wellcome Trust. Read more…
Sense About Science: Ask for Evidence campaign

Sense About Science is launching a lesson plan and resources to give 13-16 year olds the opportunity to explore whether what they see, read, and hear is true, using evidence as the gold standard to evaluate claims. It's free to download here.
Practical Action Global CREST Challenges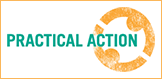 The Practical Action's Global CREST challenges are based on real problems faced in developing countries. They are divided into five themes – water, food, energy, shelter and transport. Our resources give students ideas for starting point for projects and to help them we link to technical briefs which are used by real engineers in the field. For more information go to http://practicalaction.org/CREST and http://practicalaction.org/STEM.
There are more Practical Action resources on the Technology / Engineering resources page.
Resources from BPES
Free video resource on light waves, lenses and photosensitive material for 11-14s
What happens to light when it passes through a lens? Take a trip to the Tate Liverpool and find out how photography works with the science behind photography video. If you want to go further, see how you can build your own pinhole camera , step by step. The videos have been designed to give the Light Waves content on the new curriculum a relevant real-world context.
Learn about polymer production and properties in the real world – free video and animations for 12 to 16s
The Polymer Production and Plastics video will help students understand why alkenes are useful for making plastics. The follow-up Polymer Properties animation will then show students how plastics with different properties are manufactured through the polymerisation of alkenes. Watch the video and animations here.
Free Motion and Forces video for 11-14s
How does an aircraft fly? This Motion and Forces video will help students to learn about the different forces – lift, weight, drag and thrust – which help keep planes up in the air.
Resources to support practical work at A level in Wales
The Society of Biology with the support of the Nuffield Foundation, Science and Plants for Schools, British Ecological Society, Biochemical Society, Field Studies Council, Society for General Microbiology and the Wellcome Trust have put together a document to highlight resources to support practical work at A level in Wales.
URENCO Richie Lecture
URENCO, in partnership with the British Science Association, invited students in year 7 and 8 to the first Richie Lecture "Powering our Future Planet". Sir David King, the UK Government's Special Representative for Climate Change gave a speech introducing the school children to the topics of energy usage and sustainability. Watch the video highlights here.
ESA teaching films
ESA Education has released five new teaching films, aimed at an international A Level student audience or equivalent. These were written and presented by the National Space Academy with graphics produced by ESA.
The themes are:
ATV1 Jules Verne – gravity, ballistics, gravity, multistage rocketry
ATV-2 Johannes Kepler – orbits, Kepler's Laws, simplified orbital mechanics, orbital reboost of ISS
ATV-3 Edoardo Amaldi – cosmic rays, solar weather and challenges of operating ATV in the space environment
ATV-4 Albert Einstein – special relativity, general relativity, time dilation, GPS and relativity
ATV-5 Georges Lemaitre – Doppler effect, spectroscopy, the expansion of the Universe, dark energy
The films are available here.
Brain: the inside story
A free interactive online resource on the brain and nervous system aligned to A2-level biology exam specifications, including:
Brain structure
Brain functions
Homeostasis
Synapses
The nervous system
Brain chemicals
The site will be finalised for launch later this year – in the meantine you can preview it and register for updates here. The site:
Has been reviewed by teachers and tested by students
Is curriculum linked
Is relevant for all major exam boards
Includes teaching resources and revision tools
This resource is being developed by Parkinson's UK to help raise awareness of Parkinson's and other conditions affecting the brain.
Inspiring Science Education
The Cardiff University School of Physics and Astronomy is proud to be a partner in the Inspiring Science Education (ISE) programme. Inspiring Science Education aims to motivate and stimulate teachers to attract youngsters to the world of scientific discoveries, natural and scientific phenomena and much more by providing them with access to the latest, interactive tools and digital resources within their classrooms.
As the UK National Coordinator of Inspiring Science. we will be disseminating educational resources and learning scenarios which encourage inquiry-based learning. The resources are being developed by us and partners from across Europe, and will be made available through a web-based portal.
You can find out more about the project on our website or by contacting us at ise@astro.cf.ac.uk.
To see what's currently on offer have a look at our Educational Resources web page here at the School of Physics and Astronomy. Teachers who participate will also get a copy of Logger Pro, a data analysis and collection suite, for free (retail value: around £260). This software is available to teachers who we meet at one of our events (such as the one on 16th July – see below). We can also arrange for regional meetings if enough teachers will be present, and there will be webinars to support teachers as well. If you would like to investigate organising a more local meeting, please get in touch at ise@astro.cf.ac.uk.
The participation process for Inspiring Science is relatively brief. There is a sign-up form to register your interest, following The next two steps are for each school to complete an e-Maturity questionnaire and an Action Plan. We can assist with those – details are here.
Discover Materials with IOM3

The Institute of Materials, Minerals and Mining (IOM3) Schools Affiliate Scheme (SAS) aims to provide support and resources which enrich the teaching of the materials topics in the 11 to 19 curriculum, provide teachers with the knowledge and understanding necessary to teach these areas with confidence and enthusiasm and provide links to members, organisations and universities that can provide additional support.
Standard membership of the scheme is free and gives teachers access to a wide range of resources through the SAS website. These include newsletters, support literature, magazines and journals, presentations, links to the Institute's network of local societies and access to the Materials Information Service.
Members also have access to additional resources such as curriculum-related materials sessions in school, Materials Discovery Boxes or attending a conference for teachers, which incur a small charge.
The resources produced for members are appropriate to the materials topics featured in the science and D&T curricula from Key Stage 3 upwards and we are always open for suggestions for new resources that would improve your materials teaching.
To find out more about the Schools Affiliate Scheme please visit www.iom3.org/sas or contact Dr Diane Aston, diane.aston@iom3.org or 01476 513882.
CREST Discovery Award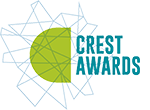 Focus on fun, teamwork and transferable skills. They are typically completed by 11-14 year olds in 5 hours (usually in one day). Often whole year groups or classes do the awards together.
Want to get started straight away? Why not try the brand new Community Garden Challenge – downloadable pack and introduction video to get started with this new activity from the National Science & Engineering Week team.
For more information about the CREST Discovery Award, click here
CREST Discovery has also already linked with a number of partner schemes, including the IET Faraday Challenge Days and London Transport Museum's Inspire Engineering days. Find out more about these new links here.
CREST partners up with Connecting Classrooms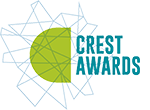 Do you want to give your learners a chance to study climate change in a real life global context? Are you interested to see how science is taught in other countries, and how we can learn from each other? Would you like the opportunity to visit a school overseas and share your experience? If so, an international schools partnership could be for you!
The British Council and the British Science Association are working in partnership to enrich science, technology, engineering and maths (STEM) activities in the classroom in the UK and abroad through CREST Awards and Connecting Classrooms.
Connecting Classrooms supports schools and colleges with:
Connecting With A School Overseas
Developing Global Citizenship And Skills For A Global Economy
The Professional Development Of Teachers In The Uk
A £1,500 grant to visit your partner school.
More… www.britishscienceassociation.org/connecting-classrooms-british-council or contact us at crest@britishscienceassociation.org.
Food security debate kits from I'm a Scientist - Get me out of here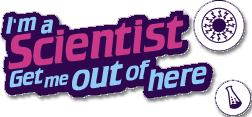 I'm a Scientist have released their latest debate kit for student, this time the topic is global food security, sustainability and making sure people around the world have access to a healthy balanced diet. The kits can be used to develop students' debating and discussion skills around difficult issues, and encourage them to consider problems from a range of different aspects.
You can find more information here. Please feel free to share this with any of your networks.
Drugs in Sport: FREE Debate Kit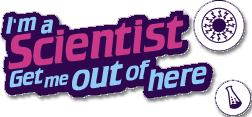 Sports science is more topical than ever and the use of drugs in sports is not going away. Bring lively, topical debate to your classroom by ordering a FREE debate kit, asking students should ALL drugs be banned in sport? Each kit, designed for students aged 11–18, contains a well-researched lesson plan and characters for students to adopt. These free kits have been produced by the award winning I'm a Scientist team with funding from The Physiological Society. Sign up and read more information at http://debate.imascientist.org.uk/?dm_i=I1,Q5AW,5SVEXV,23X44,1.
GSK Scientists in Sport
GSK's Scientists in Sport programme aims to inspire 11-14 year olds to think differently about science, using sport to show how exciting it can be. The programme provides teachers with resources including interactive activities, lesson plans, lab ideas and worksheets, to help bring science to life in the classroom. More… www.scientistsinsport.com
We Are Aliens
Looking for physics, chemistry and biology activities linked to space or activities for STEM Clubs? All the activities are backed up by videos featuring National Space Academy Lead Educators or Anu Ojha (Education Director, National Space Centre). The activities are mainly aimed at KS4 and 5, but some can be used for KS3. They have been developed and used as part of the National Space Academy programme. More… http://wearealiens.com/resources/
Heat Energy
This interactive book was created by TSL Education in collaboration with Keith Gibbs and Alessio Bernardelli. You can download the book from your iPads here.
Enough food for everyone if?
The new IF resources are designed to help pupils get to grips with some of the key issues connected to food and hunger, and learn about the impact on real people's lives. Pupils are encouraged to think critically about the challenges we face in tackling global hunger, and to come up with their own ideas and solutions. More…
Cosmic Comics
New free online resource for STEM Clubs Cosmic Comics blasts off with the first episode of a new astronomy comic and associated resources. Please could you let your networks know about the new resource. It is available free from www.cosmiccomics.eu or for more details email emma.weitkamp@uwe.ac.uk.
BioNet
The Society of Biology has launched a new grade of membership for 14-19 year-olds which aims to bridge the gap between the classroom and 'real world' biology. School and college students can join for just £5 per year. Membership will give them access to a great range of services, including an online subscription to The Biologist magazine. More… www.societyofbiology.org/membership/bionet.
Futurecade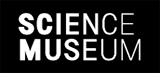 Futurecade is an innovative online suite of games that allows students to explore how science and technology impacts on their everyday lives. Futurecade's four games – Bacto-Lab, Robo-Lobster, Cloud Control and Space Junker – are based on scientific research happening today. Use them as a stimulus to engage your students in a fun, interactive way, and get them thinking about how technology might impact on their future. More… www.sciencemuseum.org.uk/futurecadelearning.
Institute of Physics STEM Club pack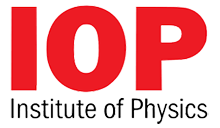 The IOP STEM Club pack is available for download at: www.iop.org/education/teacher/extra_resources/stem/page_41714.html.
Nuffield Council on Bioethics – biofuels teaching resources
Based on the Council's report, 'Biofuels: ethical issues', which was published earlier this year, these resources aim to help students consider the advantages and disadvantages of different types of biofuels that are being produced or may be produced in future as renewable sources of energy for transport.
The activities include case studies and a role-play exercise to help explore the various motivations that are driving the biofuels industry in different countries, and the possible impact that biofuels can have on people's everyday lives. It's all free to download at www.nuffieldbioethics.org/education/education-teaching-resource-biofuels.
Practical Biofuels Activities
An extensive practical biofuel activities for school engagement and outreach has been developed by BBSRC that enable researchers and teachers to engage young people with the science and issues surrounding bioenergy and biofuels. The resources provide general introductions to biofuels and practical activities with further information and supporting powerpoints to help in the delivery of the activities. More… www.bbsrc.ac.uk/society/schools/practical-biofuel-activities.aspx.
Learn Chemistry Partnership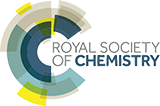 More than 1,300 schools have signed up for the Learn Chemistry Partnership this year. By registering they hear about new resources via the monthly e-newsletter, get print copies of Education in Chemistry and The Mole student magazine, and complimentary Royal Society of Chemistry membership.
The Royal Society of Chemistry 'Chemistry in the Olympics' website and global experiment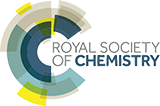 The global experiment will test the effects of sports drinks on athletic performance. Alistair Brownlee, twice world champion triathlete and former chemistry student, introduces our global experiment site and talks about the role chemistry played in his own education and how chemistry is vital to his sport. More… www.rsc.org/learn-chemistry/collections/sport.
The Royal Society of Chemistry – Spectroscopy in a Suitcase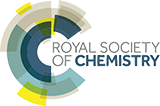 The RSC's Spectroscopy in a Suitcase scheme is an outreach activity that gives school students the chance to learn about spectroscopy through hands-on experience. As well as covering the principles of spectroscopic techniques, the activities use real-life contexts to demonstrate the applications of the techniques.
Delivered by university students, the events have a strong emphasis on encouraging school pupils to consider studying chemistry and the career opportunities available.
For more information about the scheme and to book a visit, please visit: www.rsc.org/sias or email the RSC Regional Coordinator for Wales, Dayna Mason: masondn@cardiff.ac.uk.
Solar System that could be used with Android devices
You can access them from this blog post http://alessiobernardelli.wordpress.com/2011/12/30/the-virtual-sky-android-apps-for-the-physics-teacher/. Please leave a comment on the blog.
Army in Education – Design a Hovercraft
A suite of FREE materials for students aged 14-16 from Army in Education. Students can put their STEM skills into practice, planning and designing a hovercraft. And in the Build a Hovercraft Workshop student teams build their designs and test their models with materials supplied by their Careers Adviser. You can take a look at them here www.army.mod.uk/armyineducation/24342.aspx  and they also offer to send one of their army careers advisors to kick it all off with a presentation about the materials.
Virtual Experiments – online Physics experiments
Virtual Experiments have been developed at the University of Reading for students at GSCE-level and above. These virtual experiments are recorded versions of real experiments. They enable students to carry out experiments online. Most of the experiments have basic interactive prompts to explain the equipment and which buttons to press. Students feel in control of the experiment, choosing different variables and collecting different measurements in whatever order they choose.
Some of the videos also have simple scripts and worksheets for teachers, although these will need to be targeted at the appropriate level for your students. The videos are high quality and the instructions are clear. It's a great website for demonstrating and discussing the experiments you are unable to carry out in the classroom.
Topics include reflection, rates of growth and photosynthesis, resistors, Hooke's law and many more. More… www.reading.ac.uk/virtualexperiments/index.html.
The Virtual School: calling all physicists!
The Virtual School's vision is to create an innovative, FREE education resource that reaches learners all over the world. To help us achieve this we need the support of passionate physics teachers! More information at http://thevirtualschool.com.
Wellcome Trust Sanger Institute – new schools resource on malaria
Malaria challenge is a free multimedia educational resource for 14-18 year old students and their teachers. The aim of the resource is to raise awareness of malaria by exploring the different stages of the Plasmodium lifecycle and discussing methods for treating and preventing the disease. The resource contains 3D animations, scientific images and videos of the parasite as well as interviews with world leading malaria researchers.
Teachers can download the resource for free from www.yourgenome.org/teachers/malariachallenge.shtml but there are also free CDs of Malaria Challenge that that can be sent out to teachers across the UK. If a teacher would like a free CD of Malaria Challenge they can be requested be email at pubengage@sanger.ac.uk with their name and school address. This offer will operate on a first come first serve basis.
Policy Debate Pack
The British Science Association has created a downloadable Debate Pack, containing information on how to run debates of different styles and topic sheets for five policy issues that are currently of public concern:
Climate change
Human population growth
Disease: spread and pandemics
Food security
Antibiotic resistance
Download the pack here.
STEM Club Challenges
The adapted STEM Challenge resource packs are now available to download, free of charge, for use in the classroom or as part of your extra-curricular STEM Club.
The original STEM Challenge resource packs have now been adapted so they can continue to remain relevant and useful to schools. Each STEM Challenge is designed to take 6-8 weeks and is an ideal activity to carry out in a STEM Club environment. The resources are also flexible enough to be used as part of normal school lessons. More…
Hunt for the elusive Higgs Boson using their iPhone or Android device!  NEW
The App designed by physicists at the University of Oxford, Collider, allows users to search for the Higgs Boson particle using real data direct from the Large Hadron Collider at CERN. The App also includes games – and a successful identification of the Higgs can be shared to Facebook. More information can be found at http://collider.physics.ox.ac.uk/.
Nobelprize.org
You don't have to be a genius to understand the work of the Nobel Laureates. These games and simulations, based on Nobel Prize-awarded achievements, will teach and inspire you while you're having FUN! More information at www.nobelprize.org/educational.