Resources – Technology & Engineering
Last updated 9 April 2018

Resource useful for secondary schools
Resource useful for primary schools
Help children think like an engineer with Bitz & Bob
Bitz & Bob is a new pre-school series on CBeebies which explores science and engineering through creative play. The 'Rocket Rescue' activity encourages children to think like an engineer by helping Bitz rescue a toy.
BT STEM Crew

BT STEM Crew is a new digital education programme for 11-16 year olds, brought to you by the 1851 Trust and Land Rover BAR, the British team challenging for the 35th America's Cup, the oldest trophy in international sport.
With BT STEM Crew, teachers and students can harness the power of the America's Cup to bring STEM subjects to life through free films, worksheets and interactive quizzes. Explore the resources here.
James Dyson – JDF Resources Challenge Cards
These 44 STEM (science, technology, engineering and maths) challenges will stretch your brain, get your hands on and help you to develop the skills you need to be a design engineer. More here.
IPolar Explorer programme
STEM Learning is running the new education programme focused on the ship and its remotely controlled autonomous underwater vehicle, Boaty McBoatface. More about the resources available for teachers here…
F1 in Schools
Any school participating in the F1 in Schools programme will get free Autodesk 3D CAD software for students and schools, which is worth many thousands of pounds. For more details go to www.engineeringinmotion.com or contact David Larkin – 0207 344 8444.
Practical Action – Pumpkins Against Poverty Great Harvest project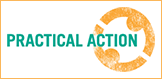 An exciting set of cross curricular activities for pupils aged 7-11 years to explore the difference that growing pumpkins can make to the lives of people living in flood prone regions of Bangladesh. The activities include exploring the life cycle of a pumpkin, making seed packets and pumpkin snacks. More here…
Practical Action – Smoky Homes
We are delighted to launch our new Smoky Homes education materials for upper primary pupils. The materials contain lots of great STEM activities enabling pupils to design and make improved cook stoves to reduce household smoke pollution for a community in Nepal.
Textiles and Sustainability
In the UK, we currently throw away a million tonnes of textiles each year. The production of these textiles has made an environmental footprint as each stage of the product's lifecycle, as well as possible exploitation of people involved in the production.
There are many ways in which Textile designers and consumers can address sustainability. This link will take you to material information, design activities and inspirational products to help you make informed choices. More…
Sustainable Engineering
This suite of materials has been developed in collaboration with the Royal Academy of Engineering to support teaching and learning for the 14-19 engineering diploma. More… www.practicalaction.org.uk/education/sustainable-engineering.
Practical Action D&T Activities
Our new website aims to be a one stop shop for sustainability resources across all D and T material areas and age ranges. For starter activities, ranging from exploring products through to sustainability terms and definitions, visit our new site. More… http://practicalaction.org/d-t-starter-activities?dm_i=6WS,MNK3,2QTKV4,1U1LQ,1.
There are more Practical Action resources on the Science resources page.
Food-a-fact of life
FREE resources about healthy eating, cooking, food and where food comes from. Provides stimulating learning and supports curricula throughout the UK. For more details go to www.foodafactoflife.org.uk.
James Dyson Engineering box

The Engineering Box is a reverse engineering kit that takes students through the design process by disassembling a Dyson machine – understanding how a machine works by taking it apart. It contains:
1 Dyson vacuum cleaner as a case study
7 Dyson turbine heads for disassembly
1 Dyson carbon fibre cleaner head as a case study
8 Torx screwdrivers
Teacher's Pack with instructions and curriculum
Posters for the classroom
The Box and training materials are available to classrooms completely free of charge. The Box is loaned to a school for 4 weeks at a time. It's ideally suited for students in Key Stages 3, 4 and 5 but can be adapted for any classroom. Request the Engineering Box here.
To infinity and beyond – Moonshots that are changing the world
If you are looking to get your students engaged in how design and technology can shape these global issues, the Wired Audi Innovation Awards are a great place to start. The awards showcase UK based moonshots, with each one demonstrating how both design and technology and STEM can make a difference to society. Read more…
Engaging in Engineering
Dr Emma Carter of the University of Sheffield has been making a series of films aimed to appeal to 9 to 14 year olds and the first 6 are now available via Vimeo (and Youtube) as an online resource.
Such as hydrogen fuel cell (use on their GCSE programmes) and 3D printing.
IET resources

Search the IET database of award-winning curriculum resources that use real engineering case studies. Download free resources here.
CITB CREST Awards video
One of our newest partners, CITB (Construction Industry Training Board), have released a film which follows an all-girl school in Bath doing their Bronze CREST Sustainable Communities Award – from the construction site visit at the start of the award to receiving their certificates once they have achieved the award. You can watch the video at www.youtube.com/watch?v=DFDA4W97m9E
CITB are really keen to get more schools/colleges/employers involved in the award, so if you would like more information please get in touch with maria.osullivan@citb.co.uk.
The Institute of Physics & Engineering in Medicine (IPEM)
Did you know that studying Physics or Engineering can lead to a huge variety of careers in medicine?
The Institute of Physics & Engineering in Medicine (IPEM) have produced three careers videos on the range of rewarding physics and engineering careers available at all levels in healthcare. They use first-hand accounts to show some of the many different roles, including direct work with patients, those in backroom positions that help ensure the safety and effectiveness of treatments, and researchers and developers who are improving treatments and equipment. Watch them on Future Morph.
CC4G – try now, free
CC4G is a club designed for girls. Discover the exciting ways technology is used in music, sport, fashion and more through games and challenges. CC4G is a great resource for schools. You can try it yourself for two weeks, completely free. Have fun, play around, try it all out – and don't forget to let us know how you get on. More… www.cc4g.net/.