Current requests for a STEM Ambassador
June – July 2017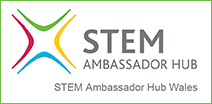 If you are able to contribute to any of the following requests, or would like more information about them, please contact ambassadors@see-science.co.uk.
Wales-wide – accessible by all STEM Ambassadors
1. Lab in a Lorry across Wales. Scheduled sessions below.
One of the most popular and well supported activities. Travel expenses are offered for distances hard to reach. STEM Ambassadors are trained on the experiments before the session.All STEM Ambassador backgrounds are welcome. Pupils are KS3 level. You will be working with a team from Lab in a Lorry alongside other STEM Ambassadors. Travel expenses on offer To find out more: www.labinalorry.org.uk
June 13 & 14 Powys – Caereinion High School, Neaudd Lane, Llanfair Caereinion, SY21 0QS.
June 27 & 28 Gwynedd – Ysgol Ardudwy, Fford y Traeth, Harlech, Gwynedd, LL46 2UH.
July 4 week in the South Wales Valleys – locations tbc
July 11 week in Wrexham – locations tbc
To express interest please contact Sian at ambassadors@see-science.co.uk
2. Institute of Physics: Public Engagement event support
The IOP run interactive stands at many events. This is a great opportunity to support and observe how activities are developed to engage a wide range of audiences. If you can join them for an hour or two at any of these I will forward offers to Abi Ashton leading the stands: Abigail.Ashton@iop.org
29 May to 3 June: Urdd Eisteddfod, Bridgend
1-2 July: Tafwyl, Cardiff
24-27 July: Royal Welsh Show, Builth Wells
26-27 August: Cardiff Pride Festival, Cardiff
9-10 September: Swansea Science Festival, Swansea
23-24 September: Llandovery Sheep Festival, Llandovery
3. Storytelling with the IOP
Abi Ashton would like to hear from Ambassadors involved in physics or engineering (including teachers, researchers or those working in business and industry) who are interested in taking part in storytelling events around Wales.
Training will be a part of participation as we're keen to "skill up" people who want new ways to interact with adult audiences.
4. Chemistry at Work Tuesday 11 July 9.30am – 2.15pm. Swansea University Singleton Campus Swansea SA2 8PP
Year 9 pupils from local schools will be visiting this engaging event. The event is requesting STEM Ambassadors who can offer 4 x 30 minute sessions on an interactive chemistry related topic. The aim of the event is to experience chemistry as applied to real world and offer insight into different career paths. If you are able to support please contact me at sian.ashton@see-science.co.uk for further information.
5. Hereford. Code Club Longtown Primary Hereford HR2 0LG
The school are planning to set up a Code Club. They are based near the Wales border and having problems finding local support. If any STEM Ambassador in Wales can assist with advice / school visit I shall place them in contact with Juliette Kay ambassadors@worc.ac.uk
Cardiff area and Vale of Glamorgan
1. Miskin. Renishaw Greenpower Challenge Saturday 24 June Miskin Business Park, Miskin CF72 8XY.
STEM Ambassador support welcomed at this engaging event. Greenpower racing events encourage young people to take an interest in engineering in a fun and innovative way by building and racing a fully functional electric car. STEM Ambassadors can act as team mentors or judges. http://www.renishaw.com/en/renishaw-hosts-inaugural-south-wales-greenpower-event--39109 Offers of support forwarded to Simon Biggs Education Liaison Officer simon.biggs@renishaw.com
2. Barry. Primary STEM Club Cadoxton Primary Barry CF63 2JS.
Teacher Hannah Cogbill takes a STEM Club every Tuesday 3.30 – 4.15pm. STEM Ambassadors would be valuable to lead any topic and STEM activity session. All Ambassadors welcome to enthuse and inspire her pupils. Contact sian.ashton@see-science.co.uk
3. Penarth. Bring Science and Maths to Life. Headlands Special School St Augustine's Rd CF64 1YY.
Flexible dates as suit Ambassadors. Teacher Kevin Farrow is seeking STEM Ambassadors for his special needs pupils. Pupils are aged 14–19yrs working at KS 3–5. Applications of science / maths in life with a workshop, hands on session would be brilliant. STEM Ambassadors should note that pupils have emotional, social and behavioural needs. Offers very gratefully accepted at sian.ashton@see-science.co.uk
4. Cardiff. Tafwyl Welsh Arts and Culture Festival. Science tent stand. Llandaff Fields Saturday 1 and Sunday 2 July.
STEM Ambassadors are needed to support the Science stand at this festival. Preferably Welsh speakers. Activities have been prepared for family visitors. A 2 hour slot would be fine: 10am – 12pm; 12-2pm or 2-4pm. Tafwyl is a showcase of Welsh language as a family friendly festival of music, art, comedy, food and drink. If you can support either day please contact sian.ashton@see-science.co.uk
5. Cardiff. St Peters Primary Roath CF24 3SP. STEM sessions / site visits.
Teacher Phil Ryan is very keen to build on recent visits by STEM Ambassadors and to local industries. Flexible on dates to suit Ambassadors. Phil would like to hear from any STEM Ambassador or group of Ambassadors who could offer a session or company visit. Pupils are mainly Year 4. Grateful for offers sian.ashton@see-science.co.uk
6. Cardiff Bay. Landrover Roadshow. Friday 9th June 8.30am – 3.00pm. Cardiff Bay Water Activity Centre CF10 4LY
The purpose of the roadshow is to engage young people in the science and technology behind the British campaign for the America's Cup, inspire them into the opportunities that are available to them and encourage support for the Land Rover BAR team as they head towards the qualifying races for the 35th America's Cup.120, 11-14 year olds from the Largs area joining us for a variety of hands-on activities focussing on STEM and sustainability, including a structured taught lesson linked to the National Curriculum. The pupils will also enjoy an on the water experience. Lunch supplied.
Pupils aged 11-14 from local schools experience a day of hands-on activities focusing on STEM and sustainability, including a structured taught lesson linked to the National Curriculum. In addition pupils will also receive a free on the water experience. STEM Ambassadors are warmly invited to support this fun easy event, my contact is Gabriella.Southwell@1851trust.org.uk
7. Cardiff. Rhydypenau Primary Llanishen CF14 0NX. Product Design, Invention. Human Anatomy. Any dates after Whitsun Holidays.
Teacher Clarissa Brind is seeking different expertise sessions for her pupils. Year 3: Human anatomy, digestive system, bones, blood. Year 6: Invention and Product Design. If you can assist with either please contact me. sian.ashton@see-science.co.uk
8. Cardiff. Mary Immaculate Careers Fair Wednesday 5 July 10am – 1pm. Wenvoe CF5 5QZ
Cath Thomas is seeking STEM Ambassadors and Employers to support this event. Year 9 and 10 pupils will have workbooks to complete as they visit and meet STEM Ambassadors. The aim of the event is to follow on from their Mock Interview and exams offering insight into the world of STEM and subject choice. A useful demo / interactive stand always appeals.
9. Cardiff. Mary Immaculate Mock Interviews Thursday 29 June 9am – 3pm or hours as you can spare. Wenvoe CF5 5QZ
Year 10 pupils will be attending mock interviews and STEM Ambassadors would be valuable as 'Interviewers' You will be provided with the pupil's cv and a list of possible interview questions. Interviewers provide positive feedback and careers discussion with the pupil. No experience needed. My contact is Cath Thomas. sian.ashton@see-science.co.uk
10. Caerphilly. Forces, Food Chains, Habitats, Life Cycles, States of Matter. Cwm Ifor Primary CF83 2PG Any Tuesday – Thursday.
Teacher Andrew Rowlands is seeking sessions for his pupils on these topics:
Yr 2: Life cycles
Yr 2: Forces
Yr 6 States of Matter
Yr 6 Food Chains /Habitats
If you can help please contact me at sian.ashton@see-science.co.uk
11. Cardiff. Science or Technology sessions at St Phillip Evans Primary Llanedeyrn CF23 9NX
Matthew O'Brian is setting up a sci/tech club at the school. He would welcome 2 to 3 visits a term from STEM Ambassadors. Emphasis on any type of practical support such as coding or engaging science sessions. Much appreciate offers sian.ashton@see-science.co.uk
12. Cardiff Springwood Primary STEM Week (date tbc). Pennsylvania Llanedeyrn Cardiff CF23 9LS
STEM Week will run in the summer term and will involve all pupils from Nursery to Year 6. Catherine Rees would value STEM Ambassador taking part in the week and offer pupils an insight into the subject through a hands-on-approach. If you are able to take part in Springwood's STEM week, could you please let me know what workshops you are able to run and any available dates. sian.ashton@see-science.co.uk
13. Cardiff. Welsh language STEM talk. 7.30pm 3rd Monday each month. Main Building Cardiff University.
A mature audience is eager to welcome STEM Ambassadors for a 45 minute talk / discussion on any STEM topic or about their work in STEM. Any topic and disclipline is welcome. If you can support on any Monday I will place you in contact with Cerian Angharad cerian.angharad@see-science.co.uk.
14. Caerphilly. STEM Club visits Ysgol Y Castell. CF83 1WH
Teacher Lowri Davies runs a STEM club on Monday lunchtime. Visiting STEM Ambassadors have made a great impression on the pupils and teachers. Lowri would welcome more visits on any Monday. Sesssions are 30 – 40 minutes and any topic can be covered. A small demonstration would be welcome, they are happy to extend the pupils' experiences. English or Welsh medium. Please offer through sian.ashton@see-science.co.uk
15. Merthyr. STEM sessions for various ages flexible dates. Gellifaelog School Merthyr Tydfil CF47 9TJ
Gellifaelog Primary is very keen to develop teachers' understanding on how to communicate and deliver engaging STEM sessions. Head Teacher Sally Williams would like teachers to gain insight into how STEM Ambassadors engage with pupils. If you can offer a session on any of these topics I will place you in contact with Sally
Early Years:
Forces – pushes/pulls/balancing
Exploring sound
Year 1&2:
Forces
Light,shadows and sound
Animals
KS2 Faraway Lands
A Study of plants found in two contrasting environments:
Environmental factors that affects what grows and lives in two environments; eg. sunlight, water availability, temperature
Animals and how they are adapted to these different environments.
The Earth
The daily and annual movements of the Earth and their effect on day and year length.
16. Pontypridd. Statistics in Biology, Genetics, DNA, PCR. Ysgol Gyfun Garth Olwg Pontypridd CF38 1RQ.
Teacher Llyr Evans is seeking support for his A level pupils. Either with hands on activities for DNA and Genetics or specialists in statistics who can deliver a session to explain some of the statistic work in the curriculum. For more information and to offer support please contact me sian.ashton@see-science.co.uk
Swansea and West Wales
1. Chemistry at Work Tuesday 11 July 9.30am – 2.15pm. Swansea University Singleton Campus Swansea SA2 8PP
Year 9 pupils from local schools will be visiting this engaging event. The event is requesting STEM Ambassadors who can offer 4 x 30 minute sessions on an interactive chemistry related topic. The aim of the event is to experience chemistry as applied to real world and offer insight into different career paths. If you are able to support please contact me at sian.ashton@see-science.co.uk for further information.
2. Swansea. Science Club visits: STEM / Coding. Pontarrdulais School SA1 8PD. Any Thursday 12.15pm – 1.00pm
Teacher Michelle Wood is seeking Ambassadors for problem solving science or activities. Pupils are also learning Scratch as part of coding. 20 pupils KS2/ KS3 attend.
3. Swansea. Roller Coaster Challenge. Swansea Waterfront Museum Wednesday 28th June. 9.30am – 2.30pm
STEM Ambassador are invited to support a workshop, any support throughout the day is appreciated. Lunch will be provided. Pupils from Pentrehafod School will design and build a roller Coaster mentored and judged by Ambassadors. This event is in partnership with Gower College.
4. Llanelli. Employer engagement days Various schools in July
Coedcae school – Monday 3 July (0900 – 1500)
St John Lloyd – Tuesday 4 July (0930 – 1530)
Glan Y Mor – Thursday 6 July (0945 – 1500)
Bryngwyn – Thursday 6 July (0845 – 1500)
Bryngwyn – Friday 7 July (0845 – 1500)
The day would be a carousel type activity, with workshops being run by businesses / organisations. The aim of this day is to give students an insight into industry and employability skills.
The session could include all or a few of the following:
Talk about your company / organisation / Industry
Benefits of working in that industry
Your own career journey
Employability skills
Future opportunities
Activity
My contact is Emma Benger emma.benger@careerswales.com.
5. Llanelli. Year 10 Mock Interviews. 27 June – 11 July various dates
The following schools are seeking STEM Ambassadors as Interviewers. If you can assist on any date – for a few hours, I will place you in contact with Aled Evans aled.evans@careerswales.com
Glan y Mor Burry Port SA16 0AL: 27 and 28 of June (9am-3.30pm)
Coedcae School SA15 1LJ 5 and 7 July (9am-3.30pm)
St John Lloyd SA14 8SD 10 and 11 July (9am-3.30pm)
6. Swansea. Medical Physics session A level pupils. Morriston Comprehensive School SA6 6NH
Date to suit Ambassador. Teacher David Meredith is seeking a STEM Ambassador for a talk / session on Medical Physics and career routes. Session length would be one hour. 8 pupils attend the class and are interested in professions in this field.
7. Swansea. Swansea careers festival Tuesday 20 June 9am – 3pm Swansea University, Bay Campus SA1 8EN
Swansea and Neath Port Talbot Yr 9 &10 pupils will attend to meet STEM Ambassadors and Employers. The event aims to profile their career routes and raising their aspirations. Your expertise and experience will be invaluable. Of key interest are a range of careers including apprenticeships and variety of career routes. Refreshments and a packed lunch will be provided Exhibition space is free. Parking is charged £3.50 for the day Careers Wales Emma Benger will be the contact for this event: emma.benger@careerswales.com.
8. Carmarthen. World of Work Day Monday 10 July Ysgol Bro Myrrdin
Teacher Gareth Jones is World of Work Day for Year 10 before their work experience. STEM Ambassadors will take 5 x one hour sessions with 20 pupils in each session. A practical challenge or task would help to engage pupils. garethj@bromyrddin.sirgar.sch.uk
9. Swansea. Ffynone House. Science club for year 7 and 8 pupils. Monday 1.20-2pm
Karen Wright is requesting STEM Ambassadors, particularly with an engineering background for a session at the lunchtime club. Expanding the club to include engineering projects e.g a kind of Heath Robinson club, construct a mechanical device to undertake a task etc. Any session would help as engineering expertise is not commonly available at this school.
10. Pembrokeshire. Science sessions. Any dates possible. Holy Name Primary Fishguard. SA65 9DF
Teacher Abbie Davies is keen to source expertise for help with any of these topics:
Class One (3 and 4yrs old)
Term 3 – Transport
Class Three (5 and 6 years old)
Term 3 – How things work – sound and light
Class Four – (7 and 8 years old)
Term 3 – The Human Body
Class Five – (9 and 10 years old)
Term 3 – Interdependence of Organisms
North Wales
1. Flint. Careers Fair. Friday 7 July St Richard Gwyn High School Flint CH6 5JZ Year 10 pupils visit 9am – 12pm, Year 8 from 1.15pm – 3.30pm
The event is aimed at raising aspirations and to show young people what they can achieve through education and career opportunities on their door step STEM Ambassadors are warmly invited to attend and represent their Employer or Career Path.The event will be based in the school hall, the format is relaxed and informal where volunteer ambassadors from different sectors talk to small groups of young people giving them an insight into their careers and life journeys. My contact is Lesley Lloyd.
2. Wrexham. Science / Engineering / Maths sessions. Black Lane School, Pentre broughton LL11 6BT
Teacher Beccy Fox is seeking sessions: Presentation or Workshop for Year 5/6 pupils. There are 28 pupils in 2 classes. The session would be 30 -45 mins, or longer if required. Beccy would also like to cover how STEM is used in various jobs
Ceredigion and Aberystwyth Areas
1. Aberystwyth. Science and Education in the field
STEM Ambassador Hannah Vallin would like to link with STEM Ambassadors who are interested in her new schools project. If you are interested please contact Hannah at: hev1@aber.ac.uk. Hannah is establishing a connection with the local schools to promote science and education within the field.
Based at Pwllpeiran upland research centre (part of IBERS Aber Uni), Hannah is inviting small school groups to the centre for day events, working with the children in outdoor lab facilities and then into the field for a hands-on experience. To develop this service and events Hannah would like to collaborate with other local STEM Ambassadors particularly those in similar areas of work
Pwllperian is surrounded hills and a variety of habitats; woodland, grasslands, peat bogs. Ideal for ecology field work based studies. It will count as a STEM Ambassador 'activity'!
2. Aberporth Science investigation support. Ysgol Gynradd Aberporth, SY43 2DA
Susan Lewis and fellow teachers would appreciate help with planning an investigation. The school is five minutes from the beach, with a garden and pond and plenty of outdoor space! Science s taught through Welsh medium
There are 2 classes:
Dosbarth Pencartws – years 3 and 4 (27 pupils in total)
Dosbarth Penrodyn – years 5 and 6. (25 pupils in total)
Years 3 and 4 are studying forces and motion.
Years 5 and 6 are studying the Interdependence of Organisms and Water Life
Suggested session dates:
Thursday 22 June
Week commencing 26 June
Monday 3 July
Friday 7 July
Tuesday 11 July
Thursday 13 July or Friday 14 July.
Mid Wales and Monmouthshire
1. Llangorse Brecon. Primary science sessions. Dates flexible. Llangors Primary LD3 7UB
Jude Hurne is eager to host STEM Ambassadors for any of these topics:
Y3 Moving and growing, teeth and healthy eating.
Y4 Sustainability/ recycling. (Also anything engaging)
Y5 Light, sound and electricity.
Y6 Healthy living and nutrition
Much appreciate volunteers in this small rural school.
2. Powys. Renewable energy / Biomass/ Wind Turbine session. Llangynidr Primary School Crickhowell NP8 1LU
Teacher Claire Watson is seeking an Ambassador to present workshop or talk on either Renewables, Biomass, Alternative energy.
3. Chepstow. Sixth Form transition day. Monday 10 July Chepstow School NP16 1LR
The school invites STEM Ambassadors to deliver sessions at this event. All STEM subjects are welcomed: examples from last year include careers talks, demonstrations, biology, maths, computer science. The event runs 9.15am – 3.15pm, or you can offer part of the day. My contact will be Nicola Dutton
4. Crickhowell. Senses. Crickhowell Primary. Crickhowell NP8 1DY.
Alison Weaver has requested an STEM Ambassador to help with the current topic 'Senses'. Alison is in need of an Ambassador who can give a talk, short workshop or practical activity relating to either Sound, Taste, Sight, Smell or Touch. Pupils are aged 7, 8 and 9 yrs old. Approximately 20 pupils per class.
5. Monmouth – Herefordshire Science Week Activities. 19 – 23 June. Brampton Abbott Ross on Wye HR9 7DE
Ambassadors are invited to take part in Brampton Abbots Primary School Science Week. The school want to make the week a special event and are looking for support from STEM Ambassadors to make it memorable for the children.
Ambassadors could deliver a workshop or an activity, talk in assembly to the children or in smaller groups in classes. Topics can include changes, seasons, climate, materials and energy
Pupils are aged 4 – 11 years old. Ambassadors can select year group of choice. My contact is Juliette Kay.