STEM Ambassadors Programme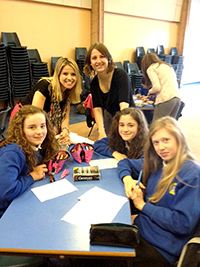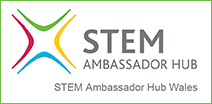 See Science holds the contract to manage the STEM Ambassadors Programme for Wales, ensuring all schools and colleges have access to STEM Ambassadors.
STEM Ambassadors include: Apprentices, Zoologists, Set designers, Climate change scientists, Engineers of all disciplines, Farmers, Designers, Geologists, Nuclear physicists, Architects, Physicists, Ice core chemistry technicians. Ambassadors are of all ages and backgrounds and represent over 1,500 different employers who want to share their enthusiasm for their careers to encourage pupils to take an interest in STEM Subjects in later stages of education.
Ambassadors can get involved in a number of diverse and innovative projects including:
Helping to provide support for activities such as Science and Engineering clubs
Helping with school competitions, events and awards
Offering mentoring and careers talks
Acting as a role model to young learners
Providing work-based placements for teachers and students.
The Ambassadors Programme is a FREE resource to teachers to help enhance and enrich STEM related activities through links with the 'real world'. Find out more here.
The STEM Ambassadors contract is awarded by STEMNET. For more information, please refer to www.stemnet.org.uk.
How to request a STEM Ambassador
Cardiff Radio STEM Ambassador interview
Listen to See Science's Sian Ashton talking on Cardiff in Action – about STEM Ambassadors, the vital role they play and what Ambassadors find that they themselves get out of the programme.
You can request an Ambassador here or contact us directly by email at ambassadors@see-science.co.uk. We will add your request to the Ambassador requests web page and to the STEM Ambassador e-newsletter.
These requests are compiled and sent out monthly to all STEM Ambassadors by email and in an e-newsletter. STEM Ambassadors who are interested and available contact us at ambassadors@see-science.co.uk.
We then email both the teacher and the STEM Ambassador so that they can contact each other directly to finalise arrangements.
What's in this STEM Ambassador section of the website