Welcome to the STEM Clubs Newsletter for Schools in Wales
Welcome to a regular newsletter from See Science for teachers and anyone with an interest running a STEM Club (Science, Technology, Engineering and Maths) across Wales.
Discover new opportunities, competitions and resources that will bring practical and real-life contexts to your STEM Club.
Find out about grants available to support your Club.
Do you have a story or information that we could include in the next edition of this newsletter? If you can contribute, send your article together with any relevant photos to stem-clubs@see-science.co.uk.
Ambassadors and STEM Clubs
To find out how a STEM Ambassador's visit to STEM Clubs can engage and inspire both students and teachers, just read the stories in our STEM Club case studies.
You can request an Ambassador to visit your Club here.
If an Ambassador has visited your Club, or you have met an Ambassador at an enrichment activity, send us your feedback using the teacher feedback form – each month there's a chance to win a M&S Gift Hamper.
What is a STEM Club?
A STEM Club is any out-of-timetable session that gives students the chance to explore aspects of Science, Technology, Engineering, or Maths outside their normal curriculum-based classroom activities.
STEM Clubs come in all shapes, sizes and themes. They can focus on specific disciplines or be cross-curricular.
Many STEM Clubs are completely individual and formulate all their own ideas for sessions and projects. Other Clubs are aligned to national programmes or competitions, such as the British Science Association's CREST Awards, Young Engineers or Salters' Chemistry Clubs.
Clubs are a powerful enrichment and enhancement activity and can be all-inclusive or focus on specific groups of students. The format of your Club depends entirely on what suits the needs of you, your school and your students.
STEM Clubs shouldn't be confused with homework or revision clubs. Although they complement the curriculum, they are not designed to be about writing, tests, or exams. Activities can include practical experiments, investigation, group work, discussion and reflection. Most of all, they should be fun.
STEM Clubs can:
Enrich, enhance and extend the school curriculum
Improve attainment in, interactions with, and experiences of, the STEM subjects among pupils
Improve collaboration between schools and also between schools and industry
Encourage pupils to continue their education in STEM beyond GCSE and Diploma (or equivalent qualification) level.
The National STEM Clubs Programme
The aim of the National STEM Clubs Programme at www.stemclubs.net is to help secondary schools across the UK set up and maintain STEM Clubs.
We can offer advice and guidance on:
Setting up Clubs
Activity ideas
Where to look for funding, and
How to get local businesses involved.
Sir Thomas Picton tops at Technocamps
A group of Year 7 pupils in Haverfordwest were starting their new school with more confidence this September, thanks to an innovative transition project run by an after-school club.
Pupils at Sir Thomas Picton School had won the Technocamps national robotics competition, and during last year invited pupils from feeder primary schools to join them once a week in their after-school robotics club.
The sessions were run by Tom Long and Adam Price (then in Years 9 and 10 respectively), who had been attending the robotics club for three years. They led their teams of Year 6 pupils in creating a robot, a video and a poster from scratch. They took their teams to the national robotics competition at the University of South Wales, where they received medals and certificates. Teacher Vicki Price says Tom and Adam were a huge inspiration to the primary pupils, and great ambassadors for the school.
Competitions
Ultimate STEM Challenge 2015-2016 in partnership with the Science Museum and STEMNET
This year, the Ultimate STEM Challenge is challenging UK students aged 11-14 to use their STEM skills to develop an energy efficient solution to one of three real-world challenges: Streamlined Ships, Better Buildings or Trim Turbines.
Entering the Challenge is quick and easy. Watch our short video on how to enter. Don't forget to register on the BP Educational Service website and submit your entry by 15 January 2016.
Prizes up for grabs
We have some fantastic prizes for you and your students, including a celebratory event at the Science Museum, £500 for your school and lots of Science Museum goodies.
The Armourers and Brasiers Tata Sixth Form Materials Prize
Would you like to win £1000 for your school?
Would you like to promote STEM careers to your students?
Would you like your students to participate in a materials science project designed to encourage a sustained interest in STEM?
The Armourers and Brasiers Tata Sixth Form Materials Prize, supported by IOM3, is a new competition designed to support schools in encouraging students to develop a sustained interest in STEM careers. It has been set up to give students structured opportunities to find out more about Materials Science and Engineering and enhance and enrich their studies. Take part now
The deadline for registrations to take part in the 2015-2016 competition is Friday 4 December 2015. The deadline for the submission of portfolios is Friday 1 July 2016.
Safer Internet Day 2016 app competition – now open!
Welsh Government and the UK Safer Internet Centre have launched an app competition in Wales. Judges will be looking for innovative apps – apps that simply share important information or use smart phones or tablets to help keep others safer online.
The winning apps (Primary and Secondary age) will have a professional makeover and made available on the AppStore on Safer Internet Day (9 February 2016). More here…
National Botanic Garden of Wales Watercolour Challenge
We have extended the deadline of our watercolour challenge to 30 September.
There is an under 12s category with a cash prize for the best entry. You can centre your visit around the challenge or you could work from photos taken at the Garden. For more information look at the website and call or email the Education Department kay.bailey@gardenofwales.org.uk / 01558 667150.
Project-based competition for 16 to 19-year-olds. Registration deadline 9 November.
UK CanSat Competition 2015/16
Applications for the UK CanSat Competition 2015/16 are now open! Now in its third year, the UK CanSat Competition involves groups of students engaging on a sixth month STEM project to build, test and fly electronics inside a tin can. The finals of the competition are held at the National STEM Centre in March 2016.
Resources
International 'Introduce a Girl to Photonics' Week
4-11 October
As part of the International Year of Light 2015, the IEEE Photonics Society International 'Introduce a Girl to Photonics' Week is designed to show young women how photonics impacts on the world around them and to encourage them to become interested in future STEM careers.
The IEEE Photonics Society is supplying educational LASER Classroom™ Light Blox kits that teachers can use to give photonics and optics related lessons in the classroom, supported by teaching resources and lesson plans for every age group. The kits make it easy and fun to bring the science of light into the classroom with light and laser experiments.
To request your free kit, email Lauren Mecum, Community Outreach & Development Manager, at L.Mecum@ieee.org or follow this link for more information about the campaign.
I'm a Scientist, Get me out of here!
9–20 November
Students chat online with scientists and vote for their favourites. Schools must register by 20 September.
A set of new projects for Schools using REAL Solar Data by Helen Mason & Miriam Chaplin
Each of these projects
is intended for work with KS4 students. (KS4 = Ages 14-16)
uses and/or links to REAL solar space data
provides a context for consideration of 'How Science Works' aspects such as data handling, calibration and resolution
consists of two or more student activities, with separate supporting notes (and sample answers) for teachers.
is linked to pages on the Sun|trek website (www.suntrek.org)
Opens during the Autumn term.
Carbon Monoxide Awareness Week 1
6–22 November
Lesson plans and resources available here.
First UK ESA Astronaut to the International Space Station
Tim Peake is due to go to the International Space Station in December 2015 and spend six months there carrying out scientific experiments. More here…
Marsballoon
Marsballoon is a free project which will launch student Mars science experiments 30km up into Earth's atmosphere! At this altitude, conditions make it very similar to the environment of Mars, making it ideal for trying out anything humans or robots might do on Mars in the future! Register now for the next flight; they will be launching up to 100 student experiments, each of which should fit into a Kinder Egg toy capsule. After the flight the experiment capsules will be returned to the schools for analysis by the students! There is no cost to take part other than the cost of the experiment materials and postage. Visit the website to find out more (including a teachers pack) and register your Club!
Formula Gravity
Formula Gravity is a project which aims to highlight engineering in schools and colleges with particular emphasis on the automotive industry. If you are looking for a big and exciting project for your STEM Club this could be it! The project aims to give an overall experience of running a race team. All aspects of an engineering project can be done by the school. Information on the project can be provided to help schools obtain funding. See the website for further details. Help is available for your school's project from volunteer engineers – please contact David Ackroyd
IET Partners with BBC on 'Make it Digital' campaign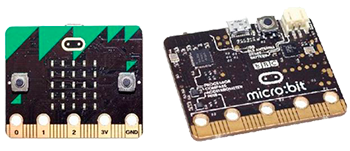 With the UK facing a significant skills shortage, and an extra 1.4m digital professionals needed over the next five years, Make it Digital is a national campaign to inspire a new generation of coders and programmers. IET Chief Executive Nigel Fine said: "The digital world is evolving all the time – and with it, the demand for more young people with coding and digital skills. It's great to be supporting BBC Make it Digital to promote the world of digital creativity and inspire the next generation to get involved with what is fast becoming one of our most exciting and creative industries."
The IET education team will be working on this exciting project to produce a range of teaching resources, events and teacher CPD to promote the BBC micro:bit coding device. The resources will encourage its use both in school and at home, as students will be able to keep their coding device and take it home to carry on the learning with their parents. The events will include a series of off-timetable, STEM Challenge Days that will include some training on the devices as well as encourage creativity, team working, problem solving and the application of the technology to real-life situations.
"Just as the BBC Micro introduced millions to personal computers 30 years ago, the BBC micro:bit can help equip a new generation with the digital skills they need to find jobs and help grow the UK economy." Tony Hall, BBC Director-General
To apply to host a Make it Digital Challenge Day, download this form and return it no later than Monday 28 September.
Register your school to receive BBC micro:bits which is free to every child in year 7 or equivalent across the UK.
Club activities: Chemistry
Make your own bath bombs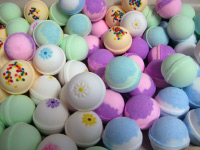 This club activity will help students explore the chemistry behind bath bombs. When dissolved in water, the reaction between the acid – citric acid and the alkaline – sodium bicarbonate releases carbon dioxide gas and produces a salt called sodium citrate. Other components that are added, such as colouring or fragrance,are for aesthetic purposes only. Similar reactions take place with other everyday items such as Alka-Seltzer tablets or in carbonated drinks.
Equipment:
10g sodium bicarbonate
5g citric acid
baby oil
glass stirrer
dropper
cling film
beakers
mould or cutter
gloves / safety glasses
Instructions:
1. Students are advised to wear safety galsses/gloves for this experiment,as citric acid could be irritating to the skin.
2. Put 10g sodium bicarbonate and 5g of citric acid into a beaker and mix well using a glass stirrer.
3. If desired, add a single drop of food colouring and/or a single drop of scented essential oil.
4. Add drops of baby oil, one at a time, mixing the ingredients until they start to hold together.
5. Press the mixture into your mould (or just roll into a ball) thenwrap in cling film and leave to set overnight.
6. Store in a dry environment until bath-time then pop it in the water & watch it fizz!
Useful Links:
Alka-Seltzer Student Science Experiments
The Human Touch of Chemistry website – the science of soda water
Colour Chaos
The nineteen activities within the Colour Chaos pack investigate colour and link to many topics at primary level including: light and sight, plants, properties of materials and habitats. Designed to demonstrate key ideas and concepts and to spark an interest in science and engineering, they could be used in class or within a science week or club.
The activities promote investigative work and communication skills and include: splitting white light, ink chromatography, how we see colour, transport of water in plants, creating a red cabbage indicator, comparing the density of liquids and camouflage in caterpillars. Teachers' notes are provided within the pack and include concise summaries of the science involved in the investigations.
A Welsh language version of the pack is also available to download (sign in here), which provides a Welsh student section. This resource is part of the British Science Association's National Science & Engineering Week activity pack series.
Make a Magic Marble maze
Equipment required: boards, marbles, cotton reels, blu-tack, lolly sticks, timers.
Each group will need a bag of objects (containing two cotton reels, blu-tack, lolly-sticks and other objects, a marble including a board.
The idea of the game is for each group to try and get the marble to run down the slope of the board for the longest possible time. To create a slope, put a cotton reel under two corners of the board. The blue tack is then used to stick the objects on the board to try and slow the marble down.
The best design uses the lolly sticks to create a track which criss-crosses over the board in the same way a beginner skier might cross back and forth the mountain face. This way the marble has a long way to travel to get to the end of the board. If your students are getting a time longer than 10 seconds they are doing really well. Try doing group timings or having leader board!
This activity presents a problem for the children to solve. It allows them to test and retest their answers, providing time for them to build upon their designs.
Grants
The Novel Chemistry Grant
The RSC Educational Techniques Group is making available ten awards up to a maximum of £100 per award to teachers of chemistry to contribute towards the cost of resources needed to develop a novel chemistry activity. This might, for example, be a new experiment or a chemistry related visit but other creative proposals are welcome.
Applications by email to RSCedtechgroup@hotmail.com by 30 September 2015.
The Institute of Mathematics and its Applications (IMA)
Individuals in further education establishments can apply for up to £600 of grants in line with the Education Grant Scheme for either organising or attending a mathematics related activity. The Education Grant Scheme is ongoing throughout the year and applications can be made year round. More here.
The Institute of Physics in Wales Grant Scheme
Applications from schools are welcomed but projects should involve parents, families and the wider community as well as pupils. Projects that are aimed solely at school children and/or at delivering the school curriculum will not be funded. Schools might also be interested in the IOP/STFC School Grants scheme which funds projects up to £500. More information here.
Application forms can be downloaded as a word document here. If you require the forms in a different format please e-mail physics@iopwales.org.
Completed forms should be submitted electronically to physics@iopwales.org with the subject line 'Application for IOPW Support'. Applications will not be acknowledged unless a receipt is specifically requested. Closing dates during the year: 31 January; 31 May; 30 September.