STEM Clubs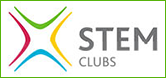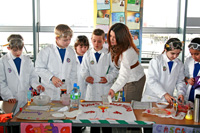 The STEM Clubs Programme will provide opportunities for young people to become inspired by exploring science, technology, engineering and maths away from the formal curriculum. The Programme builds on the successes of the STEM Clubs Network whilst building new areas of focus and support for teachers appropriate to their schools' needs.
STEM Clubs are a powerful and highly enjoyable way to engage students with STEM subjects. They can be fun and fulfilling for students and club leaders, and have positive impacts for the school.
Involvement in a STEM Club can provide students with an opportunity to gain practical, teamwork and leadership skills and increase confidence in the STEM subjects, engaging them with further study of STEM subjects and the opportunity to discover STEM related careers.
Through our STEM Ambassadors and our work with schools and others, we offer are able to offer ideas, resources, activities, guidance and support, as well as places to look for potential funding when setting up a STEM club or building up an existing club within your school.
You can find more information about STEM Clubs here.
STEM Club case studies
STEM Club case studies - six stories from schools where a STEM Club is firing enthusiasm and making a difference. Provided in downloadable pdf format.
The overall aims of the Programme are to:
Build a sustainable, effective STEM Clubs Programme
Bring a real world context to STEM Clubs
Increase the involvement of STEM Ambassadors with STEM Clubs
Work in partnership with other organisations that deliver STEM related Clubs
Deliver support and guidance for teachers in the STEM Clubs area
Raise the profile of STEM Clubs across the UK.
Resources
All STEM Clubs in Wales who request a STEM Ambassador can borrow resources from See Science free of charge. These loanable resources are listed on the STEM Clubs resources page, along with links to many free resources. To find out about loaning any of these packs, contact enquiries@see-science.co.uk.
STEM Clubs Network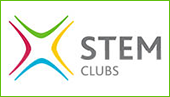 If you are running an after-school or lunchtime club related to any sort of STEM activity – for example, Young Engineers and Science Club, Astronomy Club, Maths Club, Food Technology Club, Camera Club – you will be interested to know that STEM Learning Ltd has set up a STEM Clubs Network to share information.
The STEM Clubs offer a wealth of information to teachers who are involved in Clubs and give you guides on starting and running a club, ideas, resources information, challenge information etc online.