Schools STEM Advisory Network Programme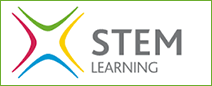 See Science is your STEM Learning contract holder, to manage the Schools STEM Advisory Network and for the local management of the STEM Ambassadors Programme for Wales.
2016 STEM Learning Awards now open
The STEM Learning Awards recognise the UK's most dedicated and inspirational people motivating young people in science, technology, engineering and mathematics.
Nominations in any of the following categories can be made until 12 noon on 30 September 2016.
STEM Ambassador
STEM Apprentice
STEM Employer
STEM Club
STEM Leadership
STEM Teacher
Apply and find out more here.
See Science provides impartial advice and guidance on STEM Enhancement and Enrichment (E&E) activities, including:
STEM Clubs
Links with STEM Ambassadors
Activities featured in the STEM Directories
Other regional and local provision.
We aim to help schools and colleges identify the best opportunities to inspire their young people in STEM subjects – and ultimately to consider careers in this area.
Free advice and guidance for teachers
We can:
Help to identify STEM opportunities to inspire pupils, for example:

visits to museums and science centres or other places of interest with STEM-related educational programmes
classroom and extracurricular activities, such as those listed in the STEM directories and other regional and local provision

v

isitors
competitions
projects
collapsed curriculum days
funding sources

Put schools and organisations together to develop Engagement and Enrichment (E&E) activities
Provide information on National schemes - for example, Nuffield Science Bursary and the British Science Association CREST Awards
Share best practice
Provide STEM Ambassadors – see below.
Find out more about how we can help
Are you confused about the array of STEM schemes available?
Are you interested in arranging a visit or setting up an after schools club?
Would you like to find out more about the STEM Ambassadors programme?
We can help you by providing impartial advice. Contact us at enquiries@see-science.co.uk or on 029 2934 4727.
How you can help us
You can help us to provide impartial advice and guidance on STEM Enhancement and Enrichment (E&E) activities by filling in our online feedback form on the E&E activities that you have organised.

STEM Ambassadors are volunteers from a wide range of disciplines– for example, Apprentices, Zoologists, Set designers, Climate change scientists, Engineers of all disciplines, Farmers, Designers, Geologists, Nuclear physicists, Architects, Physicists, Ice core chemistry technicians.
Ambassadors are of all ages and backgrounds and represent over 1,500 different employers who want to share their enthusiasm for their careers to encourage pupils to take an interest in STEM Subjects in later stages of education.
Ambassadors can get involved in a number of diverse and innovative projects including:
Supporting the curriculum by linking it to a real-world context
Providing Continual Professional Development for teachers
Helping to provide support for activities such as Science and Engineering clubs
Helping with school competitions, events and awards
Offering mentoring and careers talks
Acting as a role model to young learners
Providing work-based placements for teachers and students.
The STEM Ambassador programme is a FREE resource to teachers to help enhance and enrich STEM related activities through links with the 'real world'. To find out more and to register follow this link.
How can I book a STEM Ambassador?
You can request an Ambassador here.
All requests are compiled and our STEM Ambassadors are contacted in the first week of each month. They then contact us if they are interested and available. The teacher and STEM Ambassador are then emailed so they can finalise arrangements. We suggest a minimum of six weeks' notice.
How much does it cost?
STEM Ambassadors are volunteers so are available free of charge. Schools are expected, however, to provide materials and resources for activities.
Are there any terms and conditions?
If you work with a STEM Ambassador you will be expected to:
Reply to correspondence from STEM Ambassadors who have agreed to work with you
Make sure they are well-looked after when they visit your school
Ensure they are not left in charge of young people
Provide feedback after any STEM Ambassador visit. A short questionnaire will be sent to you when a STEM Ambassador's interest is confirmed.