Activities
Last updated 15 June 2018
Activities for teachers and students in:

Secondary schools.
Primary schools.
Wrekshops – make a drawing robot

Make a little drawing robot from scrap electronics to implement digital competency in the classroom.
This workshop is led by Paul Granjon, an artist and educator who specialises in creative technologies. In this hands-on session, you will first make a doodle bot, a fully functional small drawing machine using found and cheap materials. You will then work with a Microbit, an educational programmable device that can be used for a wide range of projects.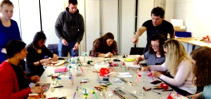 Teachers, artists and educators who are interested in delivering activities based on creative technologies to teach aspects of digital competency and or numeracy. The Arts and Education Network: South East Wales' masterclasses and workshops are open to teachers or cultural educators who work, or artists that live, in Blaenau Gwent, Caerphilly, Monmouthshire, Newport or Torfaen.
To help teachers take advantage of our professional development opportunites, the Arts and Education Network: South East Wales can contribute up to £100 towards the cost of supply cover.
Lunch is provided.
Primary Science Teaching Trust Wales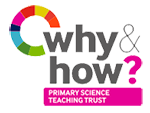 The strategy of the Primary Science Teaching Trust consists of three approaches:
Take a look at our vision, or download our Charity Overview Brochure for more information.
The Cluster Programmehe ultimate aim of the Primary Science Teaching Trust is to see excellent teaching of science in every classroom in every school at primary level.
In any school there may be changes to teaching staff on a range of timescales and the Trust recognises that some of these changes may mean that good teachers of science may leave. Therefore, the Trust encourages schools to join up into clusters so that they can support one another in their development of science teaching and have more resilience to change of circumstances in any one school.
We are currently supporting and providing funding to nine PSTT Clusters. All of the PSTT Clusters are built around a PSTT College Fellow; the Cluster Programme is not open for applications from teachers other than College Fellows at this time. The PSTT can advise and provide non-financial support to those wishing to build their own Clusters, please contact the Cluster Director, Sophie Franklin to find out more.
|For more details about the Primary Science Teacher of the Year Award visit the See Science Teacher Awards page.
More information on the projects and activities of Primary Science Clusters will be available soon.
National Marine Aquarium Schools Outreach Programme
The National Marine Aquarium's Schools Outreach programme is currently available in South Wales for primary and secondary schools.
Our Marine Biologist will travel to your school for a full day of workshops, bringing the wonders of the ocean and an exciting experience which your pupils will remember forever.
Using our Virtual Reality headsets, pupils get to explore underwater as they are fully immersed in a unique and exciting deep-sea learning experience! As well as VR, we also have a range of marine artefacts that allow pupils to get hands-on with creatures from our oceans. Our workshops and activities are thematic, objective-led learning opportunities interwoven with cross-curricular links. All our sessions have been designed by teachers to reflect and complement the National Curriculum. If your school are passionate about marine conservation and providing pupils with unforgettable learning experiences, then get in contact with our team for more details!
Contact Lewis Brown: lewis.brown@national-aquarium.co.uk / 01752 275233
The RIBI Technology Tournament
The RIBI Technology Tournament is accredited for CREST Discovery. Teams of four Design & Technology students with an interest in engineering and science subjects compete in a full day out of school event to devise and build a solution to an unseen technical task.
Royal Institute Christmas Lectures online
The Christmas lectures have been recorded for television since 1966, and the RI now want to give these lectures a new lease of life online for a global audience. They have already started digitising this archive of footage but there are many more lectures still to go. To help them complete the project, you can vote for them to win the EMC Heritage Trust Project.
Astro Cymru
Delivering a range of exciting and inspirational STEM education programmes, free to primary and secondary schools across Wales.
Primary

Mission X train like an astronaut
'Is there anyone out there'
Rocket workshops (supported by IOP Wales)

Secondary

Down to Earth
Faulkes Telescope Project
Coming soon 3D – Astronomy and Space shows.
Contact info@astrocymru.org.uk / 01443 483005. Funded by National Science Academy (Department of Economy, Science and Transport, Welsh Government).
James Dyson Ideas Box

The James Dyson Foundation developed the Ideas Box to challenge students to find inspiration in everyday objects and develop ideas. To identify problems and use their creativity to find solutions. The Box helps teachers nurture the skills needed for the next generation of engineers.
The Ideas Box is a product analysis and design kit to teach engineering. It also has links to literacy, numeracy and enterprise.
The Box and training materials are available to classrooms completely free of charge. The Box is loaned to a school for 6 weeks at a time. It's ideally suited for primary students but can be adapted for any classroom.
You can request the Ideas Box here. The Foundation will ship the Box and then collect it when you're done free of charge.
The Big Sunflower Project
The aim of the Big Sunflower Project is to raise awareness of the rare neuromuscular conditions Centronuclear and Myotubular Myopathy. Team All About STEM took part last year and it was great fun, grab your seeds and get involved – IT'S FREE!
Those taking part will be added to the project map. There are stories and photos there from the last six years as well as pages about how the project began and on growing and harvesting sunflower seeds.
Apply for your FREE seeds and find out more here. Follow The Big Sunflower Project on Twitter here.
Stemettes documentary – Eat. Sleep. STEM. Repeat.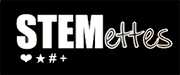 Stemettes have released a documentary called Eat. Sleep. STEM. Repeat. They are inviting schools to host screenings for pupils. Click here to register.
Eat. Sleep. STEM. Repeat. is a revealing documentary about young female tech entrepreneurs and their journey against shocking industry statistics: STEM industries are crucially missing key demographic – only 14% of those working in the UK's STEM industries are women.
The documentary is set at the first-of-its kind Outbox Incubator – a Dragon's Den meets Big Brother house. We hear from future innovators about tech, entrepreneurship and why the industry has to change. The film is a heart-warming exploration into what would happen to the world if more girls were to Eat. Sleep STEM. Repeat.
All SySTEMs Go Project
The All SySTEMs Go Project promotes Space Science in Schools, provide news about local opportunities in the Space Sector and produces lesson plans, curriculum resources, handouts and other materials available for free on its e-learning platform.
From now until March 2018 All SySTEMs Go will be visiting schools in North Wales to deliver enrichment activities and provide Key stage 2 and 3 students and teachers with opportunities to build robots, learn programming and explore the careers available in the Space Sector.
Sign-up to the newsletter for updates on new resources and events.
Education for Sustainability – CAT

The Centre for Alternative Technology (CAT) has many years' experience of designing and making activities with wind, water and solar power – and of delivering them to pupils of all ages. Examples are:
Planning an energy future for Britain – participants work in small groups to develop their own ideas of how we could run Britain without using fossil fuels and present their ideas using a variety of modelling materials displayed on a map. Pupils find this activity very engaging as well as developing their creative thinking.
Energy Trumps Cards – pupils compare impacts of energy sources and related technologies. The resource is geared to STEM in the curriculum in Wales for KS3 and KS4. The updated cards, fact files and the STEM activities will be freely available bilingually on the CAT website.
Pasquill workshops
This year, to celebrate its 350th Anniversary, timber products manufacturer Pasquill is offering FREE workshops for Product and Design Year 9/10 students. The workshops are an hour long and consist of:
A presentation about the company's products and processes
A practical activity which asks the students (in teams) to design and build a truss bridge from a provided kit.
Information about the diverse range of career opportunities available within the industry and real-life case studies.
Pasquill have had very positive feedback about the workshop from teachers and will be running a workshop in or around Buckley (Flintshire) during this term. To register your interest, contact Lisa Greenhalgh on 01257 246803 or at Lisa.Greenhalgh@pasquill.co.uk.
National Space Academy Programmes for Students
Intensive curriculum-focused learning delivered at the National Space Centre, Harwell, or your own school. There is a limited amount of funding currently available if you would like a full day master class from the National Space Academy to be delivered at your school or at the National Space Centre. Contact amyb@spacecentre.co.uk for details.
Water Explorer
Water Explorer is a fun, inspiring and educational programme for students from aged 8-14. Find out more and register here. These experiments are designed for mass participation using everyday items, with alternative suggestions for schools less able to source materials. Upload your results onto the global experiment website and get a certificate from the Royal Society of Chemistry.
Water: a global experiment with hydrogels
Students can use an investigation into how water can be retrieved from a hydrogel to get a CREST Bronze Award and answer the question: 'Are we wasting water by using hydrogels?' All the data can be uploaded onto the global experiment website and everyone that uploads data will get a certificate from the Royal Society of Chemistry. Find out more here.
IOP exoplanets project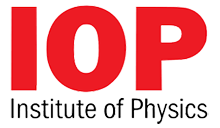 The Institute of Physics exoplanets project will have a soft link to Bronze CREST and is about to feature in the IOP's online newsletter. So look out for more details coming soon. Any questions about link schemes, please get in touch with maria.rossini@britishscienceassociation.org.
Microverse Project
The Microverse Project is completely free for secondary schools in the UK. The Natural History Museum's latest citizen science project is now live and the Museum is inviting 250 schools and colleges across the UK to collaborate with them on this exciting research project. The Microverse project takes biological recording to a microscopic scale.
The Microverse project supports AQA, Edexcel and OCR A-Level Biology specifications by exploring topics such as taxonomy, genetics and diversity.
Inspiring the Future – programme extended to primary schools
A new national scheme has just been launched which aims to widen the horizons and aspirations of primary school children by helping them make the connections between their lessons and their futures.
Primary Futures has been developed by the school leaders' union NAHT in partnership with our charity, the Education and Employer Taskforce. It is completely free to all state primary schools. It is part of the successful Inspiring the Future programme which already has 13,500 volunteers and 75% of state secondary schools registered. The 4,650 teachers who have signed up have collectively sent over 25,000 invites to Inspiring the Future volunteers.
Through the free service primary schools can access a vast network of volunteers from different backgrounds and professions - from apprentices to chief executives, archaeologists to zoologists - employees from small, medium sized or multi-national companies.
The scheme has been developed by NAHT's past president Steve Iredale and seven other head teachers who have run pilots in 16 schools across the country. In his school, Athersley South Primary in Barnsley, Mr Iredale said: "One of our volunteers was a female paramedic. She was able to relate the children's learning in literacy and numeracy to her job. The children could see a real link as she highlighted the importance of writing patient notes neatly to avoid the threat to someone's safety caused by illegible case-notes."
Apps for Good
Apps for Good aims to build the next generation of problem solvers and digital makers. Their free course for 10-18 year olds 'ticks the box' of the new computing curriculum but does much more: it equips students to research, design and make digital products and take them to market.
Your school could join those already involved in Wales – www.appsforgood.org/public/institutions
XLWales launch the iCan project
iCan, funded by the National Science Academy, brings the excitement of iPads to your school. XLWales aims to support an approach to learning which takes advantage of digital technology to deliver exciting engaging STEM experiences.
The iCan project combines a selection of our hands-on science and design technology activities with an iPad to deliver fun, interactive, engaging and practical learning opportunities.
We come to you and all equipment is provided – including the iPads. Suitable from Year 1 through to Year 6 pupils. We can deliver the activity to two classes in a day, one in the morning and one in the afternoon.
For more information please email info@xlwales.org.uk or telephone 01792 324060.
Greenpower Education Trust
CREST are pleased to announce a new partnership with Greenpower Education Trust on their Formula 24 and Goblin Racing Challenges: www.greenpower.co.uk
The Greenpower Education Trust's objective is to advance education in sustainable engineering and technology to young people. It is now possible to use their events as the basis for a CREST award. You can find out more here…
Power for the World
Power for the World is an outreach activity delivered by Engineers without Borders. You can request a team of engineering students to deliver as a workshop as you school by emailing makethelink@ewb-uk.org.
Alternatively, you can download and use the resources on our website to deliver to the class yourself. Material include a PowerPoint, starter activity and all printed resources necessary to deliver an engaging 60-90 minute lesson
Pupils aged 7-14 find out about energy, differences in energy access around the world, and then go on to design and build their own wind turbine. More…
Who Wants to be a Superhero?
Just what exactly do scientists and engineers do? How do planes fly? How can we see through the dust in space? How do engineers make playgrounds safer to play in? How are they saving the planet?
In this careers-driven show, KS2 pupils meet six real-life young scientists and engineers working in Wales. Each one has made a sixty-second video about their job and what they enjoy most about it. These are interspersed with discussion from a live presenter and interactive demonstrations involving volunteers from the audience. The show also covers gravity, forces, energy, light, space, the environment and materials.
The aim is to introduce pupils to the wide range of careers available in science and engineering, and to show them that scientists and engineers are people just like them!
This show is available for just £75+VAT thanks to funding from SWIEET (South Wales Institute of Engineers Educational Trust).
Event run at your school
Group size: as many KS2 pupils as wil fit in your venue
Must be a South Wales primary school
Cost: £75+VAT
Dates are limited: to reserve a place, contact info@sciencemadesimple.co.uk or 02920 876 884, or complete our web enquiry form.
MathsApps
MathsApps is an interactive live show, produced in collaboration with the Wales Institute of Mathematical and Computational Sciences. This show introduces students to several individuals who use maths in their jobs – from hairdressing to computer game design, from sports science to the Bloodhound SSC project.
The show is available at a subsidised price thanks to funding from the Welsh Government through the National Science Academy (NSA) and the Higher Educational Funding Council for Wales (HEFCW).
The 50 minute Maths Apps Roadshow is Wales-centric and focuses on 5 individuals working in Wales and the jobs they do. In filmed interviews they explain why Maths is important to their work. Between interviews the Science Made Simple Presenter reinforces the Maths messages in interactive demonstrations that use practical applications of Maths.
The message is that most people use Maths in their jobs, although they do not always think about it. We hope that the recipe of combining a little bit of Maths fun with some insights into how Maths is used in jobs will encourage students in their Mathematical studies.
The subsidised prices are £50 for 1 show in a school or £75 for 2/3 shows if they are all on same day. (This is about 10% of 'normal' price of £525 + VAT for 1 show). Please note that the Roadshows are at this time only available in English.
Dates are limited: to reserve a place, contact info@sciencemadesimple.co.uk or 02920 876 884, or complete our web enquiry form.
Making the Future Engineering Workshop
How do engineers find answers to the problems facing us? Dwindling fuel reserves? Overstretched transport network? Budget cuts? Climate change? What are some of the societal and ethical dilemmas that affect their work? How does it impact our lives? Find out why the UK desperately needs more engineers and how you could be a part of 'making the future'.
This 60-minute workshop introduces Year 9 students to the challenges of engineering. Through a series of interactive exercises, science made simple will demonstrate the creativity and critical thinking skills needed for an often overlooked career choice. Students will also have the opportunity to meet a real-life engineer, who will give an insight into local industry and answer questions.
We are able to offer these FREE sessions thanks to funding from the Royal Academy of Engineering. Bookings are therefore limited and restricted to Cardiff and the surrounding area. For more information, or to book, please contact science made simple on info@sciencemadesimple.co.uk.
As this workshop is interdisciplinary, please pass on this email to heads of Engineering or PSE where appropriate. You may have up to three workshops in a day for no cost.
Skills Fusion
Skills Fusion is a VFX (visual effects) film careers outreach programme designed to highlight the skills shortage the UK film industry faces and career opportunities that rely on educational foundations in STEM (Science, Technology, Engineering and Maths), and computer science subjects.
The Next Gen Report highlighted there is a knowledge gap between the classroom and jobs, and that without a range of strategic interventions, the UK film industry will not be able to maintain its position in the global marketplace.
The Skills Fusion programme has been established to address this knowledge gap within schools, careers advisory networks and networks such as STEM Learning Ltd to raise awareness and inspire students to consider the VFX film industry as a potential career path. Through our specially commissioned careers map, attending conferences, working with schools, participating in career fairs, and cascading information through career advisor networks, we aim to inspire and spark that initial interest in students.
If you are interested in hearing more about the project, some literature to disseminate or rranging a talk, please contact us on yen.yau@intofilm.org and to be kept up to date on the project please join our facebook group.
STEM professionals and industry events
Techniquest Glyndŵr has been building strong links with the Engineering Development Trust (EDT) and industry partners with the aim of bringing STEM professionals and industry closer to students. We are delighted to be able to offer the following package:
A visit to a STEM industry – coach travel would be 100% reimbursed by Techniquest Glyndŵr
An interactive Techniquest Glyndŵr workshop delivered free (this can be delivered at your school, at Techniquest Glyndŵr or during the industry visit)
A chance to interact with STEM professionals.
The target age group is 14-16 year olds, including year 9 students. To book or for further details please contact Zara on 07870 149956 or Liz on 01978 293397.
Go Motorsport
To book a free Go Motorsport presentation for your school simply call 01372 414120 or email your contact details to: info@GoMotorsport.net. Everything will be organised for you.
We can provide you with an engaging – and free – presentation for your students that can cover: Engineering; Design; Careers; Sport; Science & Technology; Road safety; STEM Club.
Jenson Button, 2009 FIA Formula 1 World Champion, says: "It's great that Go Motorsport is going into schools all around the country showing students of all ages what motor sport has to offer whether as a career or pastime. I was lucky that my father bought me a kart when I was eight years old but for others it's not so easy to get started. That's why I'm delighted to be supporting this initiative."
Materials Live: Inspiration in Materials and Engineering
FREE curriculum tied activities in smart materials. Seminars, interactive workshops, exhibits. Flexible delivery at your venue, Skype an expert or visit our campus or state of the art innovation and knowledge centre. Suitable for Key Stages 2-4 and A Level.
Exotic materials – aerogel, ferrofluids,memory metal, smart materials
Advanced electron microscopy and spectroscopy
Aerospace, medical materials and renewable technologies
3D modelling, microstructures, 3D printing, X-Ray micro CT BASF and more
Investigate material properties with a baseball pitching machine.
Careers information – partners include Rolls Royce, Airbus, ESA, Tata Steel. Contact Dr Ian Mabbett: i.mabbett@swansea.ac.uk or Dr Richard Johnston: r.johnston@swansea.ac.uk.
Together we can conserve our bees!
The Conserve B project provides schools with an opportunity to involve students in an interactive scientific experiment on British bumblebees, collecting information on the species of bumblebee found and which flowers they prefer to forage on. From the 1,200 students who have already participated in this project, many young people described the project as, 'Excellent, hands-on, exciting, and real science'.
The project can run as part of a STEM Club or during lessons, from February through to June or July. The project is aimed at years 5 and 6 in primary schools and from years 7 to 11 in secondary schools. More…
Ri Channel
The site launched last December and has now grown to feature over 250 videos, including filmed Ri events, archive (including past Christmas Lectures), original Ri Productions and the best content from across the web. More… richannel.org.
Bug Club

The Bug Club is for youngsters (5-15 approx.) interested in insects and other minibeasts. Bug Clubbers receive a colourful and exciting magazine six times a year and a variety of other benefits. To find out more go to www.amentsoc.org/bug-club.
Spacelink Learning Foundation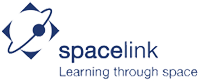 The Spacelink Learning Foundation is a UK Registered Charity dedicated to the use of space to improve education in secondary schools. The Spacelink Initiative will provide school teachers with the lessons and the space incentives to help them to motivate secondary school students to study STEM subjects. For more details go to www.spacelink.org.
Is water your topic this term?
Come to Cog Moors Environmental Education Centre for a water activity day and find out about the vital role water plays in our everyday lives All visits provided by Welsh Water Education are FREE OF CHARGE For further information, please contact Julia Brice on 02920 515621 or email julia.brice@dwrcymru.com. More… www.dwrcymru.com/english/community/education/education/index.asp.
Science Made Simple
Science Made Simple, an award winning science communication company, is delighted to announce a tour week of heavily subsidised engineering show days in your area thanks to funding from the IET (Institution of Engineering and Technology).www.sciencemadesimple.co.uk.
I'm a Scientist/Engineer Get me out of here
I'm a Scientist events are running from March as well as I'm an Engineer for the first time this March. Your chance to Ask, Chat and Vote! For more information go to www.imascientist.org.uk.
Dark Sky Wales
Dark Sky Wales is a team of enthusiastic educators and astronomers. Our range of exciting workshops and strong industrial partnerships enforce one simple aim: to inspire young minds.
From building and launching their first rocket, to being surrounded by the stars and planets on a tour through space, our services will certainly get pupils (and teachers!) excited about astronomy and science. Our workshops are available to KS 1, 2 and 3, GCSE and A-Level.
Contact Dark Sky Wales at enquiries@darkskywales.org. More information… www.darkskywales.org/services.
Smallpeice Trust STEM Days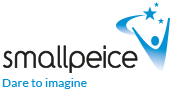 Introduce your students to the exciting world of engineering by booking an in-school Smallpeice Trust STEM Day for Years 6-11 – perfect for bringing science, technology, engineering and maths subjects to life. A Smallpeice educator will come to your school to hold a STEM Day workshop for up to 60 students. Depending on the course you've booked, the session will run for a full or half-day around normal school hours.
Pupils taking part can register for a Discovery CREST Award (FREE to Welsh students)
Most of the STEM Days are FREE thanks to sponsorship of our corporate partners.
FIRST LEGO League
FIRST LEGO League (FLL) challenges kids to think like scientists and engineers. During the TRASH TREKSM season, teams will choose and solve a real-world trash problem in the Project. They will also build, test, and program an autonomous robot using LEGO MINDSTORMS® technology to solve a set of missions in the Robot Game. Throughout their experience, teams will operate under FLL's signature set of Core Values, celebrating discovery, teamwork, and Gracious Professionalism®. Registration now open.
Nuffield Research Placements

The Nuffield Foundation offers up to 1,000 funded places a year, so that year 12 students across the UK can get an insight into the world of scientific research and development, including areas of technology, engineering and maths.