Teacher Awards
Last updated 29 August 2017

Secondary schools
Primary schools
Primary Science Teacher Awards (now closed for 2017)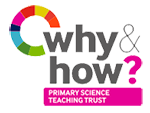 The Primary Science Teacher Awards are open to all current practising primary teachers (full or part-time) who:
Are innovative and creative in teaching science
Inspire colleagues and contribute to developing science in their school and beyond
Engage pupils in the excitement and fascination of science.
The achievements of these amazing teachers are celebrated at an awards ceremony at which family, friends and colleagues can gather together to watch their friends and loved ones be recognised for their outstanding achievements.
Nominate a teacher here.
Rolls-Royce Science Prize

The Rolls-Royce Science Prize is an annual awards programme that helps teachers implement science or maths teaching ideas in their schools and colleges. You can enter the competition through two routes.
You can attend an ENTHUSE funded CPD at the National STEM Learning Centre, York. The action plan you prepare as part of your course can be submitted for the Science Prize.
If you are unable to attend a course at the National STEM Learning Centre you can enter the Science Prize through one of the regional Science Learning Partnerships. Find out how to enter here