Teacher Awards

Secondary schools
Primary schools
Primary Science Teacher Awards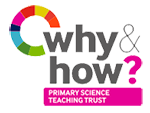 The Primary Science Teacher Awards are open to all current practising primary teachers (full or part-time) who:
Are innovative and creative in teaching science
Inspire colleagues and contribute to developing science in their school and beyond
Engage pupils in the excitement and fascination of science.
The achievements of these amazing teachers are celebrated at an awards ceremony at which family, friends and colleagues can gather together to watch their friends and loved ones be recognised for their outstanding achievements.
Nominate a teacher here.
Rolls-Royce Science Prize

The Rolls-Royce Science Prize is open to all teachers of science from all schools and colleges in the UK and Republic of Ireland in three age categories: 3-11, 11-16 and 16-19. Every year Rolls Royce gives £120,000 worth of cash prizes for you to invest in science education in your schools. It is a great continuing professional development opportunity for you and your staff. Find out how to enter here.