Competitions
Last updated 11 January 2018

Secondary schools
Primary schools
Faraday Challenge Day applications for 2018-19 are open!

IET Faraday Challenge Days give students the opportunity to research, design and make prototype solutions to genuinely tough engineering problems. At each event teams compete to win a prize for themselves and a trophy for their school.
The event is free of charge and set up and run by our team of STEM professionals to give you the time to focus on your students.
Delivered by the IET in 68 schools and 12 Academic Partner universities – as well as further events available as requested by funders and sponsors – the Faraday Challenge Days are one day STEM activities for six teams of six students. Our 2018-19 season's Challenge Days are designed for Year 8 students (England) and their equivalents (aged 12-13 years).
Download the application form here.
CyberFirst nurturing young talent – Girls Competition 2018

The National Cyber Security Centre (NCSC), part of GCHQ, is developing the UK's next generation of cyber professionals through their student bursaries, courses for 11-17 year olds and competitions. These interventions will hopefully help to nurture young talent and ensure women are better represented in the cyber workforce of tomorrow.
One competition, run by NCSC, is the national CyberFirst Girls Competition which, following the success of last year (attracting over 8,000 girls), is back for 2018! This is a unique opportunity for teams of school girls in Year 8 or S2, with inquisitive minds, who like solving problems and working as a team, to compete in over 100 fun online cyber security challenges. Look out for the special Deputy Directors Challenge too!
The competition gives girls the opportunity to boost their interest and skills in cybersecurity, regardless of their knowledge and experience and is a fun way to learn about cybersecurity and practice skills in a simulated real-world environment.
Teams of up to four girls
Year 8 / S2
Register online from 16 January 2018
Sponsor: MOD Information Head of Professions Team, on behalf of the National Cyber Security Centre.
Online competition starts 29 January 2018, closing 5 February 2018. More information here.
Please encourage any young women you know to consider registering – wishing them good luck!
Famelab
FameLab is a science communications competition designed to engage and entertain. Contestants from around the world take part armed only with their wits and a few props – the result is an unpredictable, enlightening and exciting way to encourage your curiosity.
We are now inviting scientists, mathematicians and engineers across the globe to take part in this flagship science communications competition in their national rounds!
National winners of all 25+ participating countries will then meet at Cheltenham Science Festival (5-10 June 2018) to battle for the title of FameLab International Champion in front of a live Festival audience. Online registration here.
The Art of Sustainability and STEM

You are the designers of the future; all our futures. Science Technology Engineering and Maths (STEM) will be at the heart of that future. Consumption and Waste is one curriculum topic in Education for Sustainable Development and Global Citizenship (ESDGC). Future design will be about creating a Sustainable world. One where we are contributing to the Well Being of both ourselves and the natural world.
The Challenge is to design a Sustainable Kart to race in the Brockweir Soap Box Derby. Info here and here.
The winning team will have to demonstrate how their Kart delivers Well Being. Teams will have to think through Sustainability demonstrating how the whole life cycle of the Kart meets with cyclical design.
An award for the most Sustainable Kart will be presented at the end of the race also learners may be able to work towards a Crest Award as part of this project.
The next race date has not yet been set, but will be in the autumn of 2018 so there's plenty of time.
Contact Steven England at TheArtofSustainability@hotmail.com for more details.
Cisco Little Big Futures
The Internet of Things (IoT) is about connecting the unconnected. Getting everyday objects to send, receive and process data to solve real-world issues.
Cisco and STEM Learning relaunched the Little Big Awards in 2017 to now be Little Big Futures. This programme has a collection of resources for students aged 11-14 to participate in five one-hour lessons across the STEM subjects and STEM clubs.
Each one-hour resource includes subject-specific investigations, exploring the Internet of Things. You don't need any specific technology for these interactive and engaging activities. These resources introduce upcoming technologies that will soon be part of everyday life. They give your students the opportunity to be creative with their learning and explore careers education.
Cisco is also sponsoring schools to take part in the CREST Discovery Awards and they will cover the cost of applying.
Students will work in teams to investigate a real-world problem and report on their findings. You can request a local STEM Ambassador to inspire and support your students during this challenge
2018 Salters' Festivals of Chemistry
Entries for the 2018 Salters' Festivals of Chemistry are now live.
Don't miss out on participating in one of these fantastic events which:
Excite pupils by doing practical chemistry
Give pupils responsibility to carry out investigations "like a real Chemist"
Encourage team working and independent problem solving skills
Give teachers an opportunity to network and participate in CPD
One team of four students per school are welcome to participate from Year 7 and/or 8 in England and Wales.
Students will experience two hands-on practical Chemistry challenges, exciting chemical demonstrations, a prize-giving ceremony with prizes for winning schools and fun prizes and certificates for all participants.
More information and online entry here.
Scrub Up on Science Challenge 2018

Young people explore the chemistry of bubbles, foam and fizz with the 'Scrub Up on Science Challenge 2018'
The Society of Cosmetic Scientists is challenging young people aged 11-16 to put their creative and scientific talents to the test through the 2018 Scrub up on Science Challenge.
The Scrub up on Science Challenge, which the Society of Cosmetic Scientists launched in 2014, is asking young people to create a bubble bath or bath bomb, and is supplying schools with free surfactant – the special chemical compound responsible for soapy bubbles. Using the surfactant, students aim to create the longest-lasting foam, the frothiest fizz, or the biggest bubbles.
Schools can order free surfactant from the Scrub Up on Science website. To enter the competition, participants will also need to create a short video or a PowerPoint presentation that describes their product idea and showcases their understanding of the science behind it. All entries can be submitted through the website, before the closing date on Monday 27 April 2018.
Selected finalists will be invited to The Museum of Science and Industry in Manchester on 20 June 2018 to recreate their product for the judges in a bid to be crowned winner.
The Scrub Up on Science Challenge is designed to build young people's interest in STEM by raising awareness of lesser-known career pathways. Schools can request a visit from a cosmetic scientist through the Society of Cosmetic Scientists, to give students a fascinating insight into the world of work in the cosmetics industry.
For more information and to enter the Scrub Up on Science Challenge, visit www.scrubuponscience.co.uk/competition
School Biology Teacher of the Year Award

The Royal Society of Biology's School Biology Teacher of the Year Award is open to all teachers who are working with students aged 11-18 years old, teaching pre-university level biology programmes of study, and currently employed in a UK based school or college. The award aims to recognise outstanding and inspiring biology teachers, and is now open for nominations.
Uncover Copper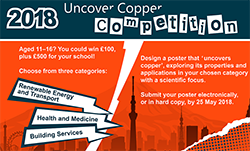 Are you a UK student aged 11–16? Would you like the chance to win £100 (plus £500 for your school) by exploring copper's essential role in our present and future? Read on!
Copper surrounds us. It's in our phones and tablets, the walls of our houses, our hospitals and even inside our bodies, but we rarely notice it. This competition calls on students to uncover copper, seeking it out in buildings, health and medicine, and new applications in renewable energy and sustainable transport systems.
More here. The deadline is 25 May 2018. Winners will be announced in June.
The Ultimate STEM Challenge 2017/18 now open

The Ultimate STEM Challenge is a national competition brought to you by BP, the Science Museum and STEM Learning.
We are asking teams of two to four students aged 11 to 14 from across the UK to put their Science, Technology, Engineering and Maths skills to the test and win some fantastic prizes.
The Ultimate STEM Challenge has been designed to build confidence and teamwork skills, and to inspire everyone, not just the science enthusiasts!
Choose from one of three challenges based around the theme of My Sustainable Future. They are perfect for STEM Clubs, and you can request a STEM Ambassador to enhance students' experience.
Find out about the judging criteria and how to follow a strong scientific method here.
Read Top Tips on how to create a winning entry here, and judges' feedback from last year's competition here.
Teachers can upload entries no later than 12 January 2018 using this simple entry form.
Prizes include an invitation to a celebratory event at the Science Museum in March 2018, an Ultimate STEM experience day, £500 for their school and Science Museum goodies.
Manchester University Animation competition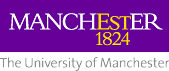 Led by the Manchester University School of Computer Science, this annual competition supports the teaching of computing in schools. It's designed to enthuse schoolchildren aged 7–19 about computer science. More information about the competition and who can enter here.
The Telegraph STEM Awards 2018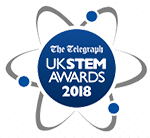 The STEM Awards 2018 is a unique student competition for the UK's most talented undergraduates to present world-changing ideas to some of the leading names in British industry. Entrants have the opportunity to potentially win £25,000 and a bespoke mentoring programme.
Now in its fifth year, the awards were set up to recognize the importance of science, technology, engineering and mathematics – and the students who study them.
The STEM Awards is formed of six challenges in six key sectors, set in partnership with leading employers in these sectors. Students can enter here by coming up with a solution to one of the challenges before the closing date of Monday 19 February 2018.
Advanced Propulsion Centre primary competition
The Advanced Propulsion Centre UK is offering an opportunity for primary school pupils to compete in the Greenpower electric car race. The competition is entitled 'How we will travel in year 2050?' ¬– for more information on how your school can win a Greenpower kit car, please email jen.mcglade@apcuk.co.uk.
IET Faraday Challenge Days

IET Faraday Challenge Days give students the opportunity to research, design and make prototype solutions to genuinely tough engineering problems. The winners of each event win prizes for themselves and a trophy for their school. The top three teams from across the UK get an all-expenses paid trip to the National Final in June each year to compete for a cash prize of up to £1,000 for their school. Enter here, more information here.
UKRoC – The great UK Rocketry Challenge 2018

UKRoC – The great UK Rocketry Challenge 2018 is ready for take off!
The UK Youth Rocketry Challenge (UKRoC) is a great way to engage the next generation of engineers with practical experience of building and executing complex missions. This is an exciting way to learn more about maths and science, with the UK winners getting the chance to compete against teams from France, USA and Japan at the International Finals.
So if you know a team of young people 11-18 who have strong interests in STEM, thrive with team problem solving and would relish the opportunity to network with business and industry aviation leaders – the UK Rocketary challenge is for them!
Register here – closing date 28 February 2018.
Schools Competition 2018 Imperial College London
The Faculty of Natural Sciences Schools Science Competition 2018 will open for registrations in October 2017.
The theme for 2018 will focus on the UN's Global Goals for Sustainable Development. Teams are asked to select a specific goal and to come up with a new and innovative scientific solution in response to this.
To enter, teams must create a 5 minute film that: briefly outlines the goal they have selected; describes their innovative solution; explains the science behind the idea; and illustrates how their idea would address the goal.
The best teams will be invited to present their idea at a showcase event at Imperial College in front of a live audience and a panel of VIP judges. The competition winners will each receive individual prizes, will be given the opportunity to visit a world-leading science facility in the UK. Find out more here…
Better Energy School Awards

The Better Energy School Awards aim to assist and encourage environmental education for young people aged 5-11. They promote cross-curricular work on the environment and ANY work you are doing at your school covering any kind of environmental issue can be entered. The Better Energy School Awards for excellence in environmental education link with the National Curriculum for England and Wales and the Scottish Curriculum for Excellence – explore our guides here.
Enter your school today – win up to £5,000! Read the competition rules here.
The Better Energy School Awards are split into four regions (South/Central, North, Wales and West, Scotland) and there will be a winner for each Award category in each region. The best entry chosen from all of the winners in each region will be made a Regional Champion and will receive £1,000. The best of the Regional Champions will be chosen as the UK Champions, who receive a total of £5,000 for the school funds.
In addition to all the winners, 16 Runners-Up will receive £250 each for the school funds. A further 20 Highly Commended schools will receive £100.
Representatives from the four Regional Champion schools attend a special Awards Ceremony in London, where they receive their prizes from specially invited celebrity guests. Previous venues include London Zoo and the Science Museum.
British Science Week Poster Competition
The British Science Week Poster Competition will go live in early 2018. The theme is exploration and discovery.
The five best posters from your school can be entered into our UK-wide competition with the chance for students to win an array of prizes.
Closing date: Friday 6 April 2018.
Step into the NHS Competition
The Step into the NHS schools' Competition offers students in years 8 and 9 the chance to win a tablet or a £50 Amazon voucher.
There's much more to working for the NHS than being a doctor or nurse. In fact there are more than 350 different careers in the NHS and, with that many careers on offer, there's a job to suit anyone, no matter what your interests and skills are. The Step into the NHS competition asks students to choose an NHS career that interests them and create a job description and an advert to tell their friends and other young people about it. Students can work on their own or in teams of up to four.
Find out more and apply here…
RSB Biology Challenge

The Royal Society of Biology's Biology Challenge is open to all school 13-15 year olds. The 2018 competition will take place between 6-26 March 2018. Teachers can register students for the competition here until the deadline of 23 February 2018.
Biology Challenge stimulates students' curiosity for the natural world and encourages them to take an interest in biology outside of school. Questions will be set on the school curriculum, but the competition will also reward those students whose knowledge of the subject has been increased by reading books and magazines, watching natural history programmes, taking notice of the news media for items of biological interest, and are generally aware of our natural flora and fauna.
Schools can conduct the Challenge in whatever way best suits their pupils, ensuring that they enjoy participating and have a reasonable expectation of recognition for their achievements. As well as being able to submit their pupils' scores to the national competition, schools will be encouraged to award their own prizes and to make use of certificates provided for them
RSB British Biology Olympiad

The Royal Society of Biology's British Biology Olympiad (BBO) is open to students around the world.
The 2018 competition will place between 23-31 January 2018. Teachers can register students for the competition here until the deadline of 12 January 2018.
The BBO challenges and stimulates students with an interest in biology to expand and extend their talents. It enables students to demonstrate their knowledge and to be suitably rewarded and publicly recognised by the award of medals, certificates and other prizes. It is hoped that competing in the BBO will encourage students already interested in this valuable, wide-ranging and rewarding subject to continue their study beyond A level.
The BBO is open to students in post-16 education studying at school or college. The competition consists of two, one-hour multiple choice papers to be taken online under staff supervised exam conditions. Top scoring students are rewarded with publicly recognised certificates and medals, and will be offered the opportunity to attend an award ceremony in London.
PA Raspberry Pi Competition 2018

Now in its sixth year, PA's Raspberry Pi competition 2018 is now open. There are three £1,000 prizes up for grabs for teams from primary and secondary schools, and sixth forms and colleges.
This year's theme is Sustainability. The challenge is to use the Raspberry Pi – a credit-card-size yet highly capable computer – to invent something that will help 'save the planet'.
Last year St Mary's Primary School in Horsham won the Primary School Award for inventing a system to help deafblind people identify visitors at their door. Entrants are asked to produce innovations that would improve the lives of people who have conditions that limit their ability to do things most of us take for granted.
The main threats to our planet centre around energy use, food production and scarcer resources. So PA are Asking for inventions that could help meet those challenges. Maybe a football that stores the energy created by every kick. Or a scanner that helps us cut food waste. Or a bin that automatically recycles paper.
Register here – closing date 5 March 2018.
DVLA Code Challenge competition
The DVLA are launching a new Code Challenge competition for Primary Schools in Wales. Substantial prizes are on offer. Find out how to get involved here. Download the poster (printable pdf) here.
RHS Greening Grey Britain

The RHS would like you and your group to identify an area in your local community that could do with a bit of colour. Sign up to take part in Greening Grey Britain and the RHS will send you a free packet of wild cornfield seeds which are all perfect plants for pollinators.
Help spread the word of Greening Grey Britain and win prizes by sharing your photos on Twitter using #GreeningGreyBritain and @RHSSchools. Prizes will be awarded every week so get snapping! If you decide to green up an area in your community, you may also be eligible to apply for the RHS Level 5 School Gardening Award and receive £200 in gardening gift vouchers.
BBC Terrific Scientific

The campaign consists of 10 nationwide investigations and hopes to encourage one million children to take part. Terrific Scientific will also enable children to undertake genuine research using their science enquiry skills to inform the work of leading universities. The investigations are designed to be accessible and use everyday items.
Science and Wildlife Presenter, Liz Bonnin is an ambassador for Terrific Scientific and feature in this introductory film which explains what the campaign is all about. Schools can sign up here to take part.
Forensic Outreach Competition (students aged 11-16)
The competition is designed to encourage students to apply their knowledge of art history, science, mathematics and cryptanalysis to solve the mystery of Leonardo da Vinci's real-life missing painting, The Battle of Anghiari. The challenge includes a lesson plan, worksheets and other resources. Register your interest here.