Competitions
Last updated 30 July 2017

Secondary schools
Primary schools
DVLA Code Challenge competition
The DVLA are launching a new Code Challenge competition for Primary Schools in Wales. Substantial prizes are on offer. Find out how to get involved here. Download the poster (printable pdf) here.
Youth Grand Challenges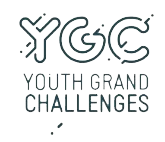 Help tackle global health issues with innovative solutions that could change the world! Get students to undertake CREST project work on a topic relating to the theme of infectious diseases.
We are looking for projects that:
Demonstrate good communication skills
Show innovation and creativity
Address a real-world problem
The winning projects will be awarded a money-can't-buy prize, ranging from an Adventure Science Show from Anturus for your whole school, a trip to an MRC research institution of your choice, to a fully funded place at the London International Youth Science Forum, and a top prize of a travel scholarship worth up to £5,000.
Closing date 26 September 2017.
Nancy Rothwell Award specimen drawing competition
The Nancy Rothwell Award specimen drawing competition for 7-18 year olds is now open. Student prizes include an experience day at the Royal Veterinary College and £25 plus their school can also win £250.
Please submit your entries electronically in either jpg, png or tiff format with a completed application form.
RHS Greening Grey Britain

The RHS would like you and your group to identify an area in your local community that could do with a bit of colour. Sign up to take part in Greening Grey Britain and the RHS will send you a free packet of wild cornfield seeds which are all perfect plants for pollinators.
Help spread the word of Greening Grey Britain and win prizes by sharing your photos on Twitter using #GreeningGreyBritain and @RHSSchools. Prizes will be awarded every week so get snapping! If you decide to green up an area in your community, you may also be eligible to apply for the RHS Level 5 School Gardening Award and receive £200 in gardening gift vouchers.
Space Sound Effects (SSFX)

Space Sound Effects (SSFX) is an online short-film competition for filmmakers to submit up to 15 minute-long entries featuring and inspired by sounds recorded in space by satellites.
All subjects and genres accepted – £2000 worth of prizes on offer – free entry for all ages – Awards ceremony and screening at Rich Mix in Shoreditch, London, UK.
Register your interest here if you're thinking of submitting a film.
BBC Terrific Scientific

The campaign consists of 10 nationwide investigations and hopes to encourage one million children to take part. Terrific Scientific will also enable children to undertake genuine research using their science enquiry skills to inform the work of leading universities. The investigations are designed to be accessible and use everyday items.
Science and Wildlife Presenter, Liz Bonnin is an ambassador for Terrific Scientific and feature in this introductory film which explains what the campaign is all about. Schools can sign up here to take part.
Forensic Outreach Competition (students aged 11-16)
The competition is designed to encourage students to apply their knowledge of art history, science, mathematics and cryptanalysis to solve the mystery of Leonardo da Vinci's real-life missing painting, The Battle of Anghiari. The challenge includes a lesson plan, worksheets and other resources. Register your interest here.