Competitions
Last updated 19 June 2017

Secondary schools
Primary schools
DVLA Code Challenge competition
The DVLA are launching a new Code Challenge competition for Primary Schools in Wales. Substantial prizes are on offer. Find out how to get involved here. Download the poster (printable pdf) here.
Making Science Simple Video Competition
To celebrate its 15th birthday, Science made Simple invites you to create a video sharing your passion for science!
There's £200 for your school science department up for grabs for winning student entries, and a top prize of £250 in our open category!
More here.
Design a race boat – BT STEM Crew
BT STEM Crew is a new digital education programme for 11-16 year olds, brought to you by the 1851 Trust and Land Rover BAR, the British team challenging for the 35th America's Cup, the oldest trophy in international sport.
With BT STEM Crew, teachers and students can harness the power of the America's Cup to bring STEM subjects to life through free films, worksheets and interactive quizzes.
The BT STEM Crew Competition asks you to explore materials, forces and sustainability by challenging your class to design a boat to win the America's Cup in 2019!
The winner(s) will bring their class on a visit to the Tech Deck & Education Centre at the Land Rover BAR team base in Portsmouth, including a unique opportunity to meet one of the Land Rover BAR designers, an on the water sailing session PLUS a tablet computer for the teacher.
They need to show us they have thought about the science and engineering behind their choices, considered recycling of materials and made sustainable selections wherever possible.
The deadline for entries is 30 June 2017. For more information on how to enter and to download the Design a Race Boat teacher and student guides go to https://stemcrew.co.uk/resources/design-a-race-boat
Tomorrow's Engineers EEP Robotics Challenge: Lego Mindstorms Kits
Schools across the country are invited to take on a robotics challenge that will see student teams involved in 'space missions'. Teamwork, robots, design, research, fun and loads of LEGO® are all part of the mix, as are real-world challenges, teacher support and some great prizes.
The journey starts in school. The challenge events are the culmination of a ten-week extra-curricular or in-school programme where students learn how to design and control their robots to complete the aviation challenges. It's all with the help of Tomorrow's Engineers structured activity plans and learning software – they also provide training and equipment.
The challenge could take your team all the way from regional heats to the national final.
Get involved! Applications for the 2017/2018 Tomorrow's Engineers EEP Robotics Challenge are open from now until 12 July. Click here to apply.
Youth Grand Challenges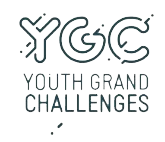 Help tackle global health issues with innovative solutions that could change the world! Get students to undertake CREST project work on a topic relating to the theme of infectious diseases.
We are looking for projects that:
Demonstrate good communication skills
Show innovation and creativity
Address a real-world problem
The winning projects will be awarded a money-can't-buy prize, ranging from an Adventure Science Show from Anturus for your whole school, a trip to an MRC research institution of your choice, to a fully funded place at the London International Youth Science Forum, and a top prize of a travel scholarship worth up to £5,000.
Closing date 26 September 2017.
Nancy Rothwell Award specimen drawing competition
The Nancy Rothwell Award specimen drawing competition for 7-18 year olds is now open. Student prizes include an experience day at the Royal Veterinary College and £25 plus their school can also win £250.
Please submit your entries electronically in either jpg, png or tiff format with a completed application form.
RHS Greening Grey Britain

The RHS would like you and your group to identify an area in your local community that could do with a bit of colour. Sign up to take part in Greening Grey Britain and the RHS will send you a free packet of wild cornfield seeds which are all perfect plants for pollinators.
Help spread the word of Greening Grey Britain and win prizes by sharing your photos on Twitter using #GreeningGreyBritain and @RHSSchools. Prizes will be awarded every week so get snapping! If you decide to green up an area in your community, you may also be eligible to apply for the RHS Level 5 School Gardening Award and receive £200 in gardening gift vouchers.
Space Sound Effects (SSFX)

Space Sound Effects (SSFX) is an online short-film competition for filmmakers to submit up to 15 minute-long entries featuring and inspired by sounds recorded in space by satellites.
All subjects and genres accepted – £2000 worth of prizes on offer – free entry for all ages – Awards ceremony and screening at Rich Mix in Shoreditch, London, UK.
Register your interest here if you're thinking of submitting a film.
The Great Bug Hunt

The 2017 Great Bug Hunt for primary schools has been announced with June 16 2017 the closing date for entries.
A Great Competition for Primary Schools to encourage pupils to get outside to learn more about living things and their habitats and to use the outdoor classroom.
Download the pdf poster here.
Clean Tech Competition 2017
The Clean Tech Competition is a research and design challenge for pre-college youth that builds on sound scientific understanding of real-world issues and the integration of science, English/language arts, mathematics, technology, the arts, and the design process.
The 2017 competition opens soon!
British Heart Foundation Competition

The British Heart Foundation (BHF) Competition offers primary and secondary schools across the UK the chance to win a once-in-a-lifetime interactive workshop with a BHF-funded researcher to teach pupils about what the heart does and how it works.
Minecraft Competition

EUMETSAT is launching a Minecraft satellite-building competition for 6-16 year olds. The goal is for Minecrafters to build a model of the Sentinel-3 or Jason-3 ocean-monitoring satellites, or to get creative and design their own satellite and/or ocean monitoring system with buoys, automatic robots etc.
BBC Terrific Scientific

The campaign consists of 10 nationwide investigations and hopes to encourage one million children to take part. Terrific Scientific will also enable children to undertake genuine research using their science enquiry skills to inform the work of leading universities. The investigations are designed to be accessible and use everyday items.
Science and Wildlife Presenter, Liz Bonnin is an ambassador for Terrific Scientific and feature in this introductory film which explains what the campaign is all about. Schools can sign up here to take part.
Forensic Outreach Competition (students aged 11-16)
The competition is designed to encourage students to apply their knowledge of art history, science, mathematics and cryptanalysis to solve the mystery of Leonardo da Vinci's real-life missing painting, The Battle of Anghiari. The challenge includes a lesson plan, worksheets and other resources. Register your interest here.