Events
Last updated 2 November 2017
November 2017
UK Space Design Challenge
Saturday 4 November, 8.30am – 8:30pm. Swansea University
An exciting day of space design for 10 -18 year olds. This engineering simulation allows students to combine an interest in space with their creativity and come up with a presentation for a panel of expert judges (engineering professionals and academics). The Galactic Challenge for Years 6-9 will finish at 5:30pm, with medals for the winners. The Space Design Challenge for Years 10 -13 finishes later in the day, at 8:30pm; winners go through to the UK finals, with the chance of going to NASA! Info and bookings here…
Your Green Future
7-8 November, 9.30am – 2.40pm. Royal Welsh Showground, Powys
During the day, students will take part in a range of Your Green Future interactive workshops where they will complete a series of sustainability challenges, supported by mentors from businesses.
They will also attend a career pathways exhibition where they will find out about the range of sustainable employment opportunities, from engineering to retail, and the training opportunities available to support them in making the most of these opportunities.
This event is offered to schools free of charge as part of the Our Futures People project.
Powys schools are invited to attend the event on either 7 or 8 November, 9.30am – 2.40pm. It is suitable for all year groups from Year 7 to Year 13. Places are offered for 400 students attending across the two days.
If you have any questions, or would like to sign up, please contact Mark Stead on marks@severnwye.org.uk.
A Year in Your School Gardening Club
9 November. National Botanic Garden of Wales
We know that three quarters of our school members run a weekly gardening club and that gardening is a regular activity for the many groups that belong to the Campaign too.
We want to support everyone who works to keep gardening clubs going, week in, week out. A Year in Your School Gardening Club is full of fun projects and activities to help you keep your gardening club flourishing in all weathers and seasons throughout the year. If you have just set up a club and are relatively new to gardening, you will learn all the basic horticultural skills you need to get children actively growing as well as key points of health and safety. If you're an established gardening club leader, there will be plenty of new ideas to inspire you.
Key Stages One & Two. Cost £95. Download booking form here.
STEM beyond the Classroom
Saturday 11 November, 10.00am – 2.30pm (doors open at 9.45am for registration). National Museum of Wales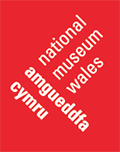 Inspirational lectures and workshops for primary & secondary teachers that aim to address the new science and technology curriculum.
Prof Justin Dillon, Professor of Science and Environmental Education, University of Bristol, explores some of the issues around learning outside the classroom.
Dr Rhys Jones, lecturer, herpetologist and presenter of Rhys to the Rescue, presents on his own experiences of science communication and the need for literacy in science.

Primary and Secondary science workshops will cover a range of topics from animal behaviour and scientific research, to chemistry and astronomy. A series of short teacher-led vignettes will explore approaches to inspiring science opportunities. There will also be a special Presentation of Awards for the Primary Science Quality Mark.
Book a FREE place and your workshop choices here. For more info please contact cerianangharad@ase.org.uk or 07870 351212.
TALKScience Café
Last Wednesday of the month. National Waterfront Museum, Swansea
Join us each month as we invite a leading expert in their field to give an introductory talk followed by friendly informal discussion. Sit back and listen or get involved in the discussion and debate. More here.
Maggots: A New Hope… Wednesday 29 November, 7:30pm, Dr Yamni Nigam. A long time ago, in a land far, far away, people from ancient tribes and cultures used tiny little fly larvae, swaddled in blood-soaked cloth, and placed them gently on their infected wounds to help them recover and heal….
March 2018
British Science Week
9-18 March 2018
Getting involved in British Science Week is really easy, and you can take part in lots of different ways.
Organise an event. Running an event of your own may seem daunting, but we're here to help you all the way, from writing your pledge, to applying for grants to providing activity packs. We also have 'how to' guides to help you get started and advice about finding a presenter.
Run the Solar System. This virtual race was first created for British Science Week 2017 but has been relaunched due to popular demand. While you're waiting for British Science Week 2018 to kick off, why not dust off your trainers and travel through space with us? Run the Solar System is a 10k 'virtual race' which involved journeying across the Solar System from the Sun to Neptune in just 10 kilometres accompanied by music and audio commentary from science broadcaster Dallas Campbell.
June 2018
My Money Week
11-17 June 2018
In 2017 My Money Week produced two student facing editions (one primary pupil facing and one secondary student facing), plus a 'insert' style supplement full of simple activities, jokes and stories for younger pupils all accompanied by comprehensive teachers notes offering ideas about how to use and develop the content in a flexible and adaptable way.
Register now to be the first to find out when the 2018 resources are available!
The My Money Week 2017 resources are still available here.