Events
Last updated 31 August 2017
October 2017
Welsh Physics Teachers Conference Brecon
4 October. Christ College, Brecon
The 16th Annual Welsh PhysicsTeachers Conference – A free day of presentations and workshops for teachers and technicians
A wonderful opportunity for teachers and technicians to take part in a wide variety of physics CPD activities. This free day of workshops is open to all teachers, technicians, newly qualified and trainee teachers.
Talks include:
Dr Jess Wade Imperial College London: From Plastic Fantastic: Making my Way with Molecules
Professor Brian Foster, Oxford University and Jack Liebeck (professional violinist) – Einstein's Universe
Choice of 8 workshops including WJEC, Isacc Physics, The Virtual Physics Laboratory,Maths for Physics GCSE, Physics and Music: the creative curriculum and Physics in a Box.
More information and booking here.
Skills Cymru
4 October 2017 5pm – 7pm, Venue Cymru, Llandudno – Evening Opening
5 October 2017 9.30am – 3pm, Venue Cymru, Llandudno
11 October 2017 9.30am – 3pm, Motorpoint Arena, Cardiff
11 October 2017 4pm – 6.30pm, Motorpoint Arena, Cardiff – Evening Opening
12 October 2017 9.30am – 3pm, Motorpoint Arena, Cardiff

SkillsCymru is THE careers and skills events for Wales, located in Cardiff and Llandudno and attracting up to 10,000 people each year.
After 3 successful years, we will be opening the doors to SkillsCymru for a fourth year! At SkillsCymru young people and students can get involved with interactive features, hands-on demonstrations and challenging activities. Visitors can learn about the huge range of careers, training and advice available in Wales, catch a glimpse into what their future career could be and gain a real insight into what that would be like.
Each year more than 100 companies and organisations enjoy meeting and influencing the next generation of Wales' leaders and workers. They are able to inspire and motivate young people face-to-face and inform them about careers they may have never considered. Teachers, parents, students and young people – save the dates!
The evening openings for both events ensure those that can't make the day do not miss this fantastic opportunity, and to make it feasible for parents to experience the events and gain invaluable information and advice for their children.
More information here.
The Science of Dragons Roadshow
South Wales: 4-13 October (North Wales, 3-8 July 2017)

Science2Life has been awarded, in partnership with See Science, funding from the Welsh Government to deliver the Science of Dragons Show in primary and secondary schools across Wales until March 2018.
Viking history, legend and dragon lore inspired Cressida's How to Train Your Dragon series and just like Cressida's stories, Scientific Sue aims to transport her audiences back in time to a fictional world where Vikings ruled and dragons roamed.
Available FREE to all secondary (Year 7) schools in Wales in 2016 – 2018 thanks to funding from Welsh Government National Science Academy. Contact See Science if you would like the show to visit your school during the Summer Term 2017. To book email enquiries@see-science.co.uk.
The National Education Show
Friday 13 October, 9am – 5:30pm. Cardiff City Hall

The National Education Show showcases the knowledge, resources and expert guidance to inspire, empower and develop great learners.

Around 3,000 visitors are expected to visit the National Education Show, which includes more than 100 exhibitions from leading education technology developers and a range of seminars from guest speakers. There are plenty of opportunities to pitch your technology, look for new educational resources or simply network with like-minded professionals.
Book in to one of the seminars to receive a CPD certificate to add to your professional portfolio – some widely experienced and inspirational guest speakers within the education sector are being lined up to attend, including Alex Kelly, Matthew McAvoy, Gareth Coombes and Jane Evans.
Don't miss out on this fantastic day – more information here.
November 2017
Your Green Future
7-8 November, 9.30am – 2.40pm. Royal Welsh Showground, Powys
During the day, students will take part in a range of Your Green Future interactive workshops where they will complete a series of sustainability challenges, supported by mentors from businesses.
They will also attend a career pathways exhibition where they will find out about the range of sustainable employment opportunities, from engineering to retail, and the training opportunities available to support them in making the most of these opportunities.
This event is offered to schools free of charge as part of the Our Futures People project.
Powys schools are invited to attend the event on either 7 or 8 November, 9.30am – 2.40pm. It is suitable for all year groups from Year 7 to Year 13. Places are offered for 400 students attending across the two days.
If you have any questions, or would like to sign up, please contact Mark Stead on marks@severnwye.org.uk.
STEM beyond the Classroom
Saturday 11 November, 10.00am – 2.30pm (doors open at 9.45am for registration). National Museum of Wales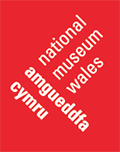 Inspirational lectures and workshops for primary & secondary teachers that aim to address the new science and technology curriculum.
Prof Justin Dillon, Professor of Science and Environmental Education, University of Bristol, explores some of the issues around learning outside the classroom.
Dr Rhys Jones, lecturer, herpetologist and presenter of Rhys to the Rescue, presents on his own experiences of science communication and the need for literacy in science.

Primary and Secondary science workshops will cover a range of topics from animal behaviour and scientific research, to chemistry and astronomy. A series of short teacher-led vignettes will explore approaches to inspiring science opportunities. There will also be a special Presentation of Awards for the Primary Science Quality Mark.
Book a FREE place and your workshop choices here. For more info please contact cerianangharad@ase.org.uk or 07870 351212.
I'm a Scientist and I'm an Engineer
I'm a Scientist and I'm an Engineer are online projects which connect school students with real scientists and engineers. Over two weeks students ask questions to, and take part in live text-based chats with scientists and engineers. Students then vote for their favourite to win £/€500 to spend on further STEM engagement.
The online nature of the event helps to give all students a voice, and encourages students to ask the questions they might not be confident asking in front of the whole class. Students see that scientists and engineers are normal people, while being introduced the wide range of possibilities in STEM careers; it's not all hard hats and white coats.