Last updated: 18 November 2019
Registrations for Mission X 2020 are now open!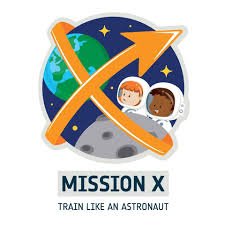 Mission X: Train Like an Astronaut is an international free educational challenge, focusing on fitness and nutrition, that encourages students to train like an astronaut.
Teams of students complete activities to earn points and help the Mission X mascots, Luna and Leo, walk to the Moon. Two sets of hands-on classroom activities support the challenge: physical activities, which help students develop strength, endurance, coordination, and spatial awareness; and scientific activities which focus on STEM subjects and allow students to practice scientific reasoning and teamwork.
Target age: 8-12, but activities can be adapted for all ages!
Timeline: January 2020 – May 2020
Details here.
Newport Transporter Bridge teachers' survey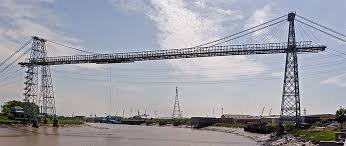 Can you help one of the most iconic bridges in Wales?
The Newport Transporter Bridge team is applying to the National Lottery Heritage Fund to support the repair, restoration and interpretation of the Bridge. As part of this project a new programme of activities, visits and resources will be put in place for schools and colleges, with activities potentially supporting science, technology, engineering and mathematics (STEM), history, geography, literacy and art & design. We also hope to offer volunteering, work placements and apprenticeships for young people.
We would really like your input to help us shape our ideas at this exciting stage in the project and this survey outlines some of those ideas. This survey should take about 5-10 minutes to complete. All completed surveys will be entered into a draw to win a £50 Amazon voucher.
Survey here.
D&T Excellence Awards 2020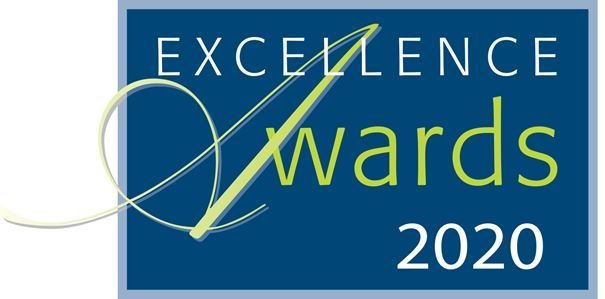 The 20th Design and Technology Excellence Awards nominations are now open.
The prestigious awards ceremony will be held at The Institution of Engineering and Technology, London, 2 Savoy Place, London WC2R 0BL on Friday 20th March 2020 hosted by the D&T Association and The Institution of Engineering and Technology. The awards give professional recognition to individuals nominated by their colleagues for their unique work in design and technology education across the categories.
There are 12 categories to choose from and all details can be found here.
Closing date for nominations is Friday 13 December 2019.
Professional Teaching Awards Cymru
Do you know a teacher who's done something amazing? Nominations are now open for this year's Professional Teaching Awards Cymru.
These Awards honour the achievements of teachers up and down the country who are championing success in education, and demonstrating the utmost dedication and commitment in the process.
There are 9 Professional Teaching Awards, all of which are nominated for by the public.
Closing date for nominations is November 22. Details here.
Girls Who Code
Girls Who Code is an international non-profit organisation working to close the gender gap in technology by teaching girls computer science, bravery, and sisterhood. Our free programming is now available in the UK.
Women make up 50% of the UK workforce but less than 15% of STEM jobs.
Computing is where the jobs are — and where they will be in the future — but women and girls are being left behind. While interest in computer science declines over time, the biggest drop-off happens during a girl's teenage years. By university, women account for less than a third of STEM undergraduates in the UK.
Girls Who Code is changing that. Since launching in the United States in 2012, Girls Who Code has reached 185,000 girls through its programmes, and 100 million people through campaigns, advocacy work, and 13-book New York Times best-selling series.
Girls Who Code Clubs are free programmes that get girls ages 11-18 excited about coding and computer science. Clubs can run before, during or after-school, on weekends or over the summer. In Clubs, girls engage in fun and simple online coding tutorials, build community through interactive activities, learn about inspiring role models in tech, and work together to design solutions to real-world problems facing their communities.
More details here.
The Kavli Education Medal
The Kavli Education Medal is awarded by the Royal Society every two years to an individual who has made a significant impact on science or mathematics education within the UK. If you, or someone you know, deserves to be recognised for the impact they have had, make sure to nominate them. The next round of nominations open in November 2019.
Rolls-Royce Science Prize

The Rolls-Royce Science Prize is an annual awards programme that helps teachers implement science or maths teaching ideas in their schools and colleges. You can enter the competition through two routes.
You can attend an ENTHUSE funded CPD at the National STEM Learning Centre, York. The action plan you prepare as part of your course can be submitted for the Science Prize.
If you are unable to attend a course at the National STEM Learning Centre you can enter the Science Prize through one of the regional Science Learning Partnerships. Find out how to enter here