Last updated: 6 March 2020
MAGIC OF MATERIALS SUMMER SCHOOL 2020
6 Jul 2020 - 8 Jul 2020, London
This event is organised in partnership between IOM3 and St Paul's School.
The Magic of Materials Summer School is a free, three-day, two-night residential course for students at the end of year 10 (aged 14-15). It brings to life the complex and diverse subject of materials science through a series of workshops and lectures led by teachers, academics and industry experts. The course will demonstrate the importance of the field across the sciences, engineering and technology.
This unique course is open to 24 non-fee paying school pupils from across the UK and a maximum of three pupils from any one school will be selected. Places will be allocated on the basis of a simple application form requiring a short statement from both pupils and teachers. As this course takes place during term time approval must be given by the pupil's school, otherwise they cannot attend. We particularly encourage pupils with a keen interest in STEM, materials science and physics in particular to apply.
The closing date for applications is 30 April.
Details here.
BBC Terrific Scientific

The campaign consists of 10 nationwide investigations and hopes to encourage one million children to take part. Terrific Scientific will also enable children to undertake genuine research using their science enquiry skills to inform the work of leading universities. The investigations are designed to be accessible and use everyday items.
Science and Wildlife Presenter, Liz Bonnin is an ambassador for Terrific Scientific and feature in this introductory film which explains what the campaign is all about. Schools can sign up here to take part.
Details here.
Renishaw workshops for schools
For students at primary (yrs 5 and 6) and secondary schools throughout South Wales, Renishaw's education outreach workshops provide an exciting hands-on experience of real-world engineering. For teachers, they offer an ideal opportunity to pro-actively engage classes in science, technology, engineering and maths (STEM) subjects.
Held at our state-of-the-art Fabrication Development Centre (FDC) in Miskin, our half-day and full-day workshops are completely FREE and can even be tailored to meet the needs of individual school curricula.
With strong core curriculum links, the workshops offer a range of different engineering STEM oriented activities including: Considering a career in engineering; 3D printing and Computer Aided Design (CAD); Electronics; Engineering; Coding and software; Science - Superstar CREST awards
More details here
FREE Schools Outreach Visits by the RSPB in Cardiff & FREE RESOURCES for all schools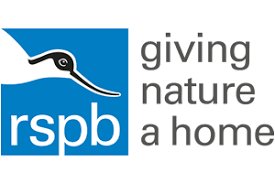 Our trained educators will facilitate interactive, enquiry-based discovery of the natural world in your outdoor space.
We have a selection of fantastically engaging, age-appropriate, curriculum-linked sessions, all contributing towards RSPB's Wild Challenge Award, Eco-Schools Programme and John Muir Awards. Our trained educators bring resources and specialist equipment, adding value to the workshops.
All details here.
Request for information from Dow, Barry

Dow, Barry are working on a Talent Acquisition/Operations collaboration project to attract more female candidates to our apprenticeships and technical roles within Operations. To help with this we're conducting various research to further improve the recruitment process and are hoping to reach out to schools in the region.
If you're interested, please would you provide the following information:
School name and region
Ages of students at school
Gender diversity within the school and specifically in the STEM studies
Promotional opportunities at these schools – for example, flyers, posters, e-mails to students/parents, etc.
Database of STEM graduates from previous years and if we're allowed to send out e-mails to these contacts about opportunities at Dow aligned to their education.
The person to contact at Dow is Fiona Low FJLow@dow.com
Registrations for Mission X 2020 are now open!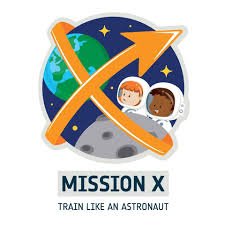 Mission X: Train Like an Astronaut is an international free educational challenge, focusing on fitness and nutrition, that encourages students to train like an astronaut.
Teams of students complete activities to earn points and help the Mission X mascots, Luna and Leo, walk to the Moon. Two sets of hands-on classroom activities support the challenge: physical activities, which help students develop strength, endurance, coordination, and spatial awareness; and scientific activities which focus on STEM subjects and allow students to practice scientific reasoning and teamwork.
Target age: 8-12, but activities can be adapted for all ages!
Timeline: January 2020 – May 2020
Registrations are open until April 17.
Details here.
Newport Transporter Bridge teachers' survey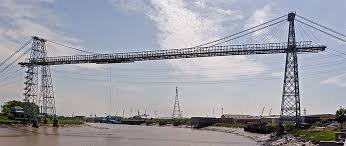 Can you help one of the most iconic bridges in Wales?
The Newport Transporter Bridge team is applying to the National Lottery Heritage Fund to support the repair, restoration and interpretation of the Bridge. As part of this project a new programme of activities, visits and resources will be put in place for schools and colleges, with activities potentially supporting science, technology, engineering and mathematics (STEM), history, geography, literacy and art & design. We also hope to offer volunteering, work placements and apprenticeships for young people.
We would really like your input to help us shape our ideas at this exciting stage in the project and this survey outlines some of those ideas. This survey should take about 5-10 minutes to complete. All completed surveys will be entered into a draw to win a £50 Amazon voucher.
Survey here.
Girls Who Code
Girls Who Code is an international non-profit organisation working to close the gender gap in technology by teaching girls computer science, bravery, and sisterhood. Our free programming is now available in the UK.
Women make up 50% of the UK workforce but less than 15% of STEM jobs.
Computing is where the jobs are — and where they will be in the future — but women and girls are being left behind. While interest in computer science declines over time, the biggest drop-off happens during a girl's teenage years. By university, women account for less than a third of STEM undergraduates in the UK.
Girls Who Code is changing that. Since launching in the United States in 2012, Girls Who Code has reached 185,000 girls through its programmes, and 100 million people through campaigns, advocacy work, and 13-book New York Times best-selling series.
Girls Who Code Clubs are free programmes that get girls ages 11-18 excited about coding and computer science. Clubs can run before, during or after-school, on weekends or over the summer. In Clubs, girls engage in fun and simple online coding tutorials, build community through interactive activities, learn about inspiring role models in tech, and work together to design solutions to real-world problems facing their communities.
More details here.
Free Marine Science Workshops for Schools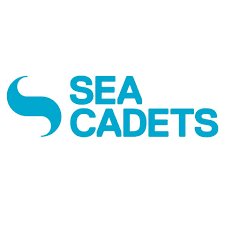 The Sea Cadets with Seafarers UK are offering marine science workshops to KS3 students across the UK, completely free of charge.
This fun and informative two-hour workshop session focuses upon buoyancy, exploring some of the scientific principles behind buoyancy and displacement and ends with a team challenge to float a vessel to support the most cargo.
More information here