See Science is committed to supporting STEM (Science, Technology, Engineering and Mathematics) delivery across the whole of Wales to all schools, FE colleges HE Institutions and community groups.
We offer a range of products and services that support the teaching and learning of STEM subjects in Wales within a real world context.
Workshops and Projects
See Science offer a variety of bilingual STEM workshops and CPD for schools and businesses which can be tailored to suit your individual needs – read more here.
Find out about the current projects See Science has initiated or is involved with here – and our previous projects here.
STEM Ambassador Hub Wales
See Science coordinate the STEM Ambassador Hub in Wales to help inspire young people about STEM.

We keep schools in Wales informed about high-quality activities that they can access to enrich and enhance the STEM curriculum and enable them to use a range of STEM Ambassadors, so that teachers can incorporate into their teaching exemplary links to the world of work.
You can request a STEM Ambassador for your school, STEM Club or community group here.
CREST Awards
CREST is Britain's largest national award scheme for project work in the STEM subjects - Science, Technology, Engineering and Maths. CREST brings science to life by offering young people aged 11-19 opportunities to explore real world projects in an exciting and innovative way.
See Science is the Regional CREST Support Organisation (RCSO) Wales. We provide expert guidance throughout the CREST Awards scheme.
Read more about See Science and CREST here.
Resources, activities and providers
Follow these links for comprehensive lists of up-to-date resources, activities and external providers offering STEM-related activities or services.
Feedback
"The project has definitely strengthened transition links, made us consider teaching skills in different ways and equipped pupils with a stronger drive to pursue a career in science in the future. Many thanks all!! Please feel free to pilot any schemes on our family of schools in the future."
Read more feedback and testimonials about See Science's services and projects here.
Royal Society announces new funding for schools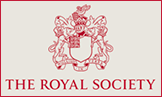 The Royal Society has just announced that its 2019 round of Partnership Grants is now open. Since it started in November 2000, the Partnership Grants scheme has awarded over £1.3 million to over 800 schools and colleges, igniting enthusiasm for STEM in thousands of young people across the UK.

Partnership Grants of up to £3000 are available to schools and colleges to enable students, aged 5 – 18, to carry out science, technology, engineering or mathematics projects. The Royal Society is also looking to support projects on computing and data science.

The grants can be used to buy equipment or run a STEM investigation project in partnership with a STEM professional (research or industry).

The application process is a two stage process, and stage 1 will close at the end of February 2019.

More information here.
Chemistry in the Community
See Science will be offering Community Groups such as Brownies, Guides, Scouts, Urdd, and Youth Clubs the opportunity to take part in a free Chemistry workshop between 1 March and 30 June. The workshop will offer a carousel of 4 different activities which will focus on the Chemistry of the High Street and will also provide an opportunity for leaders to encourage young people to participate in a CREST Award if they wish. All materials will be provided free of charge.
For more information about booking a Chemistry in the Community workshop please contact Llinos at llinos.misra@see-science.co.uk
See Science Facebook page
Help See Science share STEM across the Region
Like and follow our facebook page https://www.facebook.com/SeeScienceGweldGwyddoniaeth/
Please share news and events with us!
Teachers of Physics award
The Teachers of Physics awards celebrate the success of secondary school physics teachers who have raised the profile of physics and science in schools.
We know that teachers contribute an immense amount to society and we wish to accord them the recognition they deserve.
With these awards, we honour teachers alongside distinguished research scientists and industrialists.
In this way we recognise that without dedicated teachers there would be no physics research community or technological base in society.
More information here.
>> Read the full versions here.