See Science is committed to supporting STEM (Science, Technology, Engineering and Mathematics) delivery across the whole of Wales to all schools, FE colleges HE Institutions and community groups.
We offer a range of products and services that support the teaching and learning of STEM subjects in Wales within a real world context.
Workshops and Projects
See Science offer a variety of bilingual STEM workshops and CPD for schools and businesses which can be tailored to suit your individual needs – read more here.
Find out about the current projects See Science has initiated or is involved with here – and our previous projects here.
STEM Ambassador Hub Wales
See Science coordinate the STEM Ambassador Hub in Wales to help inspire young people about STEM.
We keep schools in Wales informed about high-quality activities that they can access to enrich and enhance the STEM curriculum and enable them to use a range of STEM Ambassadors, so that teachers can incorporate into their teaching exemplary links to the world of work.
Participating in the STEM Ambassador programme is easier than ever via the STEM Ambassador website, designed to put you in control of your STEM Ambassador experience.
How do I use the website to engage with STEM Ambassadors?
You can register and request a STEM Ambassador through the website whenever you want and wherever you are.
STEM Ambassadors are volunteers from a wide range of science, technology, engineering and mathematics (STEM) related jobs and disciplines across the UK. They offer their time and enthusiasm to help bring STEM subjects to life and demonstrate the value of them in life and careers.
Registering and requesting a STEM Ambassador via the website is quick and easy. You can access the website on your smartphone, tablet or PC whenever it's convenient.
CREST Awards
CREST is Britain's largest national award scheme for project work in the STEM subjects - Science, Technology, Engineering and Maths. CREST brings science to life by offering young people aged 11-19 opportunities to explore real world projects in an exciting and innovative way.
See Science is the Regional CREST Support Organisation (RCSO) Wales. We provide expert guidance throughout the CREST Awards scheme.
Read more about See Science and CREST here.
Resources, activities and providers
Follow these links for comprehensive lists of up-to-date resources, activities and external providers offering STEM-related activities or services.
Feedback
"The project has definitely strengthened transition links, made us consider teaching skills in different ways and equipped pupils with a stronger drive to pursue a career in science in the future. Many thanks all!! Please feel free to pilot any schemes on our family of schools in the future."
Read more feedback and testimonials about See Science's services and projects here.
Youth Industrial Strategy Competition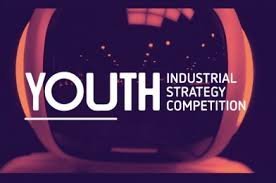 Have you entered yet?
It's time to get your entries in for the Youth Industrial Strategy Competition - our national initiative that inspires and challenges young people.
If you need a little encouragement, take a look at the list of prizes to be won!
The overall winner in each category (Junior, Intermediate, and Senior) will receive a cash prize of £500 cash for the group's school, and £500 cash for the students who worked on the project. Other prizes for runners-up will include: Amazon vouchers worth up to £20 per student and £100 CREST Award vouchers for schools.
The Youth Industrial Strategy Competition is a new national STEM initiative that aims to inspire and challenge young people aged 11 to 19
It provides real-world opportunities for young people to engage with cutting-edge research and product design ideas around the four areas of the Industrial Strategy: Artificial Intelligence & Data, Ageing Society, Clean Growth, and the Future of Mobility.
We are calling on young people to enter the Competition with innovative solutions that have the potential to change our future industries, society and the environment. Finalists for the Competition will attend the national finals of the Big Bang Fair in Birmingham in March 2020 and be judged for both.
Entries for the competition need to be submitted by 29 November 2019.
More details here
STEM Inspiration winning Technician!

This year he was on the winners podium! Steve Pickles was shortlisted for this award in 2018, aspiring to be one place better Steve was nominated again this year and accompanied by Simon Biggs Education Outreach Manager at Renishaw Miskin, we were delighted he achieved the first place.
Steve left school at 16 and joined the Apprentice Programme at Renishaw. He studied at Bridgend College for his BTEC qualification. Steve devotes many hours to his STEM Ambassador role through mentoring EESW projects to workshops at the FDC centre Miskin and community group sessions.
His accredited skills in the role have always received great feedback from teachers and colleagues. For many Apprentices at Renishaw he has illuminated a path and acted as a superb role model which many aspire to emulate.
Now looking forward to his winner's prize of a trip to CERN!
(PHOTO TO FOLLOW)
Teaser packs launched for British Science Week 2020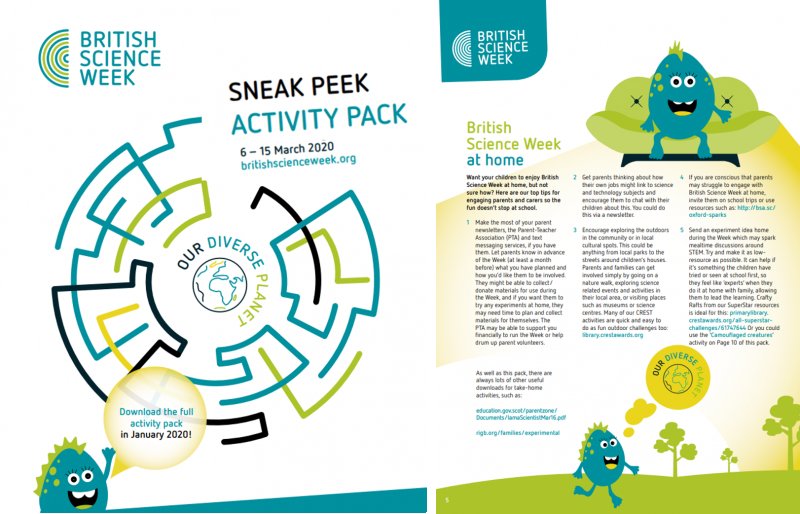 Prepare for British Science Week with the British Science Association's short teaser pack of activities and ideas, available to download now.
They have created these preview packs to help you prepare for British Science Week and each one contains two activities, poster competition information and an array of resources and ideas you can use for the Week.
The full pack with even more activities will be published on the British Science Association website in January 2020, so watch this space!
If you use the activities, don't forget to let them know, by tagging #BSW20 on social media.
Details here.
Primary STEM Club Survey
Can you help?
STEM Learning Ltd. are looking to expand their STEM club support to Primary Schools across the UK. Initially we want to survey the needs of Primary Schools in setting up and sustaining a STEM-subject club (which does not have to cover STEM as a whole, it can be on any STEM-related theme e.g. space, computing, nature, technology, robotics etc.).
If you currently run a STEM-themed club in your Primary School, or would be interested in setting up one, please email Rachel Collins at R.Collins@stem.org.uk, citing what kind of support you would most benefit from (specific activities to deliver, information on how to run competitions and challenges, how to obtain equipment etc.) and what barriers you face (staff time, student interest, kit, funding?).
>> Read the full versions here.