Last updated: October 18 2018
CREST partners up with Connecting Classrooms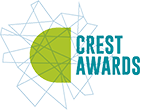 Do you want to give your learners a chance to study climate change in a real life global context? Are you interested to see how science is taught in other countries, and how we can learn from each other? Would you like the opportunity to visit a school overseas and share your experience? If so, an international schools partnership could be for you!
The British Council and the British Science Association are working in partnership to enrich science, technology, engineering and maths (STEM) activities in the classroom in the UK and abroad through CREST Awards and Connecting Classrooms.
Connecting Classrooms supports schools and colleges with:
Connecting With A School Overseas
Developing Global Citizenship And Skills For A Global Economy
The Professional Development Of Teachers In The Uk
A £1,500 grant to visit your partner school.
More… www.britishscienceassociation.org/connecting-classrooms-british-council or contact us at crest@britishscienceassociation.org.
Apply for a British Science Week Grant
Applications for our British Science Week Kick Start grants are now open! If you're working in a school in challenging circumstances and would like to take part in next year's British Science Week taking place from 8-17 March 2019, you can apply for financial support to help run an event.
Grants of £300 and £700 are on offer. Details of how to apply can be found here, as well as further information on how to get involved.
The deadline to apply is 12 November at 17.00.
Grants to Promote Use of Tap Water (UK)

Grants of between £300 and £3,000 are available to Schools, Colleges and Universities for projects that significantly reduce their reliance on single-use plastics and plastic waste.
The Tap Water Awards aim to support projects that develop new solutions to replace pre-existing systems that rely on plastic and promote the use of tap water. Grants are available to support educational establishments install mains fed drinking water machines and using reusable bottles. The Awards will however not pay for activities or services that schools have a statutory responsibility to provide.
Applications can be submitted at any time.
FSC Kids Fund
The Kids Fund is part of the Field Studies Council (FSC). FSC is the only environmental education charity dedicated solely to providing informative and enjoyable opportunities for people of all ages and abilities to discover, explore, be inspired by, and understand the natural environment.
The Kids Fund is funded by donations from individuals, Trust Funds and from FSC Membership subscription. FSC staff also organise fundraising events.
The Kids Fund aims to:
Bring environmental understanding to disadvantaged young people by attending a course at an FSC learning location.
Help disadvantaged young people to attend a course who may otherwise be excluded due to some form of disadvantage – health, mobility, deprivation or financial.
More information here.
Funding for Projects that Promote a Better Understanding of the Environment and Countryside (UK)

UK based not-for-profit organisations and schools can apply for funding to the Nineveh Charitable Trust for a broad range of projects and activities that promote a better understanding of the environment and countryside, whilst facilitating improved access, education and research.
Whilst the Trust does not specify a minimum or maximum grant amount that can be applied for, an analysis of previous grants would suggest a maximum of £5,000 per year for up to three years.
Applications can be submitted at any time.
Public Engagement Spark Awards (UK)

The Science and Technology Facilities (STFC) Council Public Engagement Spark Awards is now open for applications.
Schools as well as, science communicators, and amateur astronomy groups can apply for awards of up to £15,000 to encourage and support novel, high-quality public engagement activities that highlight STFC's science and technology. Every application must include a researcher in an STFC-funded area of science or technology. While these researchers often play an active role in delivering the engagement activities, they may act as an advisor on the scientific content.
More here.
Biochemical Society scientific outreach grants (UK)

The Biochemical Society outreach grants programme is now open for applications. Grants of up to £1,000 are available to increase participation in the molecular biosciences at school level and beyond through engagement activities.
Applications for funding are invited to assist with the direct costs associated with an event and expenses incurred. The type of events funded could include:
Activities for a science club
Workshops for students or teachers
Lectures from research scientists
More here.
RSC Chemistry Grant for Schools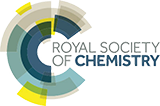 The Royal Society of Chemistry is offering grants of up to £75 for schools to carry any of their Global Experiments.
Or, you could use the money for another chemistry activity. Why not try one of the 1000s of experiments on Learn Chemistry?
The RSC Regional Coordinator for Wales is Dr Dayna Mason; please contact her at masondn@cardiff.ac.uk for more information.
IoP School Grant Scheme (Physics/Engineering)
The IoP small grants scheme provides schools with grants of up to £600 for projects or events linked to the teaching or promotion of physics or engineering. The scheme is open to all UK educational institutions (schools and colleges) catering for pupils/students in the age range 5-19.
Run by the Science and Technology Facilities Council (formerly PPARC and CCLRC), the Institution of Engineering and Technology (IET) and the Institute of Physics.
Ernest Cook Trust Grants Programme (UK)

Schools wishing to encourage young people's interest in the countryside – and literacy, numeracy and science – can apply for funding to the Ernest Cook Trust (ECT).
The Trust operates two grant making programmes:
The small grants programme (under £4,000) – deals mainly with requests for support from state schools and small charitable organisations and trustees meet every two months to consider applications
The large grants programme (grants between £4,000 and £12,000) – the Trustees meet twice a year, in the Spring and the Autumn, to consider applications.
At the meetings, the Trust will concentrate on projects relating to learning from the land. Projects that fall within the categories of arts, literacy and STEM remain welcome, but must demonstrate a clear link to learning from the land in their application.
Applications for the Spring meeting must be received by 31 January 2019. More here.
The Naturesave Trust grants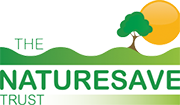 The Naturesave Trust was set up in 1995 to promote sustainable development. To date, the trust has funded projects worth over £580,000 throughout the UK.
You can apply for funding online here or by downloading an application form here and returning it by post, together with any further information you think might be useful, to: Bee West, Trust Administrator, The Naturesave Trust, South Devon House, Babbage Road, Totnes.
The Edina Trust Science Grant Scheme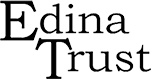 The Edina Trust Science Grant Scheme (SGS) offers small grants to all state-funded primary schools, nurseries and special schools in designated educational areas. For the 2017-18 school year only, SGS grants will be available in Caerphilly and Blaenau Gwent.
The SGS is non-competitive: funding is set aside so that there is enough for every school in these areas to get the full amount. There is a Main Grant for "full" Primary Schools* and ASN Schools of £500 per year towards a science project. Examples of what the SGS will fund are:
Details of our simple application process are here.
Royal Society Partnership Grants: Up to £3000 available!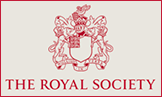 The Royal Society have opened their Partnership Grant scheme to support schools in enabling students aged 5-18 the chance to get involved in STEM projects. There are grants of up to £3,000 available to schools.
Since its inception in November 2000, over £1.3 million has been awarded to over 800 schools and colleges promoting engagement within STEM subjects for thousands of young people across the UK.
The scheme enables schools to run STEM research projects in partnership with a professional engaged in STEM industry or research, and give them the funds to buy the necessary equipment needed.
There are two application rounds per year, one in spring and one in autumn. More details about eligibility criteria and how to apply via our online application system here.
Funding to help experience the Arts
As part of the Lead Creative Schools Scheme, the Arts Council of Wales has launched a new funding stream to allow schools to apply for small one-off grants of up to £1,000 to fund visits to arts events in galleries, theatres, arts centres and other venues. More information here.
The Centre For Alternative Technology (CAT) Bursaries
CAT Bursaries are available for KS3, KS4 and 5 school & college STEM groups in North Wales.
Contact Gabrielle Ashton, Education Dept: education@cat.org.uk / 01654 705983.
The Institute of Mathematics and its Applications (IMA)
Individuals in further education establishments can apply for up to £600 of grants in line with the Education Grant Scheme for either organising or attending a mathematics related activity. The Education Grant Scheme is ongoing throughout the year and applications can be made year round. More here.
Can be made by a teacher at a primary or secondary school for sums up to £1,000. Applications from existing chemistry clubs looking to expand/ enhance activities would be welcome as would those from colleagues interested in starting a club.
Funding for Metallurgy and Materials Science Education (UK)
The Worshipful Company of Armourers and Brasiers is one of the leading charities in the UK supporting metallurgy and materials science education. From primary school through to postgraduate levels, funding is available for science equipment and projects, or travel to scientific events or institutions. Funds are finite and will be allocated on a first come first served basis in each year starting on 1 April.
Institute of Mathematics Education Grant Scheme (UK)
Anyone working in secondary schools, Colleges of Further Education (FE) and Higher Education Institutes (HEIs) can apply to the Institute of Mathematics Education Grant Scheme for a grant to help with the costs of running or attending an educational activity relating to mathematics. Grants will be made up to a value of £600. Activities supported include: hosting a mathematics event (eg Maths Trails, Maths Competitions); attending conferences (eg Mathematics Works). Primary schools should work in partnership with a secondary school, FE or HEI. Applications can be submitted at any time.
Awards for All (UK)
Awards for All supports a wide range of activities in England, Scotland, Wales and Northern Ireland, including education, heritage, environment, health, community activities; and in most countries, sports and arts.
One example of a school that has recently received funding is Treloweth Community Primary School in Cornwall. The school will use funding of £9,940 to create a learning hub for the community. This will improve facilities and create an environment for various activities, including family learning, drop in sessions for parents and after school clubs.
Applications are received on a continuous basis.
Grants4Schools
Grants4Schools was launched to help schools access the many different grant schemes available to them. Our aim is to provide a one stop funding information service to schools.
You can try Grants4Schools for free here.