Last updated: 14 January 2019
January 2019
ASE Teachmeet Bangor
14 January 2019 4.30pm - 6pm
St Gerard's School - 3 Ffriddoedd Road
Bangor
LL57 2EL
Join ASE for a Teachmeet in Bangor on Monday 14th January. This event is suitable for Primary and Secondary Teachers and will highlight Early Career Teaching focusing on KS2 and KS3 in particular. Contributions form RSC, IOP, CREST and IET.
Please encourage colleagues to attend.
Please book here. You are welcome to share ideas at the meeting - please use the booking system to indicate this.
Tea, coffee and refreshments will be provided free of charge
ASE Teachmeet Newport
22 January 2019. 4.30pm
University of South Wales - Newport City Campus, Usk Way, Newport. NP20 2BP
Join Primary and Secondary Teachers for an Early Career Teachmeet on 22nd January. An opportunity to share ideas and focus on KS2 and KS3 teaching in particular Keynote : Karen Mills - Collective Learning. Karen is an experienced teacher and her varied career includes Primary Adviser for Science in Newport Advisory Service. She is passionate about keeping the high standards reached in Science over the last 30 years! How to use the 4 layer approach to give the pupils an engaging, broad and balanced curriculum without losing standards.
Please book here.
Tea, coffee and refreshments will be provided free of charge
I'm a scientist - get me out of here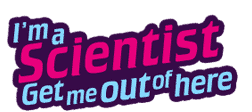 Get your students excited about science! n event where school students get to meet and interact with scientists online. Years 5-13
Your students challenge the scientists over fast-paced online text-based live CHATs. They ASK the scientists anything they want, and VOTE for their favourite scientist to win a prize of £500 to communicate their work with the public.
Students see that scientists are normal people, learn that science lessons relate to real life, and become more enthused about science.
Register your inerest now to get involved in the next event in March 2019! All details here.
Further Mathematics Support Programme KS5 courses
The FMSP provides support for students by helping them to develop deeper problem-solving skills based on the content they already know. Courses on STEP, AEA, MAT and general problem solving regularly take place in Bangor, Aberystwyth, Cardiff, Swansea, and Wrexham and run until the end of April.
Details here.
Renishaw workshops for primary schools
For students at primary (yrs 5&;6) and secondary schools throughout South Wales, Renishaw's education outreach workshops provide an exciting hands-on experience of real-world engineering. For teachers, they offer an ideal opportunity to pro-actively engage classes in science, technology, engineering and maths (STEM) subjects.
Held at our state-of-the-art Fabrication Development Centre (FDC) in Miskin, our half-day and full-day workshops are completely FREE and can even be tailored to meet the needs of individual school curricula.
With strong core curriculum links, the workshops offer a range of different engineering STEM oriented activities including: Considering a career in engineering; 3D printing and Computer Aided Design (CAD); Electronics; Engineering; Coding and software; Science - Superstar CREST awards
More information here
February 2019
STEM Clubs Week
1-5 February
More than 3,000 UK schools take part in STEM Clubs.
If you are running an after-school or lunchtime club related to any sort of STEM activity - for example, Young Engineers and Science Club, Astronomy Club, Maths Club, Food Technology Club, Camera Club - you will be interested to know that STEM Learning Ltd has set up a STEM Clubs community group to share information.
STEM Clubs offer a wealth of information to teachers who are involved in Clubs and give you guides on starting and running a club, ideas, resources information, challenge information etc online.
More details can be found here
---
Safer Internet Day 2019 5 February
Safer Internet Day will be celebrated globally: Together for a better internet. New education packs now available for schools about consent online. The Welsh Government has also commissioned the production of a supplementary pack specifically for schools in Wales.
March 2019
Science4Society Week 9 – 17th March 2019
Science4Society Week is a collection of science education activities, co-ordinated by Scientists for Global Responsibility, and designed to inspire young people.
The activities focus on the contribution that science, design and technology can make to peace, social justice and environmental sustainability. The project was set up to provide an alternative to activities funded by the arms and fossil fuel industries.
More details here.
British Science Week 8 - 17 March 2019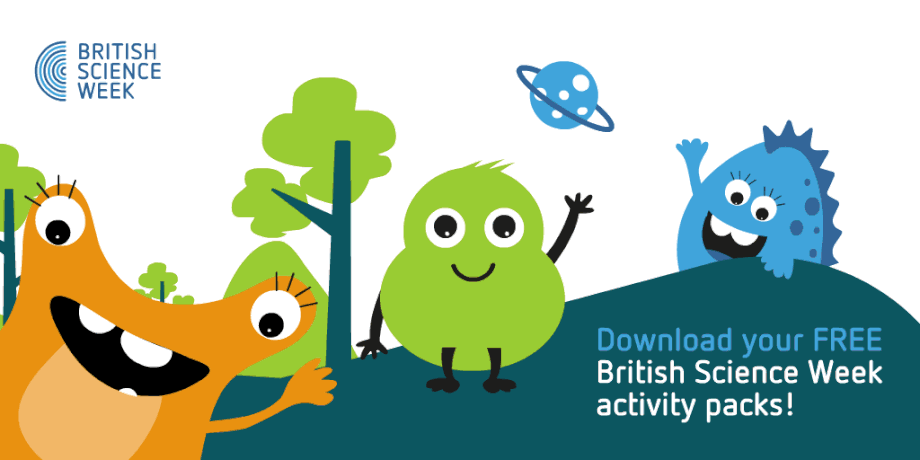 Getting involved in British Science Week is really easy and you can take part in lots of different ways. Find plenty of ideas here.
The British Science Week activity packs are now live! Designed for early years, primary and secondary aged students, the packs provide fun and challenging activities for all levels.
Focusing on the theme of 'journeys', they offer a chance to get creative. From creating tunnels, time capsules and perfume to keeping a nature log and mummifying an orange, there's something for everyone.
Many of these activities can be used towards a CREST Award. All details here.
We would love to see what activities you do! Upload a picture to Twitter using the hashtag #BSW19