Last updated: 26 January 2021
January
BSA CREST Webinar for Secondary Teachers. Tuesday 26 January 5pm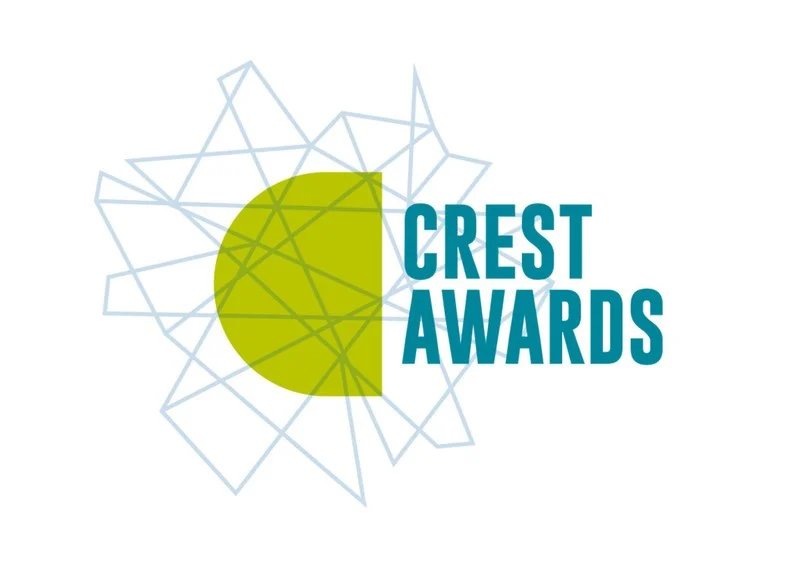 This is a chance to engage directly with the British Science Association staff who run the CREST programme.
CREST lockdown Q&A: Secondary – a chance to ask any questions you have about CREST Bronze, Silver and Gold, and how these levels can be completed at home or in schools with social distancing measures.
CREST is a great fit for the Curriculum for Wales and Awards are FREE to all Welsh secondary pupils.
Joining details here.
ASE Workshop: Standing on the Shoulders of Giants. Wednesday 27 January 5 - 6.15pm Online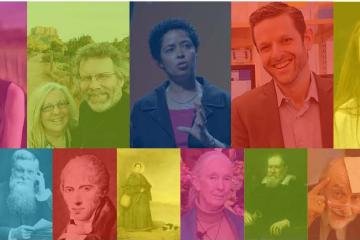 A workshop which provides a framework for incorporating scientists into your curriculum, by linking contemporary (and diverse) scientists with famous (stereotypical) scientists .
This workshop will introduce the ideas behind the ASE book of the same title – engaging children with how historical scientists worked scientifically to advance scientific understanding, using that as a context for children's own questions and enquiries and making links with contemporary scientists to show developments over time and build science capital.
Details here.
Steer a course for sustainability in 2021 with Eden's CPD. Starts 27 January Online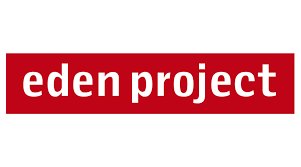 Taking inspiration from Eden co-founder Tim Smit, we're building a community of teachers to lead change for sustainability in their schools. Our new online course – which launches later this month – takes a coaching-led approach so that you can sustain yourself, your school community and the planet. It's open to all with a focus on those early in their leadership journey. Here's what you'll get out of it:
Align your school's mission with Eden's core principles of sustainability, transformation, connection and commonality.
Develop leadership skills for creating and leading change in schools, set within a sustainability context.
Build a practical toolkit to shape a sustainable school where actions reflect your values.
Identify and activate new connections and networks so you can build relationships, support colleagues and inspire learners.
The first of four half-termly online sessions starts on Wednesday 27 January.
Details here.
Technocamps Secondary Teacher CPD. 6 sessions starting 28 January Online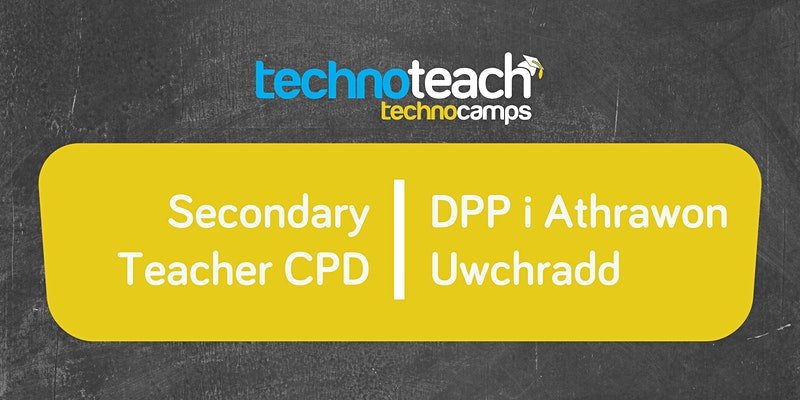 To help you achieve excellence in your pursuit of teaching Computer Science, Technocamps have developed a unique and innovative CPD program which looks at the features of an excellent lesson and how each feature can be applied to the current GCSE Computer Science specification. This program is therefore aimed at secondary school Computer Science educators who would like to further develop and enhance their subject pedagogy.
The program is split into six unique workshops. Each workshop focuses on a precise feature of what makes an outstanding lesson. Each workshop will be delivered virtually and will take place between 5.30pm and 7pm. Attendance at each workshop isn't compulsory, you may choose to attend all of the workshops or just the ones that meet your professional development needs. No prior preparation is required for these workshops aside from signing up in advance.
Details and registration here.
Spotlight on University STEM projects: TrioSci Cymru and Energy Safety Research Institute Swansea University. Friday 29 January 3pm - 4pm Online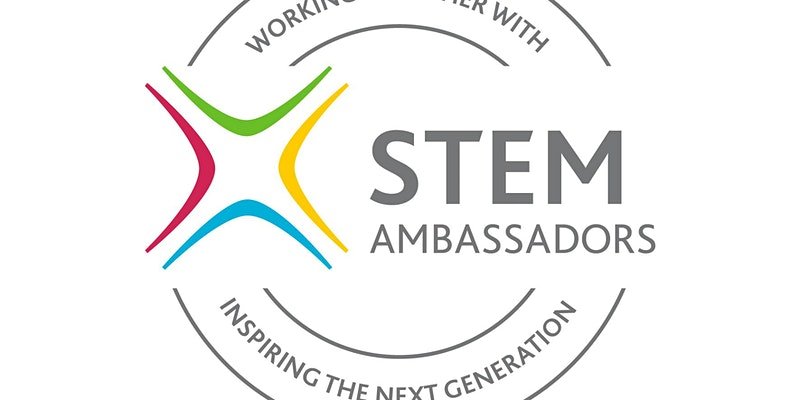 A STEM Ambassador Hub event open to Teachers.
Dr Liam Thomas leads the TrioSci Cymru project at Cardiff University. The project has an important impact supporting the future career development of young pupils in Wales.
Liam, as an experienced Science Communicator will introduce us to the project's aims and progress. He will offer a valuable insight into the STEM activities which are bringing a fresh perspective to STEM and career choices for schools in the TrioSci programme.
Dr Charlie Dunill is a Senior Lecturer at Swansea University and will demonstrate the use of hydrogen as a vector for renewable energy. Charlie will showcase their STEM outreach demonstrations for schools and community events broadcasting live from Swansea Oriel Science Centre.
Book here.
RSPB Big Garden Birdwatch. 29 - 31 January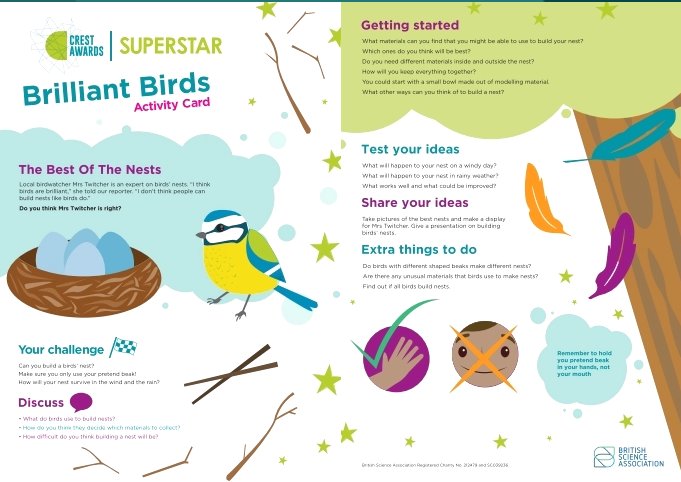 Join this year's Big Garden Birdwatch from your own home. All you need to do is enjoy an hour with nature and discover the wildlife on your doorstep.
Details here.
Or get your pupils involved in the Big Schools' Birdwatch. You can still help your pupils be part of vital citizen science – and we've teamed up with the BBC for a great day of live learning to support this. Remember, you can submit your Birdwatch results any time until 22 February.
Details here.
If your KS2 pupils take part in either Birdwatch then enhance their learning by running the CREST SuperStar activity, Brilliant Birds.
Details here (page 32).
Teen Tech Live Teacher Briefing and Q&A session. Date TBC End of January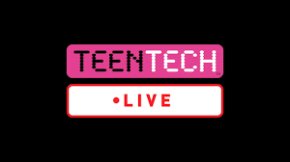 TeenTech Live brings the exciting world of science and technology to your school or home.
Hosted by well- known science and technology reporters, our interactive sessions are fun, engaging and provide real context to learning, helping young people understand more about careers and the way exciting emerging technology is shaping all aspects of our lives.
TeenTech Live meets Gatsby benchmarks and has been highly praised by teachers, parents and students.
Our virtual sessions last an hour and students then have the option to work on short challenges or projects and participate in a follow-up feedback session with industry experts. We have sessions suitable for all ages, interests and abilities.
Join us for our Teacher Briefing and Q&A session at the end of January 2021, before our TeenTech Innovation Live sessions and TeenTech City of Tomorrow Live sessions begin the week of 1st March 2021.
All details here.
February
BSA CREST Webinar for Primary Teachers. Tuesday 2 February 5pm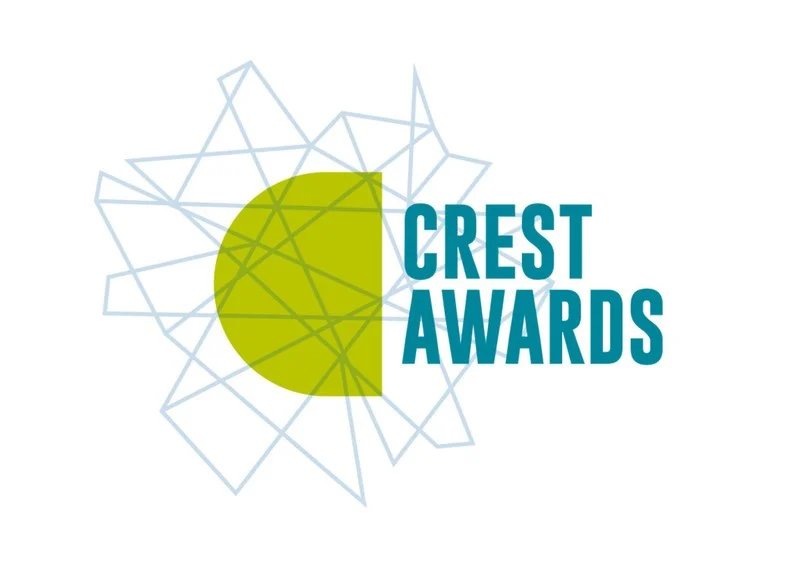 This is a chance to engage directly with the British Science Association staff who run the CREST programme.
CREST lockdown Q&A: Primary – a chance to ask any questions you have about CREST Star, SuperStar and Discovery and how you can run these with your pupils, including supporting parents with at-home activities.
CREST is a great fit for the Curriculum for Wales.
Joining details here.
ASE Techmeet – a Networking opportunity for Techncians. Wednesday 3 February 2021. 1.30 – 3.00pm Online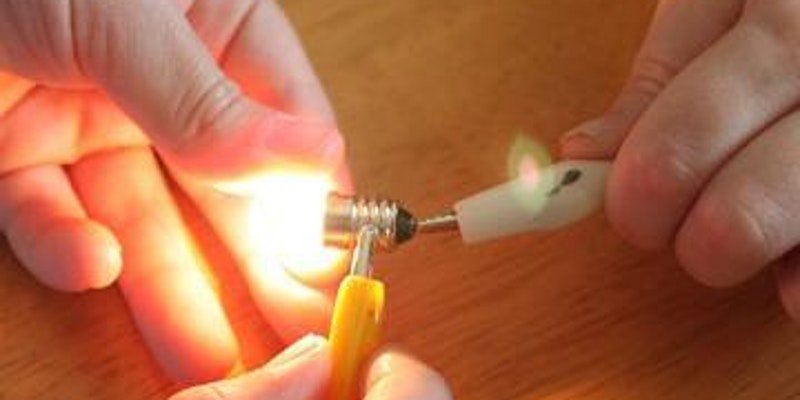 This one hour get together with other technicians provides an opportunity to share ideas, projects and good practice between other technicians in schools and colleges across the country.
Each online TechMeet has presentation slots for you to share your expertise with technicians across the country. These slots are given on a first come first served basis. Please indicate on the booking form if you would like to share something with the other technicians and book a five minute slot to do so. For those watching its a great way to share ideas and you can ask questions after each presentation.
Book here.
Spotlight on Raytheon Technologies with Collins Aerospace. Wednesday 3 February 4pm - 5pm Online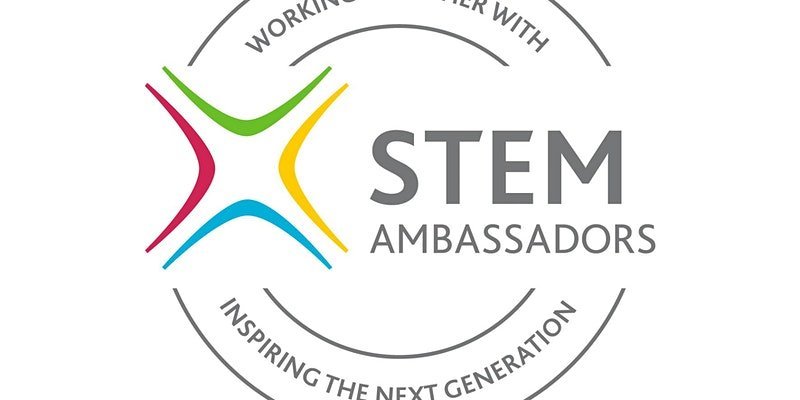 A STEM Ambassador Hub event open to Teachers.
STEM Ambassadors from Raytheon will introduce us to the work and STEM outreach at Raytheon Technologies.
Raytheon Technologies (which includes Collins Aerospace) works in areas such as Intelligence, Security, Surveillance and Reconnaissance with international governments.
There are valuable opportunities for career paths in many areas from Apprenticeships to support services, graduate and many more.
Join us for a unique insight into a leading Employer in the STEM programme.
There will be a Q & A with the speakers included.
Book here.
Mars and Stars. Thursday 4 February 5.30 - 8pm Online - with opportunity to use resources outside between 6.30pm and 7pm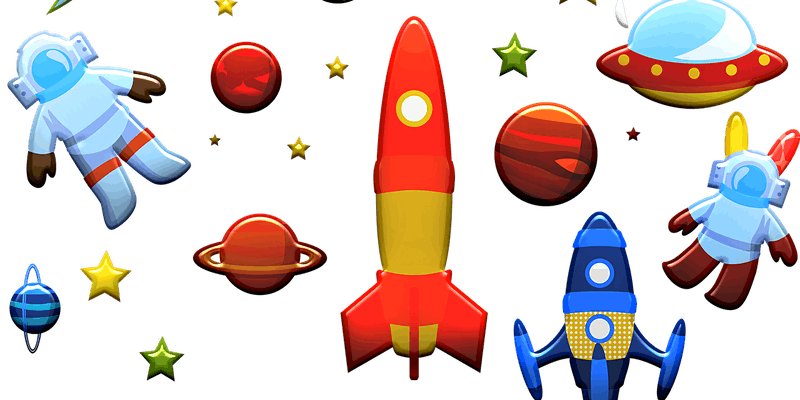 Want to run your own stargazing event in schools? Join us for a beginner's guide to what you can see in the night sky at this time of year
The event is aimed at teachers and educators and we will be focusing on KS2 and KS3 resources and providing you with ideas about how you could run your own virtual event with pupils or groups of young people - all resources will be shared with those who attend.
Join Dr Paul Roche, Emma Wride and Pete Williamson on a journey of discovery.
The night sky is an amazing sight that is free for everyone to enjoy. Do you know what to look for when you look up at a starry sky - do you know where to start? Do you know your constellations from your planets? Or perhaps you have always wondered what exactly a modern astronomer does as a day to day job?
Join us form the comfort of your own home on a virtual sky at night tour with opportunities to head outside during the session (weather permitting) as well as engaging in numerous space themed activities that could be done at home.
No experience of stargazing is needed, and there will be a chance to ask questions during the workshop.
We will use a freely available programme called Stellarium, which can be found at Stellarium.org. Content featured will be as seen from northern hemisphere skies (UK).
Book here.
IOP Physics Forum. Thursday 4 February at 7pm Online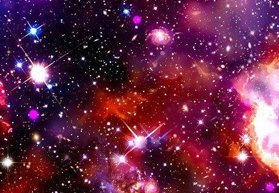 Join teachers of Physics from across Wales and beyond to share ideas and resources as well as discuss the teaching and learning of Physics online.
All are welcome e.g. Teachers (physics specialists and non-specialists), NQT's etc. and it is a good opportunity to see what other teachers are doing in these unusual times.
Booking is essential and a link will be sent 24hrs prior to the event.
Book here.
IOP Wales Teacher CPD - WJEC GCSE Physics unit 2.5 and Double Award Science unit 6.4 Stars and Planets. Monday 8 February at 6pm Online
The Institute of Physics in Wales are hosting a series of workshops that will cover the teaching of the WJEC Physics GCSE Curriculum.
This session will be on Physics unit 2.5 and Double Award Science unit 6.4 Stars and Planets - This presents a really engaging way to look first at the solar system and then beyond to other stars.
Booking is essential and a link will be sent prior to the event.
Book here.
Star Count 2021. February 6 - 14 from your own home

Star-filled skies are one of the most magical sights our countryside has to offer. We want to reconnect people across the country with the wonder of a truly dark sky.
Our research shows that light pollution is leaving fewer stars than ever visible to the naked eye, and we need your help to track how light levels are changing.
Become a 'citizen scientist' and take part in our Star Count, a cosmic census to map light pollution. This year we'll be asking you to take part from home. We'll be asking you to choose a clear night between 6-14 February 2021 and look to the skies to see how many stars you can spot within Orion. And don't worry, we'll give lots of guidance so you know where to look! It's a great, easy piece of stargazing – no telescopes required – for kids and adults, and it can be done safely from your garden, balcony or even bedroom window.
Register your interest now to make sure you're the first to hear more about Star Count 2021.
Details here.
Cardiff Science Festival 2021. February 18 - 21 Online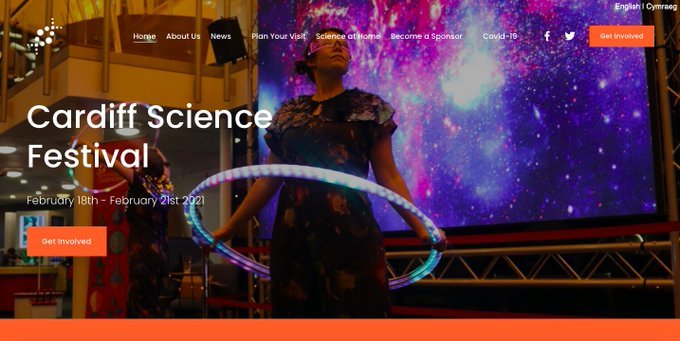 We were proud to take part in Cardiff Science Festival 2020.
This year Cardiff Science Festival is going online!
We will list events here as soon as details are available.
You can also register for updates on their website.
Details here.
Free online CPD in Science and Technology for primary schools in Swansea. 25 February, 3.30 - 5pm Online

A series of free online CPD sessions to support primary schools in north Wales in their teaching of Science and Technology.
Explorify, from Wellcome, is a free digital resource of engaging, creative science activities for primary schools, which supports questioning, thinking and debate. It is perfect for Curriculum for Wales, and the activities are available bilingually.
See the reosurces here.
We will be running introductory online CPD on Explorify for teachers in Wales on these dates – please click the relevant link to register:
Register here.
March
British Science Week. 5 - 14 Mawrth

British Science Week is a ten-day celebration of science, technology, engineering and maths that will take place between 5-14 March 2021!
Getting involved in British Science Week is really easy, and you can take part in lots of different ways.
Keep an eye on the website for latest news, activities and competitions.
Details here.
April
May
June
The Great Science Share for Schools. 15 June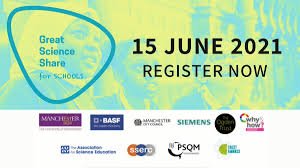 An annual campaign to inspire young people to share their scientific questions with new audiences.
The Great Science Share for Schools is the award-winning campaign that invites 5-14 year olds to share their own scientific questions and investigations, to raise the profile of science in schools and communities, and inspire young people into science and engineering.
The Question Maker which inspires young people to discuss and ask questions together on the issue of Climate Change is very popular.
You could use a video clip, book or newspaper to start a conversation and develop some questions that would lead to science inquiries suitable for home, classrooms, schools and communities.
So much preparation is already underway to make 2021 even more successful. Keep up to date with what's on when by registering your interest. They'll be monthly announcements and activities culminating on the 15th June.
Details here.