Last updated: 6 October 2020
October
IF Oxford October STEM Festival, 1 - 30 October Online

Are you staying home this October? There's a free science and ideas festival that's online and open to anyone. Over 100 educational events for people of all backgrounds explore technology, art, science and society using dance, theatre discussions, film clubs, hands-on activities and more.
Families, teenagers and adults can connect from anywhere in the world to fuse the digital with physical and meet teams of scientists working on everything from the inner workings of the brain to the outer limits of space. One of the larger events Explorazone Digital is a full day of interactive experiments, games, demos and talks — register your place at Explorazone Digital now.
For the foodie, there's gin, apple, chocolate and coffee tasting online (with recommended samples or choose your own) and there's free dental kits (disclosing tablets and some dental hygiene tools) with Engineering a Great Smile.
All details and booking here.
IOP Wales Welsh Physics Teachers Conference Brecon 2020 ONLINE Monday 5th to Saturday 10th October
For all teachers of Physics...
A fabulous free week of presentations and workshops for teachers, technicians and PGCE students with opportunities to network with colleagues online.
We will offer workshops between 16:00 and 20:00 each evening Monday – Friday, as well as a full programme on Wednesday (09:00 – 20:00) and Saturday morning (09:00 – 13:00) with a choice of workshops, shows and presentations.
Please join us for a full week of workshops and inspiring lectures which include 'Movement, Measurement and the Laws of Motion' – Prof Huw Summers (Swansea University); 'New Worlds' – Prof Mike Edmunds (Cardiff University) and 'The Planet of Pollution' – Prof Averil MacDonald OBE (Southampton University).
Workshops will include Earth in Space; Lego Physics; Sunglasses, Violins and Electrons; Physics with Balloons – and the Annual (virtual) Quiz from Zeera's!
Technicians are also welcome to attend a full day of workshops on Wednesday 7th October as well as engage with other events during the week
The full programme can be viewed here or on Talk Physics (www.talkphysics.org) and registration is here.
PLEASE NOTE THIS ONE EXCITING AMENDMENT TO THE PROGRAMME:
Thursday, 8th: 7pm Keynote Talk- Speaker – Dr Chris North - Cardiff University
Is there life on Venus? Teacher FAQ with researchers
As was reported heavily in the media, researchers from an international collaboration recently announced the discovery of the molecule phosphine (PH3) in the atmosphere of Venus. With no known explanations for where the molecules came from, the two explanations left are some unknown chemistry or biological processes - i.e. life. What's the basis on which the researchers have claimed life, how did they come to this conclusion, and what are the next steps in the journey of scientific discovery? Cardiff University's Dr Chris North will chair a session combining short summary talks from the researchers with a chance for teachers to ask their own questions - or those of their students!
To book this talk, go here and choose Keynote Talk Thursday: Th4
CREST Awards in Wales Teacher Surgery. 6 October, 3.45 - 4.45pm online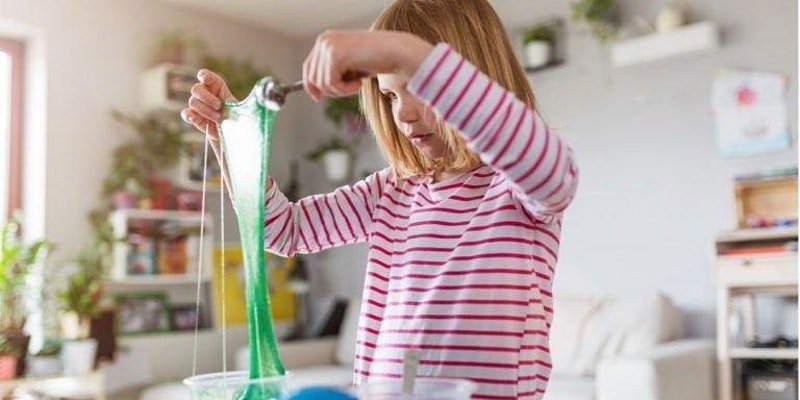 A chance for Primary and Secondary teachers in Wales to ask questions on any aspect of the CREST Awards.
CREST is a scheme that inspires young people to think and behave like scientists and engineers through project work. There is a vast choice of CREST projects and activities for all ages and abilities.
Maybe you're interested in running CREST activities but not sure where to start, or maybe you have done the activities but are not sure how to submit for the Awards? Join this session and we'll inspire and guide you through the process.
The CREST Awards are FREE in Wales so don't miss out!
Please register here.
Meet the STEM Ambassador Hub for Primary Teachers. 7 October, 4 - 5pm online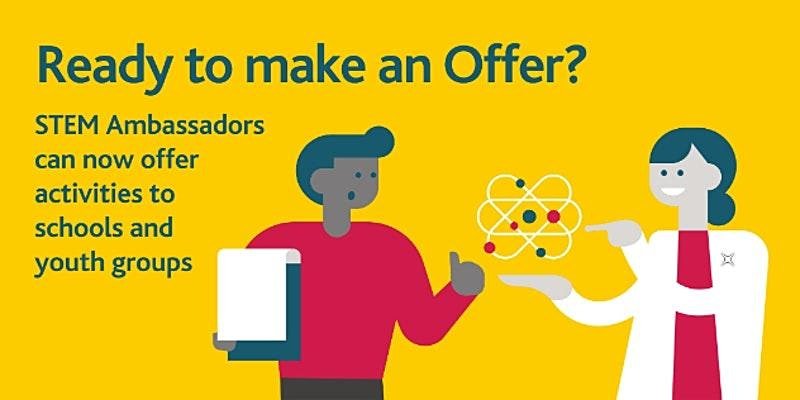 An opportunity for Primary teachers to learn more about the STEM Ambassador programme in Wales and how we can support schools at this time.
The STEM Ambassador Hub supports the teaching of STEM in schools across Wales. This is an opportunity to meet the Hub staff and to hear directly from STEM Ambassadors how they engage with schools both face to face and, more recently, virtually.
This session will concentrate on Primary schools but we are also holding similar events for Secondary schools. See above for details.
Please register here.
REGISTER NOW to Join in the Great Science Share for Schools 2021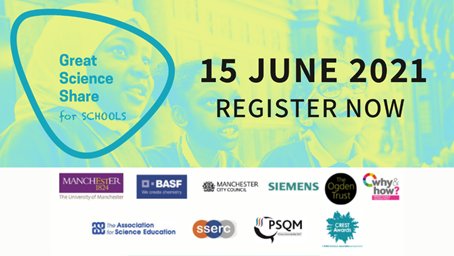 An annual campaign to inspire young people to share their scientific questions with new audiences.
The Great Science Share for Schools is the award-winning campaign that invites 3-14 year olds to share their own scientific questions and investigations, to raise the profile of science in schools and communities, and inspire young people into science and engineering.
So much preparation is already underway to make 2021 even more successful. Keep up to date with what's on when by registering your interest. There will be monthly announcements and activities culminating on the 15th June 2021.
Register now to be first to know what's new!
Details here.
ESERO-UK Primary Teacher "Space" CPD Wednesday 7th October 2020 4.30pm - 5.30pm and again Thursday 15th October 2020 6.30pm - 7.30pm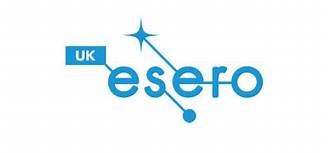 The topic of Space is fascinating for all ages. But did you know that we can use "Space" as a context of delivery through which much of the primary science curriculum can be taught? This is a great way of engaging young students and inspiring them in those all-important STEM subjects.
In this free online session, we will show you a fantastic range of quality assured resources developed by ESA and ESERO-UK (European Space Educational Resource Office) which can be used free of charge to support you. From material science to forces, plants to chemistry, there is something there for everyone. Each resource is designed to link specifically to the National Curriculum and is laid out in such a way that is easy to follow and implement.
We will also help to support your school to reflect on your long-term planning for science and help colleagues to gain confidence in transforming either individual classrooms or indeed whole schools into "space rich" learning environments. These free 1-hour sessions will be held via the Zoom online platform. To reserve your place, follow the links next to the date chosen below.
These sessions are aiming to support teachers in Wales but are open to any UK primary school teacher.
Jo Richardson FRAS Dr. Paul Roche Space Detectives Physics & Astronomy, Cardiff University ESERO-UK Space Champion ESERO-UK Space Champion (Wales)
Enquiries: paul.roche@astro.cf.ac.uk
ASE Cymru ITE TeachMeet. Tuesday, 13 October 6.30pm
Let's support each other.
At this difficult time, we are running online TeachMeets which are open to all. We aim to support PGCE students and NQT teachers by sharing good practice with a focus on how you can make the best use some of the many resources available. This TeachMeet will focus on resources/ideas that will help teachers with this 'part time learning/teaching' and how to manage during this turbulent academic year . The event will be supported by the IOP, RSC and others.
Come along and meet like-minded colleagues from across Wales and be inspired!
The event is free but please register here.
IOP Wales Physics Forum. Thursday 15th October, 7 - 8pm Online.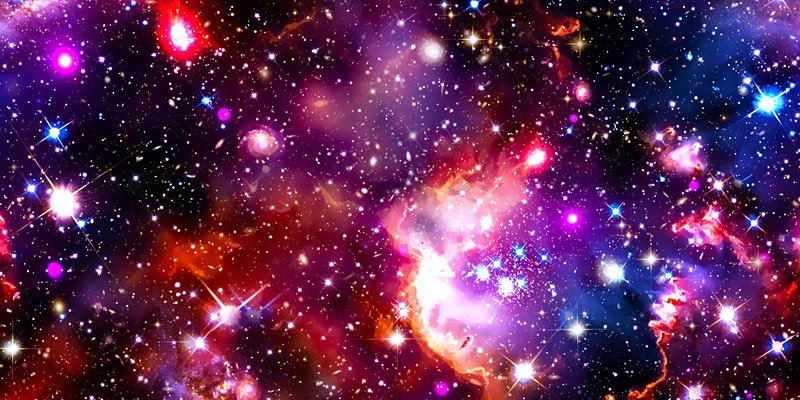 Join us for the IOP Wales Physics Forum - an opportunity to discuss ideas and resources as well as development that are ongoing in schools. Cerian Angharad and Keith Jones will be the hosts and will give plenty of opportunity for participants to share resources and ideas with colleagues.
Open to teachers, PGCE students and school technicians and anyone else with an interest in Physics education in Wales.
Please book here.
Launch of Tomorrow's Engineers Code. Thursday 15th October, 12 - 1pm Online

About The Code
Engineering is a varied, stimulating and valuable career and we need to work harder than ever to ensure that it is accessible for this generation of young people – for their own life chances and so that we have a diverse and insightful workforce that enables the UK to thrive.
From an idea at a Year of Engineering roundtable to a code shaped by more than 100 organisations and individuals, we have created a framework to maximise impact. After this launch event, we'll be inviting organisations to make a commitment to work together, to collaborate for change.
The launch
This marks the start of a new approach to engagement, with Professional Engineering Institutions, FTSE 100 corporates, SMEs, government departments and universities working towards common goals to increase the diversity and number of young people entering engineering.
Join the virtual launch to hear from some unexpected voices who'll prompt us to think about things a little differently. There will also be opportunities to network and meet members of the Advisory Board.
Who should attend?
This event is open to senior leaders and practitioners responsible for decision making linked to the funding, design and/or delivery of engineering-inspiration activities, including STEM programmes dedicated to inspiring young people into engineering.
Register here
ASE Science on Stage workshop. Wednesday, 21 October 5 - 6pm Online
Science on Stage is a unique event. It brings together teachers from across Europe sharing teaching ideas and projects that delegates have been involved in. The UK has a number of delegate places and teachers from across the UK can submit a project idea - primary or secondary. Successful projects will then be invited to join the delegation to go to Prague in 2022.
This event will bring together successful delegates from past festivals to share their experiences, good teaching ideas they saw at past festivals, and some of the teaching ideas they themselves shared with teachers from across Europe.
Register here.
Technocamps Education Conference: Digital from a Distance. Thursday 22 October, 10.15am - 15.45pm Online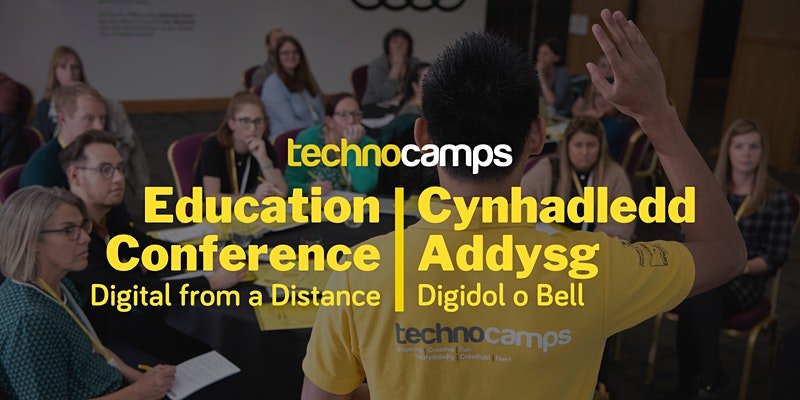 We're hosting our first ever virtual Education Conference! We've got a wide range of talks relevant to primary and secondary schools.
Topics include Digital Technology GCSE, Minecraft for Education and Machine Learning in the Classroom! Talks will be announced soon...
Feel free to drop in to sessions where you're available. Links will be sent closer to the event.
Book here.
November
ASE Autumn Conference Online - Engaging Science in a Changing World. Saturday 14 November 9.15am - 3.40pm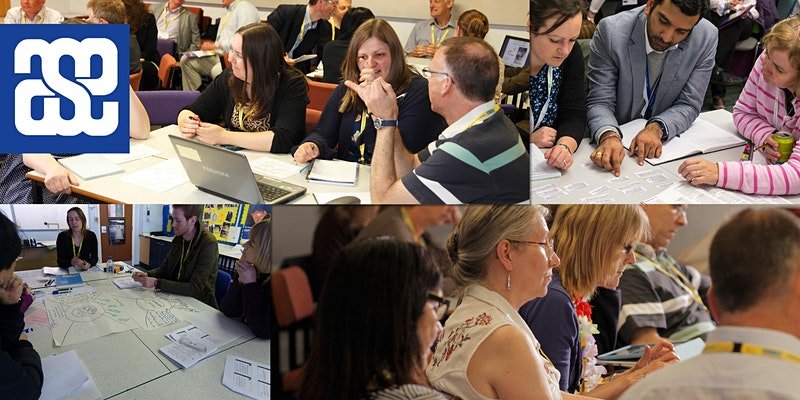 An online conference for teachers of all phases & stages (Early years to post 16; ITT/NQT to more experienced) organised by ASE members from Yorkshire and the North West.
Details of the event, including a timetable of talks throughout the day can be found on the booking page.
Book here.
Technocamps Teachmeet: Secondary Teacher Meet CPD. Thursday 19 November 6 - 8pm Online
Join us for an evening of free CPD with a series of related talks from leading Computer Science educators across the UK.
This virtual event is hosted by Adam Speight CEO of Mr Speight Consultancy alongside Stewart Powell, Technocamps Operational Manager. Both have substantial experience working with schools to support the delivery and development of the Computer Science and Digital Technology Curricula in Schools.
Each of our speakers will be introduced via a short pre-recorded video that focuses on a particular aspect of learning. All our contributors are experienced educators who will be available for Q&A during the webinar.
The webinar is suitable for all secondary school teachers especially those delivering Computer Science and IT.
Details and booking here.