Last updated: 16 November 2018
November 2018
World Antibiotics Week 13-19 November - free resources from GSK STEM Education
GSK STEM Education believes in the magic of science for students and their teachers everywhere.
To support Key Stage 3/third and fourth level science teachers, GSK STEM Education has created a unique set of free educational resources to support learning in the classroom. Focused on STEM and designed to inspire students and add real-world appeal to lessons, they include focused curriculum linked independent learning tasks, creative Lab activities and inspirational films, making them easily adaptable to fit in with lesson planning.
Students can explore the real-world application of STEM subjects, with the aim of inspiring the next generation of scientists and engineers to help develop the ground-breaking ideas of the future.
World Antibiotics Week is 13-19 November and GSK STEM Education invites students and teachers to start the conversation, about diseases and the medicines needed to prevent them, with the 'New Ammunition' resources on medicine making and development.
By registering on the GSK STEM Education website, teachers can receive a free, periodic table poster updated with new elements, for their classroom wall.
I'm a scientist - get me out of here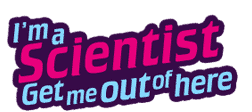 Get your students excited about science!
An event where school students get to meet and interact with scientists online. Years 5-13
Your students challenge the scientists over fast-paced online text-based live CHATs. They ASK the scientists anything they want, and VOTE for their favourite scientist to win a prize of £500 to communicate their work with the public.
Students see that scientists are normal people, learn that science lessons relate to real life, and become more enthused about science.
There is an event running during November with 60 scientists taking part.
Register your inerest now to get involved in the next event in March 2019! All details here.
Tim Peake's Spacecraft is coming to Wales!
National Museum Cardiff is hosting Tim Peake's Soyuz spacecraft this autumn.
We watched as he broadcast live experiments, spacewalked and ran a Marathon on the International Space Station. Now we can see the capsule that returned Tim Peake to Earth as part of its UK Tour, thanks to the Science Museum Group's partnership with Samsung.
The Soyuz TMA-19M descent module and the spacesuit Tim wore on the Principia mission will be on display from November 2018 until February 2019.
Entry to the exhibition is FREE, but booking is essential. Online teaching resources will support visits at KS3 and KS4.
Teachers of students aged 13+ could also book for Space Descent VR with Tim Peake. Using Samsung Gear VR technology, it offers a 360° experience inside a Soyuz capsule from the pilot's seat, following Tim's journey back to Earth from the ISS. There is a cost per pupil.
For more information please see https://museum.wales/cardiff/learning/ks3_4/ or contact heather.jackson@museumwales.ac.uk.
ASE Cymru meeting - Physics for the Non Specialist. Techniquest Glyndwr. 13 November 4.30pm
This workshop will introduce ideas for teaching Physics at primary and secondary level.
Would you like to understand some of the misconceptions students have, and how best to address them?
This twilight has been designed to focus on the key principals needed to teach physics effectively through the use of stimulating practical activities and demonstrations. We will explore and refine the understanding of key topics like electricity, magnetism, energy and forces. We will look at cutting edge research that will link the learning to students' everyday lives and look at scaffolding the learning to show rapid and sustained progression.
This. workshop is suitable for primary and secondary teachers as we will split into 2 groups
This workshop will be presented by Graham Perrin, Keith Jones, Cerian Angharad and Anthony Clowser - Supporting Physics Network in Wales
We are able to offer this as a free event due to the generosity of the host school in providing the venue and the organisers/presenters donating their time. Please support ASE to provide these events and gain all the other benefits of membership for yourself by joining here
Please forward to anyone other teachers or student teachers you know who may be interested.
To book go here
---
Renishaw workshops for primary schools
For students at primary (yrs 5&;6) and secondary schools throughout South Wales, Renishaw's education outreach workshops provide an exciting hands-on experience of real-world engineering. For teachers, they offer an ideal opportunity to pro-actively engage classes in science, technology, engineering and maths (STEM) subjects.
Held at our state-of-the-art Fabrication Development Centre (FDC) in Miskin, our half-day and full-day workshops are completely FREE and can even be tailored to meet the needs of individual school curricula.
With strong core curriculum links, the workshops offer a range of different engineering STEM oriented activities including: Considering a career in engineering; 3D printing and Computer Aided Design (CAD); Electronics; Engineering; Coding and software; Science - Superstar CREST awards
More information here
The National Education Show. November 16. Cardiff City Hall

The National Education Show, returning to Cardiff City Hall for the second year, is Wales' biggest education conference. It aims to raise standards of education in Wales and bring a host of teachers, school staff and educational specialists under one roof for an all-day showcase and exhibition.
With over 50 seminars, 100 exhibitors and 4,000 visitors, the event is ideal for INSET days and teacher training days – covering a range of topics such as mental health, leadership, SEND and much more.
More seminar descriptions and speaker biogs here http://www.nationaleducationshow.com/seminars. For help or advice when booking, or to book a large group of people, call 02922 400382 or email info@nationaleducationshow.com.
Wales Gene Park Sixth Form Genetics Conference, Wrexham. Tuesday 20th November 2018, William Aston Hall, Glyndwr University, Wrexham
Free event for year 12 and 13 students! Join us to hear about the latest advances in genetics and genomics from expert speakers!
Further details and booking here
Chemistry Quiz Night (Year 12/13) 6pm – 8.30pm, 21 November 2018, Alun Roberts Building, Deiniol Road, Bangor, LL57 2UW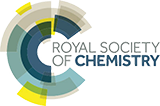 Join us for a fun Chemistry Quiz to celebrate Chemistry Week. The evening will feature three fast-paced PechaKucha talks from chemistry professionals and a general chemistry quiz – with pizza! There will also be the chance to chat about Undergraduate Chemistry courses with lecturers from Glyndŵr and Bangor Universities.
Contact Del [mccallumd@rsc.org] for more information.
Hands-on Chemistry!
National Museum Cardiff. CF10 3NP.
Saturday 24th November 2018. 11:00 - 16:00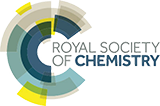 Join scientists to celebrate National Chemistry Week.
Whether you know it or not chemistry has a huge effect on your day to day life. Do you like well risen bread? Like breathing?! All down to chemistry!
There will be experiments and hands on activities
More information can be found here.
Wales Gene Park Sixth Form Genetics Conference, Cardiff. Wednesday 28th November 2018, St David's Hall, Cardiff
Free event for year 12 and 13 students! Join us to hear about the latest advances in genetics and genomics from expert speakers!
Further details and booking here
December 2018
---
It's a Christmas Cracker
6th December 2018 4.30pm -6.30pm
Coedcae School, Trostre Road, Llanelli. SA15 1JF
Join primary and secondary teachers to share ideas about projects and ideas and lots of top tips that can be used in the Science Classroom . Ideas for STEM Clubs as well as plenty of resources for you to take away.
Everybody who takes part will receive a free Book at the event.
You can offer a 5 or 10 min presentation - it's the taking part that matters!
Sue Quirk, ERW will introduce ideas about some current STEM opportunities
We are able to offer this as a free event due to the generosity of the. hosts/organisers/presenters donating their time. Please support ASE to provide these events and gain all the other benefits of membership for yourself by joining at: https://www.ase.org.uk/membership/membership-category/
Tea, coffee and refreshments will be provided free of charge
To book go to https://asecymruchristmascracker.eventbrite.co.uk
Become a Registered Scientist, Technician or a Chartered Science Teacher. Cardiff 11 December 4.30pm
Have you thought about registering as a Registered Scientist or a Chartered Science Teacher. Are you a technician with lots of skills and experience - then join us for an informal discussion about the Awards. There will be information on how to apply, how to find the correct evidence and how to fill in the forms.
Teachers with CSciTeach accreditation will be on hand to answer questions.
If you have improved as a teacher, have a science degree, qualified teacher status and have been teaching for a minimum of two years then consider applying for a Registered Scientist Award (RSci). RSci is a formal stepping stone to show improvement in your standard from qualifying.
Chartered Science Teacher (CSciTeach) is a chartered mark recognising excellence in science teaching and learning. Gaining CSciTeach demonstrates your commitment to your profession and can help you to advance your career.
Registered Science Technician (RSciTech)
Are you an experienced technician with demonstratable skills and experience? Have you considered applying for a Registered Science Technician Award (RSciTech)?
Find out more about the benefits here
Book your place here.
January 2019
ASE Annual Conference 2019
09 - 12 January 2019, University of Birmingham, B15 2TU
The Association for Science Education, ASE's Annual Conference is Europe's largest science education CPD conference. It is the most cost-effective, subject-specific CPD for all teachers of science. Build the ASE Annual Conference into your School Development Plan.
This National conference brings together the best speakers and practitioners all in one place.
The 350 sessions and 2,000 delegates, enable you to focus on your school's priorities, develop your own subject knowledge and learn from other teachers.
Cascade the ideas, approaches and resources to your whole team.
More details here