May
Teachmeet: Take Charge - be part of a brighter future. Wednesday 11 May 4 - 5pm. Online

This month's Welsh chemistry teachers network meeting is a joint session for primary and secondary science teachers. In collaboration with SeeScience and ASE it is all about getting involved with Take charge: a global battery experiment, Engineering UK's Energy Quest and the Great Science Share campaign. Energy Quest is a programme that has been developed to unlock the learner's inner engineer whilst exploring sustainable energy sources. The Great Science Share campaign promotes young people's scientific curiosity and communication.
This event is an online session for KS2 and secondary teachers organised by the Royal Society of Chemistry as part of our secondary series.
Details and booking here.
Llanelli Wetland Centre: Supporting you and your school. Wednesday May 11th 4pm – 4.45pm. Online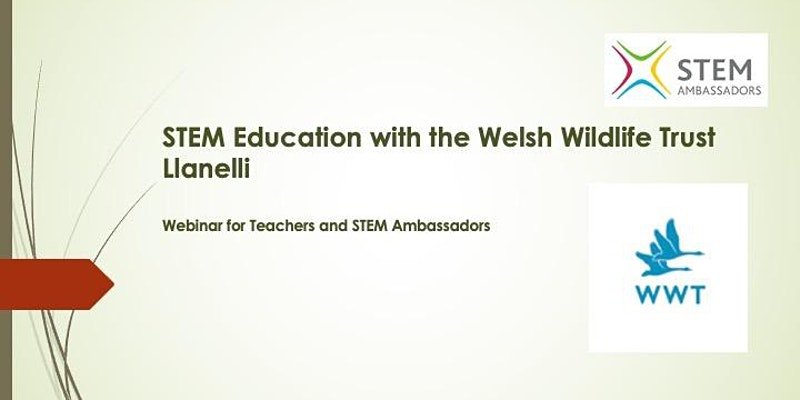 Webinar for Ambassadors and Teachers from STEM Education with Welsh Wildfowl and Wetlands Trust.
STEM Ambassadors will gain insight into outdoor learning experience and resources for engagement.
Hear from the WWT learning team how a visit to Llanelli Wetland Centre can bring your science curriculum to life with hands-on learning sessions for all ages and abilities.
You will also find out about Generation Wild, their new nature connection programme for schools in economically disadvantaged areas. This includes FREE school visits (including FREE transport), FREE visits for families and a specially designed website to encourage continued nature-connection activity at school, at home and in local greenspaces.
As an added incentive, they have kindly offered to provide a free family visit ticket for all teachers that attend the session.
Come and find out the range of visits and resources they have to offer.
Book here.
IOP Wales Physics Teachers' Forum. Thursday 12 May 7pm. Online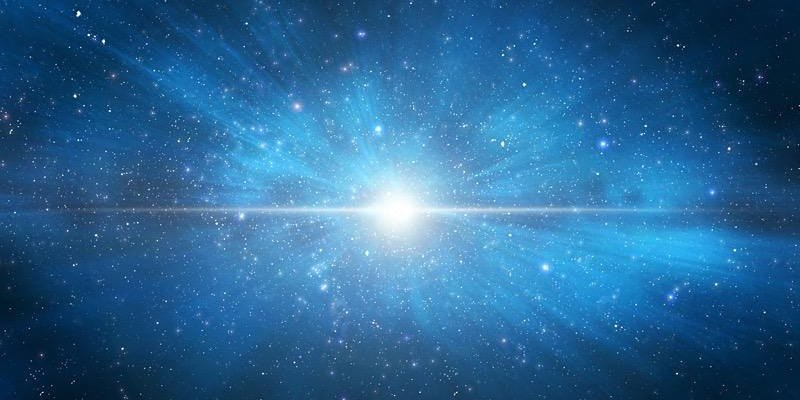 The IOP Wales Physics Teachers' Online Forum is a fantastic opportunity to join up with other teachers of physics from across Wales and beyond to share ideas and resources.
It is really enjoyable to listen in to these sessions and you can take part as much or as little as you want.
The Forum is a good opportunity to find out what colleagues in other schools are doing.
All teachers or school technicians (in fact anybody) with an interest in Physics teaching are welcome (physics specialists and non-specialists, NQTs ECTs and trainee - ITE, PGCE - teachers).
Book here.
RSC Science and the Senedd. Tuesday 17 May 12.00 noon–7.30pm. Senedd, Cardiff Bay
The Royal Society of Chemistry's 18th annual Science and the Senedd event will be held at the Senedd and the Pierhead, Cardiff Bay, on Tuesday 17 May 2022.
This year's theme will be Building our Future: Research and Innovation in Wales.
Designed to foster close relations with policymakers and key stakeholders, Science and the Senedd is organised on behalf of, and in cooperation with, the Welsh science and engineering community.
Details here.
National Numeracy Day. Wednesday 18 May
Together we can help everyone feel good about numbers. It's National Numeracy Day's 5th birthday on 18 May and you're invited to the party!
Whether you're a primary school, secondary school, homeschooling, nursery or community group, sign up to get your free digital pack.
Your digital pack will include:
Ideas and printable materials to support activity planning

School Number Heroes competition to win a mega-bucks bundle of numeracy prizes for your school (for pre-school to Y8 children)

Celebrity lesson starter video with activities and games (for primary schools)

Number confidence resources to help all age groups, from 0-18, feel good about maths

Resources to support staff and parents

Opportunities for volunteer visits, STEM ambassador talks and more!
All details here.
National Numeracy Day with STEM Ambassadors. Wednesday 18 May, 12.30pm - 1pm and 4pm - 4.30pm. Online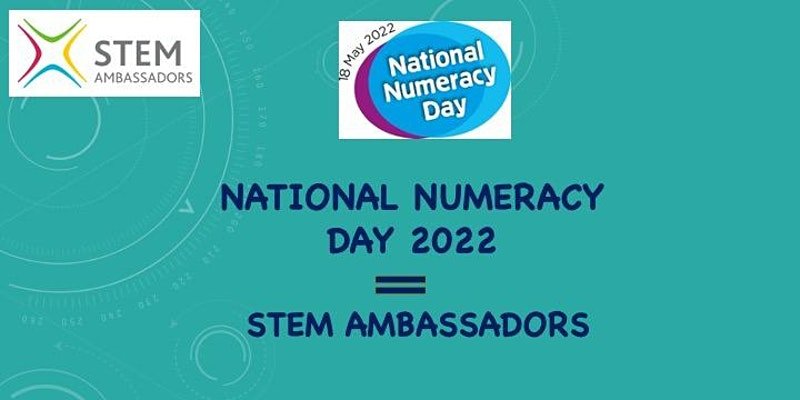 Putting the M in STEM!
STEM Ambassadors will offer a short maths activity and demonstrate how maths is used in their work.
Each Ambassador will have 15 mins to deliver their session. It will be informal.
The aim is for teachers / pupils to explore fun and versatile applications of maths.
Book here for the 12.30pm session.
Book here for the 4pm session.
Outdoor Classroom Day. 19 May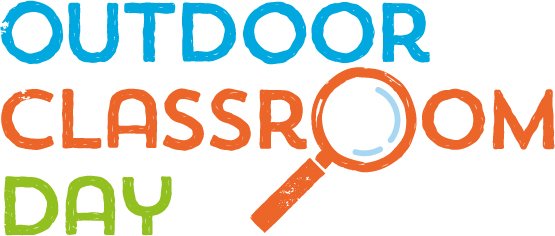 Outdoor Classroom Day is a global movement to make time outdoors part of every child's day. On two days of action each year, teachers take children outdoors to play and learn. All year round, the Outdoor Classroom Day community campaigns for more time outdoors every day.
Children are spending less time outdoors than ever before and this is affecting their health, wellbeing and development. Time outdoors – on Outdoor Classroom Day and every day – will make children happier and healthier, as well as equipping them with the skills they need for life.
More information here.
RSC - Use CChem to help inspire the next generation. Tuesday 24 May 12.30 - 1.30. Online

A webinar to learn how you could achieve Chartered Chemist (CChem) status through the work you're already doing in chemistry education.
Inspiring the next generation of chemical scientists is a vital part of your role as an educator. By sharing your passion, you can make a real difference to the chemistry community and demonstrate your dedication to promoting your discipline. As a Chartered Chemist (CChem), you join an international network that drives innovation by working continuously to develop their skills using a structured professional development pathway.
Appropriate for teachers, technicians and lecturers.
Register here.
Code Club 10th birthday event - live global codealong party. Thursday 26 May. Online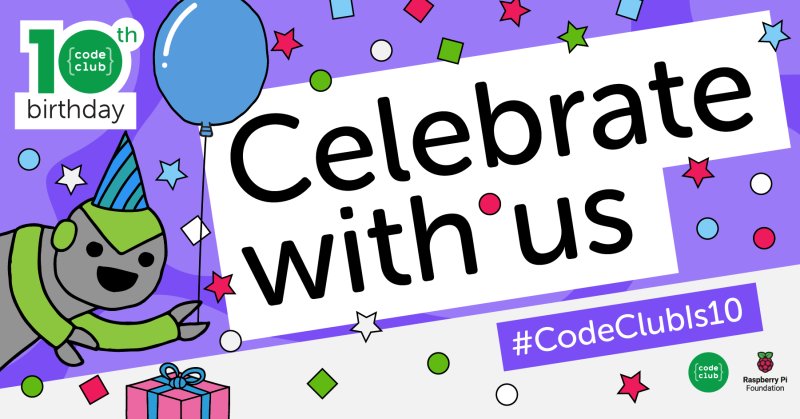 Register by Thursday 19 May!
Hip hip hooray, it's nearly Code Club's birthday. This year we will be ten!
We officially turn ten this April and to mark this amazing milestone, we'll be hosting a two week birthday celebration 16–27 May.
The highlight of our birthday is a live global codealong party on Thursday 26 May, where we're inviting you and your learners to join the Code Club team online to create a simple but fun birthday project in Scratch.
Code Club teams from across the world will host several one-hour codealong sessions over the course of the day – just pick the session time that works best for you! The codealong is aimed at young people aged 9–13 and the deadline to register is 11pm BST on Thursday 19 May.
Details here
June
'Natural History: supporting Areas of Learning in the GCSE curriculum'. Tuesday 7 June 4pm - 4.45pm. Online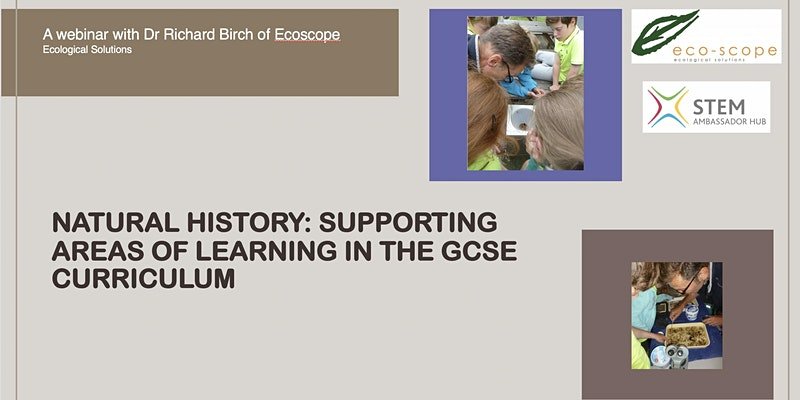 Join Dr Richard Birch a Senior Ecologist at Eco-scope.
At this webinar Richard will demonstrate the impact of practical applications of Natural History to enhance your GCSE Science Curriculum.
"The world around us is full of living things which depend on each other for survival."
Natural History is a core criterion for ecology and environment topics.
Register here.
Great Science Share for Schools. Celebration Day 14 June
An annual campaign to inspire young people to share their scientific questions with new audiences.
The Great Science Share for Schools is the award-winning campaign that invites 5-14 year olds to share their own scientific questions and investigations, to raise the profile of science in schools and communities, and to be inspired into science and engineering.
Themed activities and lessons are brought to teachers and educators, to inspire you to ask, investigate and share scientific questions you're curious about.
This year's campaign theme is Climate Action and links to the issues discussed in the world global COP26 conference in November 2021, leading up to the campaign celebration on 14th June 2022.
Register any time for access to resources and news!
Registration and details here.
The Great Science Share for Schools EVENT – Climate Action. Tuesday 14 June. Yr Athrofa | Centre for Education, 1 Kings Rd, Swansea SA1 8PH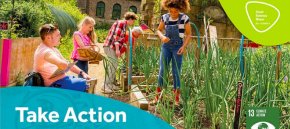 Climate Change: It's over to you now! It's time to Take Action.
What will you explore, examine and make an impact on in your local area? How can you help address the Climate Emergency?
Primary Schools are invited to join us at SA1 to be part of the Great Science Share in Wales.
Pupils will have an opportunity to quiz scientists who are working to mitigate the effects of climate change before taking part in a fun hands-on activity.
Schools are encouraged to complete a short project or activity based on the theme of Climate Change and bring their display and presentation to share with us at the Centre for Education on June 14th.
Schools can bring up to 10 pupils but facilities will be available to join the meeting virtually as well. Schools can listen to the presentations and participate in the STEM Project from their own classroom - details will be shared in advance.
Book here or contact cerian.angharad@see-science.co.uk for more details.
July
Girls into Electronics Course hosted by Cardiff University. Tuesday 5 July 9.00am - 4.00pm. Cardiff University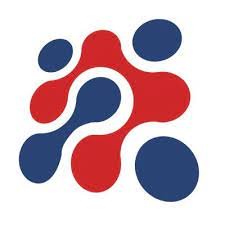 Other dates and venues available.
Girls into Electronics gives female Year 11's and sixth formers the unique opportunity to develop their interest in Electronics through a one-day course at a leading UK university, with additional content delivered online by the UKESF. Participants will find out more about Electronics and studying the subject at university level, as well as hearing from female graduate engineers working in the Electronics sector.
During the in-person day, attendees will experience a sample lecture from a senior academic, input from current students, a department tour, a Q&A with a UKESF Scholar and an introduction to microcontrollers. Follow-up online sessions will guide participants through further practical activities with the microcontrollers.
Details here.