Last updated: 19 November 2020
November
TechFest 2020. 5 to 25 November. Online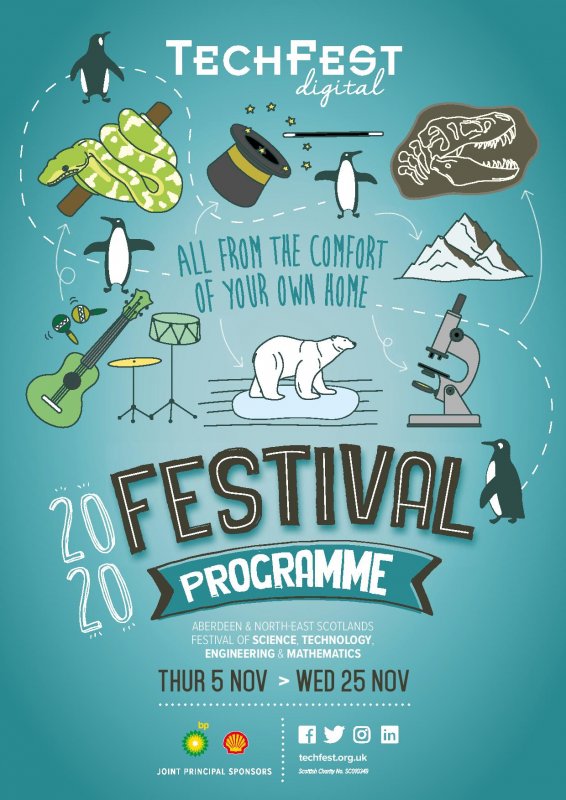 TechFest is going digital this year!
TechFest has embraced recent changes in order to continue our mission to promote STEM to a wider audience.
Launch into our first ever digital TechFest programme and we look forward to three weeks of digital presentations and activities from presenters old and new to inform and entertain you.
Our Programme is on the website and further details on how to book a place at one of the digital presentations are all just a click away.
The Activity Weekend (14 & 15 November) is many people's favourite part of TechFest so this year we have made it digital as well. We have two days filled with content from some amazing STEM sources as well as competitions with prizes you won't want to miss. Activities include Colour Detectives with Aberdeen Science Centre, Amazing Soap Bubbles with Philip Noble, Wobble Nano Jelly Experiment with Really Small Science and much more. These activities will be online for you to browse and pick your favourite experiment to try at home – remember to let us know on social media how you get on!
All details here.
ASE - The Devolved Nations ITT/Early Careers teachers TeachMeet. Thursday 19 November 7.30 - 8.30pm Online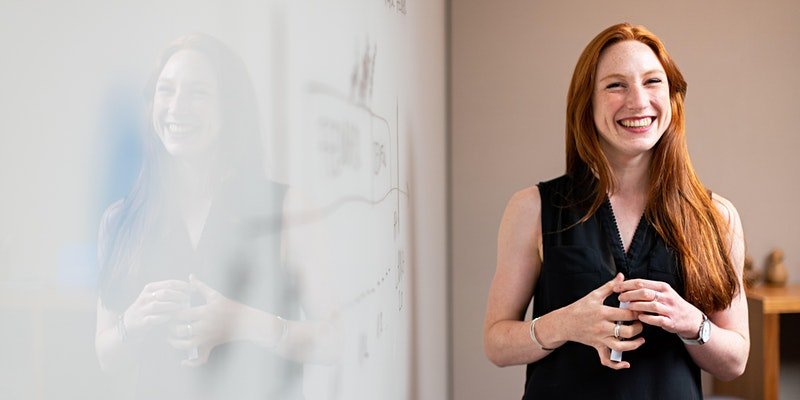 Join us for the first Devolved Nations ITT/ Early Careers teachers TeachMeet
Come and share ideas and resources - your experiences of your first term/year of teaching. What are going to be the biggest barriers and obstacles during the next term - how can we overcome them together? An excellent opportunity to share best practice. Who wants to reinvent the wheel?
ASE TeachMeets are an informal, fun and inspiring way for teachers to share ideas with one another. People come to share or just to listen. Those who want to share a resource, a teaching approach or any great idea to help teachers and their students do a short presentation. Five minutes is a typical length and using a PowerPoint and providing materials are entirely optional.
Come along and meet like-minded colleagues and be inspired!
Details and registration here.
Technocamps Teachmeet: Secondary Teacher Meet CPD. Thursday 19 November 6 - 8pm Online
Join us for an evening of free CPD with a series of related talks from leading Computer Science educators across the UK.
This virtual event is hosted by Adam Speight CEO of Mr Speight Consultancy alongside Stewart Powell, Technocamps Operational Manager. Both have substantial experience working with schools to support the delivery and development of the Computer Science and Digital Technology Curricula in Schools.
Each of our speakers will be introduced via a short pre-recorded video that focuses on a particular aspect of learning. All our contributors are experienced educators who will be available for Q&A during the webinar.
The webinar is suitable for all secondary school teachers especially those delivering Computer Science and IT.
Details and booking here.
Spotlight on Sustainable Energy Science. Friday 20 November 4pm – 5pm Online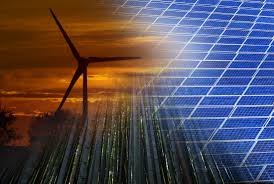 STEM Ambassador Sarah-Jane Potts will introduce her new workshop sessions for KS2/3 pupils on Sustainable Energy. Sarah-Jane can deliver these sessions as a virtual class for pupils.
Using the materials from her work as a Mechanical Engineering Researcher, Sarah-Jane illustrates the importance of Sustainable Engineering in everyday life. This is a marvellous opportunity to explore the adaptation of working with schools online and gain insight into Sustainable Energy Science.
Register here.
Saturday STEM Spectacular. Saturday 21 November 10am - 2pm Online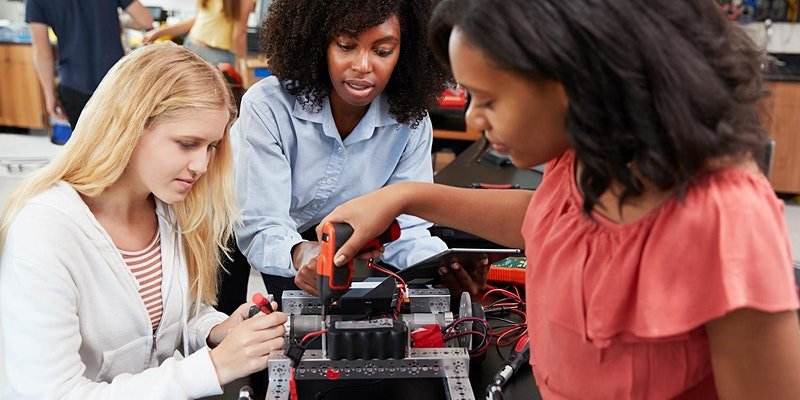 The Saturday STEM Spectacular (organised by the ASE and Wolverhampton University) is an event aimed at people of all ages. The event will showcase many exciting STEM based activities for the very young to older people. It runs from 10-2pm on Saturday 21st November 2020 and is an online event. A Zoom link will be sent out to you a couple of days before the event. The sessions will be streamed on You Tube.
The day will begin with activities aimed at the 5 year olds upwards but will include activities that will inspire pupils, students, teachers, parents, guardians and others.
There will be 5 of these sessions including, for example: foraging and finding out, awesome surfaces-the types of surfaces that you have never seen before. Each will offer a couple of hints and tips for teachers too.
Details and booking here.
Computing and Interaction - Lecture - Dr Fiona Carroll. Wednesday 25 November 12:00 - 13:00 Online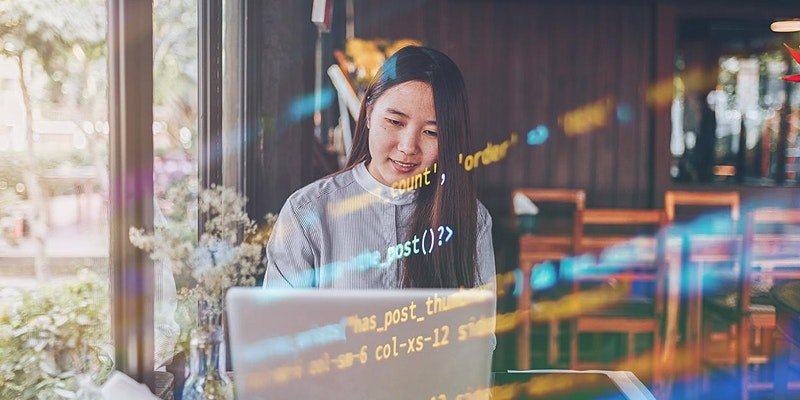 A lecture regarding the use of and interaction with machines - what does it mean to interact with computers?!
The user-interface is the point of contact where humans and machines meet in order for an interaction to take place. The main purpose of this lecture is to explore what we mean by interaction and how we might design for effective interactions. The lecture will discuss old and new technologies and in doing so, it will cover concepts such as usability and the design for human wellbeing. It will also take you step by step through a design thinking approach and the design of an interactive pop-up book.
Book here.
How can STEM Ambassadors support CREST Awards in schools? Wednesday 25 November 4.30 - 5.30pm Online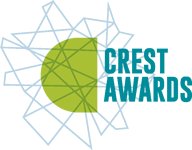 Join us for an informal session to discuss how STEM Ambassadors can be involved with CREST Awards in schools across Wales. CREST Award projects and activities are STEM related and highly flexible. Teachers can run them as part of the curriculum or as STEM Club activities. Pupils can work on them individually or in teams and many of the activities are appropriate for children to do at home. There is a CREST Award to suit every age and every ability.
For older pupils working towards Silver and Gold awards, it is usual to have the support of an industry mentor but younger pupils can also benefit from the input of an external STEM specialist.
This session is appropriate for Primary and Secondary teachers as well as STEM Ambassadors. Each school that books will receive an early Christmas present!!
Register here.
A STEM Learning session: STEM Clubs - What is a STEM club and how can I run one during a pandemic? Thursday 26 November 3 - 4pm Online
Learn what a STEM club is and how you can run one given the limitations and restrictions in place in schools due to COVID-19.
In this webinar, learn what constitutes a STEM club... perhaps you already run one and don't even know it! We will also discuss the ways in which you can start a new club or continue to run an existing club given the logistical complications at school caused by the COVID-19 pandemic. We will hear from Rohima Crook from digital learning organisation Raspberry Pi, and STEM club leaders Rhian McClarence, Paul Treble and Leonie Briggs will talk about how they run their clubs and what their plans are for the future. Ask our speakers your questions or seek advice and share your own experiences.
Details and booking here.
IOP Wales Physics Forum. Thursday 26 November 7- 8pm Online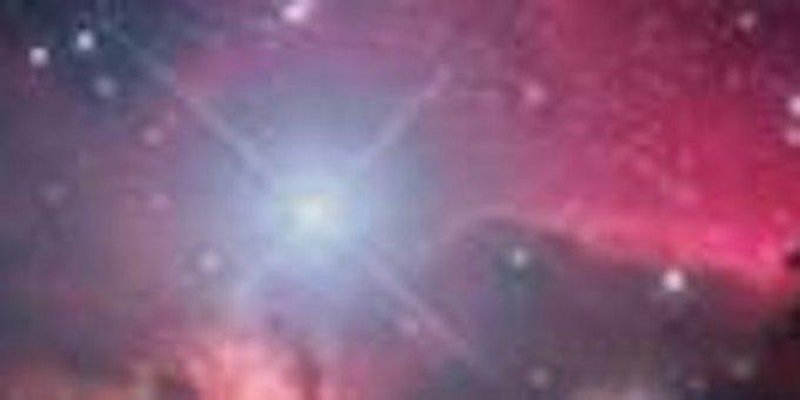 Bringing Physics teachers together.
Join Physics Teachers for an informal conversation to discuss, chat and share ideas and resources in an informal environment online.
We will offer a short presentation by a guest speaker for 10 mins followed by informal conversation. There is also an opportunity to offer a short talk.
Details and booking here.
IOP Workshop - WJEC GCSE Physics Unit 1.4 - Domestic Electricity. Monday 30 November 6pm Online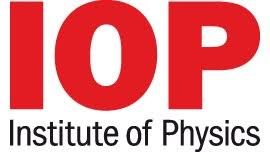 The Institute of Physics in Wales are hosting workshops that will cover the teaching of the WJEC Physics GCSE Curriculum.
Ideas for teaching, useful resources and more.
We'll cover points such as:
What's a Watt?
Calculating the cost of our electricity;
The A to G of Power ratings;
Learning to love a.c./d.c.;
Don't let household circuits run rings round you!
Is it worth it? – the cost effectiveness of domestic energy generation;
Energy transfers- where physics meets maths.
Register here.
December
Creativity and Computing - Lecture - Dr Fiona Carroll. Wednesday 2 December 1 - 2pm Online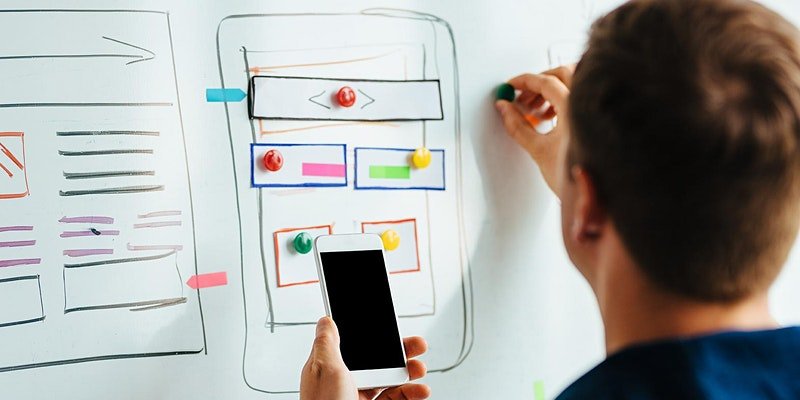 Dr Fiona Carroll delivers a session on the relationship between creativity and computing.
This lecture is about creativity and computing. It will draw reference to where we are currently with technology and where we need to be (i.e. it will highlight the skills needed to shape industry structures and labour markets for 2030). It will discuss what we mean by creative thinkers and creative problem solvers and how technology needs to be about creative technology that incorporates ethical, environmental, social, cultural and human needs. The lecture will demonstrate some creative Technology projects and highlight why creative computing is the way to go for a sustainable and happy future.
Book here.
Spotlight on Talking Tech with BCS South Wales. Wednesday 2 December 3pm – 4pm Online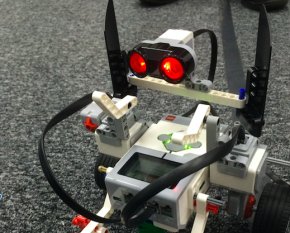 An introduction to a brand new workshop with STEM Ambassadors at the British Computer Society for Wales. For the past few years BCS Ambassadors have delivered very successful schools and community workshops using Lego Kits and Mindstorms robots.
Here they will showcase a new suit of activities with videos, live programming and discussion on the exciting world of Lego Robotics Design and Build. Using new interactive format, the group will show how these activities cross many curricular topics for KS2 and 3 pupils.
Register here.
Greenpower Goblin CPD Day. Thursday 3 December & Monday 7 December 3.30 - 5.15pm Online

Greenpower Education Trust is a UK based charity which gets young people enthusiastic about science and engineering by challenging them to design, build and race an electric car. This course is specifically for Primary school teachers who want to learn more about Greenpower projects and STEM enrichment.
The course is provided by the Prince's Teaching Institute (PTI) and fully-funded by Cummins UK and is free for primary school teachers to attend.
Benefits of this free two-part course:
Get young people excited about science and engineering
Uncover innovative cross-curricular links for your lessons
Inspire pupils with a creative real world context for STEM
Learn about how a Greenpower project can enrich your curriculum
Find out more about life in the industry
What the event will offer:
• Subject specific CPD • Industry talks • STEM workshops • Creative collaboration session • An introduction to the Greenpower Goblin Kit Car project
Details here.
IOP Wales Physics Forum Christmas Quiz. Thursday 10 December 7 - 8pm Online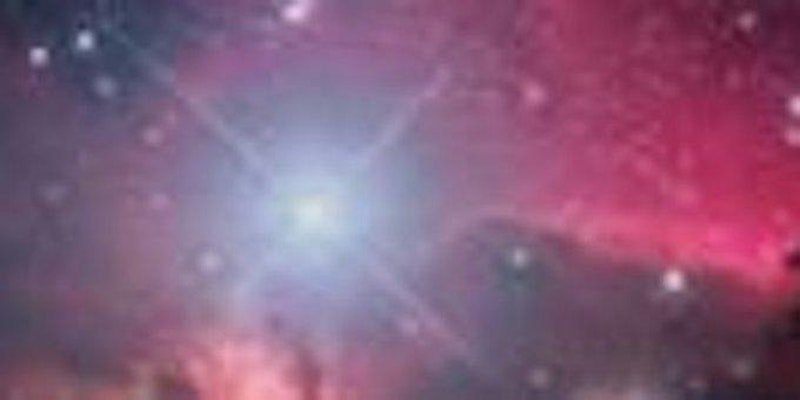 Bringing Physics teachers together at Christmas!
Join Physics Teachers for an informal quiz for jovial Christmas fun and conversation to discuss, chat and share ideas and resources in an informal environment online.
There is an opportunity to suggest questions and topics if possible.
Details and booking here.
Discover Materials this Winter. Tuesday 15 December 2020 Online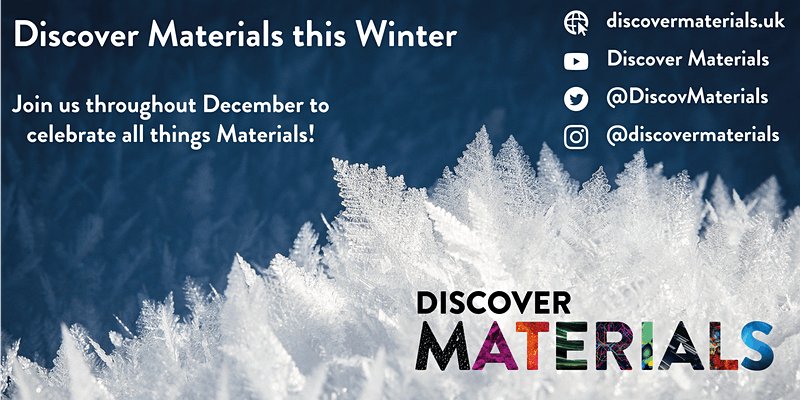 Discover and explore the wonderful world of Materials Science this Winter with our line up of great live events and talks.
Discover Materials is hosting a Live Event day that will include the following:
Live microscopy - join us live in Swansea to peer through a microscope at everyday objects (and even send in suggestion of what you would you would like to be looked at)
Winter talks - an exciting range of short talks by experts in the field of Materials Science and Engineering to demonstrate the relevance of the field
Materials Quiz - test your knowledge in the Material Science and Engineering Quiz (it could make a great end of term treat!)
Live Q&A session - an expert panel will answer your questions about careers in science and engineering, where to study and discuss how material science is integral to everyday life.
Details and booking here.
Spotlight on Jacob's Engineering. Wednesday 16 December 3pm – 4.30pm Online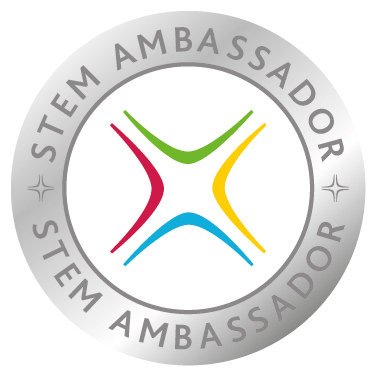 Teachers and STEM Ambassadors are invited to attend this session.
Step into the world of Jacobs Engineering with their STEM Ambassadors. A spotlight on the many career routes and the working life of a global company.
STEM Ambassadors will also showcase the schools support they offer through a wide range of activities, challenges and diverse projects.
Jacobs become one of the largest and most diverse providers of technical, professional and construction services, including all aspects of architecture, engineering and construction, operations and maintenance, as well as scientific and speciality consulting.
Book here.