Last updated: 16 Gorffennaf 2019

July 2019
Family Day Astronomy. 20th July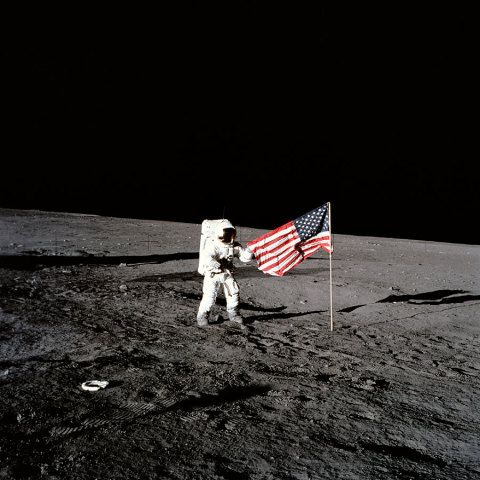 National Museum of Wales, Cathays Park , Cardiff.
On 20 July 1969 the first person walked on the moon, and the sample of moon rock within the Museum's collection was brought back to Earth. We'll have moon samples that we are borrowing from NASA and you can put your face through the Buzz Aldrin cut out to have your photo taken actually holding a piece of the moon!
Cardiff Astronomical Society will have a stand full of moon landing memorabilia, and other local astronomy societies will be coming along to fill you in on all things to do with the moon.
We'll also have games and activities for all the family to get involved with from a make your own craft rocket to playing with our planets!
Please visit the museum's website for more information.
---
August 2019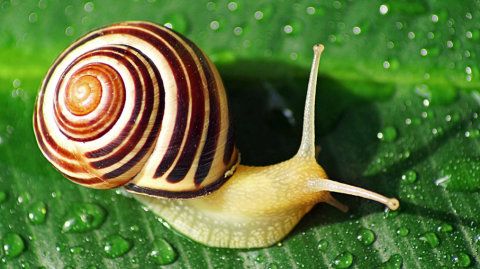 Minibeasts Workshop for families
National Waterfront Museum, Swansea
10 August 2019, 12pm & 2pm
Learn more about the wonderful mini world of the crawly and slithery variety! We will discuss a variety of small animals including cockroaches, snails, tortoise, geckos and snakes, and participants will have the opportunity to handle these fascinating creatures in real life.
In partnership with Plantasia
Tickets £3.50 per child
This workshop is for children. All children must be accompanied by an adult. Adults do not need to purchase a ticket. To book go to https://museum.wales/swansea/whatson/10724/Minibeasts-Workshop/
September 2019
The Splendiferous Science Show, National Waterfront Museum, Swansea
14 September 2019, 2pm
Cost Free
If you've ever wondered what's needed to get James' peach to fly, whether George is a genius scientist and how topsy-turvy the Twits could really be, then this is the splendiferous science show for you. Join BBC Bitesize science presenter Jon Chase as he delves into the whoopsy waffling worlds of Roald Dahl.
UK Space Conference 2019, 24 -26 September, International Convention Centre, Newport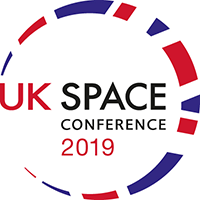 The UK Space Conference 2019 is three full days of information, inspiration and innovation. Get the latest updates from the space sector, learn from industry specialists, policy makers and thought leaders and take part in thought-provoking sessions and discussions.
The ESERO-UK Teacher Conference will once again run in parallel with the UK Space Conference. ESERO-UK, also known as the UK space education office, provides free resources, support and information for teachers to enhance the teaching of science, technology, engineering and mathematics (STEM) using space as a context.
DISCOVER SPACE is the unmissable, free-to-attend event for schools. Held alongside the UK Space Conference 2019, DISCOVER SPACE will host a series of fun and educational activites, hands-on interactive exhibits, talks and shows to capture the imagination and inspire young people to pursue careers in science, engineering and technology.
Recommended for uniformed groups and schools.
For further information, please contact info@ukspace2019.co.uk.
Theatr na nÓg, The Butterfly Hunter, Dylan Thomas Theatre, Swansea, dates in September and October
In partnership with Swansea Museum, National Waterfront Museum and Technocamps
Why are there so many different species?
Multi award-winning Theatr na nÓg invite you on an adventure with one of the greatest scientists of all time, as he seeks to answer this age-old conundrum.
Born in Wales, Alfred Russel Wallace came up with the theory of evolution at the same time as Charles Darwin after stumbling upon an unusual beetle in the Neath Valley. Set sail on a fantastic journey from Wales to Brazil and the Malay Archipelago, exploring jungles and remote islands as we follow in Wallace's footsteps and see how his theory came to light.
The play includes magical storytelling, an interactive element in which the audience embark on their own expedition and the chance to:
* Learn what life was like for Victorian explorers
* Uncover the secrets of the amazing natural world around you
* Find out how you can support nature with environmentalism, sustainability and conservation
Perfect for Years 3 and 4
Details here.
Theatr na nÓg, Eye of the Storm. Swansea 24 - 28 Sep; Bangor 21 - 23 Oct; Aberystwyth 24 - 26 Oct
In partnership with Technocamps
Best Show for Children and Young People - Wales Theatre Awards 2018
Meet Emmie Price.
For the last 5 years her life has been a whirlwind. It's a world torn between caring for her bipolar mum, pursuing a passion for tornados, and proving she's got what it takes at school. But Emmie knows one day that's all going to change. One day she's going to become a storm chaser… in America.
When an opportunity to get a bursary to study in the USA comes up can she keep her place on the course and win the STEM competition with her invention for renewable energy?
Multi award-winning Theatr na nÓg present an unmissable original musical play that's guaranteed to seize your heart and capture your mind. Set in the Welsh Valleys to a toe-tapping soundtrack steeped in Americana from Grammy Award winner Amy Wadge (Thinkin' Out Loud with Ed Sheeran, Keeping Faith) and performed live on stage by a cast of 8 talented actor musicians.
This theatrical event of courage, determination and compassion is guaranteed to inspire adults of all ages and families with children aged 8+.
Renishaw workshops for primary schools
For students at primary (yrs 5&6) and secondary schools throughout South Wales, Renishaw's education outreach workshops provide an exciting hands-on experience of real-world engineering. For teachers, they offer an ideal opportunity to pro-actively engage classes in science, technology, engineering and maths (STEM) subjects.
Held at our state-of-the-art Fabrication Development Centre (FDC) in Miskin, our half-day and full-day workshops are completely FREE and can even be tailored to meet the needs of individual school curricula.
With strong core curriculum links, the workshops offer a range of different engineering STEM oriented activities including: Considering a career in engineering; 3D printing and Computer Aided Design (CAD); Electronics; Engineering; Coding and software; Science - Superstar CREST awards
More details here
Free Marine Science Workshops for Schools
The Sea Cadets with Seafarers UK are offering marine science workshops to KS3 students across the UK, completely free of charge.
This fun and informative two-hour workshop session focuses upon buoyancy, exploring some of the scientific principles behind buoyancy and displacement and ends with a team challenge to float a vessel to support the most cargo.
For availability or more information please contact: Sally Wilkinson - swilkinson@ms-sc.org
October 2019
Biology Week, 5-13 October
Biology Week 2019 is from 5th-13th October and showcases the important and amazing world of the biosciences, getting everyone from children to professional biologists involved in fun and interesting life science activities.
Now in its eight year, Biology Week will see events take place all over the world that celebrate biology, get more people involved and aware of the subject, and encourages as many people as possible to embrace their enthusiasm for the subject.
Events get more diverse every year and can be run by anyone with enthusiasm for biology; science festivals, Big Biology Days, dino digs, competitions, lectures, fungal forays, music and storytelling - anyone and everyone can get involved.
Are you already running a Biology Week event?
If you have an event during Biology Week that you would like us to help promote and deliver, fill in our Biology Week events form and we will add it to our Biology Week calendar.
Want to get involved, but still not sure how?
Last year we made some downloadable guides to help you put together your own Biology Week event, including teacher guides.
All details here.
18th Annual Welsh Physics Teachers Conference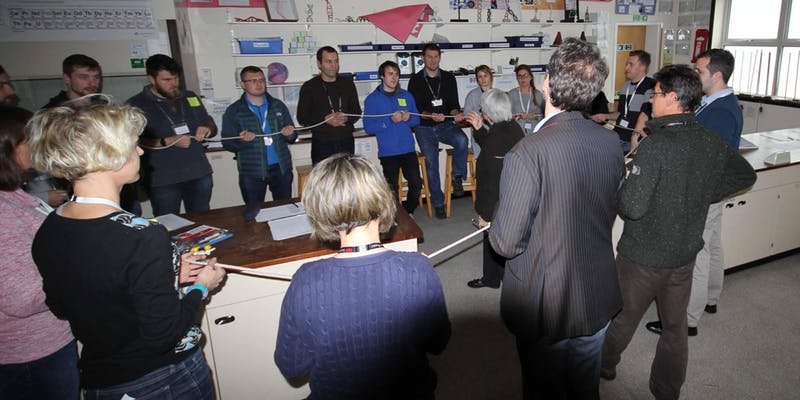 Book now for the Institute of Physics Welsh Physics Teachers Conference on 9th October 2019 at Christ College Brecon.
Speakers will be Professor Andrew Evans: Head of Department - Physics, Aberystwyth University, Professor Averil Macdonald OBE and Professor Alun Vaughan University of Southampton.
There are also a wide range of workshops to choose from.
Details and booking here.