Last updated: 18 November 2019
November
Teacher CPD: Using mysteries to improve engagement and learning in primary science… explore an innovative approach to developing primary pupils' science skills and knowledge.
21st & 22nd November 2019
Location- Conference Centre, University of South Wales, Treforest Campus, Pontypridd, CF37 1DL
A 2 day course that will:
•improve enquiry skills
•explore scientific concepts
•improve science learning in your classroom
Only £50 to attend.
Teachers eligible for a £330 ENTHUSE bursary that can be used to offset the cost of course and supply cover costs.
A two-day course that will show you how to stimulate curiosity and maintain it through purposeful classroom activities that build pupils' science skills and knowledge
The facilitators, Andrea Mapplebeck and John Walker have excellent reputations in providing high quality cpd that is effective in the classroom and fills teachers with enthusiasm and confidence in STEM.
This course is now fully booked but see details of future courses here.
Teacher CPD: Responsive teaching in STEM
28th & 29th November Time- 9.30- 3.30pm
Conference Centre, University of South Wales, Pontypridd (Lunch and refreshments provided)
How can you find out and respond to what pupils do and do not know so that all pupils are challenged, engaged, motivated, active and move forward in their learning?
Effective assessment for learning is key to ensuring that every child strives for and reaches their full potential. This course will give you the skills to do this!
This hands-on two-day course for both primary and secondary teachers will draw on best formative practices from research.
You will be able to:
Explore a range of classroom activities that can be taken away and used immediately to help you develop your responsiveness with your pupils.
Go back to school armed with ideas of how you can create and nurture a
classroom culture that has pupil learning at its heart help your pupils see that they can be empowered to become more responsible for their thinking and learning
Build pupils self-esteem and motivation to persevere and enjoy learning in science.
Techniquest manages the cpd contract for STEM Learning in Wales.
As a result this course is subsidised and so it is only £50 to attend. Teachers from state schools will receive £165 per day ENTHUSE bursary.
Book here.
Teaser packs launched for British Science Week 2020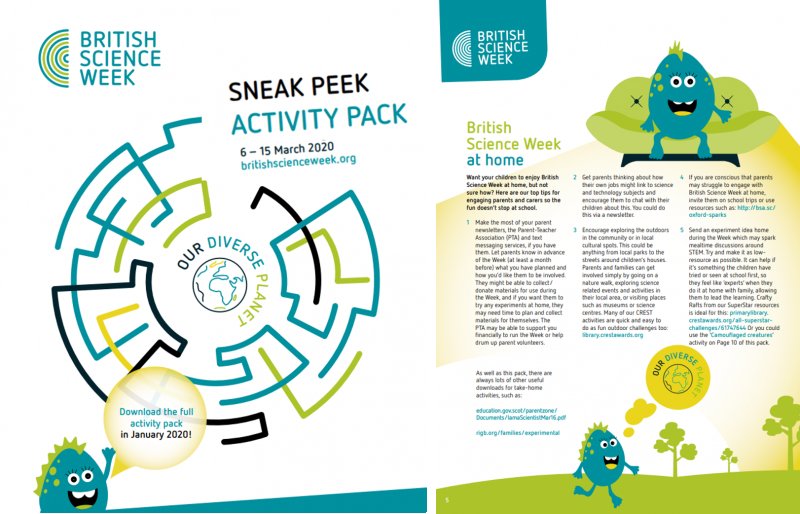 Prepare for British Science Week with the British Science Association's short teaser pack of activities and ideas, available to download now.
They have created these preview packs to help you prepare for British Science Week and each one contains two activities, poster competition information and an array of resources and ideas you can use for the Week.
The full pack with even more activities will be published on the British Science Association website in January 2020, so watch this space!
If you use the activities, don't forget to let them know, by tagging #BSW20 on social media.
Details here.
Renishaw workshops for primary schools
For students at primary (yrs 5 and 6) and secondary schools throughout South Wales, Renishaw's education outreach workshops provide an exciting hands-on experience of real-world engineering. For teachers, they offer an ideal opportunity to pro-actively engage classes in science, technology, engineering and maths (STEM) subjects.
Held at our state-of-the-art Fabrication Development Centre (FDC) in Miskin, our half-day and full-day workshops are completely FREE and can even be tailored to meet the needs of individual school curricula.
With strong core curriculum links, the workshops offer a range of different engineering STEM oriented activities including: Considering a career in engineering; 3D printing and Computer Aided Design (CAD); Electronics; Engineering; Coding and software; Science - Superstar CREST awards
More details here
Free Marine Science Workshops for Schools
The Sea Cadets with Seafarers UK are offering marine science workshops to KS3 students across the UK, completely free of charge.
This fun and informative two-hour workshop session focuses upon buoyancy, exploring some of the scientific principles behind buoyancy and displacement and ends with a team challenge to float a vessel to support the most cargo.
For availability or more information please contact: Sally Wilkinson - swilkinson@ms-sc.org
December
International Volunteer Day: 5 December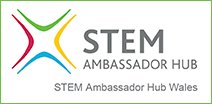 It's International Volunteer Day on 5 December and STEM Learning would love to showcase all the different ways which STEM Ambassadors can encourage and inspire young people.
Teachers, why not request a STEM Ambassador visit on this day? You can do so here.
STEM Ambassadors, STEM Learning are asking you to answer the following question:
"What's your favourite thing about volunteering as a STEM Ambassador?"
Send your response to marketing@stem.org.uk or tweet us @STEMAmbassadors using the hashtag #TalkAboutSTEM. Responses could be a whole blog, or just a sentence.


January
February
March
British Science Week 6 - 15 March 2020
It's not too soon to start planning your activities for British Science Week 2020! The theme will be 'Our Diverse Planet'.
Keep an eye on the website for details.