Last updated: 16 May 2019


May 2019
Effective leadership in science STEM Learning CPD 21 May for 2 days
SW Conference Centre, SW Conference Centre, Llantwit Road, Pontypridd CF37 1DL
Develop a toolbox of leadership ideas, which you will be able to draw on immediately and in the future to help you maximise the impact you can have in your role as a science leader in school. For more details go here
Hay Festival Programme for Schools
Thursday 23 May (Key Stage 2) and Friday 24 May (Key Stages 3 & 4)
We are delighted to announce the 2019 Hay Festival Programme for Schools, with a stellar line-up of diverse speakers offering an inspirational range of events. Headliners on primary day include Ade Adepitan with his amazing adventures, storytelling with Cressida Cowell, how to detect fake news with NewsWise and the magic of science with Steve Mould. On secondary day we have Sarah Crossan discussing her new book Toffee, Amy Lamé's LGBTQ+ history, Michael Rosen's poetry and life-writing with Alex Wheatle.
Offering 12 fantastic events to choose from each day, the programme will inspire and entertain pupils in Key Stages 2, 3 and 4. Generously funded by the Welsh Government and the Hay Festival Foundation, the events are free for all state schools.
Steve Mould is a science presenter who encourages kids, with his bold and playful approach, to discover the amazing science all around them. Lots of science can seem like pure magic and lots of magic tricks can be explained with science. Marvel at Steve's mysteries in this interactive show full of peculiar demos and find out how they work!
Details here.
---
Renishaw workshops for primary schools
For students at primary (yrs 5&;6) and secondary schools throughout South Wales, Renishaw's education outreach workshops provide an exciting hands-on experience of real-world engineering. For teachers, they offer an ideal opportunity to pro-actively engage classes in science, technology, engineering and maths (STEM) subjects.
Held at our state-of-the-art Fabrication Development Centre (FDC) in Miskin, our half-day and full-day workshops are completely FREE and can even be tailored to meet the needs of individual school curricula.
With strong core curriculum links, the workshops offer a range of different engineering STEM oriented activities including: Considering a career in engineering; 3D printing and Computer Aided Design (CAD); Electronics; Engineering; Coding and software; Science - Superstar CREST awards
More information here
Free Marine Science Workshops for Schools
The Sea Cadets with Seafarers UK are offering marine science workshops to KS3 students across the UK, completely free of charge.
This fun and informative two-hour workshop session focuses upon buoyancy, exploring some of the scientific principles behind buoyancy and displacement and ends with a team challenge to float a vessel to support the most cargo.
For availability or more information please contact: Sally Wilkinson - swilkinson@ms-sc.org
June 2019
Volunteers' Week , 1-7 June
2019
Volunteers' Week is taking place between 1 and 7 June and this is a fantastic time to recognise all the work that our STEM Ambassadors do.
If you are a STEM Ambassador volunteering or a teacher hosting a volunteer, please Tweet during the week using the #VolunteersWeek hashtag.
Science and the Assembly, 4 June 2019, Cardiff
Senedd and the Pierhead, Cardiff Bay, Cardiff, CF10 4PZ
Designed to foster close relations with the National Assembly and the Welsh Government, Science and the Assembly is organised by the Royal Society of Chemistry, on behalf of, and in cooperation with, the Welsh science and engineering community.
The theme for 2019 will be Education and Skills.
Details here.
Polymer Study Tours Teacher CPD Courses
Edinburgh Napier University 16 & 17 June 2019
Victrex, Thornton Cleveleys, Lancashire 23 & 24 June 2019
WHS Plastics, Minworth, Warwickshire 27 & 28 September 2019
The Polymer Study Tours have been designed to improve your subject knowledge, provide suggestions for practical activities and give you first hand experience of the polymer industry in action. They are a careful blend of lectures, practical sessions using readily available resources to demonstrate key polymer-related concepts, industry tours, and discussion opportunities based on detailed information sent out beforehand, and they are open to practicing and trainee teachers from all regions of the UK. The residential aspect provides the ideal opportunity to network with other like-minded teachers from across the country and we hope that you will make long lasting connections with your colleagues and the invited speakers. The sessions will all be delivered by experts from industry and academia and the Tours will include a crucial final session, led by a practicing teacher, looking at how you can use the content from the course in your classroom teaching. We have liaised closely with Design & Technology teachers when devising the programme so that it links closely with the polymer topics in the 11 to 18 curriculum. All delegates will receive a comprehensive resource pack following the event, including electronic literature and physical samples.
There are only 15 places available on each Tour so register early to avoid disappointment!
The courses have been revamped to a two-day format for 2019.
All details here.
Effective leadership in science STEM Learning CPD 17 Jun for 2 Days
Venue Cymru, The Promenade, Llandudno LL30 1BB
Develop a toolbox of leadership ideas, which you will be able to draw on immediately and in the future to help you maximise the impact you can have in your role as a science leader in school. For more details go here
International Women in Engineering Day Sunday June 23
International Women in Engineering Day is an international awareness campaign to raise the profile of women in engineering and focuses attention on the amazing career opportunities available to girls in this exciting industry.
In 2019, WES' own centenary year, INWED will aim to inspire even greater participation across the globe, both online and through physical activities, by individuals, schools, colleges, groups and organisations. We hope you will join us in ensuring this year's celebration of the outstanding achievements of women engineers throughout the world is the biggest yet!The theme for 2019 is #TransformTheFuture.

Taking place annually on 23 June, it's your day, so get involved!
More information here and sign up for news here.
Cutting-edge Biology
& Genomics
9am - 3.30pm (talks start 9.30am), 25th June 2019
University of South Wales, Glyntaff Campus Pontypridd CF37 4BD
Join Wales Gene Park, Techniquest and the University of South Wales to learn more about the latest advances in the fast-moving field of genetics and genomics. Bring cutting-edge biology into your secondary classroom with expert talks and an interactive session.
A one-day Genetics & Genomics CPD workshop for teachers, funded by STEM Learning. The day will include a series of talks from expert speakers on subjects relevant to the WJEC AS/A-level biology curriculum (topics include The 100,000 Genomes Project, epigenetics, pathogen genomics,DNA fingerprinting and more), followed by a hands-on session on DNA fingerprinting. There will also be a tour of the facilities including a visit to the Crime Scene House and a chance to hear about some of the opportunities the University of South Wales can offer prospective students!
Funding: this course is subsidised by STEM LEARNING Ltd. There isNO COST and teachers will be eligible for a £165 ENTHUSE bursary.
To apply go to: https://www.stem.org.uk/cpd/452729/cutting- edge-biology-genetics-and-genomics
Lunch and refreshments provided
For further information please contact: walesgenepark@cardiff.ac.uk
Welsh chemistry teacher and technician conference
26 June 2019 09:00-16:00, Bangor
The Royal Society of Chemistry in partnership with Bangor University, Techniquest and STEM Learning are offering a free day of presentations, discussions and workshops for chemistry teachers and technicians. There will be differentiated sessions for teachers of chemistry and for science technicians. The conference is open to all teachers, technicians, newly qualified teachers and trainee teachers.
Come along and participate in practical lab sessions, discuss issues relevant to your role – including the new curriculum and what it might mean for you, and discover the support and resources available to help you do your job.
You will be able to:
network and share good practice with other chemistry teachers and/or technicians,
develop and update your knowledge through topic-specific workshops and short presentations, and
discover a range of enriching resources to help stimulate students' enthusiasm for chemistry.
More details and booking here.
Isaac Physics Teacher Symposium Manchester June 27 and 28
(Also in Cambridge July 12 and 13)
Event details
Each free two-day symposium will be an opportunity to practise the range of questions on Isaac Physics, from Mastery to Problems. We will work through our Mastering Physics books and extend beyond these questions into related problems to develop confidence and familiarity in core topics.
It is available to teachers of Physics (GCSE or A level) and to teachers of A level Maths (Mechanics).
Every participant will be given a free set of our Skills Mastery books.
Every participant can access free teacher support after the symposium to help embed Isaac.
We would encourage you to come along, develop your skills, and discuss ideas over two days of doing physics. Your feedback will also help us to support you better.
Aims
Work in groups with other teachers to gain familiarity and confidence with a wide range of Isaac Physics problems.
Learn together as teachers, along with members of the Isaac Physics team.
Learn about the 'Skills Mastery' and 'Problem Solving' questions and the purpose of problem solving in physics.
Embed Isaac Physics assignments in your teaching and schemes of work.
Understand how to use Isaac Physics assessment data to best support your students.
Costs & Expenses
The residential symposium is free - we pay for your food and accommodation.
For state schools we will also pay reasonable travel expenses.
Details here.
July 2019
Using mysteries to improve engagement and learning in primary science
2 Jul 2019 2 Days. SW Conference Centre, SW Conference Centre, Llantwit Road, Pontypridd CF37 1DL
A two-day course that will show you how to stimulate curiosity and maintain it through purposeful classroom activities that build pupils' science skills and knowledge. For more information go here
August 2019
September 2019
UK Space Conference 2019, 24 -26 September, International Convention Centre, Newport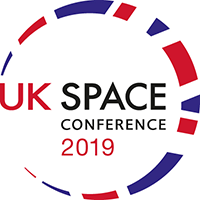 The UK Space Conference 2019 is three full days of information, inspiration and innovation. Get the latest updates from the space sector, learn from industry specialists, policy makers and thought leaders and take part in thought-provoking sessions and discussions.
The ESERO-UK Teacher Conference will once again run in parallel with the UK Space Conference. ESERO-UK, also known as the UK space education office, provides free resources, support and information for teachers to enhance the teaching of science, technology, engineering and mathematics (STEM) using space as a context.
DISCOVER SPACE is the unmissable, free-to-attend event for schools. Held alongside the UK Space Conference 2019, DISCOVER SPACE will host a series of fun and educational activites, hands-on interactive exhibits, talks and shows to capture the imagination and inspire young people to pursue careers in science, engineering and technology.
Recommended for uniformed groups and schools.
For further information, please contact info@ukspace2019.co.uk.