Last updated: 23 March 2020
March
POSTPONED!! Careers in Chemistry Workshop Training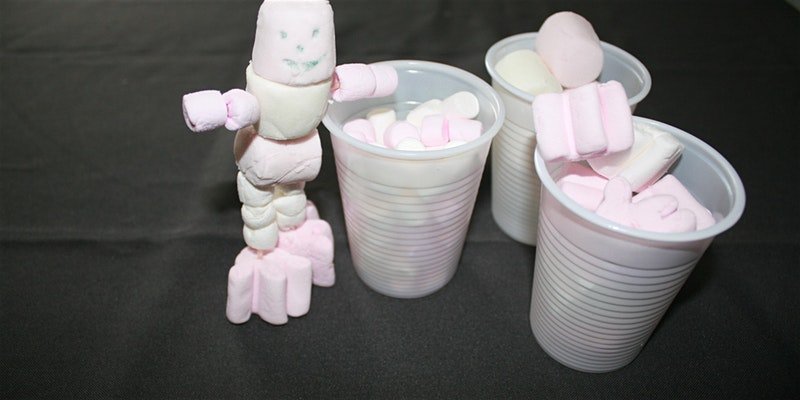 Join See Science and the Royal Society of Chemistry for a training workshop on how to deliver an interactive presentation focusing on Careers in Chemistry. An opportunity to share your passion for the subject and convince young people that a chemistry qualification opens the door to a wide range of careers options, both in and out of the lab
There are endless interesting and rewarding science-based jobs available including ones you might not have thought of. Chemical scientists make a difference everyday.
All participants will be provided with a resource pack including a presentation and a range of hands on activities that can be tailored to the audience.
All workshops will begin at 4.30pm and finish at 6.30pm
To book please use the links below:
Cardiff 16 March here
Wrexham 24 March here
Bangor 25 March here
Swansea 31 March here
POSTPONED!! Making Space Workshop Training Wednesday March 18th 2020, 4.30pm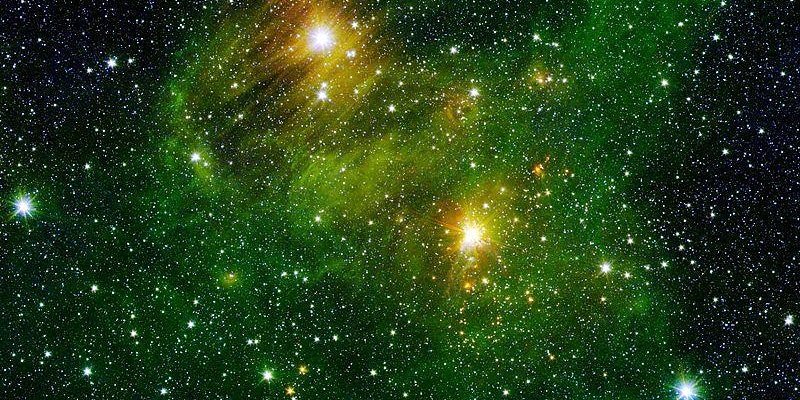 See Science, 8 St Andrew's Crescent, Cardiff CF10 3DD
Join Dr Katherine Compton in Cardiff to find out more about activities that you could offer to inspire young people to be interested in astronomy and space as part of the One Million Interactions initiative which was launched at the UK Space Agency's conference in Newport, supported by STEM Learning, ESERO UK and The Careers and Enterprise Company, in order to attract more young people into science, technology, engineering and mathematics (STEM) and the space industry, which generates billions of pounds for the economy and is creating 42,000 jobs.
"There are an enormous variety of careers available in the space sector," says Tim Peake, "and during my mission to the International Space Station I was part of a team of thousands of people working behind the scenes to make it possible.
"As an ambassador for space careers in the UK I have seen the power of professionals sharing their experiences with young people. This scheme is a great way of helping those young people take their first steps towards an exciting career in space."
This workshop will provide you with a variety of new ideas and resources that could be used at both primary and secondary level and is suitable for teachers, community group leaders, STEM Ambassadors and volunteers
Book here
April
May
Science and the Senedd, 19 May, Cardiff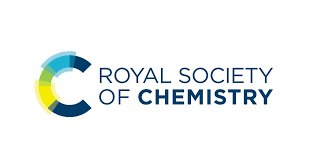 Designed to foster close relations with the National Assembly and the Welsh Government, Science and the Senedd is organised by the Royal Society of Chemistry, on behalf of, and in cooperation with, the Welsh science and engineering community.
The theme for 2020 will be Climate Science and Sustainability.
For the second year running the Welsh Government Office of Science will be organising a Future Generations Science Lecture in the Neuadd of the Senedd, during the lunchtime period from 12.00 to 1.30pm.
This lecture aims is to engage and inspire a proposed audience of 60 children (aged 11-14) with science and the possibility it holds for their futures. This is a dedicated but separately branded event, within Science and the Senedd.
Book by 13 May.
Details here.
June
The Great Science Share for Schools, 16 June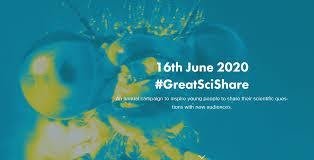 The Great Science Share for Schools is about children communicating something that they have been investigating which starts with a question that they are interested in. Already having reached over 100,000 young people since its launch in 2016, schools in Wales are invited to be part of the collaborative 2020 campaign.
No boundaries: Pupils, teachers, parents/carers, businesses and educators UK-wide, across Europe and internationally can take part. By promoting child-centred learning in science, the campaign gives young people a great chance to communicate their scientific questions and investigations to new audiences - in their own words and ways.
Improve young people's experience of science and engineering: 3 simple values provide the foundations to all campaign activity.
CHILD-FOCUSED SCIENCE COMMUNICATION
INCLUSIVE AND NON-COMPETITIVE
PROMOTES COLLABORATION
Details here.
Welsh chemistry teacher and technician conference, 24 June, University of South Wales
This event requires attendees to be registered online with the Royal Society of Chemistry's Teach Chemistry.
Registration here.
July
August
September
October
IOP Welsh Physics Teacher Conference, 7 October, Brecon
Save the date for this popular event!