Youth Industrial Strategy Competition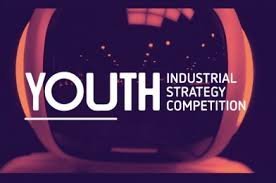 The Youth Industrial Strategy Competition is a new national STEM initiative that aims to inspire and challenge young people aged 11 to 19
It provides real-world opportunities for young people to engage with cutting-edge research and product design ideas around the four areas of the Industrial Strategy: Artificial Intelligence & Data, Ageing Society, Clean Growth, and the Future of Mobility.
We are calling on young people to enter the Competition with innovative solutions that have the potential to change our future industries, society and the environment. Finalists for the Competition will attend the national finals of the Big Bang Fair in Birmingham in March 2020 and be judged for both.
Students can work on their own or as part of a team to create their own science or technology project based on the Grand Challenges.
See Science will be able to offer some schools a free Discovery Day between July and October. If you are interested in hosting a Discovery Day please contact llinos.misra@see-science.co.uk in order to discuss further.
Entries which meet the Youth Industrial Strategy Competition criteria will also be eligible for a CREST Award, the British Science Association's award scheme for STEM project work that inspires young people to think and behave like scientists and engineers.
Entries for the competition need to be submitted by November 2019. Go here for more details
Robots and STEM Ambassadors at Margam Park
A big THANK YOU to STEM Ambassadors from the British Computer Society South Wales for taking 'Lego Mindstorms Robots' into the community - at Margam Country Park this August. Engaging and educational workshops were enjoyed by all on numerous days during the summer holidays!
STEM Ambassador Paul Bulmer reports:
"It was a very busy day today. Started off steady but by 12 through to 2pm it got really busy- full of bodies! At that point we could of done with about 4 guides. They certainly appeared to enjoy the day with many excellent questions from the children with many of them building and programming their own models."
Chair person Jeremy White:
"We're working with See Science / Gweld Gwyddoniaeth, the organisation that promotes STEM activities in Wales, to put on six Robot Days at Margam Castle. Our approach is quite simple – using LEGO MindStorms robots to introduce young people to coding and using video to show how this scales up to the sort of industrial control used in manufacturing around Wales."
Register your school now for the FIRST® Tech Challenge
FIRST® Tech Challenge: To make STEM less intimidating, more accessible and diverse - using robots and inspirational role models from industry to fuel a talent pipeline of future innovators.
Take part in a galactic robotics competition for ages 12-18 powered by Star Wars: Force for Change. In teams, students design, build and programme a robot to take on the global FIRST® Tech Challenge.
Adopt real-world roles with support from an industry mentor and develop the skills to become tomorrow's STEM innovators. Rise to the challenge.
It's more than robots. Working in teams, students embark on a 6-month challenge to build a metropolis that's out of this world. Adopting real-world roles and an industry mentor, teams design, build and programme a robot to compete in tournaments.
Details here.
18th Annual Welsh Physics Teachers Conference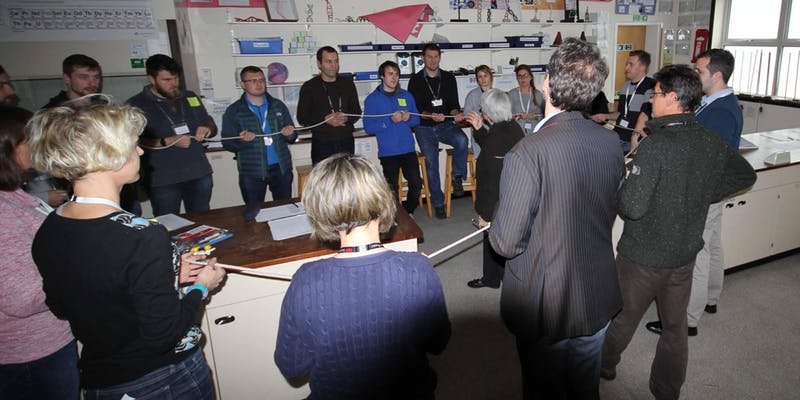 Book NOW for the Institute of Physics Welsh Physics Teachers Conference on 9th October 2019 at Christ College Brecon.
Speakers will be Professor Andrew Evans: Head of Department - Physics, Aberystwyth University, Professor Averil Macdonald OBE and Professor Alun Vaughan University of Southampton.
There are also a wide range of workshops to choose from.
Details and booking here.
ASE Regional Events for the Autumn term - Swansea 25 September; Newport 18 October; Bangor 22 October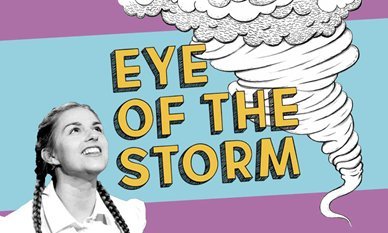 A panel discussion entitled "Let's Talk about Girls in STEM" will take place before performances of the show Eye of the Storm (details for the show here).
Bookings for the discussion are separate from bookings for the show.
Details and booking here.
See Science Facebook page
Help See Science share STEM across the Region
Like and follow our facebook page https://www.facebook.com/SeeScienceGweldGwyddoniaeth/
Please share news and events with us!