Youth Industrial Strategy Competition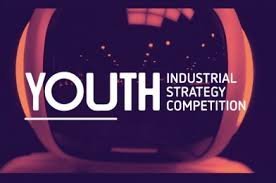 Have you entered yet?
It's time to get your entries in for the Youth Industrial Strategy Competition - our national initiative that inspires and challenges young people.
If you need a little encouragement, take a look at the list of prizes to be won!
The overall winner in each category (Junior, Intermediate, and Senior) will receive a cash prize of £500 cash for the group's school, and £500 cash for the students who worked on the project. Other prizes for runners-up will include: Amazon vouchers worth up to £20 per student and £100 CREST Award vouchers for schools.
The Youth Industrial Strategy Competition is a new national STEM initiative that aims to inspire and challenge young people aged 11 to 19
It provides real-world opportunities for young people to engage with cutting-edge research and product design ideas around the four areas of the Industrial Strategy: Artificial Intelligence & Data, Ageing Society, Clean Growth, and the Future of Mobility.
We are calling on young people to enter the Competition with innovative solutions that have the potential to change our future industries, society and the environment. Finalists for the Competition will attend the national finals of the Big Bang Fair in Birmingham in March 2020 and be judged for both.
Entries for the competition need to be submitted by 29 November 2019.
More details here
STEM Inspiration winning Technician!

This year he was on the winners podium! Steve Pickles was shortlisted for this award in 2018, aspiring to be one place better Steve was nominated again this year and accompanied by Simon Biggs Education Outreach Manager at Renishaw Miskin, we were delighted he achieved the first place.
Steve left school at 16 and joined the Apprentice Programme at Renishaw. He studied at Bridgend College for his BTEC qualification. Steve devotes many hours to his STEM Ambassador role through mentoring EESW projects to workshops at the FDC centre Miskin and community group sessions.
His accredited skills in the role have always received great feedback from teachers and colleagues. For many Apprentices at Renishaw he has illuminated a path and acted as a superb role model which many aspire to emulate.
Now looking forward to his winner's prize of a trip to CERN!
(PHOTO TO FOLLOW)
Teaser packs launched for British Science Week 2020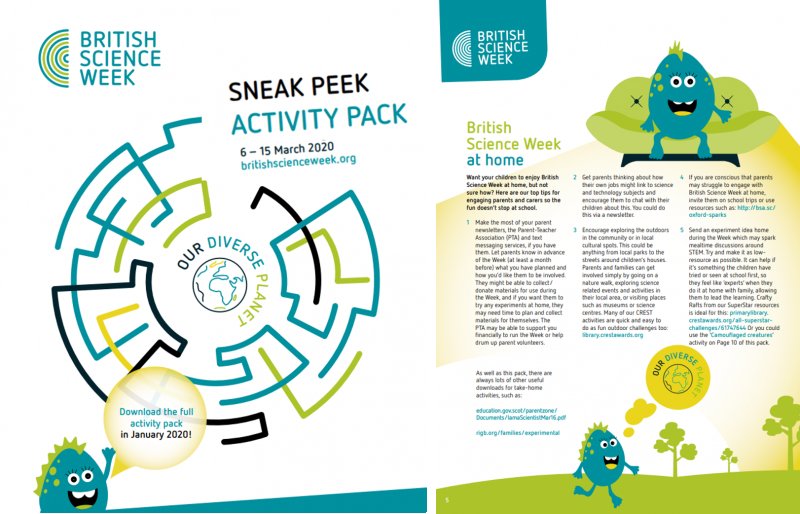 Prepare for British Science Week with the British Science Association's short teaser pack of activities and ideas, available to download now.
They have created these preview packs to help you prepare for British Science Week and each one contains two activities, poster competition information and an array of resources and ideas you can use for the Week.
The full pack with even more activities will be published on the British Science Association website in January 2020, so watch this space!
If you use the activities, don't forget to let them know, by tagging #BSW20 on social media.
Details here.
Sandfields Primary STEM in a Castle Day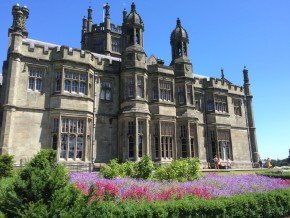 Sandfields Primary enjoyed a wide spectrum of STEM Activities on their own special day at Margam Castle. 8 Different Employers attended delivering superb sessions – a total of 14 STEM Ambassadors presented mini workshops. Pupils were rotated in small groups of 6 to each activity.
This arrangement allowed pupils more individual attention and STEM Ambassadors a better quality of interaction and control over the session.
Topics included: SureChill Thermal Flow, Making a Lemon Fruit Battery, Lego learning kits, Pfizers 'From Molecule to medicine' workshop, DVLA Coding programmes, CGI Robots, Magnets and Mechanics.
Teacher Rachael Webbe was absolutely delighted with the response of her Year 5 pupils – learning outcomes were high and pupils thoroughly engaged throughout.
Rachael commented that pupils had thanked her for choosing them for 'the best day trip
ever'!
STEM Ambassadors also commented on the exemplary behaviour and politeness of pupils. A very successful formula to be repeated soon we hope!
See Science Facebook page
Help See Science share STEM across the Region
Like and follow our facebook page https://www.facebook.com/SeeScienceGweldGwyddoniaeth/
Please share news and events with us!