British Science Association Poster Competition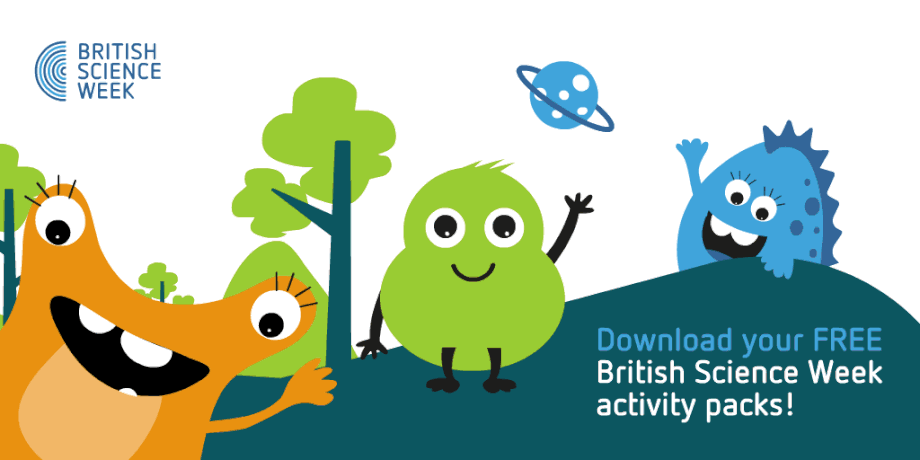 Get creative and enter the British Science Association's annual poster competition, on the theme of journeys.
This year's competition is being kindly supported by Guinness World Records. Your students can make their poster about anything involving journeys.
The five best posters from your school can be entered into our UK-wide competition with the chance for students to win an array of prizes including a special Guinness World Records prize!
Closing date for 2019 entries: Friday 5 April 2019 at 6pm.
Details here.
Chemistry in the Community
See Science will be offering Community Groups such as Brownies, Guides, Scouts, Urdd, and Youth Clubs the opportunity to take part in a free Chemistry workshop between 1 March and 30 June. The workshop will offer a carousel of 4 different activities which will focus on the Chemistry of the High Street and will also provide an opportunity for leaders to encourage young people to participate in a CREST Award if they wish. All materials will be provided free of charge.
For more information about booking a Chemistry in the Community workshop please contact Llinos at llinos.misra@see-science.co.uk
See Science Facebook page
Help See Science share STEM across the Region
Like and follow our facebook page https://www.facebook.com/SeeScienceGweldGwyddoniaeth/
Please share news and events with us!
Teachers of Physics award
The Teachers of Physics awards celebrate the success of secondary school physics teachers who have raised the profile of physics and science in schools.
We know that teachers contribute an immense amount to society and we wish to accord them the recognition they deserve.
With these awards, we honour teachers alongside distinguished research scientists and industrialists.
In this way we recognise that without dedicated teachers there would be no physics research community or technological base in society.
More information here.
Join the CREST Teacher Advisory Network


The CREST Awards team have relaunched their Teacher Advisory Network (TAN), and we'd love to get you on board.
The purpose of the TAN network is to help teachers improve and make the best use of CREST, whilst shining a spotlight on those who go above and beyond.
The network provides an opportunity for members and their colleagues to generate ideas, as well as develop and test projects or approaches related to CREST.
If you're interested in getting involved, please fill in the registration form.
Six exciting new STEM Clubs resources are here!
How can STEM help us survive and thrive? Have your students ever wondered about the earth's wild and wonderful weather? How about the science involved in surviving an asteroid impact?
These are just a few of the questions posed by an exciting new set of STEM Clubs resources.
The six resources are free to download, and have been developed specifically with club leaders to provide engaging and easy-to-use material to STEM Clubs around the country.
The STEM Clubs programme aims to create opportunities at all levels of school to explore and try new fun, hands-on things, increasing young people's enthusiasm and interest in STEM subjects and related careers.
The six new resources are:
· Extreme elements (7-9 years)
· Sounds amazing! (9-11 years)
· Survive an asteroid impact (11-14 years)
· Survive on a desert island (11-14 years)
· Survive a zombie apocalypse (11-14 years)
· Save the world with STEM (14-16 years)