Mission X: train like an astronaut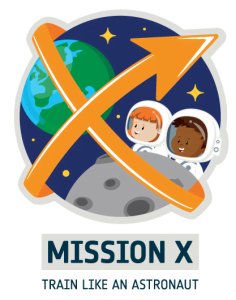 Mission X: train like an astronaut is a free educational project for students aged 8-12 by the European Space Agency (ESA) and the UK Space Agency (UKSA), facilitated nationally by the European Space Education Resource Offices (ESEROs) and volunteer National Organisers. Since its inception in 2011 by the original project developers, NASA, Mission X has engaged over half a million students across the globe.
Developed by space scientists and fitness professionals working with astronauts and space agencies worldwide, Mission X uses the excitement of space exploration to inspire students to learn about science, nutrition, exercise, and space.
Each year from January to May, teams of students can participate in the Walk to the Moon Challenge. During the challenge, teams complete the Mission X activities and submit them to earn points. Points are translated into steps which help the Mission X mascots, Luna and Leo, walk 384 400km – the distance from Earth to the Moon.
Learn more about the challenge here.
PROMYS Europe 2022. 10 July - 20 Aug University of Oxford

PROMYS Europe is designed to encourage mathematically ambitious students who are at least 16 to explore the creative world of mathematics. Participants tackle fundamental mathematical questions within a richly stimulating and supportive community of fellow first-year students, returning students, undergraduate counsellors, faculty, and visiting mathematicians.
PROMYS Europe is a partnership of PROMYS, Wadham College, the Mathematical Institute at the University of Oxford, and the Clay Mathematics Institute.
For 2022, we expect the programme to take place in-person at the University of Oxford. This will be kept under close review and, should the pandemic evolve to make an in-person programme impractical, it will be moved online.
The programme is dedicated to the principle that no one should be unable to attend for financial reasons.
Applications for First Year Students will open on 11 January 2022.
Details here.
STEM Learning online mentoring scheme

STEM Learning are launching their second national online mentoring scheme. Designed to help young people explore their future career options in STEM, a six-week mentoring programme is open to 14 – 16 year olds with a 10-week programme for 16 – 18 year olds.
For those across Years 10 & 11 (or equivalent S3/S4, Year 11/12 NI), young people will have the opportunity to focus on career insights and chat to trained STEM Ambassadors via a secure and moderated online messaging system. Those in Years 12 & 13 (or equivalent S5/S6, Year 13/14 NI) will be mentored on 'life after school' - whether that's Higher Education, Apprenticeships or preparing for employment.
Those taking part will receive:
One to one support and inspiration from a DBS or PVG checked STEM Ambassador
Training on how to use the secure and moderated messaging system
Support and resources to help them make informed decisions about their future.
All young people from across the UK are invited to apply, and there is no limit on the number of mentees being able to access the programme from any one school or college. Cohort start and end dates are outlined below: -
Cohort 1: Years 10 & 11, to run 8th Nov – 17th Dec (6 weeks) - Closed to new sign ups

Cohort 2: Years 10 & 11, to run 24th Jan – 4th Mar (6 weeks) - OPEN FOR REGISTRATION

Cohort 3: Years 12 & 13, to run 24th Jan – 1st April (10 weeks) - OPEN FOR REGISTRATION

Cohort 4: Years 12 & 13, to run 4th April – 10th June.
Details here.
FREE Books for Schools - Deep Space Diary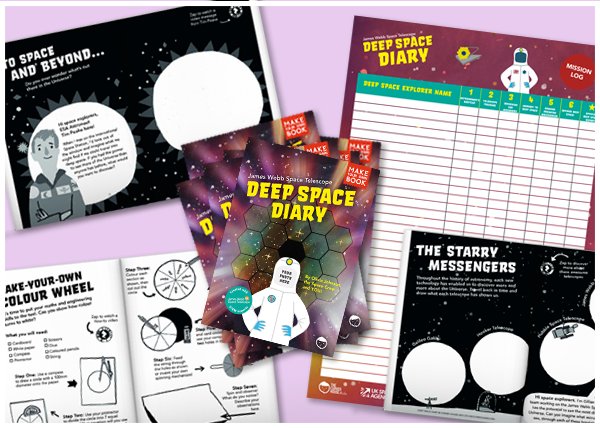 Applications are now open for the Welsh language 2021 free book offering, celebrating the launch of the James Webb Space Telescope. Thanks to the STFC and Webb Telescope UK, 36,000 copies of the Deep Space Diary are available to schools in the UK.
If you are currently teaching in the UK you are eligible for a free class pack containing 30 copies of the Deep Space Diary (KS2 activity book for students), stickers, a welcome letter and a classroom poster.
Details and registration here.
RSB Gopher Science Lab free online training for KS2 and KS3 teachers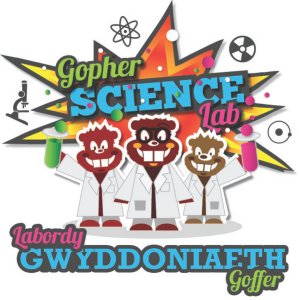 Gopher Science Lab was created and developed by the Royal Society of Biology in collaboration with the Biochemical Society. The Gopher Science Lab activities are simple, fun, hands-on activities designed to engage and inspire children and encourage them to explore their natural curiosity to find out how and why everyday things work. The activities are particularly designed to facilitate the learning of primary-aged pupils and to ease their transition from primary to secondary education.
This interactive online training course has been produced thanks to generous funding from the Welsh Government's National Science Academy and is designed to support the continual professional development (CPD) of teachers. The course is aimed at non-specialist primary teachers who would like to develop their confidence and ability to teach science, as well secondary teachers looking for simple hands-on activities to engage and inspire their younger learners.
Details here.
Renishaw workshops for schools
For students at primary (yrs 5 and 6) and secondary schools throughout South Wales, Renishaw's education outreach workshops provide an exciting hands-on experience of real-world engineering. For teachers, they offer an ideal opportunity to pro-actively engage classes in science, technology, engineering and maths (STEM) subjects.
Held at our state-of-the-art Fabrication Development Centre (FDC) in Miskin, our half-day and full-day workshops are completely FREE and can even be tailored to meet the needs of individual school curricula.
With strong core curriculum links, the workshops offer a range of different engineering STEM oriented activities including: Considering a career in engineering; 3D printing and Computer Aided Design (CAD); Electronics; Engineering; Coding and software; Science - Superstar CREST awards
More details here
FREE Schools Outreach Visits by the RSPB in Cardiff & FREE RESOURCES for all schools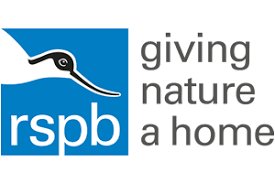 Our trained educators will facilitate interactive, enquiry-based discovery of the natural world in your outdoor space.
We have a selection of fantastically engaging, age-appropriate, curriculum-linked sessions, all contributing towards RSPB's Wild Challenge Award, Eco-Schools Programme and John Muir Awards. Our trained educators bring resources and specialist equipment, adding value to the workshops.
All details here.
Girls Who Code
Girls Who Code is an international non-profit organisation working to close the gender gap in technology by teaching girls computer science, bravery, and sisterhood. Our free programming is now available in the UK.
Women make up 50% of the UK workforce but less than 15% of STEM jobs.
Computing is where the jobs are — and where they will be in the future — but women and girls are being left behind. While interest in computer science declines over time, the biggest drop-off happens during a girl's teenage years. By university, women account for less than a third of STEM undergraduates in the UK.
Girls Who Code is changing that. Since launching in the United States in 2012, Girls Who Code has reached 185,000 girls through its programmes, and 100 million people through campaigns, advocacy work, and 13-book New York Times best-selling series.
Girls Who Code Clubs are free programmes that get girls ages 11-18 excited about coding and computer science. Clubs can run before, during or after-school, on weekends or over the summer. In Clubs, girls engage in fun and simple online coding tutorials, build community through interactive activities, learn about inspiring role models in tech, and work together to design solutions to real-world problems facing their communities.
More details here.
Free Marine Science Workshops for Schools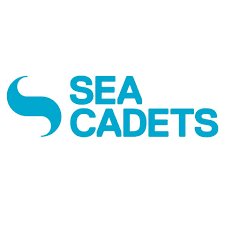 The Sea Cadets with Seafarers UK are offering marine science workshops to KS3 students across the UK, completely free of charge.
This fun and informative two-hour workshop session focuses upon buoyancy, exploring some of the scientific principles behind buoyancy and displacement and ends with a team challenge to float a vessel to support the most cargo.
More information here