Road to RIAT Challenge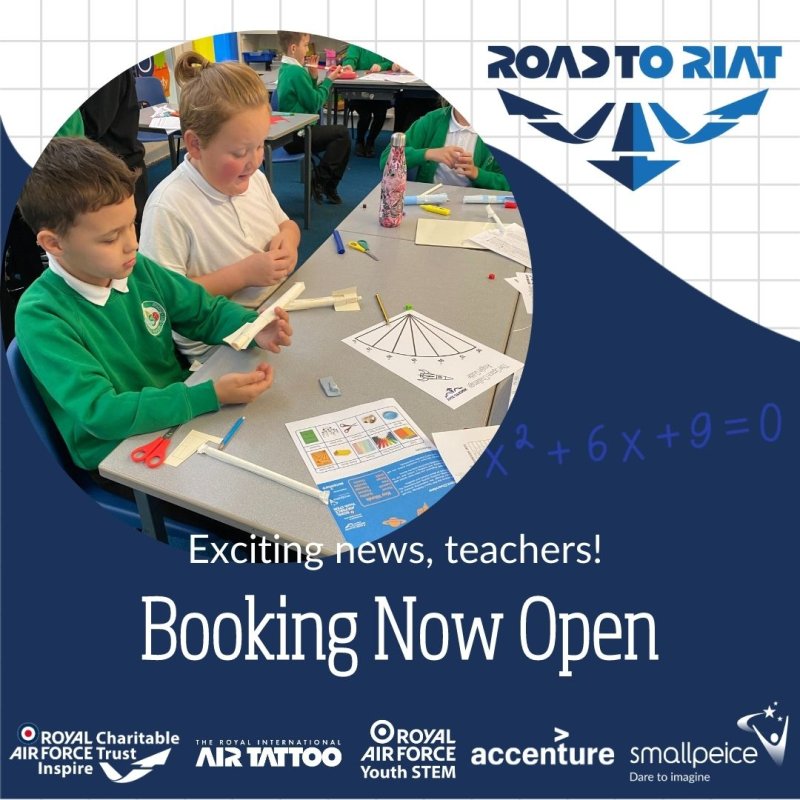 Prepare for Take-off! Road to RIAT is back, and it's bigger and better than ever! This extraordinary, cost-free programme invites 400 state primary schools to embark on a thrilling exploration of STEM. Generously sponsored and delivered in partnership with the RAF Charitable Trust, the RAF, and supported by Accenture.
Students aged 9-11 and in primary school are invited to soar into a world of innovation and creativity with a series of captivating activities, starting with the STEM Challenge - a full-day, virtual workshop that brings the excitement of aerospace engineering right into classrooms across the UK.
Details here.
FREE BBC micro:bits for Primary schools
Register with the BCC for a free set of 30 micro:bits for your primary school.
The BBC micro:bit lets kids code their own way. The smart, pocket-sized computer has been designed to inspire children to explore creative ideas using real code and can be used for teaching computing across the curriculum. Its goal is to make coding fun, creative and exciting for pupils and teachers alike.
BBC micro:bit - the next gen is our brand new campaign to empower primary school children aged 8 to 11 with the digital skills to understand the world around them and to shape their future. As part of the launch, we are giving away micro:bits to primary schools across the whole of the UK
Register here.
Materials Engineering Workshops for years 11 to 13. Dates throughout the term. Schools across South Wales.
ARE YOUR STUDENTS THE ENGINEERS OF THE FUTURE?
Find out about Materials Engineering - the Most Important Subject You've Never Heard Of!
Dr Mark Coleman is on a mission to inspire the next generation of engineers. Mark is passionate about materials engineering and runs a careers session that will enthuse your students about the paths that engineering could take them on.
Session to include an interactive case study and a live microscopy demo.
To book or for more information, please contact Laura at l.j.penney@swansea.ac.uk
Dŵr Cymru Welsh Water - Education

Water truly is amazing. But how much do you know about it? Do you know where it comes from? Or how it gets to your tap? What about how we make water safe to drink? Or the best ways to conserve it?
Dŵr Cymru Welsh Water is committed to continuously improving, whether it's replacing pipes, protecting the environment or looking for new innovative ways of doing things. We think it's fair to share this knowledge that's why we want to inspire younger generations by working with schools and teaching them about the value of water.
Our ambition is to educate and inform as many children as possible across our operational area about water, good water practice and the role of Welsh Water.
Our education team include seconded teachers from local schools who are passionate in supporting schools to deliver the curriculum through experiential hands on learning activities. Our lessons are linked to the National curriculum and support the National Literacy and Numeracy framework.
We continually develop our resources by expanding the variety of activities we offer, and ensuring they link to the curriculum across all key stages.
Details here.
Opportunity for pupils to investigate their classroom air quality!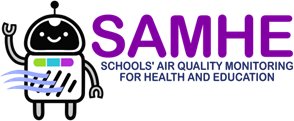 We're delighted to announce the official launch of SAMHE! Starting the week of 24th April we're inviting UK schools to register. They will receive a free air quality monitor linked to an interactive Web App where teachers and pupils can view the data in a range of formats and use it in in-app curriculum-linked activities. SAMHE (pronounced 'Sammy'!) stands for Schools' Air quality Monitoring for Health and Education. It is an exciting new DfE supported research project which brings together scientists, pupils and teachers to help us understand indoor air quality in UK schools. SAMHE was designed in partnership with schools to ensure it meets their needs and is fun and engaging for pupils. Teachers say that it's "powerful to see the live feed of the data" and the "range of options allows us to use this system across the STEM subjects".
Learn more and sign up here.
Calling Primary Teachers in Wrexham! - Get watching the Wild with Xplore!

Come and get involved in our brand-new biodiversity workshop fully funded by Natural Resources Wales on behalf of Wrexham County Borough Council.
The workshop uses the amazing biodiversity we have around Wrexham to teach learners about their local environment, wildlife habitats and the wonderful world of the tiniest creatures that live in our green spaces. The session begins in our centre with a 45-minute workshop introducing the concept of biodiversity and citizen science. Then leave the centre for a walk to our local green spaces where we will create a survey of the nature in the area. All our schools will receive a Biodiversity kit to take back to school so that learners can continue to learn about the world around them.
This workshop is 4 hours long and is available for Year 6, limited to 30 learners per school. Workshop available to Wrexham county school bookings only.
To book your space email bookings@xplorescience.co.uk.
Engineering Educates: Farmvention Challenge 2022-24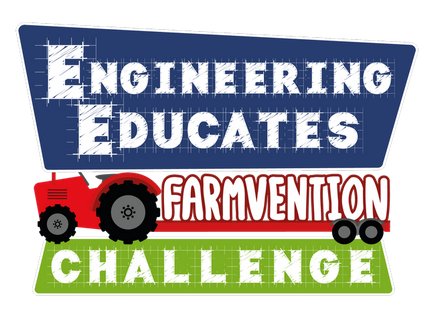 Inspiring young engineers through real-world contexts.
The Engineering Educates Farmvention Challenge involves 3 different pathways tailored to inspire 7-14 year olds to think as engineers in the context of British farming. Each includes sequences of five curriculum-linked sessions. Learners apply maths, science, design technology and computing skills and knowledge through the context of farming and agricultural engineering. The pathways lead learners through the engineering design process and embed key issues of environment and sustainability. By thinking as engineers, learners solve problems that make a difference in real-world settings using creativity, imagination and collaboration.
The challenge will run during the academic years of 2022-2023 and 2023-2024, after which time a new Engineering Educates Challenge is anticipated.
Details here.
High-impact intensive science CPD from STEM Learning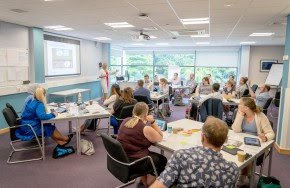 STEM Learning is dedicated to delivering quality face-to-face professional development in authentic classroom environments at their National STEM Learning Centre in York. Work with like-minded teachers, network, and develop your teaching in interactive and impactful ways.
Subsidies are available to contribute towards the costs of travel and cover to help teachers participate in CPD. They provide funding to support the teacher to embed their learning in terms of their own professional practice and disseminate learnings with their colleagues aligned to school and departmental priorities.
All courses include accommodation and catering for the duration of your stay so you can fully concentrate on your learning.
Find this year's course schedule here.
Explorify

Explorify is a completely free digital resource for teaching primary science.
Explorify offers a range of activities to develop curiosity, discussion and reasoning skills through ready-to-go, high-quality videos, images and thought-provoking questions to get your pupils thinking like scientists!
All you need to use it is a screen - ideally a large one - with an internet connection. And some children, of course, either as a group or a whole class. They can sit at tables or on the carpet, so long as they can see the images on the screen, and they'll need a talk partner so they can share ideas and develop confidence before discussing them with everyone else taking part.
Find the Explorify website here.
Information for teachers new to Explorify in this blog.
The British Beauty Council's Future Talent Programme
Know Any 14-18 Year Olds Who Would Dream Of a Career In The Beauty Industry?
The British Beauty Council's Future Talent Programme is designed to increase awareness of some of the most exciting careers in beauty and STEM.
Around 65,000 young people take NVQ level 2 and 3 courses in vocational services, but a considerably smaller pool of talent enter the beauty industry as either apprentices or by way of higher education. This is due to a lack of understanding about the breadth of jobs available across our industry, particularly in regards to the sciences, technology and business.
The beauty industry is rich in STEM-based possibilities. Whether it's in technology and the creation of next-gen beauty tech, packaging technology for the creation of the next sustainable product dispenser or even developing the next iconic fragrance of a generation, we need young people to realise the potential of picking STEM qualifications at school.
The British Beauty Council needs your help to demonstrate a clear career pathway within beauty that becomes a recognised roadmap to success. It has created four short films covering a diverse range of opportunities in beauty and STEM which will inspire the next generation of beauty geniuses.
Watch the films and share them in your classes today!
Find them here.
Host your own STEM event with the Big Bang at School Blueprint!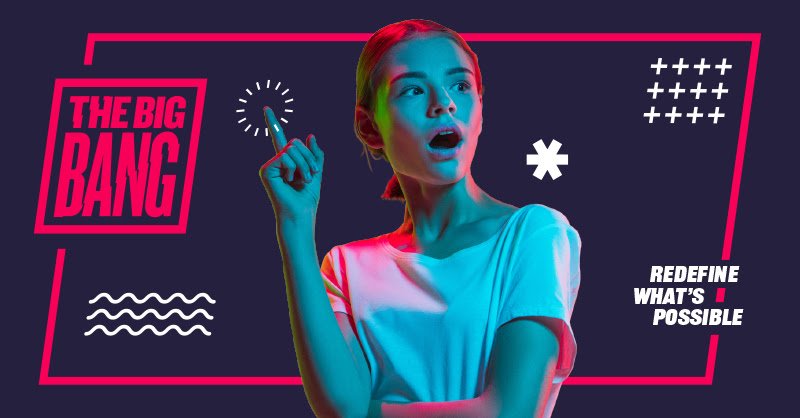 Big Bang at School Blueprint provides you with the resources, tools and guidance you need to bring the Big Bang to life in your school. Inspire and inform your students about all things STEM – all for free! Places are limited, so don't miss out, apply today.
Big Bang at School Blueprint brings together STEM resources linked to UK science, technology and engineering curricula and highlights future STEM careers. It also provides guidance on how to make the most of your Big Bang day, how to plan a programme of activities, how to apply for additional funding support, and how to celebrate student project work.
Details here.
ESA School Projects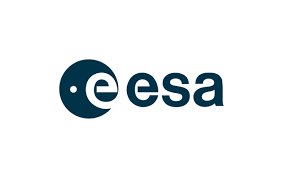 The European Space Agency offers a range of Space themed challenges for schools:
The European Astro Pi Challenge (all ages) - Have you ever dreamt of performing an experiment in space? All you need to do is write a computer programme for our special Raspberry Pi computers (called Astro Pis) on board the International Space Station!
CanSat (14 to 19 yr olds) - What's it like to make a real space project from A to Z? Work together as a team to imagine, build, launch and operate a CanSat to find out! CanSat challenges high-school students to fit the key components of a satellite in the volume of a soda can.
Mission X: Train Like an Astronaut (8 to 12 yr olds) - It's time to get up, move your body, and train like an astronaut! In Mission X, you'll learn the key elements to keeping fit and staying healthy in space and on Earth.
Moon Camp Challenge (all ages) - Become an expert in lunar exploration and 3D design with the Moon Camp Challenge! Choose the level that best fits your team, from beginner to advanced, and start designing an out-of-this-world lunar base.
Climate Detectives (all ages) - In the Climate Detectives school project, teams of students are challenged to identify and investigate a local climate problem using real satellite images, historical climate data, or even their own measurements. They then use this data to propose simple actions to raise awareness or reduce the problem they investigated, that is… to make a difference for our planet.
Details here.
Welsh Chemistry Career Videos from the RSC
Chemical scientists working in Wales from the Royal Society of Chemistry.
Explore our new career profiles (available in Welsh and English) and find out how Welsh scientists are making a difference to our world. Your learners can explore the profiles and see the fascinating careers that studying chemistry can lead to.
Job profiles of chemical scientists in Wales can be found here.
Llanelli WWT - FREE nature-connection programme for primary schools in economically disadvantaged areas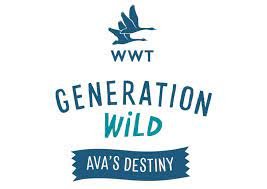 It all starts with a story... The Generation Wild programme follows the story of Ava, a mysterious part-bird, part-human character. Children are introduced to her story in school, meet her at the wetland centre and follow her on a magical adventure back at school and at home. Can your children help Ava to re-connect humans and nature whilst unlocking some of nature's wildest secrets along the way.
You will get:
A free school visit for your class (suitable for years 1-6) to one of our WWT wetland centres (including free transport)
A free family visit for every child in your class and their family
School and family access to a website following Ava's journey and containing over 50 different nature-connection activities
Curriculum resource packs with activities linking to the project
Specially-designed certificates and badges for your pupils
A chance to win the construction of a mini-wetland in your school grounds
Details here.
FREE Books for Schools - Deep Space Diary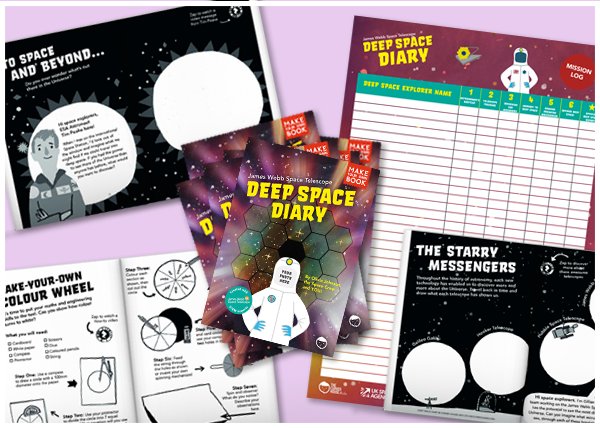 Applications are now open for this free book offering, celebrating the launch of the James Webb Space Telescope. Thanks to the STFC and Webb Telescope UK, 36,000 copies of the Deep Space Diary are available to schools in the UK.
If you are currently teaching in the UK you are eligible for a free class pack containing 30 copies of the Deep Space Diary (KS2 activity book for students), stickers, a welcome letter and a classroom poster.
Details and registration here.
RSB Gopher Science Lab free online training for KS2 and KS3 teachers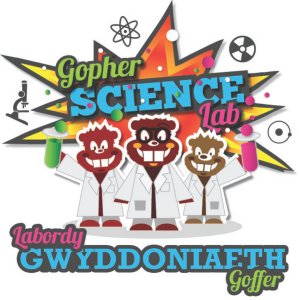 Gopher Science Lab was created and developed by the Royal Society of Biology in collaboration with the Biochemical Society. The Gopher Science Lab activities are simple, fun, hands-on activities designed to engage and inspire children and encourage them to explore their natural curiosity to find out how and why everyday things work. The activities are particularly designed to facilitate the learning of primary-aged pupils and to ease their transition from primary to secondary education.
This interactive online training course has been produced thanks to generous funding from the Welsh Government's National Science Academy and is designed to support the continual professional development (CPD) of teachers. The course is aimed at non-specialist primary teachers who would like to develop their confidence and ability to teach science, as well secondary teachers looking for simple hands-on activities to engage and inspire their younger learners.
Details here.
Renishaw workshops for schools
For students at primary (yrs 5 and 6) and secondary schools throughout South Wales, Renishaw's education outreach workshops provide an exciting hands-on experience of real-world engineering. For teachers, they offer an ideal opportunity to pro-actively engage classes in science, technology, engineering and maths (STEM) subjects.
Held at our state-of-the-art Fabrication Development Centre (FDC) in Miskin, our half-day and full-day workshops are completely FREE and can even be tailored to meet the needs of individual school curricula.
With strong core curriculum links, the workshops offer a range of different engineering STEM oriented activities including: Considering a career in engineering; 3D printing and Computer Aided Design (CAD); Electronics; Engineering; Coding and software; Science - Superstar CREST awards
More details here.
Girls Who Code
Girls Who Code is an international non-profit organisation working to close the gender gap in technology by teaching girls computer science, bravery, and sisterhood. Our free programming is now available in the UK.
Women make up 50% of the UK workforce but less than 15% of STEM jobs.
Computing is where the jobs are — and where they will be in the future — but women and girls are being left behind. While interest in computer science declines over time, the biggest drop-off happens during a girl's teenage years. By university, women account for less than a third of STEM undergraduates in the UK.
Girls Who Code is changing that. Since launching in the United States in 2012, Girls Who Code has reached 185,000 girls through its programmes, and 100 million people through campaigns, advocacy work, and 13-book New York Times best-selling series.
Girls Who Code Clubs are free programmes that get girls ages 11-18 excited about coding and computer science. Clubs can run before, during or after-school, on weekends or over the summer. In Clubs, girls engage in fun and simple online coding tutorials, build community through interactive activities, learn about inspiring role models in tech, and work together to design solutions to real-world problems facing their communities.
More details here.
Free Marine Science Workshops for Schools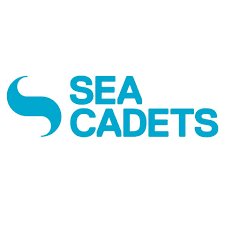 The Sea Cadets with Seafarers UK are offering marine science workshops to KS3 students across the UK, completely free of charge.
This fun and informative two-hour workshop session focuses upon buoyancy, exploring some of the scientific principles behind buoyancy and displacement and ends with a team challenge to float a vessel to support the most cargo.
More information here