Me an Engineer – IET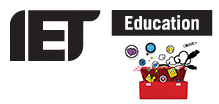 See Science have secured funding to provide free CPD training for teachers and workshops for primary pupils across Wales.
See Science will design and develop 3 different hands-on bilingual workshops centred around three Engineering topics that have either had an impact on Wales or are key to the future of Wales.
We are currently looking for clusters of primary schools who are keen to receive the CPD and workshops and then engage with STEM Ambassadors in the local area.
All clusters will be encouraged to hold a "Celebration event 'where all the schools in the cluster will be invited to attend and present their evidence to other pupils, STEM Ambassadors, governors and parents.
Careers in Engineering is an essential part of the programme, featuring in all three of the workshops. Students will be provided with opportunities to learn about a range of different engineering careers and meet an engineer at school. The work that engineers do will be brought to life by participation in a hands-on workshop during the half-day activity – from building bridges to designing blankets.
If you are interested in participating or would like any further information please contact enquires@see-science.co.uk.
---
Community Chemistry RSC
Community Chemistry will be a FREE one hour chemistry workshop which can be delivered to community groups across Wales bilingually. STEM Ambassadors and RSC Members will be encouraged to support and deliver the workshop which will provide enriching activities.
The workshop will consist of a series of three short challenges that pupils will undertake as a carousel as well as a short presentation. There is a choice of four workshops in total will be prepared which will be suitable for different age groups as well as a special needs group.
After the workshop a follow up activity will be provided so that the pupils will be able to complete a CREST Award or CREST Superstar activities if they wish. Further information will be provided to the group leader so that the visit will also encourage the leader and young people to undertake further chemistry activities at a local level.
If you would like to book a workshop please contact enquiries@see-science.co.uk.
---
Chemistry in the Primary Classroom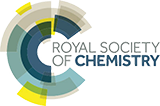 See Science have developed a new Chemistry at Work Primary workshop, funded by the Royal Society of Chemistry.
The upper KS2 workshop consists of four practical activities that pupils undertake in groups, each linked to a real-world chemist's role. The activities include pH testing and identifying unknown white powders while the real-world chemistry covered during the session ranges from Environmental Chemistry to Forensics and even polymer manufacture.
All four activities have proved popular with both pupils and teachers, but by far the favourite amongst the children was making their own slime!
You can download the resources here. If you would like more information about the workshop or would like See Science to deliver the workshop at your school contact enquiries@see-science.co.uk.
Feedback from teachers included:
"A great variety of activities that all pupils enjoyed taking part in."
"We have done dissolving in class previously and it was good to hear the pupils using the terminology they had learned then while working on this real-world investigation."
"The workshop kept every single pupil engaged throughout the two hours. Thank you!"
While pupils wrote:
"My favourite bit was the slime but it was interesting seeing which white powders dissolved in water and then in vinegar."
"Seeing the pH paper change colour was awesome!"