Last updated: 04 August 2020
ICE Engineering Photo Competition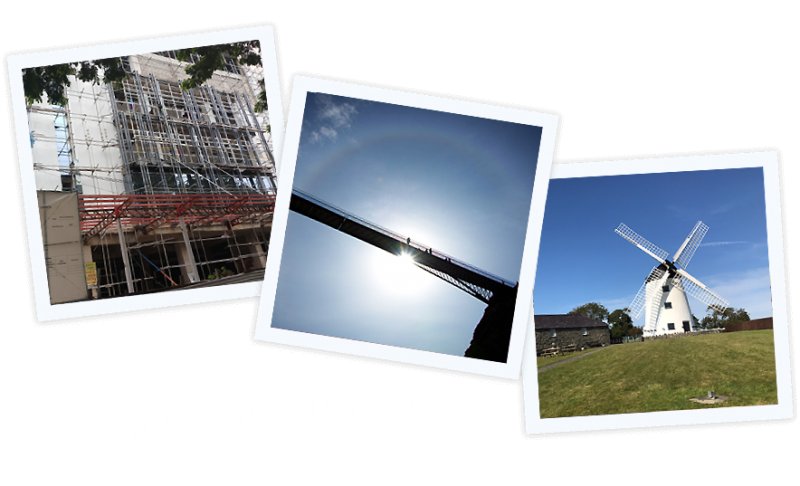 This year, we are asking you to focus on civil engineering in your local area.
We want to know what amazing examples of civil engineering you can find on your doorstep and their role in your community. Take a snap that you think captures the wonderful world of civil engineering and upload it below to be in with a chance of winning a prize.
The competition is part of #EngineeringSummer, designed to showcase civil engineering projects that make a difference to communities around the world. It could be a bridge that you cross every day, a new concert hall that's transformed the area you live in, or simply a road that's been designed to relieve congestion in your town. If it's had a positive effect on you, or is simply stunning to look at, we want to see it!
There are two categories, each with a different prize:
11 – 17 years
Submit your entry to be in with a chance of winning the top prize of a £50 Amazon voucher, with two runner-up prizes of £25 Amazon vouchers. Please note, You'll need a parent or guardian to submit your photo for you using the form below.
18 and over
Submit your entry to be in with a chance of winning a £100 Amazon voucher.
Follow the hashtag on Twitter and let's celebrate the civil engineers who transform society and safeguard the future!
Closing date 21 August 2020.
Details here.
FIRST® LEGO® League during lockdown

The FIRST LEGO League Explore and FIRST LEGO League Discover programmes have both been adapted as home editions so that parents can deliver the programmes with their children at home.
We've also enabled over 150 schools that remain open for key worker children to deliver both programmes with free class packs and sets. Both of these initiatives have been very popular, so to support parents with home learning and schools running the programme we have created session video tutorials to follow along with during their session time.
Registration is now open for 2020-2021 FIRST® LEGO® League Challenge season.
Get your team together and think about the ways we can get people moving!
Rebrand
FIRST® and LEGO® Education have made the decision to rebrand FIRST® LEGO® League. The programmes will now be known as:
FIRST® LEGO® League Discover (4-6 year-olds)
FIRST® LEGO® League Explore (6-9 year-olds)
FIRST® LEGO® League Challenge (9-16-year-olds)
Details here.
The Great Exhibition at Home 7-14 years old

This competition is targeted at 7-14 year olds. The whole project is designed to last for the whole summer term, culminating with an entry for the great exhibition. There are 7weeks worth of activities in the project and even a Facebook group to support entrants.
Entrants are required submit a 1 minute video presenting their Great Exhibition at Home, which tackles the question:
How can engineering help protect the planet?
Take part in The Great Exhibition at Home Challenge to be in with a chance of winning fantastic prizes including: £500 worth of equipment to supersize STEM subjects in your school, the opportunity to video chat one with one of our inspiring engineers and more!
The deadline for entries is 10th September.
Details here.
The Linnean Society Special Species Competition – No age limit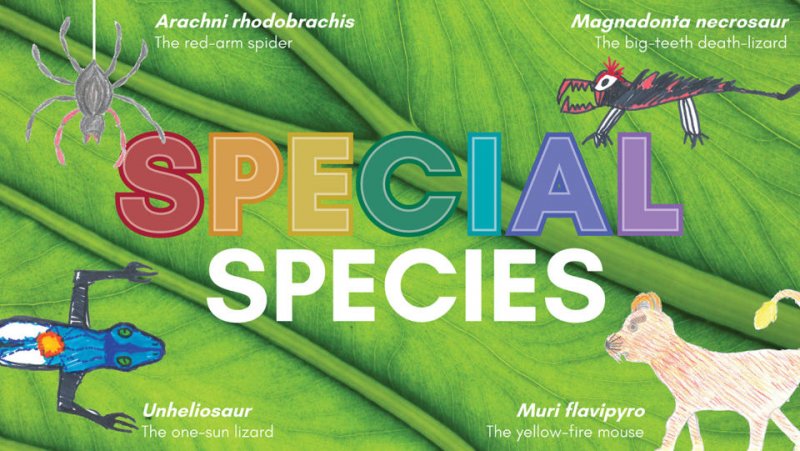 We are currently accepting entries from all age groups (even adults!)
To enter, create a new species and send the following to learning@linnean.org:
The first name, age (in years) and city of the person who created the special species

A picture of your special species

It's scientific and common name

A paragraph giving the reasons for its adaptations and a description of its habitat (aim for around 50 words)
We will be highlighting great works as we receive them.
Winners are awarded in April, July, September and December.
The Linnean Society have resources to help you chose your species.
Details here.
Primary Engineer Leaders Award 4-14 years old

COMPETITION MODIFIED AND DATE EXTENDED FOR HOME LEARNING OPPORTUNITY!
Engineering is all around us, from the cars we drive in, TV screens we watch to the food we eat. It is what makes our lives liveable and as such forms the basis of discussion, creativity and problem solving. How can we make life better for others and ourselves?
Children, pupils and students in Early Years Settings, Primary and Secondary Schools are invited to interview an engineer, identify a problem, draw and annotate a solution to it on an A4 or A3 sheet and explain on one side of A4 (or less) why their solution should be manufactured by engineers.
The Leader's award is now available at home and the deadline has been extended to the 10th September. Register for access to home learning resources and live engineer interviews.
Deadline, September 10.
Details here.