FIRST LEGO League 2023-2024
There are still spaces at these events and grants available to help towards costs!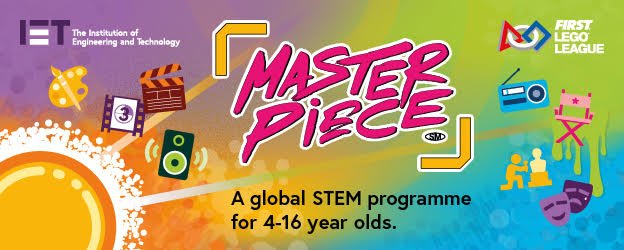 The 2023-24 FIRST LEGO League MASTERPIECE season has officially begun! This season is all about putting the Art in to 'STEAM', with teams imagining and innovating new ways to create and communicate art across the globe. We are really excited to see all of the amazing and creative ideas that we know will be produced this season.
We will be holding 4 regional events across Wales -
Pembrokeshire
Merthyr Tudful
Ebbw Vale
Cardiff/hybrid (Welsh Medium)
For more information, contact cerian.angharad@see-science.co.uk.
Schools Geology Challenge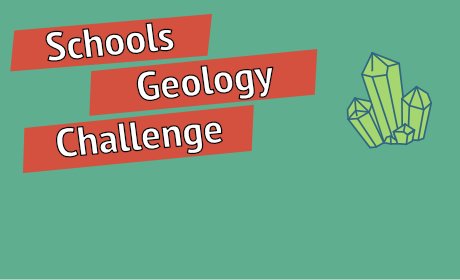 The Schools Geology Challenge is a competition where students showcase their interest in geology, learn more about the way geoscience impacts our lives, and put their teamwork and presentation skills to the test!
First prize includes the coveted Schools Geology Challenge Trophy, £500 to use towards geoscience education at school, a year's Student Membership with the Geological Society plus a certificate.
The two runners-up will each receive £200 to use towards geoscience education at school and a certificate.
Participants don't have to study geology to enter – the competition is open to any interested students who are currently studying geology, geography or science A-levels (England/Wales/Northern Ireland), or Advanced Highers (Scotland).
Closing date for entries is 2 February 2024.
Details here.
Engineering Educates Farmvention Challenge
The Engineering Educates Farmvention Challenge involves 3 different pathways tailored to inspire 7-14 year olds to think as engineers in the context of British farming.
Each includes sequences of five curriculum-linked sessions. Learners apply their knowledge and skills from maths, science, design technology and computing within the rich-context of British farming and agricultural engineering. The pathways are written by teachers-for teachers and lead learners through the engineering design process with embedding links to environmental sustainability. When thinking and working as engineers, learners solve problems that are true to the challenges farms face, with ample opportunity for creativity, imagination and collaboration.
The challenge is in its second year, and will culminate in March 2024.
Details here.
Galactic Explorers Challenge Week. December 4 - 8. Online
The University of Oxford Physics Department and Zooniverse are excited to launch the Galactic Explorers Challenge, December 2023!
We are inviting 7 - 12-year-olds from across the UK to become astrophysicists for the week, classifying galaxies from real space telescope images and creating their very own mini-science communication project.
Students will get to use cutting-edge technology and meet real-life scientists! The competition is free to enter, and easy to join, all the materials are ready to go - no prep required!
Simply:
Join one of the 45 min introductory webinars (27 Nov - 1 Dec)

Complete either Bronze, Silver or Gold challenge activities (taking between 1 and 3 hours) during competition week using the resource pack provided (4 - 8 December)

Log in for the celebration webinar to hear about the results! (11am - 12 noon, 14 Dec)
All participants will receive a certificate, and budding scientists can go a step further and create a mini project for the chance to win some exciting prizes for their class!
Details and registration here.
South Wales West Top of the Bench Competition.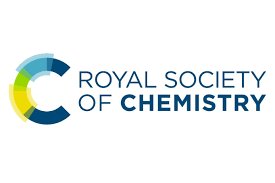 Fuel your students' curiosity and represent your secondary school at the Royal Society of Chemistry's annual chemistry competition
Top of the Bench is for every secondary school in the UK. And for every 14–16 year old.
Swansea University Chemistry Department are delighted to be hosting the RSC top of the bench heat for South Wales West on December 13th. Please contact s.g.bott@swansea.ac.uk for more information.
Primary Science Teacher Awards

Our Primary Science Teacher Awards (PSTAs) celebrate the very best teaching practice in the UK.
Teachers who are doing incredible work raising standards in primary science teaching and learning deserve to be celebrated. The Primary Science Teacher Awards do just that – we celebrate, reward and provide a plethora of opportunities for these deserving teachers.
We believe that primary science education benefits from a diverse and inclusive workforce and we welcome and positively encourage nominations from all backgrounds.
The PSTAs are supported by the Royal Society, the Association for Science Education and TTS Group.
Details here.
Famelab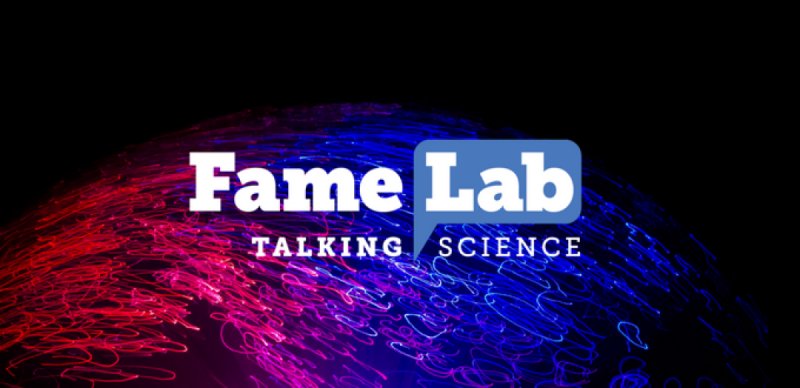 FameLab UK is back! We are searching for the UK's next best Science Communicator.
Are you an early careers scientist (now including social sciences), technologist, engineer or mathematician, are passionate about STEM, and would like to share your work with the world? Teachers and Technicians can take part, as well as STEM Ambassadors.
Then apply now to be part of FameLab UK, the largest, public facing, science communication competition and training programme in the world.
You will receive science communication training at the UK Hub closest to you. Winners will have the opportunity to attend a weekend masterclass in Cheltenham, as well as perform at the UK final as part of the Cheltenham Science Festival in June. The overall UK winner will also have the opportunity to participate in International FameLab online in November.
You will be asked to prepare 3-minute talks on your area of interest, and will be judged on content, clarity and charisma.
Closing date is 4 January.
Details here.
The Big Bang Competition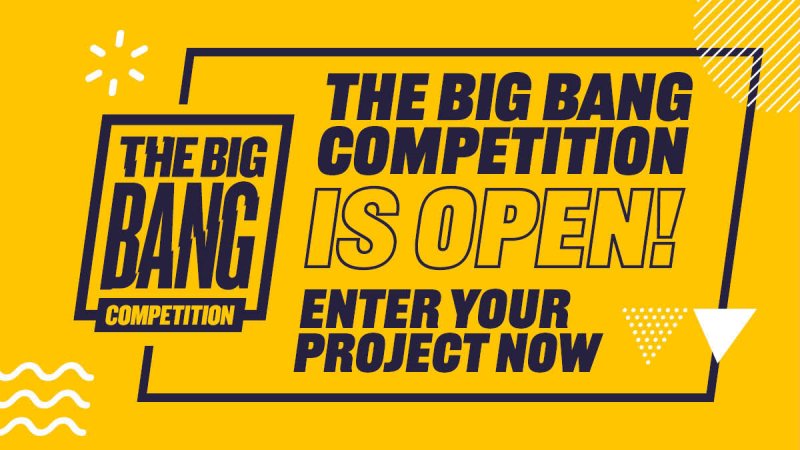 Know the next space explorer or climate change hero? Got an idea that will transform people's lives? Inspire inquisitive minds to think big, challenge facts, ask questions and invent solutions with the UK's top annual science and engineering competition.
Young people are amazing – help them shine and change the world.
Join the fun! (…and develop skills along the way)
Build confidence and teamwork skills
Solve problems
Get expert feedback
Celebrate and share your work
The Big Bang UK Young Scientists & Engineers Competition is free, and is open to young people in the UK aged 11 to 18 in state-funded secondary education, who are home educated or who enter as part of a community group.
Closing date fro entries 27 March 2024.
Details here.
Starpack Schools Competition 2024

Register now for the new Schools Starpack Competition for pupils aged 9 to 17. The competition has been designed to link to and support the school curriculum, especially Design & Technology, and encourage young people to consider the important role played by packaging in protecting the products we take for granted.
There are three briefs for secondary schools with separate categories for years 7 & 8, 9 & 10 and year 12:
Product design brief
Product analysis brief
Packaging research brief
In addition, we have launched a brief for KS2 focussing on recycling packaging and identifying packaging materials.
The briefs have all been designed in such a way that they may be incorporated into your scheme of work for delivery in lessons, or they can be run as an extracurricular activity such as a STEM club or STEM Day.
Registration opens in early June and a package of guidance and support is available for each brief. The competition is free to enter, and great prizes are available for the winning pupils. Closing date for submissions 26 July 2024.
Details and registration here.
Teen Tech Awards

Register now for the 2024 competition and join the Top Tips for Teachers session on October 17.
Are you an innovator? Do you have an idea which could make life easier, simpler or better? Do you have a skill that you would like to showcase? Or do you have an interest in an area that you would like to research?
The TeenTech Awards are for students aged 11 to 16 (Years 7 to 11) and 17 to 19 (Years 12 to 13) and you can work individually, or in a team of up to three. They present a wonderful and powerful opportunity to develop your potential and showcase qualities which are appreciated by both employers and further education.
The best projects go forward to the TeenTech Awards Final for judging and the winning school in each category will receive a cash prize.
Details here.
Science without Borders® Challenge Student Art Contest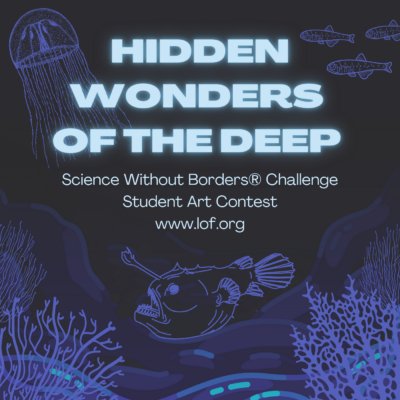 The Science Without Borders® Challenge is an international contest that engages students and teachers in ocean conservation through art. This annual competition inspires students to be creative while promoting public awareness of the need to preserve, protect, and restore the world's oceans and aquatic resources, contributing to the overarching goals of the Khaled bin Sultan Living Oceans Foundation.
The theme for the 2024 Science without Borders® Challenge is "Hidden Wonders of the Deep." To apply for this year's contest, students should submit artwork depicting mysterious and unique deep-sea creatures or ecosystems, highlighting the beauty and diversity that often goes unseen.
To help teachers encourage their students to participate in the Science Without Borders® Challenge, the Khaled bin Sultan Living Oceans Foundation has compiled a number of resources to help them do so.
The Challenge is open to students 11-19 years old, with scholarships of up to $500 awarded to the winning entries.
Closing date for entries, March 4, 2024
Details here.
UKROC Competition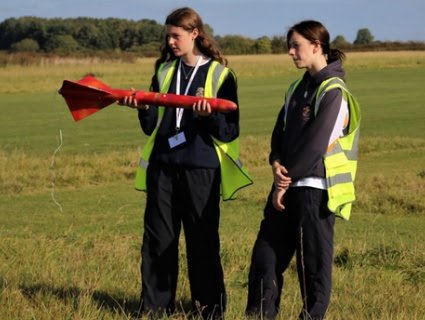 UKROC is a competition for young people aged 11-18 from any secondary schools, colleges, educational facilities or youth groups to design, build and launch a model rocket, ensuring its fragile cargo (a raw egg!) is safely delivered back to the ground without breaking.
UKROC is a great way to spark young people's interest in STEM subjects and inspire them to consider a career in the aerospace, defence, security and space sectors. .
The deadline for teams to enter is February 2024 with regional events planned across the UK in April 2024.
Details here.
The Special Species Game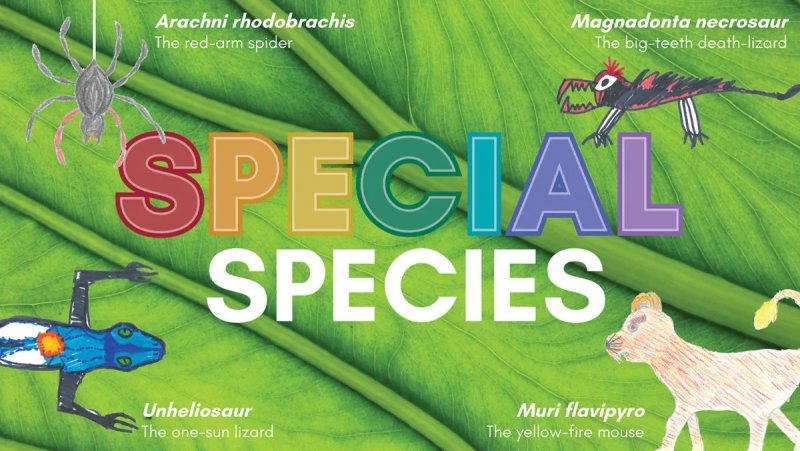 Create your own Special Species and send them in!
Every species has its own unique scientific name that is chosen by the individual or team that discovers it. The name usually reflects something about the species itself.
Carl Linnaeus came up with the 'binomial' naming system, which means two names. Every species is known by two names - we are Homo sapiens (meaning human thinking, or wise).
You can come up with your own Special Species by combining together different latin or greek words and imagining what the species would look like and why the species might have developed those features through evolution.
There are three main ways to create your own Special Species:
Use our online Random Special Species Generators
Download and print our special species card game
Use the power of your imagination (maybe with some guidance from our word lists)
We will be highlighting great works as we receive them.
Winners are awarded every year in April, July, September and December.
Details here.