Last updated: 11 January 2019
All Wales Coding Competition 2019
The competition, run by Coleg Meirion Dwyfor, is aimed at Key Stage 2, 3 and 4 children (children in year 3 - 11), who attend a school in Wales, or who are members of a club in Wales, challenging them to create a computer game on the theme Discovery and Adventure. They must use Scratch or Python software and can enter individually or as a team. The competition is open until 31 January 2019.
More information here.
Coolest Projects UK 2019
Coolest Projects UK is a world-leading showcase for young innovators who make stuff with technology. If you're under 18, and making something with technology for fun, to solve a problem, or as a creative outlet, then we want you to come out and share your projects with us! This event takes place at The Sharp Project, Manchester, UK on Saturday, 2 March, 2019. Registration open now!
More information here.
Technocamps Game of Codes Competition 2019 - Smart Cities
Game of Codes is back as Technocamps pan-Wales National Programming Competition. The challenge is to create a piece of software using Smart Cities as the theme. You could focus on the Smart home, Internet of Things, Smart Retail or the data that supports a smart city.
During the build-up to the competition, groups in your school class, pupils from your local primary school or your entire Technoclub can contribute to the development of your software. However, for the competition final, you will need to nominate a team of two to six people from the school who could attend the final competition and prize day. It is important that this is a mixed ability group. Unfortunately only team entries can be accepted into the competition and all team entries must provide a teacher contact.
More information here. All entries must be submitted via email by 4pm on Friday 15 February 2019.
PROMYS Europe Programme in Mathematics for Young Scientists
PROMYS Europe is a partnership of PROMYS, Wadham College and the Mathematical Institute at the University of Oxford, and the Clay Mathematics Institute. It is a programme designed to encourage mathematically ambitious secondary school students to explore the creative world of mathematics. Competitively selected pre-university students from around Europe gather at Wadham College, Oxford for six weeks of rigorous mathematical activity.
Applications open on January 14 2019.
More information here.
International STEM Youth Innovation Competition

Building on the success of last year's inaugural drone competition, the British International Education Association (BIEA) has designed an exciting new competition that will see schools throughout the UK competing head-to-head against students from China and across the world.
The competition, which is divided into three age groups, invites students to research how drone technological innovation can be used in the conservation of endangered animal species. Up to 12 shortlisted finalists from the UK will then be given a given a budget to buy and modify a drone. Grand final takes place on 4th July 2019, where UK teams will compete with teams across the world. Grand prize of £5,000!
Schools are invited to register their interest online here. Further information can be found here.
An official launch will take place on 15th January, with deadline for initial report submissions on 31st March.
British Science Association Poster Competition

Get creative and enter the British Science Association's annual poster competition, on the theme of journeys.
Your students can make their poster about anything involving journeys. The five best posters from your school can be entered into our UK-wide competition with the chance for students to win an array of prizes.
Closing date for 2019 entries: Friday 5 April 2019 at 6pm.
Details here.
Faraday Challenge Days - Enter your school
Delivered free of charge by the IET in 68 schools and 12 academic partner universities - as well as further events available as requested by funders and sponsors - the Faraday Challenge Days are one day STEM activities designed for six teams of six students. Our 2018-19 season's Challenge Days are designed for Year 8 students (England) and their equivalents (aged 12-13 years).
IET Faraday Challenge Days give students the opportunity to research, design and make prototype solutions to genuinely tough engineering problems. At each event teams compete to win a prize for themselves and a trophy for their school.
The event is set up and run by our team of STEM professionals to give you the time to focus on your students.
Applications are open now until April 30. More information here.
The CyberFirst Girls Competition. 21 to 28 January 2019
Our online CyberFirst Girls competition aims to provide a fun but challenging environment to encourage and inspire the next generation of young women to consider computer science as an option with a view to a future career in cyber security.
The competition is aimed at Year 8 girls and the content for each category of the competition is consistent with subjects within the Computer Science syllabus from the National Curriculum. However, the competition will contain some advanced cyber topics that are not covered in traditional education but will seek to stretch the lateral thinking and additional cyber knowledge of the teams.
During the online round the girls can answer the challenges at school, during lunch, in lessons or in the evenings either with their team of 4 or individually as part of the team.
Register now here.
Salters' Institute Festivals of Chemistry
The Salters' Institute is happy to announce that entries for the 2019 Festival programme are now open. Festivals are open to KS3 pupils and there are 5 Festivals happening in Wales.
Please note that places are no longer offered on a first come first served basis, however for the best chance of securing a place at your chosen Festival please ensure that your entry is submitted before priority entry closes on the 31st of January.
All details here.
The Oxford Scientist Schools Science Writing Competition

The Oxford Scientist is proud to announce our Hilary Term 2019 School Science Writing Competition. You can see the winners of our previous competition at www.oxsci.org/schools/mt18
Calling all budding science writers in UK schools!
Are you currently a school, sixth form or college student in the UK in Year 10, Year 11, Year 12, or Year 13 (or equivalent)?

Are you fascinated by science and want to communicate it to those around you?

Would you like to see your work published in the next issue of The Oxford Scientist AND win four tickets to the IMAX 3D experience at the London Science Museum?
If you answered YES to all of the above, then all you need to do is write a scientific article (maximum 700 words) about one way in which science impacts your everyday life. Your article could discuss anything from the smart phone you use every day, to the washing powder you use in your washing machine, to the insulin injections you might require as a type-1 diabetic.
Information and entry here.
Closing date is January 18 2019.
Further Mathematics Support Programme Problem Solving Competition for yrs 7-11
Win a copy of Simon Singh's "The Simpsons and their mathematical secrets" and a £50 Amazon voucher.
The problem starts:
Can you solve this vexing vexillology problem?
You are asked to make flags for an event. The attending nations are Nepal, Japan, Czech Republic, South Korea, Bahrain, Bangladesh, and the Philippines.....
Open to pupils in yrs 7 to 11. Closing date is 1st February 2019.
All details here.
United Kingdom Mathematics Trust Individual Challenges
The UKMT Individual Maths Challenges are lively, intriguing multiple choice question papers, which are designed to stimulate interest in maths in large numbers of pupils. The three levels cover the secondary school range 11-18 and together they attract over 600,000 entries from over 4,000 schools and colleges.
Upcoming dates:
Intermediate - Year 11 or below - Thursday 7 Feb 2019.
Junior - Year 8 or below - Tuesday 30th April.
Registration and more information here.
BP Ultimate STEM Challenge Competition

This year the BP Ultimate STEM Challenge is back and it's even better! For the first time, BP, in partnership with STEM Learning, is inviting UK students aged 11-14 to use their STEM skills to tackle one simple challenge: reimagine a solution to a real-life problem.
This year the Ultimate STEM Challenge is setting the ultimate challenge to reimagine literally anything using the technology and capability of today. This might be redesigning tools and technology that we have long taken for granted or reinventing something that really could change peoples' lives for the better.
Students can complete this challenge in a STEM Club, during a collapsed timetable day, in classroom lessons or in their own time.
Winners will receive a fun day out at the Science Museum in London for the grand final, £1,000 to spend on science equipment or field trips, and Science Museum goody bags. All entries shortlisted for the semi-finals will receive a prestigious Bronze Crest Award.
Visit bpes.bp.com/stem-challenge/ultimate-stem-challenge for full details, access to STEM Ambassadors and to download the FREE Challenge resources.
The deadline for entries is 15 February 2019.
No More Cabbage!
This year's CLEAPSS competition updates a classic practical activity.
Help your children make and investigate the best alternative indicators to red cabbage. There are prizes available for children, the school and staff.
Science4Society Week 2019 competition 'Globally Responsible Careers'
Run in collaboration with the ASE, the competition makes a great lesson or homework activity for an EPQ or a science club or for careers advisors to use.
What job do you want to do? What are your career aspirations? How might this job impact on the local/national/global environment? e.g. air/land/water pollution, biodiversity, flooding, climate etc. What are the scientific issues involved? How could you help to make this job more globally responsible?
More information here
Closing date 1 March 2019
The Art of Sustainability and STEM

You are the designers of the future; all our futures. Science Technology Engineering and Maths (STEM) will be at the heart of that future. Consumption and Waste is one curriculum topic in Education for Sustainable Development and Global Citizenship (ESDGC). Future design will be about creating a Sustainable world. One where we are contributing to the Well Being of both ourselves and the natural world.
The Challenge is to design a Sustainable Kart to race in the Brockweir Soap Box Derby. Info here and here.
The winning team will have to demonstrate how their Kart delivers Well Being. Teams will have to think through Sustainability demonstrating how the whole life cycle of the Kart meets with cyclical design.
An award for the most Sustainable Kart will be presented at the end of the race also learners may be able to work towards a Crest Award as part of this project.
The next race date has not yet been set, but will be in the autumn of 2019 so there's plenty of time.
Contact Steven England at TheArtofSustainability@hotmail.com for more details.
Cisco Little Big Futures

The Internet of Things (IoT) is about connecting the unconnected. Getting everyday objects to send, receive and process data to solve real-world issues.
Cisco and STEM Learning relaunched the Little Big Awards in 2017 to now be Little Big Futures. This programme has a collection of resources for students aged 11-14 to participate in five one-hour lessons across the STEM subjects and STEM clubs.
Each one-hour resource includes subject-specific investigations, exploring the Internet of Things. You don't need any specific technology for these interactive and engaging activities. These resources introduce upcoming technologies that will soon be part of everyday life. They give your students the opportunity to be creative with their learning and explore careers education.
Cisco is also sponsoring schools to take part in the CREST Discovery Awards and they will cover the cost of applying.
Students will work in teams to investigate a real-world problem and report on their findings. You can request a local STEM Ambassador to inspire and support your students during this challenge
Schools Competition 2019 Imperial College London
The Faculty of Natural Sciences Schools Science Competition 2019 is open for registrations.
The best teams will be invited to present their idea at a showcase event at Imperial College in front of a live audience and a panel of VIP judges. The competition winners will each receive individual prizes, will be given the opportunity to visit a world-leading science facility in the UK. Find out more here…
Better Energy School Awards

The Better Energy School Awards aim to assist and encourage environmental education for young people aged 5-11. They promote cross-curricular work on the environment and ANY work you are doing at your school covering any kind of environmental issue can be entered. The Better Energy School Awards for excellence in environmental education link with the National Curriculum for England and Wales and the Scottish Curriculum for Excellence – explore our guides here.
Enter your school today – win up to £5,000! Read the competition rules here.
The Better Energy School Awards are split into four regions (South/Central, North, Wales and West, Scotland) and there will be a winner for each Award category in each region. The best entry chosen from all of the winners in each region will be made a Regional Champion and will receive £1,000. The best of the Regional Champions will be chosen as the UK Champions, who receive a total of £5,000 for the school funds.
In addition to all the winners, 16 Runners-Up will receive £250 each for the school funds. A further 20 Highly Commended schools will receive £100.
Representatives from the four Regional Champion schools attend a special Awards Ceremony in London, where they receive their prizes from specially invited celebrity guests. Previous venues include London Zoo and the Science Museum.
Step into the NHS Competition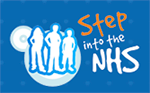 The Step into the NHS schools' Competition offers students in years 8 and 9 the chance to win a tablet or a £50 Amazon voucher.
There's much more to working for the NHS than being a doctor or nurse. In fact there are more than 350 different careers in the NHS and, with that many careers on offer, there's a job to suit anyone, no matter what your interests and skills are. The Step into the NHS competition asks students to choose an NHS career that interests them and create a job description and an advert to tell their friends and other young people about it. Students can work on their own or in teams of up to four.
Find out more and apply here…
RHS Greening Grey Britain

The RHS would like you and your group to identify an area in your local community that could do with a bit of colour. Sign up to take part in Greening Grey Britain and the RHS will send you a free packet of wild cornfield seeds which are all perfect plants for pollinators.
Help spread the word of Greening Grey Britain and win prizes by sharing your photos on Twitter using #GreeningGreyBritain and @RHSSchools. Prizes will be awarded every week so get snapping! If you decide to green up an area in your community, you may also be eligible to apply for the RHS Level 5 School Gardening Award and receive £200 in gardening gift vouchers.
BBC Terrific Scientific

The campaign consists of 10 nationwide investigations and hopes to encourage one million children to take part. Terrific Scientific will also enable children to undertake genuine research using their science enquiry skills to inform the work of leading universities. The investigations are designed to be accessible and use everyday items.
Science and Wildlife Presenter, Liz Bonnin is an ambassador for Terrific Scientific and feature in this introductory film which explains what the campaign is all about. Schools can sign up here to take part.
The Gratnells Science Technician of the Year Competition
The Gratnells Science Technician of the Year Competition is now in its eleventh successful year!
Once again this year we have a fantastic array of prizes and we've kept it much easier to enter with a simpler entry form. You can enter yourself instead of someone else entering on your behalf. You also have a choice of how to enter. You can download and print the entry form or you can enter online.
Closing date is Friday, 25th January, 2019.
More information here.