Last updated: 18 November 2019
CyberFirst Girls Competition 2020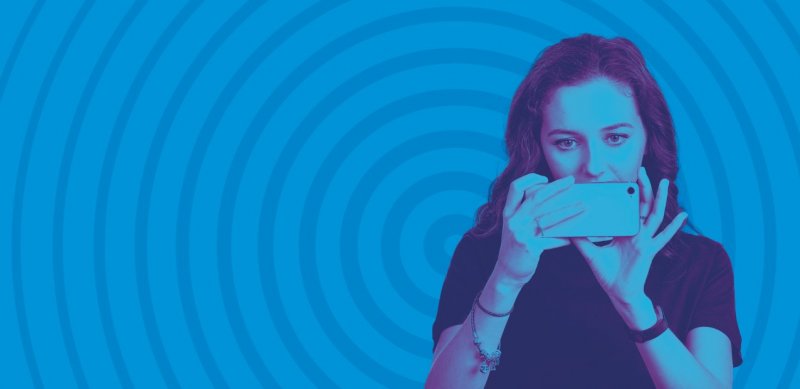 The CyberFirst Girls Competition aims to support girls interested in a career in cyber security.
The competition is aimed at Year 8 girls in England and Wales, Year 9 in Northern Ireland and S2 in Scotland. We made a deliberate shift in age group in 2018 to give as many girls as possible the opportunity to find out more about cyber security with a view to potentially influencing the subjects they take at GCSE (or equivalent).
The content for each category of the competition is consistent with subjects within the Computer Science syllabus from both the National Curriculum and Scotland's Curriculum for Excellence. However, the competition will contain some advanced cyber topics that are not covered in traditional education but will seek to stretch the lateral thinking and additional cyber knowledge of the teams.
Details here.
Rolls-Royce Schools Prize for Science & Technology
The Rolls-Royce Schools Prize for Science & Technology is an annual awards programme that helps teachers increase science, mathematics, and technology engagement in their schools and colleges. The awards programme is open to all schools and colleges in the UK.
Previously called the Rolls-Royce Science Prize, the award has been refreshed to encourage entries not only from science and maths, but also engineering, design and technology projects including 3D printing, robotics and coding, data science, artificial intelligence and electrification.
Entrants will submit an application outlining an idea for a sustainable science, mathematics or technology initiative, specific to your school and which you would deliver between September 2020 and June 2021.
Your initiative can focus on any area of science, mathematics, or technology, and it can be either a new idea or development of something you're already working on. The most important thing: think innovative!
This annual award is an exciting opportunity for schools to receive funding for existing or proposed initiatives where up to 50 schools will be selected for a £1000 Special Merit Award and the opportunity to become a Rolls Royce finalist and receive an additional £5000 funding to progress their project.
Details here. Projects are judged half termly but the final closing date is April 11 2020.
Longitude Explorer Prize

We're on the hunt for 11-16 year olds, who are passionate about making the world a better place, to develop A I based solutions, which will improve the lives of others.
Teams, teachers and leaders will have access to learning materials and real examples of artificial intelligence to help kick-start their creative thinking and develop their ideas. It is free to take part and teams will be provided with support throughout. Finalists will be supported to transform their idea into reality with mentors, hardware and software - they will also be in with a chance to win £25,000 for their schools or youth groups and individual prizes.
Entry applications for initial ideas are open until the 29th November 2019, and then 60 teams will then be invited to our Semi-Finalist event at the end of January 2020. Finalists will be selected in March 2020 and will be supported to develop their ideas into reality. The finalists will then be invited to a live "Dragon's Den" event to pitch to a panel of expert judges to choose a winner, and award additional prizes.
All details here. Apply by 5pm on 29th November - remember, at this stage, they are just looking for an idea!
Competition run by the Cardiff Welsh Medium Science Society
This is a competition for yr 12 and 13 pupils to present any scientific topic with a Welsh connection.
ALL ENTRIES MUST BE THROUGH THE MEDIUM OF WELSH.
Full details are on our Welsh page here.
Youth Industrial Strategy Competition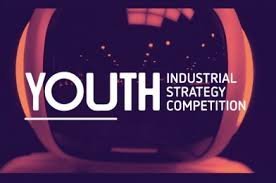 Have you entered yet?
It's time to get your entries in for the Youth Industrial Strategy Competition - our national initiative that inspires and challenges young people.
If you need a little encouragement, take a look at the list of prizes to be won!
The overall winner in each category (Junior, Intermediate, and Senior) will receive a cash prize of £500 cash for the group's school, and £500 cash for the students who worked on the project. Other prizes for runners-up will include: Amazon vouchers worth up to £20 per student and £100 CREST Award vouchers for schools.
The Youth Industrial Strategy Competition is a new national STEM initiative that aims to inspire and challenge young people aged 11 to 19
It provides real-world opportunities for young people to engage with cutting-edge research and product design ideas around the four areas of the Industrial Strategy: Artificial Intelligence & Data, Ageing Society, Clean Growth, and the Future of Mobility.
We are calling on young people to enter the Competition with innovative solutions that have the potential to change our future industries, society and the environment. Finalists for the Competition will attend the national finals of the Big Bang Fair in Birmingham in March 2020 and be judged for both.
Entries for the competition need to be submitted by 29 November 2019.
More details here
BP Ultimate STEM Challenge

The Ultimate STEM Challenge is back again and bigger than ever before ! Now open to pupils aged 9-14, this national competition invites young inventors to create a new piece of wearable tech that will improve lives in the future.
To help you bring this competition to life, you can request a STEM Ambassador to support you and your class in entering this year's Ultimate STEM Challenge.
BP has also designed a range of free curriculum-linked resources for pupils aged 9-14 that will help you deliver exciting science lessons and inspire entries for this year's competition.
There are some brilliant prizes up for grabs including:
two lucky schools will win £750 to spend on school equipment or field trips

attend an exclusive, all expenses paid experience at a one-day Hackathon

meet real scientists, coders and designers to help bring their ideas to life
All details here. The deadline for entries is 14 January 2020.
Primary Engineer and Secondary Engineer Leaders Award

Primary Engineer and Secondary Engineer with QinetiQ are inviting you to take part in a fully funded national STEM competition. The Leaders Award 'If you were an Engineer what would you do?', is a curriculum-based competition that helps build literacy, design and technology skills and career related learning for pupils aged 3 to 19.
Engineering is all around us, from the cars we drive in, TV screens we watch to the food we eat. It is what makes our lives liveable and as such forms the basis of discussion, creativity and problem solving. How can we make life better for others and ourselves?
Children, pupils and students in Early Years Settings, Primary and Secondary Schools are invited to interview an engineer, identify a problem, draw and annotate a solution to it on an A4 or A3 sheet and explain on one side of A4 (or less) why their solution should be manufactured by engineers.
Register today and download your FREE resources, including:
Project overview (links to current educational research including the Gatsby Benchmarks for Careers Related Learning and FAQ)

Curriculum mapping to National Curriculum

Lesson Plans

Online live chats/ interviews with Engineers

Free Training – masterclass twilights are available across the country
All details here. Closing date 25 March 2020.
Safer Internet Day Competition

Safer Internet Day (SID) is celebrated globally in February each year to promote the safe and positive use of digital technology for children and young people. To celebrate SID 2020, the Welsh Government, in partnership with the UK Safer Internet Centre, invites entries to the Welsh Government Safer Internet Day Competition. The competition aims to encourage children and young people to express their creativity and share their understanding of digital well-being and online safety issues.
The theme of the competition is "A better internet: How to look after yourself and others".
There are two categories in the Safer Internet Day 2020 Competition - Primary and Secondary aged.
Details here. Closing date December 6.
The 'Big BeeWalk Data' Research Competition
The Bumblebee Conservation Trust's 'Big BeeWalk Data' research competition will give students an amazing insight into the 'real world' of conservation and research. Students will have the opportunity to access scientific data collected through the Trust's BeeWalk citizen science project and produce their own unique research project which will contribute to our understanding of bumblebees.
We want students to think outside of the box for this competition. The idea is to try and find their own unique piece of research.
The competition is open to students aged 11 - 19 in education in the United Kingdom and Northern Ireland.
Details here. Closing date 7 February 2020.
Cool For School Competition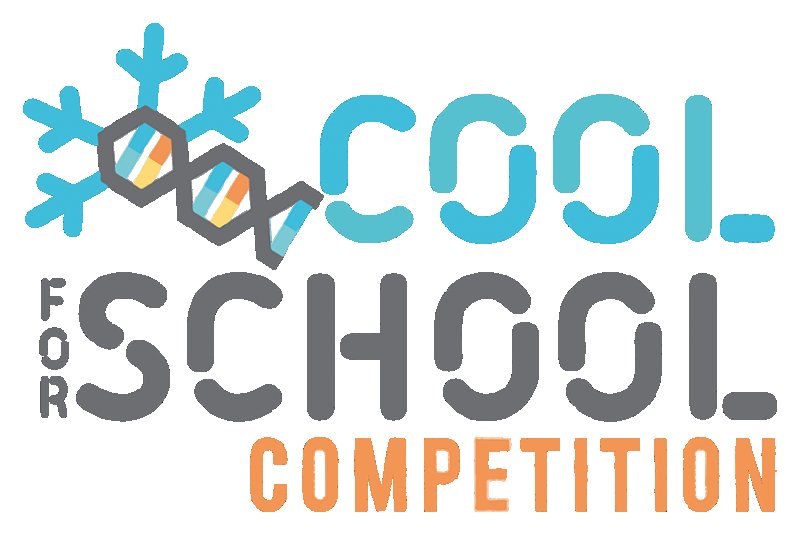 Refrigeration science and principles make a massive contribution to our world today - but most people never notice it! This competition is designed to challenge students to explore the science, technology, engineering and mathematical principles that underlie refrigeration processes, and come up with a simple experiment or presentation to demonstrate one of these.
Send in your video along with completed submission and entry forms and you could be in with a chance to win a fantastic range of science kit prizes for your school packed with equipment, books and ideas to make science lessons cool!
1st Prize – £2000 value
Two runner up prizes - £1000 value
And a "Most innovative video" category winner - £1000 value
All entries will get a Certificate of Merit to recognise their work and highlight the skills and Gatsby Benchmarks that were involved.
Closing date December 1. Details here.
FIRST® Tech Challenge
FIRST® Tech Challenge: To make STEM less intimidating, more accessible and diverse - using robots and inspirational role models from industry to fuel a talent pipeline of future innovators.
Take part in a galactic robotics competition for ages 12-18 powered by Star Wars: Force for Change. In teams, students design, build and programme a robot to take on the global FIRST® Tech Challenge.
Adopt real-world roles with support from an industry mentor and develop the skills to become tomorrow's STEM innovators. Rise to the challenge.
It's more than robots. Working in teams, students embark on a 6-month challenge to build a metropolis that's out of this world. Adopting real-world roles and an industry mentor, teams design, build and programme a robot to compete in tournaments.
Details here.
CO2Chem Video Prize 2019

We are pleased to announce that a new science-media prize has been announced for 2019. The prize will be awarded in two categories for the best short form documentary showing how Carbon Dioxide Utilisation can be used as part of an approach to remove fossil-based carbon from the economy. This is all part of an effort to reduce and then reverse the harmful effects of climate change.
Categories will be independent productions and school-endorsed productions.
Videos should be no more than 3:00 minutes. Anything longer will be excluded.
Please be creative. As a guide, reading a script to camera is unlikely to be successful. The same holds true for PowerPoint Presentations.
We are looking for creativity in content and delivery. People doing things and interacting make great videos, as does the use of props.
The subject must be carbon dioxide utilisation but any angle on this will be acceptable. Its relevance to climate change and the circular economy are especially welcomed.
Prizes will be awarded for the best videos in each of the two categories and we will publicise them on the CO2Chem website and wider. The winners will be invited to the University of Sheffield where the videos will be premiered and the winners presented with their awards. The submitted videos will be judged by an expert panel including scientists, engineers and social scientists together with an expert from the world of media/journalism.
Closing date is November 15. More details here.
FIRST® LEGO® League Jr 2019/20 BOOMTOWN BUILD season for 6 to 9 yr olds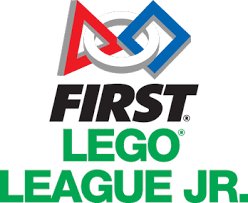 FIRST LEGO League is a global STEM challenge for teams of young people, to encourage an interest in real world themes and develop key skills that are crucial for their future careers. Young people work together to explore the season's architecture theme and design, build and program an autonomous LEGO robot to solve a series of missions.
Teams will explore the growing needs and challenges of the people in our community. Teams will help to imagine and create a building that solves a problem and makes life easier, happier, or more connected for the people that use it.
Use your imagination and LEGO® Education WeDo 2.0 to design and program your Boomtown Build. Keep track of what you learn in your Engineering Notebook, and tell about it in a Show Me poster.
Details here.
FIRST® LEGO® League 2019/20 CITY SHAPER season for 9 to 16 yr olds
FIRST LEGO League is a global STEM challenge for teams of young people, to encourage an interest in real world themes and develop key skills that are crucial for their future careers. Young people work together to explore the season's architecture theme and design, build and program an autonomous LEGO robot to solve a series of missions.
FIRST LEGO League is for young people aged 9 to 16 years, working in teams of up to 10 students with a supporting adult coach. The challenge involves a robot game and a research project, and students will need to demonstrate the FIRST LEGO League Core Values throughout all their work. Teams usually have 12 to 16 weeks to work on the challenge before they compete in their chosen regional tournament.
Details here.
Farmvention (when farming meets invention)

A STEM competition run by NFU Education and aimed at primary school children for the duration of the Autumn term 2019
There are three exciting problem based challenges that can be entered by individual children or in teams. Each challenge is designed to make children think about the day to day issues faced by farmers and growers in England and Wales as well as the wider environmental challenges faced by the worlds growing population. This year's challenges are:
· To design a garment using wool, the wonder fabric
· To create a street food dish that takes inspiration from across the globe but uses local produce as the star ingredient
· To design a machine that would be found on a farm in the year 2040
Each challenge is supported by curriculum linked resources created in partnership with the Association for Science Education (ASE) – sign up to receive your free pack.
There are a host of amazing prizes for the winning schools. Winners will present their ideas at a prestigious event at the Houses of Parliament, as well as winning fully-funded farm visits and much more! All entrants will become certified 'farmventors' and receive a reward pack including a certificate and mini prize.
Closing date is December 23. More information here.
Cisco Little Big Futures

The Internet of Things (IoT) is about connecting the unconnected. Getting everyday objects to send, receive and process data to solve real-world issues.
Cisco and STEM Learning relaunched the Little Big Awards in 2017 to now be Little Big Futures. This programme has a collection of resources for students aged 11-14 to participate in five one-hour lessons across the STEM subjects and STEM clubs.
Each one-hour resource includes subject-specific investigations, exploring the Internet of Things. You don't need any specific technology for these interactive and engaging activities. These resources introduce upcoming technologies that will soon be part of everyday life. They give your students the opportunity to be creative with their learning and explore careers education.
Cisco is also sponsoring schools to take part in the CREST Discovery Awards and they will cover the cost of applying.
Students will work in teams to investigate a real-world problem and report on their findings. You can request a local STEM Ambassador to inspire and support your students during this challenge
BBC Terrific Scientific

The campaign consists of 10 nationwide investigations and hopes to encourage one million children to take part. Terrific Scientific will also enable children to undertake genuine research using their science enquiry skills to inform the work of leading universities. The investigations are designed to be accessible and use everyday items.
Science and Wildlife Presenter, Liz Bonnin is an ambassador for Terrific Scientific and feature in this introductory film which explains what the campaign is all about. Schools can sign up here to take part.