Last updated: 26 March 2020
!!CAN DO AT HOME!! School Robot Competition: 5 to 7 year olds - Draw a Robot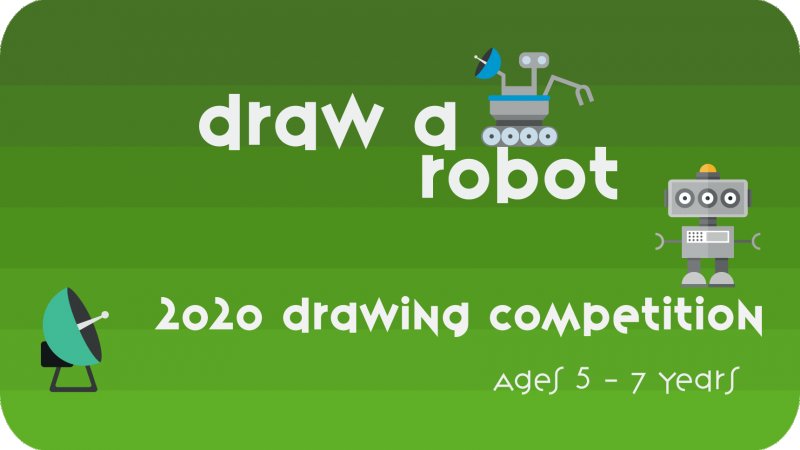 Do you have the imagination to draw a winning robot design?
Draw a robot you'd like to see in the future for a chance to win some fantastic prizes.
Your robot could do any task or job you can think of – the only limit is your imagination!
When you are drawing your robot idea, think about what it can do, who might use it, how it will behave, and what special parts it will need. Make sure you label your drawing with these important features. You'll need to wow the judges with your creative idea.
Draw a robot is open to children aged between 5 and 7 years old.
Details here.
!!CAN DO AT HOME!! School Robot Competition: 7 to 11 year olds - Once upon a robot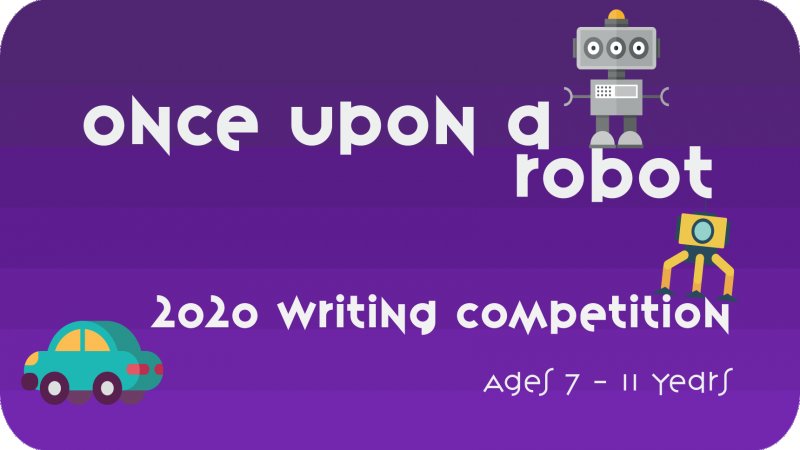 Do you have the creativity to write a great robot story?
We're looking for exciting short stories featuring robots for a chance to win some fantastic prizes.
This is your chance you show off your creativity and take the readers on an adventure into the world of robotics and intelligent machines.
You'll need to use your imagination to create believable characters and a compelling plot.
Your short story can feature any kind of robot you can dream up, and could take place on Earth, in space or even on another planet!
Think about whether your story is set in the present day, the future, or perhaps the past. What challenges will your characters face? How will the adventure end?
Once Upon a Robot is open to children aged between 7 and 11 years old.
Details here.
!!CAN DO AT HOME!! British Science Week Poster Competition

This year's theme is Our diverse planet!
Our activity packs contain lots of activities on this theme, with anything from biological diversity and social diversity, to the diversity of knowledge and STEM careers. We are sure these activities will inspire lots of amazing and creative posters, and we look forward to seeing your entries!
The British Science Association would like to thank Guinness World Records for sponsoring the poster competition again this year. Why not see if your students can make a poster about a world record that celebrates 'Our diverse planet'?
Posters can be made by hand or using a computer and entered digitally. We aren't able to accept digitally animated posters.
Age categories from Nursery to Year 9.
Closing date, April 3.
Details here.
The Great Bug Hunt 2020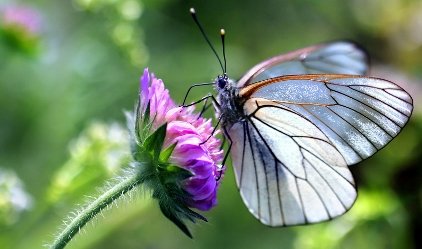 Run every year by the ASE in partnership with the Royal Entomological Society, the ever popular Great Bug Hunt competition takes science learning out of the Primary classroom and brings it to life in the outdoors.
Our challenge is pretty simple - take your class outside, equip them with magnifying glasses and notepads, and point them at the nearest hedges, flower beds, trees, long grass, logs, stones, rocks (well, you get the picture)... and let them explore and report back what they find.
Your entries might be a wall poster, a report, a video or even a podcast or poem! Our ambition is simply to empower primary teachers to enthuse their pupils about the potential of exploring the natural world on their doorstep.
The closing date for entries is 12th June 2020.
Details here.
The Biochemical Society Science Communication Prize for post 16 students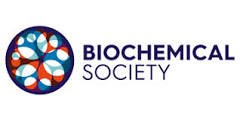 The Biochemical Society Science Communication Prize has opened a new call, and this year, for the first time, with a post-16 category (in which prize money is shared between students and the science department of their respective schools).
With the Science Communication Prize, the Biochemical Society looks to identify and celebrate outstanding science communicators in the molecular biosciences. In 2020, to mark the 10th anniversary of this scheme, the Biochemical Society is opening applications in two mix-media categories (i.e. written articles or video/audio pieces): one for post-16 students and another for higher education students. The Prize is a good opportunity to showcase SciComm talents and build on one's SciComm portfolio with potential print and online publication in The Biochemist magazine and The Biochemist blog, as well as receiving a mentoring session with a professional science communicator (in addition to a cash prize).
The submission deadline for the current competition is 28th April.
Details here.
Teaching Award - Rolls-Royce Schools Prize for Science & Technology
The importance of great teachers can never be overstated and should always be celebrated.
They shape an exciting future for the next generation of STEM trail-blazers, who will in turn shape an exciting future for both Rolls-Royce and the wider world.
That's why the Rolls-Royce Science Prize was founded in 2004. It's all part of their STEM education programme that aims to reach 6 million young people by 2020. They want to inspire the highest quality teaching in science and maths classes so that each new generation of students can reach their full potential.
The Science Prize has three main objectives:
Recognise and reward excellence in science teaching across the full spectrum of teaching contexts.
Promote sustainable teaching ideas that address specific needs in schools and colleges.
Contribute to teachers' continuing professional development.
You will need a plan for your project that outlines an idea for STEM (science, technology, engineering or maths) teaching that is specific to your school or college. It can focus on any area of STEM and it can be either a new idea or development of something you're already working on. The most important thing : think innovation, they are looking for ideas that are both inspirational and innovative.
Closing date for entries is 29 May.
All details here.
Nominations for the Primary Science Teacher Awards 2020 are now open!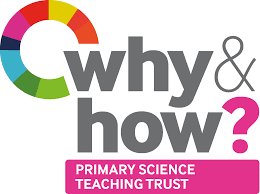 Teachers that are doing incredible work, raising standards, excelling in tough conditions and going above and beyond deserve to be celebrated. The Primary Science Teacher Awards do just that - we celebrate, reward and provide a plethora of opportunity for these deserving teachers.
The awards are open to all current practising Primary Teachers (full or part-time) who:
are innovative and creative in teaching science;
inspire colleagues and contribute to developing science in their school and beyond;
engage pupils in the excitement and fascination of science.
Teachers who win a Primary Science Teacher Award support colleagues in their own and other schools, either locally, regionally or nationally, to raise the profile of science and the quality of primary school science provision.
Closing date for nominations is 12 June.
Details here.
Science Technician of the Year Awards 2020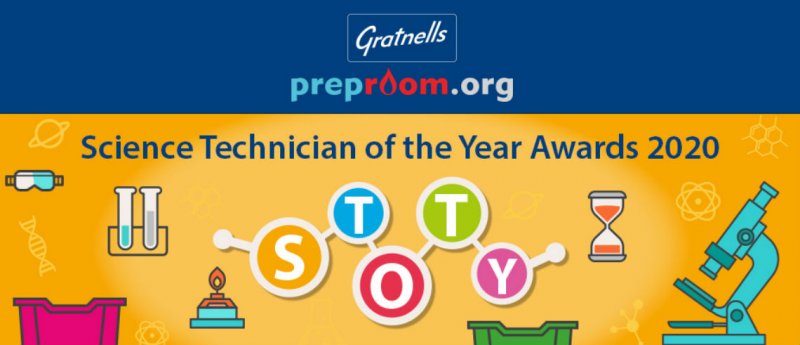 The 2020 Science Technician of the Year Awards are now brought to you by Gratnells and Preproom.org with an easier entry process, richer prize and team awards. Do you or your team have what it takes? Here's what you need to know:
What to enter? We would love to see photos of wonderful prep rooms, creativity as a technician or exciting demos or creations. We want to see technicians' achievements - big or small - or even photos of what being a Science Technician means to you.
How to enter? Simply submit three images of your prep room, achievements or daily duties to be entered into the competition.
What happens next? If your pictures are shortlisted, you will be contacted by Dr Katherine Forsey from the judging panel and asked to submit a short personal profile and details of an outstanding project. If you have nominated a technician or team they will be contacted directly.
Who can win? This year there will be a UK winner, UK winning team, UK 2nd place, UK 3rd place and an International winner.
Closing date for entries is Easter.
All details here.
Apps for Good Awards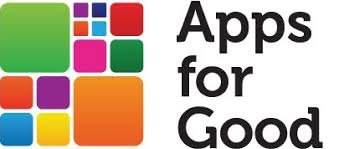 We're looking for student teams who have designed Apps, Internet of Things devices and Machine Learning models that could help solve a problem they care about.
For the 15 teams who make it to the finals, Apps for Good will pay for them to come to London where they will spend the morning with a leading tech company before pitching their ideas to a panel of Industry Experts in the afternoon. The day will be a fantastic celebration of your and your students' hard work and will provide inspiration and insight into what a career in technology could look like for them. We will be providing all teams who enter with written feedback from our Expert Shortlisting partners.
Our website has helpful information on the judging criteria and how to support your students through our short and simple the application process. If you have any questions or queries about our Awards please don't hesitate to get in touch!
Closing date April 24.
All details here.
BIEA 2020 Competition - "Help us solve the global plastic problem!"

We know that the world has a plastic problem. Our oceans and lands have become polluted with our carelessly discarded plastic waste that will take 1000s of years to decompose on land, whilst the plastic in the oceans break up into toxin-laden tiny particles. Our plastic waste is now causing chemical pollution in the oceans.
What can we do? We can use our technology to clean up the plastic waste before it turns into the environmentally disastrous chemical pollution that threatens both marine and land-based life. The competition theme in 2020 reflects two major concepts: Technological innovation and the clearing of plastic waste: "The Plastic Problem".
Competition Requirements: BIEA requires that all students must be in teams of between 3 and 5 individuals. Each school must be registered by a responsible adult (e.g. teacher). Schools may enter more than one team per age category: 9-11 years old, 12-14 years old, 15-17 years old and 18-21 years old.
For the regional heats teams need to write a report with successsful teams receiving a budget to take their projects to the International Final.
Closing date for reports is March 31 2020.
Details here.
Faraday Challenge Days - Entries now open

IET Faraday Challenge Days are free, one-day STEM activity days that introduce students to engineering, inspire them to consider engineering as a career and help to develop their practical and employability skills, including team working, problem solving and creative thinking.
Our Challenge Days give six teams of six students, aged 12-13 years, the opportunity to research, design and make prototype solutions to real-world engineering problems. This annual competition, with events covering the whole of the UK, sees teams competing to win a prize for themselves and a trophy for their school. The top teams at the end of the season are invited to the National Finals to battle it out to be crowned the Faraday National Champions and win a cash prize of up to £1,000 for their school.
The closing date for entries is May 1st.
All details here.
Young Coders Competition 2020

The Young Coders Competition for primary schools is back again for 2020. Aimed at helping teachers to become more confident with teaching coding skills, any teacher can run the competition whether they are familiar with coding or completely new to it. All the session planning is done for you so you can learn alongside your pupils. The resources include 12 weeks of lesson planning for absolute beginners (children and teachers!) or a shorter 6 week version for those who already have a little experience with using Scratch. The resources can be used for computing lessons or to run an after school club.
It is open for children in years 4, 5 and 6 working in teams of 3 - 6 children. The aim is to create a short computer game using Scratch to "Teach your Pals about the Past"
There will be awards for the children creating the 1st, 2nd and 3rd place projects and additional cash prizes this year for the school or club to take away as well. £500 for 1st place, £200 for 2nd place and £100 for 3rd place.
Register for the competition and access all the resources here. Closing date for entries is Friday 22nd May 2020
Greenpower Formula 24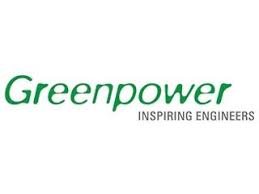 Greenpower Education Trust is a UK based charity that inspires young people (9-25yrs) around the world to excel in Science, Technology, Engineering and Maths through a unique challenge: to design, build and race an electric car. Not only do the students learn engineering and technical skills, but also crucial life skills such as working with a team, communication, responsibility, trust, problem solving, determination to continuously improve and not give up.
Many schools have STEM Ambassadors as Mentors for the projects.
There is a cost to buy the car but it can be reused year after year. Siemens offer a limited number of bursaries for half the cost of the car. Applications need to be made ASAP for this bursary.
Details of the competition can be found here. For further information on the bursary, email llinos.misra@see-science.co.uk and I will forward the details.
Rolls-Royce Schools Prize for Science & Technology
The Rolls-Royce Schools Prize for Science & Technology is an annual awards programme that helps teachers increase science, mathematics, and technology engagement in their schools and colleges. The awards programme is open to all schools and colleges in the UK.
Previously called the Rolls-Royce Science Prize, the award has been refreshed to encourage entries not only from science and maths, but also engineering, design and technology projects including 3D printing, robotics and coding, data science, artificial intelligence and electrification.
Entrants will submit an application outlining an idea for a sustainable science, mathematics or technology initiative, specific to your school and which you would deliver between September 2020 and June 2021.
Your initiative can focus on any area of science, mathematics, or technology, and it can be either a new idea or development of something you're already working on. The most important thing: think innovative!
This annual award is an exciting opportunity for schools to receive funding for existing or proposed initiatives where up to 50 schools will be selected for a £1000 Special Merit Award and the opportunity to become a Rolls Royce finalist and receive an additional £5000 funding to progress their project.
Details here. Projects are judged half termly but the final closing date is April 11 2020.
Primary Engineer and Secondary Engineer Leaders Award

Primary Engineer and Secondary Engineer with QinetiQ are inviting you to take part in a fully funded national STEM competition. The Leaders Award 'If you were an Engineer what would you do?', is a curriculum-based competition that helps build literacy, design and technology skills and career related learning for pupils aged 3 to 19.
Engineering is all around us, from the cars we drive in, TV screens we watch to the food we eat. It is what makes our lives liveable and as such forms the basis of discussion, creativity and problem solving. How can we make life better for others and ourselves?
Children, pupils and students in Early Years Settings, Primary and Secondary Schools are invited to interview an engineer, identify a problem, draw and annotate a solution to it on an A4 or A3 sheet and explain on one side of A4 (or less) why their solution should be manufactured by engineers.
Register today and download your FREE resources, including:
Project overview (links to current educational research including the Gatsby Benchmarks for Careers Related Learning and FAQ)

Curriculum mapping to National Curriculum

Lesson Plans

Online live chats/ interviews with Engineers

Free Training – masterclass twilights are available across the country
All details here. Closing date 25 March 2020.