Last updated: 19 September 2019
Cool For School Competition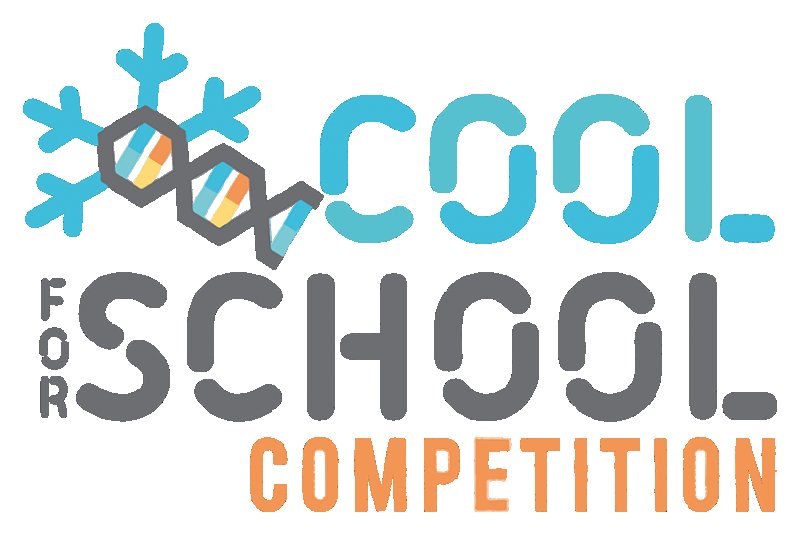 Refrigeration science and principles make a massive contribution to our world today - but most people never notice it! This competition is designed to challenge students to explore the science, technology, engineering and mathematical principles that underlie refrigeration processes, and come up with a simple experiment or presentation to demonstrate one of these.
Send in your video along with completed submission and entry forms and you could be in with a chance to win a fantastic range of science kit prizes for your school packed with equipment, books and ideas to make science lessons cool!
1st Prize – £2000 value
Two runner up prizes - £1000 value
And a "Most innovative video" category winner - £1000 value
All entries will get a Certificate of Merit to recognise their work and highlight the skills and Gatsby Benchmarks that were involved.
Closing date December 1. Details here.
DVLA Code Challenge

GET INVOLVED WITH PROGRAMMING, IMAGINE IT, CODE IT, BUILD IT, AND WIN IT!
It's your last chance to enter the DVLA Code Challenge competition for 7-11 and 11-14 year olds.
This year's Code Challenge will enable interested pupils to develop their problem solving, communication and teamwork skills as well as improving their knowledge of computer programming in a fun and innovative way and also win thousands of pounds of IT equipment for their schools or Groups.
There will be a Competition Prize Giving Event hosted by Lucy Owen (BBC Wales News Presenter) on December 3rd, 2019 with a prize draw to win IT Equipment.
The closing date is for entries is October 11 but you must register before this date.
Details here.
FIRST® Tech Challenge
FIRST® Tech Challenge: To make STEM less intimidating, more accessible and diverse - using robots and inspirational role models from industry to fuel a talent pipeline of future innovators.
Take part in a galactic robotics competition for ages 12-18 powered by Star Wars: Force for Change. In teams, students design, build and programme a robot to take on the global FIRST® Tech Challenge.
Adopt real-world roles with support from an industry mentor and develop the skills to become tomorrow's STEM innovators. Rise to the challenge.
It's more than robots. Working in teams, students embark on a 6-month challenge to build a metropolis that's out of this world. Adopting real-world roles and an industry mentor, teams design, build and programme a robot to compete in tournaments.
Details here.
CO2Chem Video Prize 2019

We are pleased to announce that a new science-media prize has been announced for 2019. The prize will be awarded in two categories for the best short form documentary showing how Carbon Dioxide Utilisation can be used as part of an approach to remove fossil-based carbon from the economy. This is all part of an effort to reduce and then reverse the harmful effects of climate change.
Categories will be independent productions and school-endorsed productions.
Videos should be no more than 3:00 minutes. Anything longer will be excluded.
Please be creative. As a guide, reading a script to camera is unlikely to be successful. The same holds true for PowerPoint Presentations.
We are looking for creativity in content and delivery. People doing things and interacting make great videos, as does the use of props.
The subject must be carbon dioxide utilisation but any angle on this will be acceptable. Its relevance to climate change and the circular economy are especially welcomed.
Prizes will be awarded for the best videos in each of the two categories and we will publicise them on the CO2Chem website and wider. The winners will be invited to the University of Sheffield where the videos will be premiered and the winners presented with their awards. The submitted videos will be judged by an expert panel including scientists, engineers and social scientists together with an expert from the world of media/journalism.
More details here.
ECO-INNOVATORS COMPETITION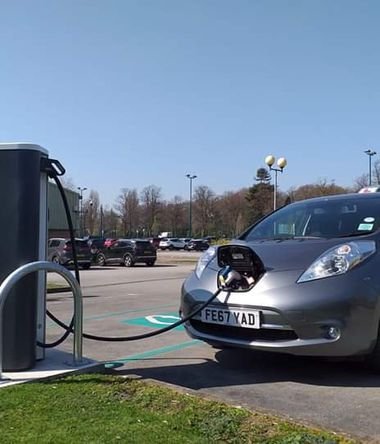 Could your students be responsible for the next iconic piece of street design? The Government's Office for Low Emission Vehicles (OLEV) is looking for students aged 7-19 to create a design for on-street electric vehicle (EV) chargepoints that is innovative, iconic and beautiful, as part of a national schools' competition.
What you need to know
National UK design competition focused on climate change and air quality – with two age categories; 7-14 and 14-19
Quick, simple and free to enter – a two-page template for students to use creatively to share their design
Cross-curricula linked learning - with real-life context
Free competition pack – including lesson plans to inspire your students, full Terms and Conditions and entry template
Closing date 18 October.
All details here.
FIRST® LEGO® League Jr 2019/20 BOOMTOWN BUILD season for 6 to 9 yr olds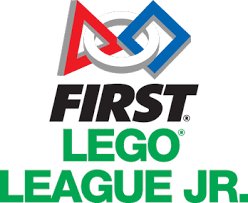 FIRST LEGO League is a global STEM challenge for teams of young people, to encourage an interest in real world themes and develop key skills that are crucial for their future careers. Young people work together to explore the season's architecture theme and design, build and program an autonomous LEGO robot to solve a series of missions.
Teams will explore the growing needs and challenges of the people in our community. Teams will help to imagine and create a building that solves a problem and makes life easier, happier, or more connected for the people that use it.
Use your imagination and LEGO® Education WeDo 2.0 to design and program your Boomtown Build. Keep track of what you learn in your Engineering Notebook, and tell about it in a Show Me poster.
Details here.
FIRST® LEGO® League 2019/20 CITY SHAPER season for 9 to 16 yr olds
FIRST LEGO League is a global STEM challenge for teams of young people, to encourage an interest in real world themes and develop key skills that are crucial for their future careers. Young people work together to explore the season's architecture theme and design, build and program an autonomous LEGO robot to solve a series of missions.
FIRST LEGO League is for young people aged 9 to 16 years, working in teams of up to 10 students with a supporting adult coach. The challenge involves a robot game and a research project, and students will need to demonstrate the FIRST LEGO League Core Values throughout all their work. Teams usually have 12 to 16 weeks to work on the challenge before they compete in their chosen regional tournament.
Details here.
The Oxford Scientist Schools Writing Competition Michaelmas Term 2019

Are you a school, sixth form or college student in the UK in Year 10, Year 11, or Year 12 (entering into Year 11, Year 12 or Year 13 in September)?
Are you fascinated by science and want to communicate it to those around you?
Would you like to see your work published in the next issue of The Oxford Scientist AND win a £50 Amazon voucher?
If you answered YES to these questions, then all you need to do is write a 700-word article about an "unsung hero of science" and send it to us by the 18th October. It could be about anyone from a scientist who is now well known but did not receive recognition for their achievements during their lifetime, to someone who you believe has made a significant contribution to their field of science but has never been rewarded for their achievements.
Closing date 18th October. All details here.
Farmvention (when farming meets invention)

A STEM competition run by NFU Education and aimed at primary school children for the duration of the Autumn term 2019
There are three exciting problem based challenges that can be entered by individual children or in teams. Each challenge is designed to make children think about the day to day issues faced by farmers and growers in England and Wales as well as the wider environmental challenges faced by the worlds growing population. This year's challenges are:
· To design a garment using wool, the wonder fabric
· To create a street food dish that takes inspiration from across the globe but uses local produce as the star ingredient
· To design a machine that would be found on a farm in the year 2040
Each challenge is supported by curriculum linked resources created in partnership with the Association for Science Education (ASE) – sign up to receive your free pack.
There are a host of amazing prizes for the winning schools. Winners will present their ideas at a prestigious event at the Houses of Parliament, as well as winning fully-funded farm visits and much more! All entrants will become certified 'farmventors' and receive a reward pack including a certificate and mini prize.
More information here.
Youth Industrial Strategy Competition.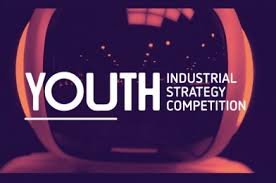 The Youth Industrial Strategy Competition is a new national STEM initiative that aims to inspire and challenge young people aged 11 to 19
It provides real-world opportunities for young people to engage with cutting-edge research and product design ideas around the four areas of the Industrial Strategy: Artificial Intelligence & Data, Ageing Society, Clean Growth, and the Future of Mobility.
We are calling on young people to enter the Competition with innovative solutions that have the potential to change our future industries, society and the environment. Finalists for the Competition will attend the national finals of the Big Bang Fair in Birmingham in March 2020 and be judged for both.
Students can work on their own or as part of a team to create their own science or technology project based on the Grand Challenges.
The BSA are offering bursaries of up to £300 for schools in challenging circumstances and community groups working with audiences traditionally under-represented and not currently engaged in science activity, so everyone has an equal chance. Email yisc@britishscienceassociation.org for information.
Entries which meet the Youth Industrial Strategy Competition criteria will also be eligible for a CREST Award, the British Science Association's award scheme for STEM project work that inspires young people to think and behave like scientists and engineers.
Entries for the competition need to be submitted by 29 November 2019.
More details here
The Big Bang Competition
The Big Bang Competition recognises and rewards young people's achievements in all areas of science, technology, engineering and maths (STEM), whilst providing them with the opportunity to build their skills and confidence in project-based work.
The Competition is open to all UK residents in full-time education or training (year group 7-13 and Scottish/NI equivalent), and students can enter online and via regional heats.
The UK Finals take place at The Big Bang Fair in March each year; the dates for 2020 are the 10th - 12th March.
Finalists compete for over £20,000 worth of amazing prizes, including top and runner-up prizes in the Junior, Intermediate and Senior categories for science and engineering, as well as the coveted titles of GSK UK Young Engineer of the Year and GSK UK Young Scientist.
The closing date for online entries is November 8 2019. All details here.
The Art of Sustainability and STEM

You are the designers of the future; all our futures. Science Technology Engineering and Maths (STEM) will be at the heart of that future. Consumption and Waste is one curriculum topic in Education for Sustainable Development and Global Citizenship (ESDGC). Future design will be about creating a Sustainable world. One where we are contributing to the Well Being of both ourselves and the natural world.
The Challenge is to design a Sustainable Kart to race in the Brockweir Soap Box Derby. Info here and here.
The winning team will have to demonstrate how their Kart delivers Well Being. Teams will have to think through Sustainability demonstrating how the whole life cycle of the Kart meets with cyclical design.
An award for the most Sustainable Kart will be presented at the end of the race also learners may be able to work towards a Crest Award as part of this project.
The next race date will be Saturday, September 21st, 2019.
Contact Steven England at TheArtofSustainability@hotmail.com for more details.
Cisco Little Big Futures

The Internet of Things (IoT) is about connecting the unconnected. Getting everyday objects to send, receive and process data to solve real-world issues.
Cisco and STEM Learning relaunched the Little Big Awards in 2017 to now be Little Big Futures. This programme has a collection of resources for students aged 11-14 to participate in five one-hour lessons across the STEM subjects and STEM clubs.
Each one-hour resource includes subject-specific investigations, exploring the Internet of Things. You don't need any specific technology for these interactive and engaging activities. These resources introduce upcoming technologies that will soon be part of everyday life. They give your students the opportunity to be creative with their learning and explore careers education.
Cisco is also sponsoring schools to take part in the CREST Discovery Awards and they will cover the cost of applying.
Students will work in teams to investigate a real-world problem and report on their findings. You can request a local STEM Ambassador to inspire and support your students during this challenge
BBC Terrific Scientific

The campaign consists of 10 nationwide investigations and hopes to encourage one million children to take part. Terrific Scientific will also enable children to undertake genuine research using their science enquiry skills to inform the work of leading universities. The investigations are designed to be accessible and use everyday items.
Science and Wildlife Presenter, Liz Bonnin is an ambassador for Terrific Scientific and feature in this introductory film which explains what the campaign is all about. Schools can sign up here to take part.