Last updated: 22 September 2020
LIS x Jacobs Challenge: Reinvent your high street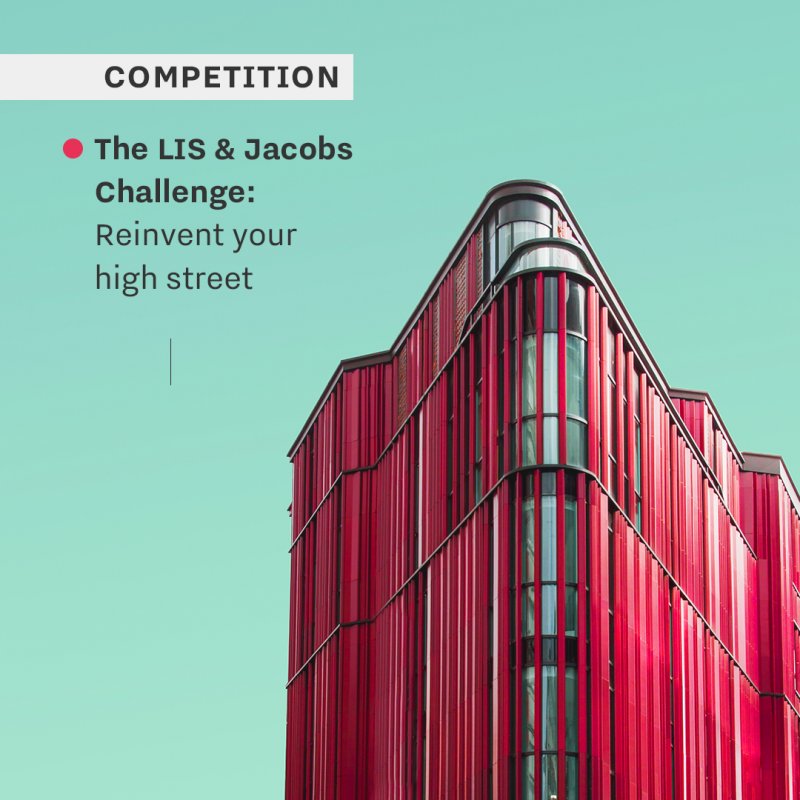 The challenge is aimed at those aged 16-20, but open to anyone.
All over the UK, urban centres are being revived and regenerated. In light of Covid-19, the pressure is on to build more, better, faster, and cheaper than ever before. But any attempt to change the urban landscape is a highly complex process. Can the traditional high street be reimagined through these neighbourhood regeneration initiatives, or will they be left behind?
The London Interdisciplinary School has teamed up with Jacobs and the Greater London Authority (GLA) to host an exciting competition around the future of cities. If you're interested in sustainability, urban design, engineering, social change, architecture, or wellbeing, then this is the challenge for you.
Challenge
There are two challenges to choose from: Either re-design your local neighbourhood centre, or consider the effects regeneration efforts would have on an icon high street like Oxford Street. You can submit a written response or a visual piece to either of the challenges. The judging panel will be choosing a winner from each challenge, as well as runners up.
The prize
Our judging panel will select two winners (one from each challenge) as well as runners up.
Both winners will be invited to present their ideas to senior members of Jacobs and the GLA Regeneration team. They will be offered remote mentoring sessions with a senior member of the Jacobs team. COVID-19 permitting, the winners will also be invited to London to shadow Jacobs, the Meridian Water project, and projects led through GLA's London Recovery High Street Mission.
The submission deadline is the 30th of September- don't miss your chance!
Find out more, including how to enter, here.
FIRST® LEGO® League during lockdown

The FIRST LEGO League Explore and FIRST LEGO League Discover programmes have both been adapted as home editions so that parents can deliver the programmes with their children at home.
We've also enabled over 150 schools that remain open for key worker children to deliver both programmes with free class packs and sets. Both of these initiatives have been very popular, so to support parents with home learning and schools running the programme we have created session video tutorials to follow along with during their session time.
Registration is now open for 2020-2021 FIRST® LEGO® League Challenge season.
Get your team together and think about the ways we can get people moving!
Rebrand
FIRST® and LEGO® Education have made the decision to rebrand FIRST® LEGO® League. The programmes will now be known as:
FIRST® LEGO® League Discover (4-6 year-olds)
FIRST® LEGO® League Explore (6-9 year-olds)
FIRST® LEGO® League Challenge (9-16-year-olds)
Details here.
The Linnean Society Special Species Competition – No age limit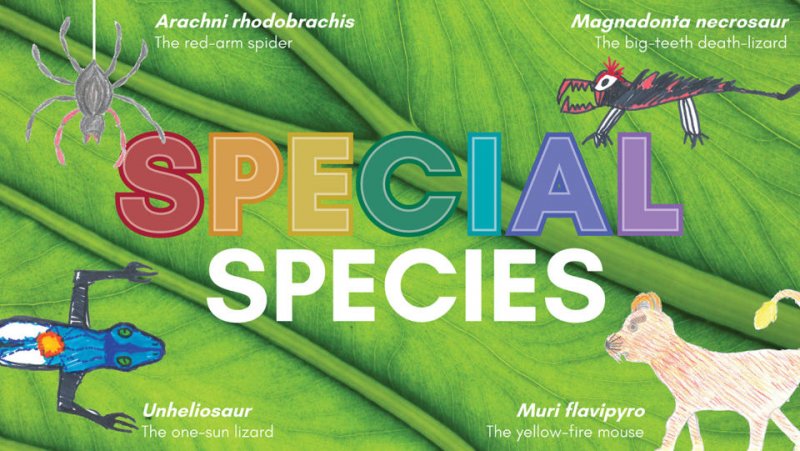 We are currently accepting entries from all age groups (even adults!)
To enter, create a new species and send the following to learning@linnean.org:
The first name, age (in years) and city of the person who created the special species

A picture of your special species

It's scientific and common name

A paragraph giving the reasons for its adaptations and a description of its habitat (aim for around 50 words)
We will be highlighting great works as we receive them.
Winners are awarded in April, July, September and December.
The Linnean Society have resources to help you chose your species.
Details here.