Last updated: 11 March 2019
Cracking the Code Competition

Cracking the Code is a 2-part competition created by Nesta, Tata, Tata Consultancy Services and Mangahigh which aims to encourage a love of maths and problem-solving outside the formal curriculum. It's open to KS3 and KS4 students across the UK. The competition is free to enter and participating schools receive a free 10 week licence to Mangahigh. There are many prizes up for grabs in both competitions so we invite you to get involved!
Register now to join the competition on March 19th.
All details here.
Salters' National Awards for Science Technicians
These Awards are run by the Salters' Institute in collaboration with both CLEAPSS and SSERC.
The aim of the Awards is to highlight the importance of technicians in enabling high quality practical work in science in schools and colleges, with the emphasis on promoting and supporting the professional learning and upskilling of technician teams. Don't worry if you're the sole technician in a school or college – you're still eligible!
The awards are to be given as team awards (sole technicians are still eligible!) to Science Technicians in schools and colleges catering for students up to the age of 18 across the UK. A team could be working within or across the sciences. The Awards will be made as follows:
Up to 4 awards of £1000 each
Closing date for applications is Friday May 3.
More information here.
TeenTech Awards
Are you an innovator? Do you have an idea which could make life easier, simpler or better? We want you to use your imagination, to think creatively.
This is a chance to ask "What if?" or even build a fun example of what this might look like.
The TeenTech Awards are for UK students from 11-16 (Years 7 to 11) and 16-19 (Years 12 to 13) working in teams of up to three to look at problems large and small to see if they can find a better way of doing things.
There will be a prize of £1000 to the winning school in each category and the overall winners will be presented with their awards by HRH Duke of York KG at Buckingham Palace.
More information here.
City of Tomorrow Competition
TeenTech City of Tomorrow offers students the opportunity to apply their knowledge of science, technology and engineering to create their City of Tomorrow where no ideas are too big and everything is smarter, kinder and safer than before. The activity highlights career pathways in construction, engineering and technology and promotes good citizenship.
Schools, libraries, local councils, LEPs can register to participate. If you are a parent or carer and would like to work with your child on this project, individual entries can also be made.
More information here.
Mission X: Train Like an Astronaut 2019 is now open!
An international educational challenge, focusing on fitness and nutrition, that encourages students to train like an Astronaut.
Students practice scientific reasoning and teamwork whilst participating in hands-on training missions targeting strength, endurance, coordination, balance and spatial awareness. Many of the lessons and activities are linked to the science curriculum and have a clear focus on health and nutrition.
Details here.
The 2019 Spellman High Voltage Electronics Clean Tech Competition
The Clean Tech Competition is an international research and design challenge for 15-18 year old pre-university students. It is a way for students to test their ideas against both a global issue, as well as competitors with very different experiences than their own. We have found students tend to choose to solve problems that affect their local region the most, and we encourage this! There are so many unique situations, and we want as many addressed as possible.
The 2019 Challenge: "Toward A Greener Tomorrow" asks students to develop a clean technology solution to make our future more sustainable than our past
Teams chose between two categories: Mitigating the Effects of Climate Change and Resource Preservation
Teams consist of 1-3 students, are assisted by a Team Leader (i.e. parent, teacher, or mentor), to develop a written proposal.
No limit to the number of teams per school!
There is no entry fee.
Closing date for registration is March 15.
Details here.
Shell - The Bright Ideas Challenge
What will cities look like in 2050? How will they be powered to be vibrant, healthy and clean places to live? That's the question put to students aged 11-14 by The Bright Ideas Challenge, Shell's cross-curricular schools' competition. Now in its fourth year, the competition invites young people to use their creativity, problem solving, teamwork and STEM skills to devise innovative solutions that could power cities of the future. With over £45,000 worth of cash prizes up for grabs, there's every reason to think big!
The Bright Ideas Challenge is designed to spark young people's curiosity in science and engineering and to help you deliver the curriculum in a fun and engaging way. We've also aligned the resources to careers strategies across the UK, making it even easier for you to provide quality STEM careers inspiration in the classroom.
Closing date is Friday, April 26.
Details here.
PROMYS Europe Programme in Mathematics for Young Scientists
PROMYS Europe is a partnership of PROMYS, Wadham College and the Mathematical Institute at the University of Oxford, and the Clay Mathematics Institute. It is a programme designed to encourage mathematically ambitious secondary school students to explore the creative world of mathematics. Competitively selected pre-university students from around Europe gather at Wadham College, Oxford for six weeks of rigorous mathematical activity.
Applications open on January 14 2019.
More information here.
International STEM Youth Innovation Competition

Building on the success of last year's inaugural drone competition, the British International Education Association (BIEA) has designed an exciting new competition that will see schools throughout the UK competing head-to-head against students from China and across the world.
The competition, which is divided into three age groups, invites students to research how drone technological innovation can be used in the conservation of endangered animal species. Up to 12 shortlisted finalists from the UK will then be given a given a budget to buy and modify a drone. Grand final takes place on 4th July 2019, where UK teams will compete with teams across the world. Grand prize of £5,000!
Schools are invited to register their interest online here. Further information can be found here.
An official launch will take place on 15th January, with deadline for initial report submissions on 31st March.
British Science Association Poster Competition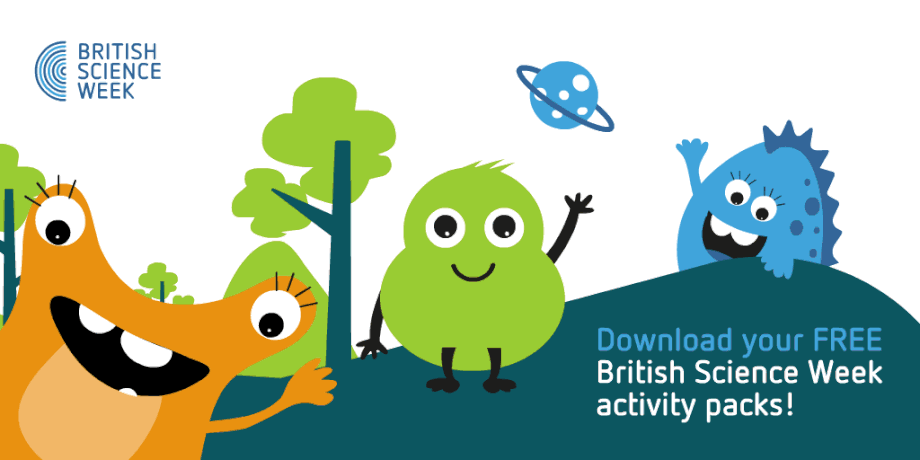 Get creative and enter the British Science Association's annual poster competition, on the theme of journeys.
This year's competition is being kindly supported by Guinness World Records. Your students can make their poster about anything involving journeys.
The five best posters from your school can be entered into our UK-wide competition with the chance for students to win an array of prizes including a special Guinness World Records prize!
Closing date for 2019 entries: Friday 5 April 2019 at 6pm.
Details here.
Faraday Challenge Days - Enter your school
Delivered free of charge by the IET in 68 schools and 12 academic partner universities - as well as further events available as requested by funders and sponsors - the Faraday Challenge Days are one day STEM activities designed for six teams of six students. Our 2018-19 season's Challenge Days are designed for Year 8 students (England) and their equivalents (aged 12-13 years).
IET Faraday Challenge Days give students the opportunity to research, design and make prototype solutions to genuinely tough engineering problems. At each event teams compete to win a prize for themselves and a trophy for their school.
The event is set up and run by our team of STEM professionals to give you the time to focus on your students.
Applications are open now until April 30. More information here.
United Kingdom Mathematics Trust Individual Challenges
The UKMT Individual Maths Challenges are lively, intriguing multiple choice question papers, which are designed to stimulate interest in maths in large numbers of pupils. The three levels cover the secondary school range 11-18 and together they attract over 600,000 entries from over 4,000 schools and colleges.
Upcoming dates:
Junior - Year 8 or below - Tuesday 30th April. Register by March 8th.
Registration and more information here.
The Art of Sustainability and STEM

You are the designers of the future; all our futures. Science Technology Engineering and Maths (STEM) will be at the heart of that future. Consumption and Waste is one curriculum topic in Education for Sustainable Development and Global Citizenship (ESDGC). Future design will be about creating a Sustainable world. One where we are contributing to the Well Being of both ourselves and the natural world.
The Challenge is to design a Sustainable Kart to race in the Brockweir Soap Box Derby. Info here and here.
The winning team will have to demonstrate how their Kart delivers Well Being. Teams will have to think through Sustainability demonstrating how the whole life cycle of the Kart meets with cyclical design.
An award for the most Sustainable Kart will be presented at the end of the race also learners may be able to work towards a Crest Award as part of this project.
The next race date will be Saturday, September 21st, 2019.
Contact Steven England at TheArtofSustainability@hotmail.com for more details.
Cisco Little Big Futures

The Internet of Things (IoT) is about connecting the unconnected. Getting everyday objects to send, receive and process data to solve real-world issues.
Cisco and STEM Learning relaunched the Little Big Awards in 2017 to now be Little Big Futures. This programme has a collection of resources for students aged 11-14 to participate in five one-hour lessons across the STEM subjects and STEM clubs.
Each one-hour resource includes subject-specific investigations, exploring the Internet of Things. You don't need any specific technology for these interactive and engaging activities. These resources introduce upcoming technologies that will soon be part of everyday life. They give your students the opportunity to be creative with their learning and explore careers education.
Cisco is also sponsoring schools to take part in the CREST Discovery Awards and they will cover the cost of applying.
Students will work in teams to investigate a real-world problem and report on their findings. You can request a local STEM Ambassador to inspire and support your students during this challenge
Better Energy School Awards

The Better Energy School Awards aim to assist and encourage environmental education for young people aged 5-11. They promote cross-curricular work on the environment and ANY work you are doing at your school covering any kind of environmental issue can be entered. The Better Energy School Awards for excellence in environmental education link with the National Curriculum for England and Wales and the Scottish Curriculum for Excellence – explore our guides here.
Enter your school today – win up to £5,000! Read the competition rules here.
The Better Energy School Awards are split into four regions (South/Central, North, Wales and West, Scotland) and there will be a winner for each Award category in each region. The best entry chosen from all of the winners in each region will be made a Regional Champion and will receive £1,000. The best of the Regional Champions will be chosen as the UK Champions, who receive a total of £5,000 for the school funds.
In addition to all the winners, 16 Runners-Up will receive £250 each for the school funds. A further 20 Highly Commended schools will receive £100.
Representatives from the four Regional Champion schools attend a special Awards Ceremony in London, where they receive their prizes from specially invited celebrity guests. Previous venues include London Zoo and the Science Museum.
Closing date May 8 2019.
BBC Terrific Scientific

The campaign consists of 10 nationwide investigations and hopes to encourage one million children to take part. Terrific Scientific will also enable children to undertake genuine research using their science enquiry skills to inform the work of leading universities. The investigations are designed to be accessible and use everyday items.
Science and Wildlife Presenter, Liz Bonnin is an ambassador for Terrific Scientific and feature in this introductory film which explains what the campaign is all about. Schools can sign up here to take part.